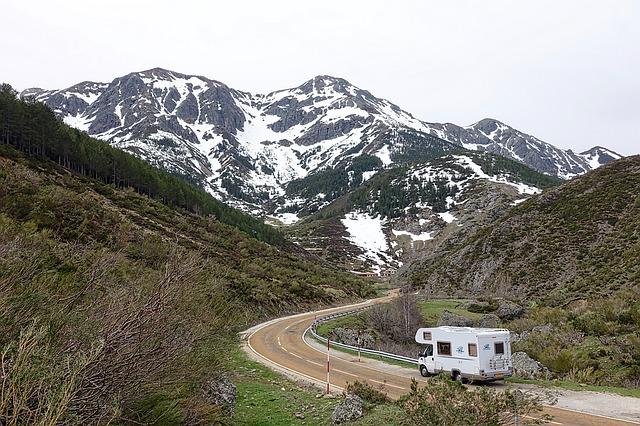 Introduction
In mid-January, I began writing a series of articles that examined how far some popular large-cap industrial stocks might fall if we were to have a downturn within the next three years. I continued writing about stocks in the industrial sector through the month of February, eventually covering a total of 11 popular large-cap industrial stocks: Caterpillar (CAT), Boeing (BA), Cummins (CMI), Deere (DE), General Dynamics (GD), Northrop Grumman (NOC), Eaton (ETN), Emerson Electric (EMR), United Technologies (UTX), 3M (MMM), and Rockwell Automation (ROK).
While all the articles were generally bearish in nature and meant to be a warning to current investors that even the stocks of good companies could fall quite far during a bear market, I didn't stop there. In each article, I suggested alternative investment ideas for the stocks in question. With the exception of 3M, whose suggested alternative investment was Johnson & Johnson (JNJ), those alternative investments either took the form of the Invesco S&P 500 Low-Volatility ETF (SPLV), Vanguard Utilities ETF (VPU) or a split between the two of them.
This article will examine how those stocks and alternatives are performing so far, and I'll also share some of my observations about the market, as well as some general takeaways or investing lessons we might learn from tracking these results.
I'm going to be posting total return Y-Charts for each one of these stocks and their suggested alternatives in this article. The dates for the charts are from the day of publication of the article, until the end of July for each stock. I think it's important to post the charts for each stock because, while the sum total return is important, it is equally important to see the price relationships between the stocks and their alternatives as they move through time. I'll also include the SPY as a reference point as well. The reason for these parameters is to keep me consistent and honest with the tracking of the performance over time so readers know I'm not cherry-picking dates. Even without a pro-subscription, readers can go to my profile and see the publication dates of the articles if they would like to double-check my work.
Since I've been on vacation with the family for the past two weeks, and I haven't been following the market closely since July 20th. Instead of focusing on my thoughts about the pulse of the market, I'm going to include some general observations about my trip across the Northwest of the US, and include some 'bonus' coverage of my articles about Owens & Minor (OMI) and Hawkins (HWKN) that I wrote in February, as well as an update on my warning to potential Thor Industries (THOR-OLD) investors. I'll also update my shorter-term Cummins buy, even though these articles don't strictly fall into the 'How far could they fall?' series.
Observations from traveling the Northwest
Each year, for the past five years, I've taken my family on a cross-country road trip to visit our national parks, with the goal of visiting all 60 of the major national parks before my kids (now ages 9 and 7) graduate high school. So far we have visited 27 of them. While these trips serve as wonderful family time that we spend mostly disconnected from the internet, I've found that they are also good opportunities to observe the state of the economy from a ground level in different parts of the country.
The first three years we took these trips in 2013, 2014, and 2015, businesses were notably slow, few "help wanted" signs were seen, traffic was light, and hotels and campgrounds almost always had vacancies. Starting in the winter of 2016 that trend changed noticeably. That year we traveled most of Florida, and even as the stock market was nearing bear-market territory, it was clear that businesses were doing well and economic activity was strong. Hotels were full, traffic was heavy, construction projects seemed to be everywhere, and mid-tier restaurants were packed. It was a good sign that the market probably had another leg up. In March of 2017, we drove the entire coast of California, and while I didn't see quite as much development going on as in Florida, everything seemed to be quite 'normal', and on the way there the Las Vegas strip was absolutely crammed full of people on a Sunday night, and outdoor enthusiasts had packed the parks in Utah. The economy didn't show any signs of weakness even if the prices in the stock market were too high for my taste.
This year's trip took us to us to the northern US and the pacific northwest, into popular parks like Glacier and Yellowstone, and along the coast of Washington and Oregon. My first observation was simply how incredibly productive and industrious the people of this country are. Any place that could be made useful, no matter how remote or isolated, was being put to use. And unlike in 2013, where high corn prices had enticed huge swaths of western Nebraska farmers - who essentially live in a desert - to invest large sums in irrigation systems that would tap into the Oglala aquifer so that they could grow corn in otherwise arid land (which was a pretty good sign that corn prices would soon come down), most the land use I observed on this trip seemed rational and reasonable on the surface. Sure, farmers in Idaho were tapping into the Snake River, just as the apple growers were tapping into the Columbia River in Washington, but it mostly occurred close to the water sources and were parts of what appeared to be long-standing operations.
And while I didn't observe any obvious examples of over-extension, I also didn't observe any clear pockets of pain. There was one stretch of rural Wyoming where there were a disproportionate number of properties for sale, and some of the neighborhoods of coastal Washington could have used some sprucing up, but even the Pine Ridge Indian Reservation in southern South Dakota didn't appear to be doing especially bad. Also, the people I met and interacted with were generally pretty happy and didn't appear to be working under a disproportionate amount of stress or worry.
One potential warning sign I did notice were radio ads in Seattle advertising zero interest home equity loans up to 100% the value of the home. This sort of financing in what has become one of the hottest housing markets in the country struck me as very 2006ish. (And if Democrats take of the House of Representatives this fall, the macro-landscape will become even more like 2006.)
Another thing I pay attention to on these trips is what people are driving. Are they newer or older, luxury or economy, practical or indulgent modes of transportation? While my Florida and California trips were more heavily weighted toward newer, indulgent, luxury cars, the Northwest generally saw more practical cars even if they were newer models. Perhaps it can be explained by simple geography or the fact that housing appears to absorb more income for those in the Northwest than those in Florida. I'm not sure, but there is no shortage of newer model cars on the road. In contrast, I didn't see as many newer model trucks out on the farms and ranches, which is a sign there isn't as much optimism in agriculture right now.
Which brings me to my continued mixed feelings about Deere. On one hand, farmers are producing more than ever. On the other hand, I don't see them rushing out to buy new equipment without a more optimistic or clearer vision of the future over the next few years. On a positive note for Deere, I saw more 'Deere' branded construction equipment this trip than I had ever seen before. I think if the price was right, I would be more inclined to buy Deere, than I would Caterpillar, even though both have underperformed my suggested alternatives since I wrote about them in January: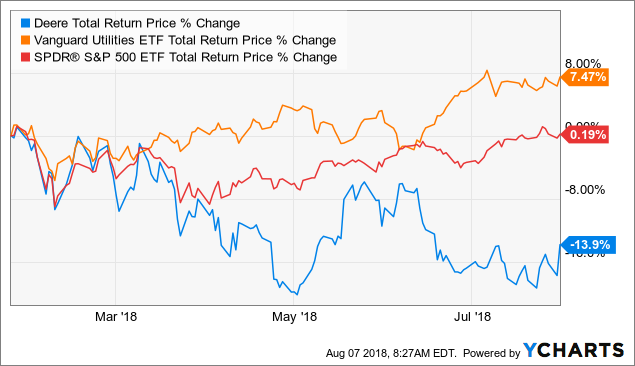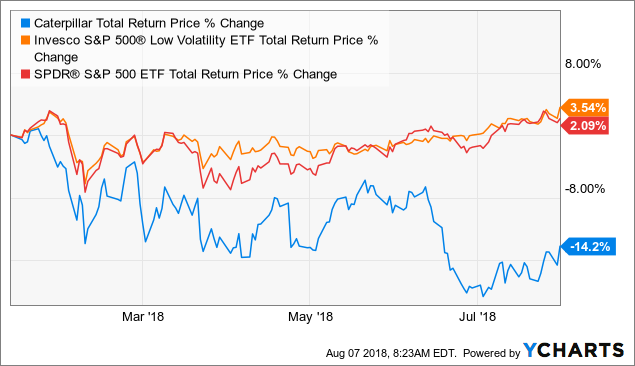 Another observation from the road was the number of RVs and campers in use. Back in March of this year, I wrote an article that outlined the danger associated with investing in Thor Industries over the medium-term even though the price had already dropped significantly off its highs. Thor manufactures RVs and campers. With as much traveling as we do, I have been eyeing RVs for the past couple of years, but I still haven't pulled the trigger and bought one. And while during our previous trips we stayed in hotels, since this was a summer trip and most of the places we wanted to visit were remote, we tent-camped (which we do a lot of close to home most summers). While there were a lot of RVs and campers out on the road this trip, I didn't see as many brand new RVs as I had seen the past two or three years. This leads me to think we might have topped out new RV and camper sales for this cycle. There are loads of RVs out on the road right now, and as someone who is always looking for a value, I'll be waiting to buy an RV until the next economic downturn. The same goes for RV stocks. While not officially part of the 'How far could they fall?' series, here is how Thor has done since my March article versus the S&P 500 (SPY):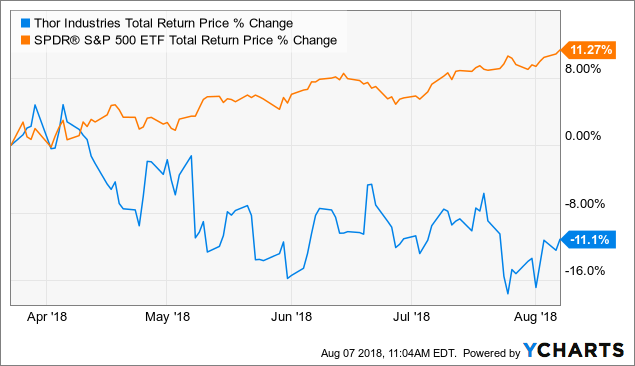 Keeping with the Northwest theme. I was unable to meet up with a friend of mine in Seattle because he was busy working overtime for Boeing. The stock remains strong compared to every other industrial I wrote about in January and February, but its valuation was so high at that time that it has still slightly underperformed my suggested alternative SPLV through the end of July.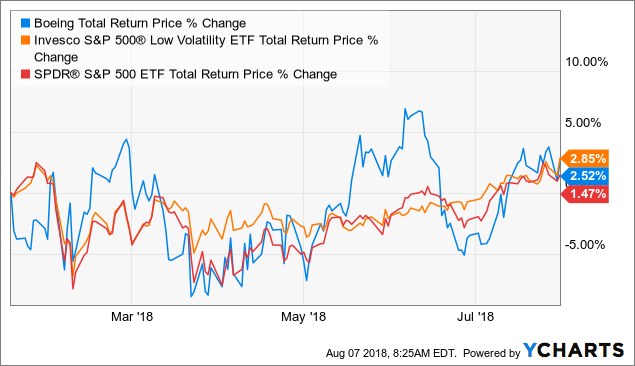 Will Cummins bounce?
Cummins was the third industrial stock I wrote about in my January article "How Far Could Cummins Fall?". In that article, I suggested that VPU was a good defensive alternative to Cummins. Here is how the pair as performed compared to the SPY since the article was published: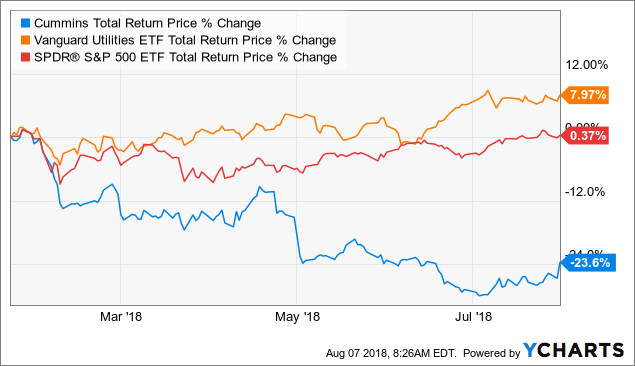 On May 11th, after Cummins had fallen about 20% from my first article, I wrote a follow-up article titled "Why Cummins Fell (And When I'll Start Buying)" in which I explained why Cummins hadn't fallen far enough for me to buy it yet. Here is how it performed from May 11th until my next Cummins article on July 8th: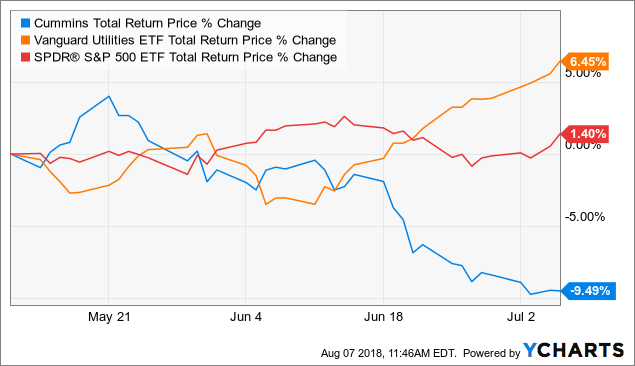 The price continued to drop and open up another 15% spread between CMI and VPU. At this point in time, now down about 35% off its January highs, I thought that based on past historical cycles CMI was likely to bounce. I bought a 1/4 position and wrote about it in my article "Buying Cummins For A Bounce". After a month, here is how that purchase is performing: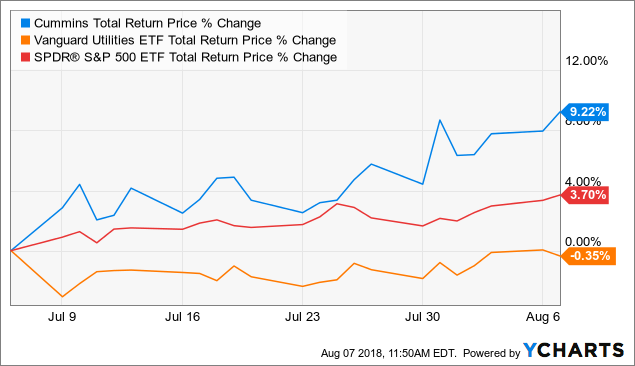 If the trend holds, it looks like I may have picked the near-term bottom for Cummins. I'm ultimately looking for about a 20% return on this trade.
What is also interesting to me is how Cummins is fairing relative to some of the other industrials I could have chosen instead, like 3M, Caterpillar, and Deere: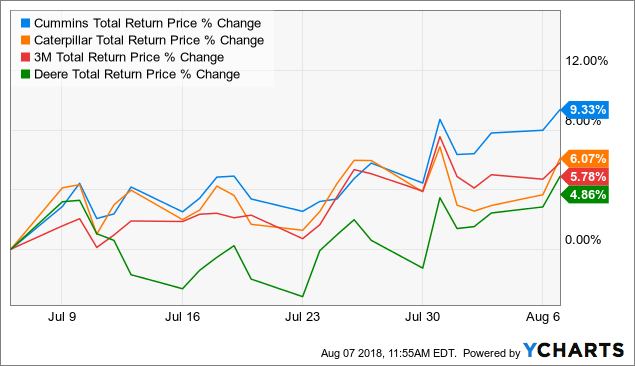 And we are seeing some outperformance from Cummins, even among some of the other industrials, so I think I made a good choice so far.
Speaking of 3M, it has rallied back fairly strongly in July, but so has my suggested defensive alternative JNJ. JNJ has been facing some ridiculous litigation about talcum powder potentially causing ovarian cancer, but the market appears to be mostly shrugging it off. It will be interesting to see if this rally continues whether JNJ will be able to continue to keep that 10% spread that opened up between the stocks or whether 3M will eventually revert to the mean along with JNJ. Either way, I think what we've seen during the first half of 2018 is a good indication of what sort of relationship between these stocks to expect during a downturn should they fully recover during the next few months.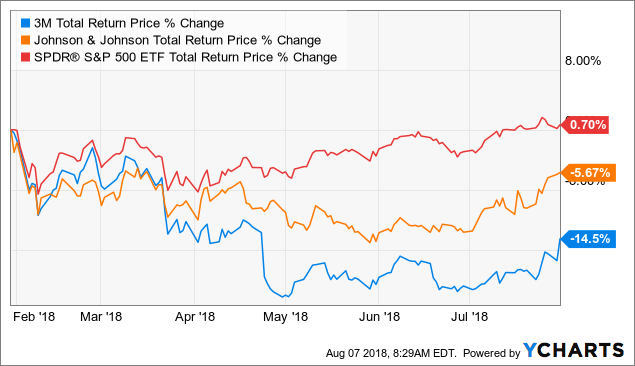 Northrop Grumman is showing more weakness, and I expect that to continue as we approach the November elections. If I was going to buy the stock for a bounce like I did with Cummins, I wouldn't consider it until late October or early November, when news of a potential Democratic takeover the House of Representatives might be priced into the stock.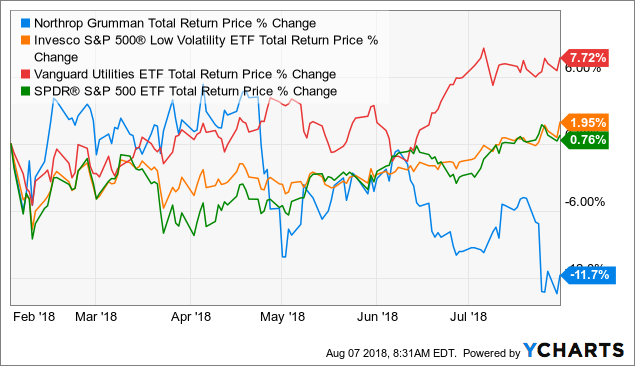 My thoughts are similar with regard to General Dynamics. Even though it is down less than Northrop, that is mostly because of when I wrote about the stock (during the mini-correction in February). As you can see, the alternatives have handily outperformed since then.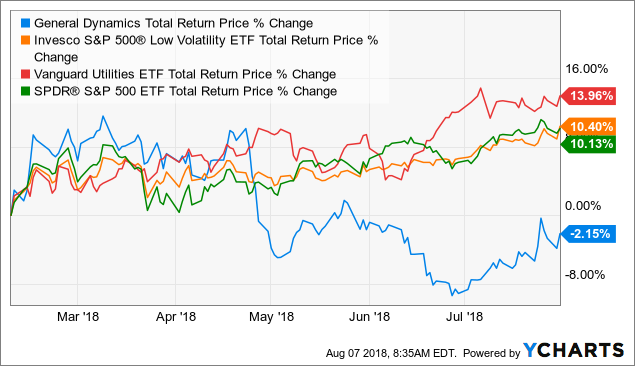 The last four industrials, Emerson Electric, Eaton, Rockwell Automation, and United Technologies, all rallied along with the wider industrial sector in July, but they haven't quite caught up to the suggested alternatives. It's possible that they could do so in August if the current trend continues. If that happens, it would be another opportunity for investors to get defensive while the economy is still strong.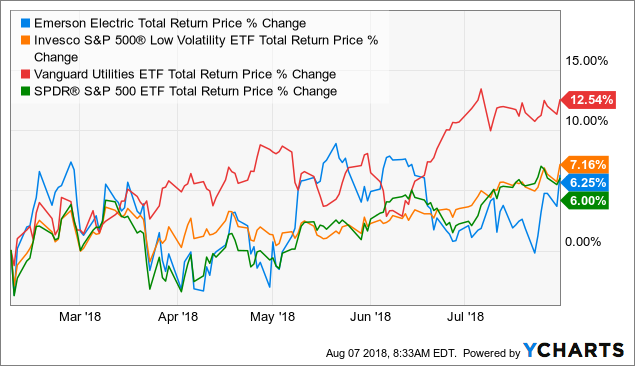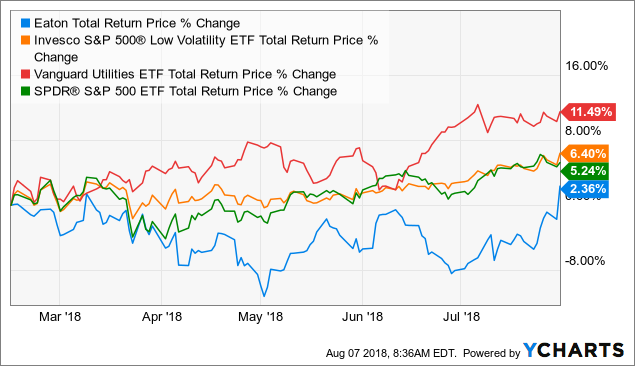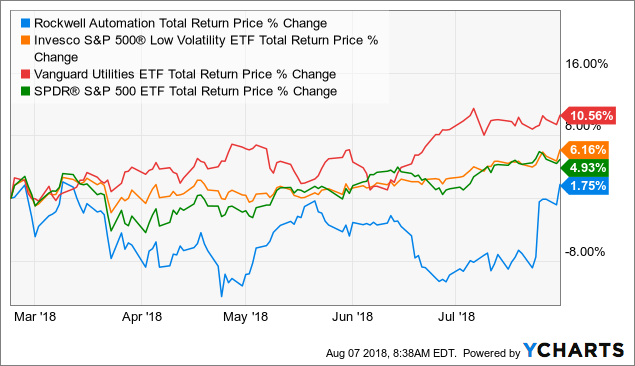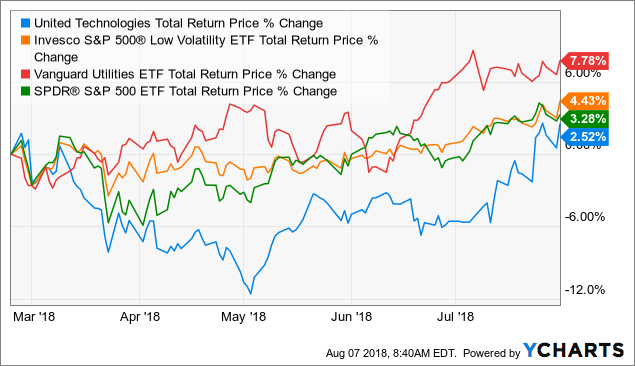 Conclusion
The basic strategy I've been proposing in this series is that when the risk/reward - even for good stocks - becomes tilted too far toward the risk end of the spectrum and the stocks are overvalued once we consider the inclusion of a bear market within the next five years, that investors should rotate out of these stocks and into more defensive positions. The ETFs that I have suggested were chosen because I thought that if the market kept rising, the ETFs would likely capture some of the upside that cash wouldn't. But, if the market went down, the ETFs would likely fall a little bit less than the S&P 500. I assumed that investors liked the companies themselves, and would like to own more shares of the companies, and also that if investors could manage it, that they would like to avoid holding through very big price declines that might include drawdowns in excess of 50%.
Given these assumptions, the goal of this strategy is to increase the shares of the target companies one owns without spending any more money to do so. For example, if one rotated out of the target stock and into the defensive ETF while they were both priced at $100 per share, then during a bear market the ETF drops to $80, and the target company drops to $40 per share. You can rotate back into the target company at this point and own twice the number of shares at no extra cost. Then when the stock eventually recovers, you have doubled your wealth compared to what it would have been if you held the company through the entire period (minus taxes, of course).
In order for all this to work one needs to 1) identify a quality company 2) understand when it is overvalued 3) get somewhat close at identifying the late-stages of the business cycle 4) correctly identify a more defensive alternative 5) have the guts to rotate back into the stock when it looks like the world is ending near the bottom of the cycle.
My goal for these articles is to help investors do this.
The total return for my suggested defensive alternatives last month through June was +2.70%. The total return for the SPY if invested at the same time was -.61%. And the total return of the target industrial stocks was -11.84%. This month, through July the alternatives returned +5.86%, the SPY returned +3.20%, and the target industrial stocks returned -5.88%. Even with a solid July for the industrials, the spread between them and the alternatives remained over 11% and the alternatives continued to perform 2.5% better than the SPY. I expect that the industrial sector will continue to gain steam through the month of August, and my best play for that potential bounce is Cummins, should someone what to trade it.
Bonus: Owens & Minor vs. Hawkins
On February 5th of this year, I wrote an article titled "Owens & Minor is Cheap, but this Alternative is a Better Value". In the article, I pointed out that while OMI was cheap, it had a number of dangers, including high debt and competition. I suggested that Hawkins offered a much better risk/reward profile. OMI's recent drop illustrates my concern, and I think the Hawkins alternative is turning out to be a good one: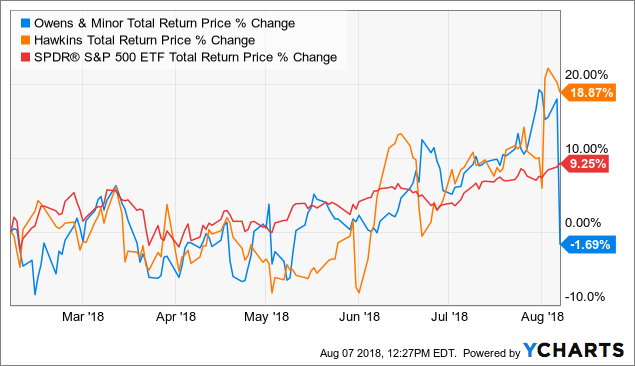 That wraps up the 'Tracking How Far They Fell' edition for July. Next, I'll take a look at how the service and financial sector alternatives are tracking. I'll include a few more observations from the road, and likely some more commentary on Berkshire Hathaway (BRK.A) (BRK.B), since the stock finally seems to be coming to life. Thanks for reading, and I'd be happy to answer any questions in the comment section.
Disclosure: I am/we are long BRK.B, HWKN, CMI. I wrote this article myself, and it expresses my own opinions. I am not receiving compensation for it (other than from Seeking Alpha). I have no business relationship with any company whose stock is mentioned in this article.