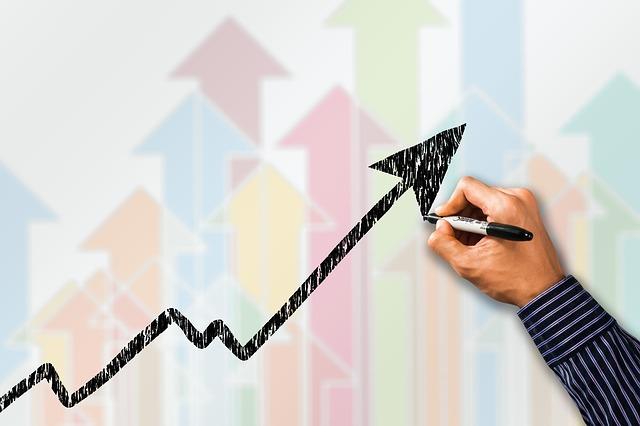 Introduction
On January 8th of 2018, I publish an article titled "3D Has Entered Cyclical Value Territory" which was featured as an editor's pick here on Seeking Alpha. In the article, I outlined my cyclical investing strategy, why I thought 3D Systems (NYSE:DDD) was a buy at the time, and I explained how I go about investing in stocks that have recently come off super-cyclical highs. At the time I wrote the article 3D Systems was down 90% off its 2014 highs: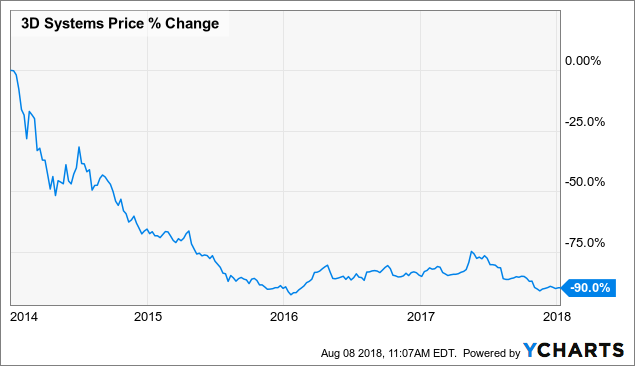 Investing in highly cyclical stocks requires a unique investing approach, and I've spent the last three years focusing almost exclusively on researching cyclical value stocks. The best time to buy cyclicals is when everything looks absolutely dreadful for them. While not every cyclical stock needs to be down 90% off its highs like DDD was, it's not uncommon for me to invest when stocks are down 50%-80% with few signs of life. The reason for that is because the rewards are highest if one can find the courage to invest when things look the bleakest. Here is how DDD has performed relative to the S&P 500 (SPY) since my article was published 8 months ago: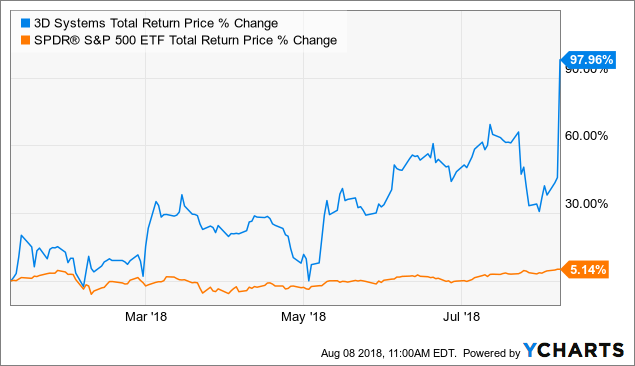 As you can see, there was quite a lot of volatility during this period, but I have now taken profits with almost a 100% gain, which was my stated goal in the original article. ($18.42 is the price I ended up selling my position, which is the price this chart shows.)
Was this just luck?
Inevitably, when things go well, there are those who attribute the success to luck. And the fact of the matter is, investing, like poker, involves a reasonable degree of luck (both good and bad). But the investments I've written about as "cyclical values" on SA over the past 2 1/2 years have generally performed very well. Of the ten I've written about, five of them: BorgWarner (BWA), FMC Corp (FMC), Amtech Systems (ASYS), Twin Disc (TWIN), and now 3D Systems, have all realized returns between 90-110%. Here is how the other five, unrealized investments are doing:
Mylan (MYL) and Signet Jewelers (SIG) have struggled, but still have about three years before my time horizon for the investments arrive: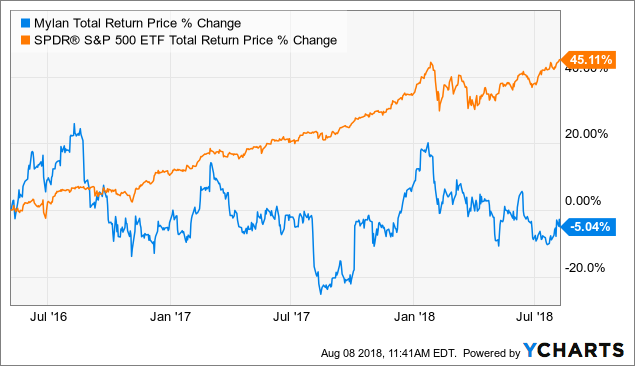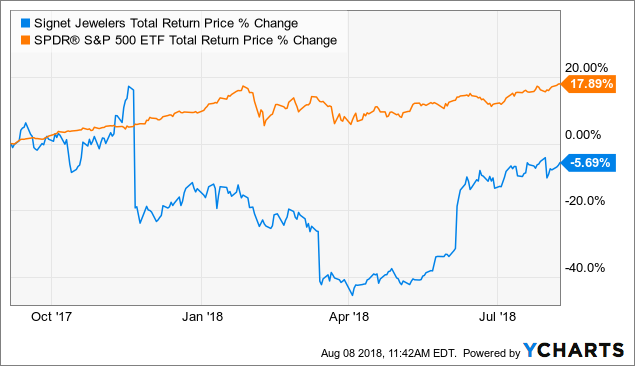 McDermott (MDR) is a newer pick from 2018 and a bit different in that it involves a merger/turnaround, so I expect it to take a little longer to develop as an investment, but I'm optimistic for its prospects over the medium-term.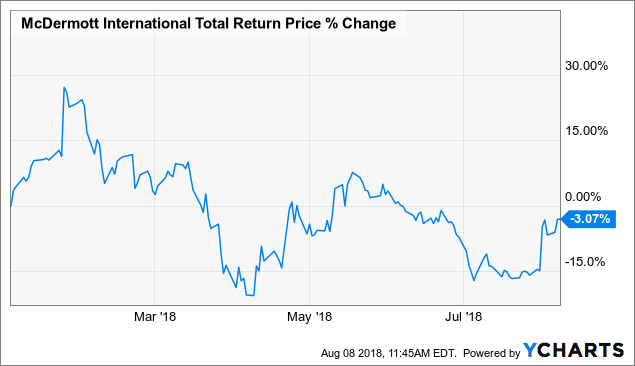 And, unlike the previous stocks where the goal was a 100% within five years, the next is a shallow cyclical value, whose goal is a 50% return within four years. Powell (POWL) is very near that goal after about one year: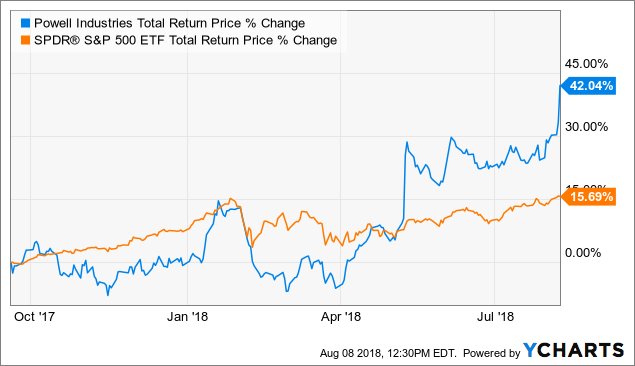 By the end of the month, I might have another cyclical value winner in Powell to write about, bringing the total to 6 out of 10 fully realized winners, 3 out of 10 that are modestly negative, but hardly in danger of serious losses, and 1 that I'll discuss later in the article that investors can still buy at a bargain price. While this isn't a large sample size, it's big enough to instill enough confidence for me that the overall strategy that I'm using is probably more than luck.
Why not hold for more gains?
As you probably noticed, I sold a little bit short of my goal of a 100% gain. Whether I sell a little below 100% or a little after largely depends on how the stock in question got to where it is trading. If 3D's price increase had been more steady and stretched over more time, I might have held on to get that the last few percentage points of my stated goal, but I think most of the shorts have been squeezed out of the stock, and a lot of good news is now priced in, so holding on to the stock, potentially for several months, just to squeeze a few more percentage points out doesn't seem worth it in this situation, if I already plan to sell a few cents higher. Quite often after a big pop in price like this, there is a pullback and consolidation before the stock takes another leg up, and I don't want to wait for that process to unfold.
That doesn't mean that I'm now a bear on the stock or that the stock price couldn't double yet again. It just means that my method of identifying a good price for the stock can't predict that rise much farther than $19-$23 per share or so (and I'm notably conservative when it comes to predicting future gains). The way I think about it is this: I just made the equivalent of five years of 15% CARG in about 7 months. I don't need to get greedy here. If the stock continues to double or triple after I've sold, that's alright with me because I don't feel I have a good way to predict that future price growth with any confidence.
How did I pick the bottom?
First, I didn't exactly pick the bottom. I just tried to maximize the risk/reward based on past cycles. At the time my DDD article was published, the stock was trading at $9.39. It's 52 week low was actually $7.92. So it was off the bottom a fair amount when I purchased the stock.
My method for determining entry points for stocks is based on the individual stock's historical cyclicality and whether it passes my impairment tests. Many stocks have a long history of price cycles and some of them can be fairly consistent. I try to go back in history as far as I can, sometimes up to 50 years, and see if the historical price cycles have something to say about the stock. If it looks like the stock is going through a 'normal' cycle, they I try my best to estimate a couple good entry points near the bottom.
Once that is done, I run the stock and the company through my impairment tests. The goal of these tests is to check and see if 1) the company is at least of average quality and 2) to make sure that there isn't something different about the current cycle that might prevent the stock price from recovering the way it has done historically.
These are the six main reasons that I've found a cyclical company may not recover in a timely manner (in this case, within five years).
1) A fatal flaw in the company's business model is exposed for the first time.
2) The price did not drop enough.
3) The stock price experienced a recent super-cyclical high.
4) There is a clear and present disruptive threat to the core business.
5) The company has high relative debt compared to past down-cycles.
6) Management is corrupt or incompetent.
If a company passes these tests, then I make an investment. Typically, for deep cyclical stocks like DDD, I aim for a 100% return on my investment within 5 years. Below is an excerpt from my original article where I take readers through my process for the first three impairment tests. Most notable is how to deal with the super-cycle 3D had recently gone through.
3D Systems has actually been around for quite some time... over 30 years in fact. And that's usually enough time to expose a true fatal flaw.

DDD data by YCharts

Even though the price of the stock hasn't appreciated much in that time, it has been around long enough to pass my first test.

Next, I'll examine the second and third tests of whether the price has fallen enough and whether it has recently come off a super-cyclical high. One look at the chart above should tell us that yes indeed DDD has recently come off a super-cyclical high. While I don't have any clear test for what constitutes a super-cycle, they basically look exactly like that chart from 2011 to 2016.

The problem with super-cycles and the strategy I'm using is that super-cycles throw off the entire bottom predicting process and it makes it very hard to 'catch the falling knife' by the handle and not the blade. For this reason, if it seems obvious to me that a company is coming off a super-cycle, then my strategy is to wait for a bounce and essentially a double-bottom. The reason for this doesn't have anything to do with reading charts in the classic sense (at least not for me). What it does is allow me to disregard the price history of the recent super-cycle and instead use the price history of the bounce as my guide for a potential future market value of the stock. Let's take a closer look at that bounce:

DDD data by YCharts

Okay, we saw in the first chart that DDD peaked at over $90 a share. But, since that occurred during a super-cycle, we should not expect the price to return to that high anytime soon. Instead, what I use is the price during the post super-cycle bounce. That price peaked at about $23 per share last summer. If I were to buy at the current price (which I did), I would earn a 100% return at about $18.50 per share, so that price will be my target exit (though any price under $23.00 per share I would consider a reasonable exit point using this strategy, which means any buy price under, say, $11.50).
I went on to explain how DDD passed the remaining impairment tests after this, but this is the basic outline of why I decided to invest in DDD when I did.
Which stock will be the next 3D?
The most promising stock I have written about recently that has the potential for 50-100% gains is RPC Inc. (RES). I wrote about the stock back in June in my article "RPC Inc: A Quality Cyclical Value". It shares a blend of the attributes that 3D and Powell had. When I wrote about RPC it was about 50% off its highs even though demand for oil will likely remain strong over the medium-term; it carries no debt on its balance sheet; it has weathered similar cycles before, and it currently pays a 2.69% dividend. Since I wrote about the stock it has begun to move up in price, but it still likely has another 50% to go: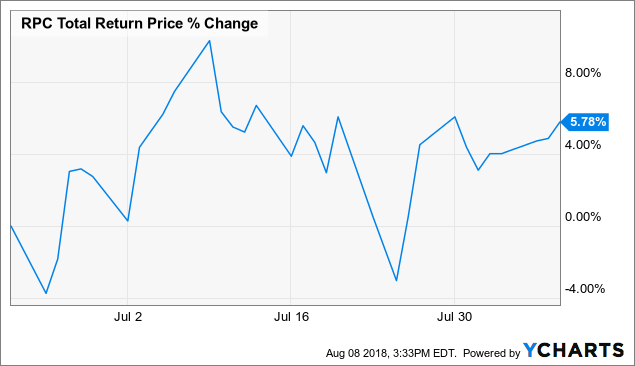 If for some reason we enter a bear market or a recession sooner rather than later, I would feel confident holding this stock through the bottom of the cycle if necessary. If I could only put new money in one place, this is where I would currently invest.
Conclusion
Overall, my cyclical investing approach has been working very well. After taking profits in 3D, half of the cyclical picks have now been realized for average gains of 100%. A few of the picks are struggling, but are not currently in danger of producing huge losses, and I'm close to realizing another big winner in Powell. Thanks for reading, and I would be happy to answer any questions in the comment section.