It's August. It's beach time. Why come up with such a boring article?
A long time ago, an elementary school teacher gave me a summer assignment.
Take a 30-minute reflection period, every day.
As you can imagine, there were no cell phones! That task was easier to complete then, but I still believe it's worth the effort. So let's get to the point, and if agreed, let me occupy part of your free time.
It was 2007, and Nassim Taleb wrote The Black Swan: The Impact of the Highly Improbable. The central idea in Taleb's book is not to attempt to predict Black Swan events, but to build robustness to negative events.
Black Swans are, by definition, an unpredictable or unforeseen event that comes with extreme consequences. As random, can't be controlled nor predicted.
Last year, Wall Street Journal published the article "A Decade After Crisis, Investors Have Stopped Hunting for Black Swans." Somehow, it made sense. But predicting Black swans, by definition, is impossible. But then I discovered it has a close cousin: the Grey Swan.
So this article will be on Grey Swan Events rather than Black Swans.
What, actually, is a Grey Swan?
Gray Swans are unlikely but impactful events that lie outside the usual base case and risk scenarios of the analyst community
I enjoyed the Grey Swans explanation that came out of a 2011 article "Beware the 'Grey Swan'" by Robert J Walker: "Unlikely occurrences that are just likely enough that they should be anticipated." Remote in possibility, but knowable.
From time to time, these unexpected events happen, and impact on financial markets to these shocks can be severe.
That's why I would like to share with my Risk-List, what I understand are the 10 most significative risks today.
Risk 1. The Fed loses independence
President Trump is not happy with a strong USD, nor with the Fed policy of raising rates.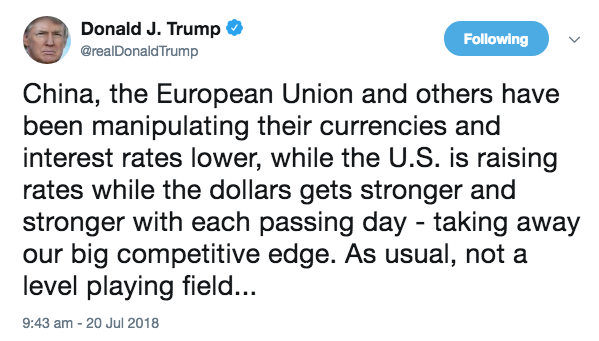 Independence has been granted to Central Banks in order to shield them from short-term political influence when fulfilling their mandate of ensuring price stability. The issue is being regularly discussed worldwide. Attached is a 2017 ECB document on Central bank independence revisited.
Central Bank independence is widely accepted as a necessary prerequisite for successful monetary policies.
The Fed claims to be independent.
What if Federal Reserve members - all or some - change their behaviour after this explicit "message" from President Trump?
Examples around the world of government allowing that political interference show that they are not a good path to take. The latest example is Turkey's President Erdogan's son-in-law running the country's Central Bank. At the time writing the article, the Turkish lira trades at 5.4148 against the USD, hitting a new record low.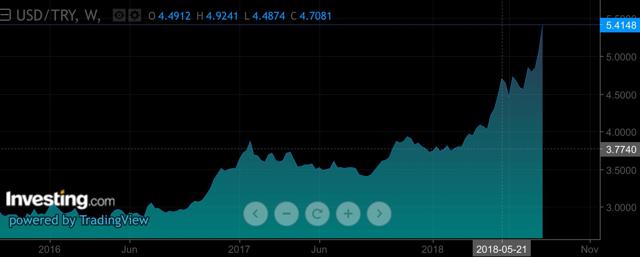 Risk 2. Much higher rates on the 10-year US bonds
Is this a Grey Swan event? With rates at 3%, it might well be, and some traders are getting ready for such a scenario.
As of Friday last week, the large speculator contracts on the 10-year Treasury Note Futures totaled a net short position of 590,128 contracts!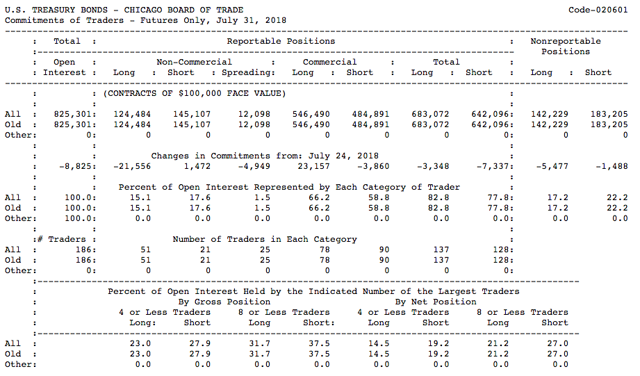 Source: CFTC
Inflation in the US is currently running a bit above 2%. Market participants do not expect to see any major revisions over the next years, as confirmed by the Philadelphia Federal Reserve estimate of inflationary expectations.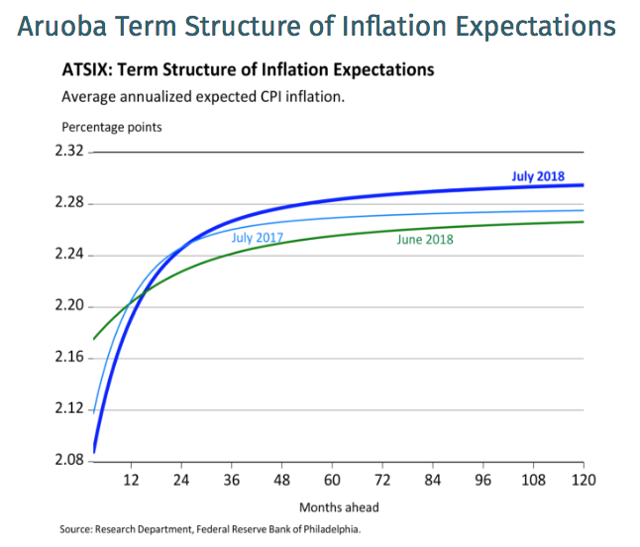 Source: Philadelphia Federal Reserve
Complacency looks to be in place, but risks are to the upside.
With a spike in inflation, one of the worst outcomes historically is that the market understands the Fed becomes "Behind the Curve". Particularly when inflation starts to show it is alive.
Over the next few weeks, we will be able to judge if the threat of inflation "coming to town" is more real than ever with the entry of the new tariff scheme product of the trade war.
If this alert was not enough, JPMorgan CEO James Dimon openly said on Monday that 5% rates on the 10-year has a higher probability than most people think.
Are the dots pointing to much higher rates? Traders are betting into that one. Will they be right?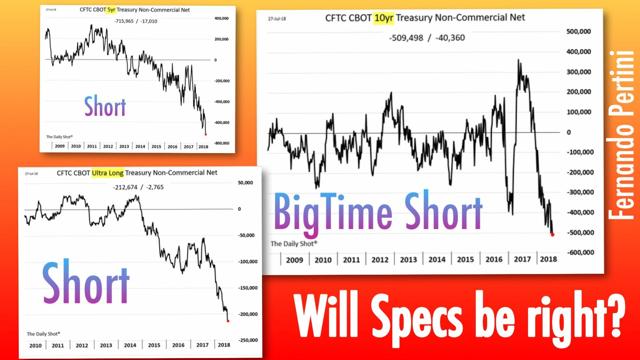 Source: Own. WSJ Daily Shot
Risk 3. Buybacks no longer work to keep the market alive
A few years ago, The Economist magazine described them as "Corporate Cocaine."
Happy shareholders: buybacks boost prices in the short run. What about in the long run? Well, cocaine effects are also short term. And very bad for the long run!
President Trump's massive corporate tax cuts triggered an explosion of stock buybacks.
Just a month ago, JPMorgan analyst Dubravko Lakos-Bujas said the S&P 500 companies could buy back over $800 billion in stock this year, versus $525 billion in 2017. On Monday, Goldman Sachs affirmed that figure can go up to $1 trillion!
The Wall Street Journal recently raised an alarm with its article Stock Buybacks Are Booming, but Share Prices Aren't Budging
"What if...?" no longer works. Will the market survive the "overdose"?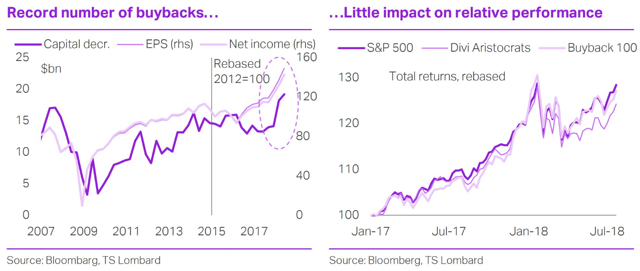 Why would this stop working? It's come to the essence of buybacks.
The way to boost the value of a corporation over the long run is to invest in the future. With such use of company cash - and sometimes even debt - they are not pursuing that. Companies don't really have a better option to use your money for.
Over the long term, we all know this presents a problem. Growth might slow or decelerate. So also the share price of the company.
Risk 4. The Bank of Japan loses control of its monetary policy
How this buying spree will end really makes me uneasy.
Haruhiko Kuroda became Bank of Japan chief in 2013. He didn't change BoJ's few-decades-long 0% policy, but the following Bloomberg chart is talking what he did change over the last 5 years.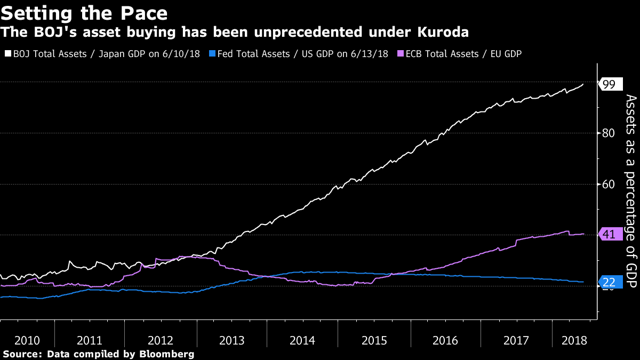 Source: Bloomberg
Ever since the global financial crisis in 2008, Central Banks around the world have embarked on a money printing frenzy in order to prop up the economy, causing a bubble in asset prices.
Kuroda is now into his sixth year of aggressive stimulus. The limits of such a monetary policy are becoming closer.
USA Fed is in "tapering mode". The word tapering is increasingly being used to refer to the reduction of the Quantitative Easing bond buying programme.
ECB not yet, but projecting the "when".
Japanese Real Wages grew 2.8% year on year in June, the fastest pace since 1997. What if BoJ ends its easy credit?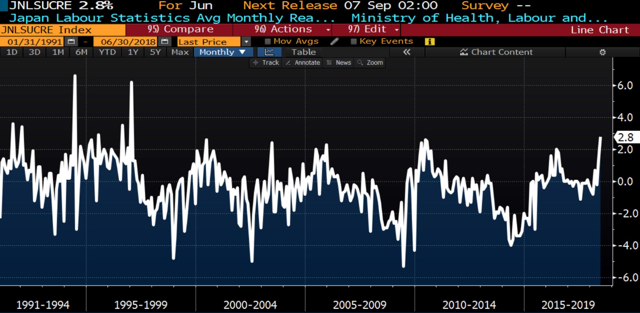 Source: Bloomberg
Risk 5. Oil spikes to all-time high
About a year ago, with crude oil in the mid-$40s, I wrote an article on LinkedIn, "$100 per Barrel? 10 Reasons will make you think IT'S CLOSER THAN EXPECTED".
Today, one year later, almost all reasons remain valid for oil heading towards $100, and probably beyond.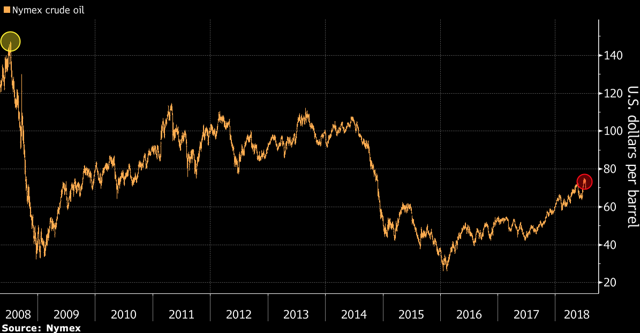 Source: Nymex
It's true, there are differences between the highest reached in 2008 and now.
USD was weak across the board, near an all-time low against the euro. Today it looks strong, although President Trump is not happy with it.
In 2008. Israel was preparing to attack Iran. Today, the "Iran risk" and the shadow of a supply disruption is still alive.
Today, Venezuela's decimated production was replaced by the USA, which started to export while it increased its production to a record high.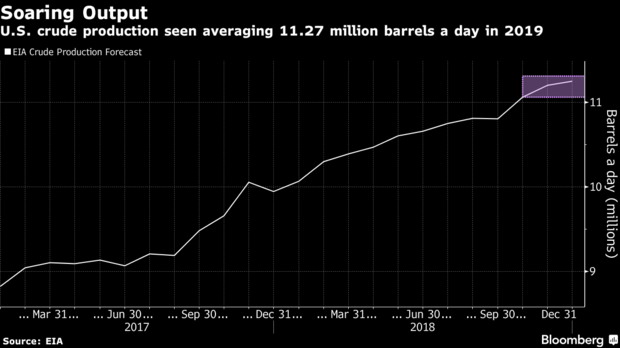 Source: Bloomberg - EIA
China's increasing demand is still the top factor that defines oil prices.
A study made from San Francisco Federal Reserve points out that China's size, combined with its rapid pace of economic development, ensures that it will be a vitally important factor in energy markets in the years ahead.
The chart below, from that study, shows the consumption per capita of oil with the country's GDP growth.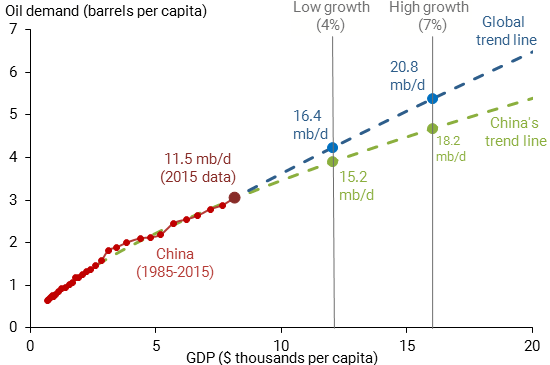 Source: San Francisco Federal Reserve
As it looks like growth is intact, there is an important point to consider: Even with the success of the shale revolution in the US, oil discoveries are at an all-time low at levels not seen since 1940.
Katusa Research carried out a very complete research on the issue in 2017.
In the chart below, the bar chart below shows the conventional global oil discoveries since 2000.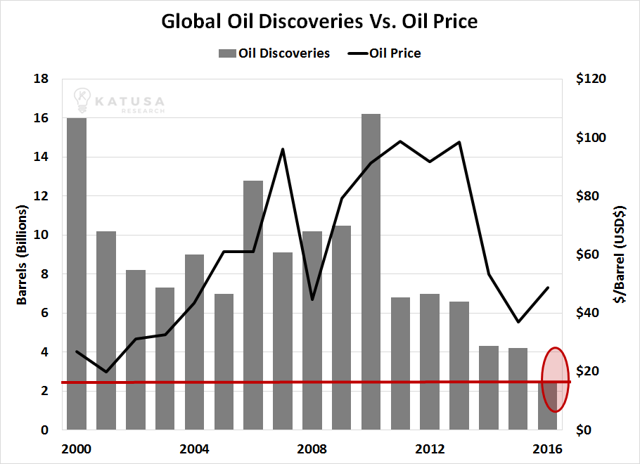 Source: Katusa Research
The study points out that the Reserve Life Index of all the Big Oil companies, including the state-owned companies, are accelerating to the downside. Reserve Life Index, also known as RLI in the industry, is the number of years a company has in reserves at current production levels.
The study also claims that every 25 days, the world consumes more oil than was discovered in conventional fields in all of last year.
Will oil stop here?
Risk 6. President Trump loses 2018 mid-term elections
Doesn't seem likely. For now.
Kenneth Rapoza wrote a Midterm Elections Update at Forbes: "Market Not Too Worried About Trump Fatigue".
But President Trump's broader approval rating figures are around 42%, as per ABC News. A Project FiveThirtyEight poll shows his approval rating somehow lower than that of his predecessors.
How might this result turn into a Grey Swan?
President Trump understands this midterm elections as a personal referendum. This is how the current balance stands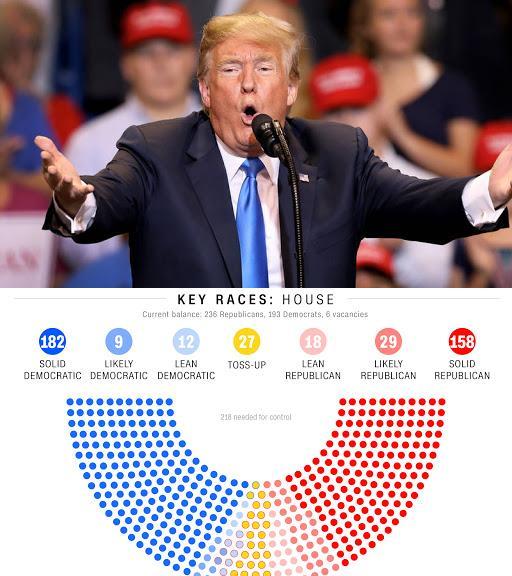 Source: Business Insider
Depending on how well Democrats do, the party could kill the Republican legislative agenda in Congress. The most important one? The new powers gained to investigate the Trump Administration, which they want really bad.
Risk 7. A China leverage blowout
The IMF issued several warnings to the Chinese authorities about the rapid expansion of debt since the 2008 Financial Crisis. According to the IMF:
The rapid expansion in debt has funded lesser quality assets and poses stability risk for global growth
Late last year, this issue was also raised by a Forbes article, "China's Debt Bomb Just Keeps Getting Bigger," which pointed to total non-financial China debt at 328% of GDP, significantly higher than many other observers.
Other estimates are even higher, leading to an overall picture of rising liabilities and numerous de facto insolvencies. The robust GDP growth in China and the tacit understanding of the monetary authorities of the extent of the problem will hopefully keep the wolves at bay.
The implications of a debt scare for investors would be quite dire. A Chinese debt scare would no doubt be of greater impact to global investors. Emerging market debt spreads would certainly blow up.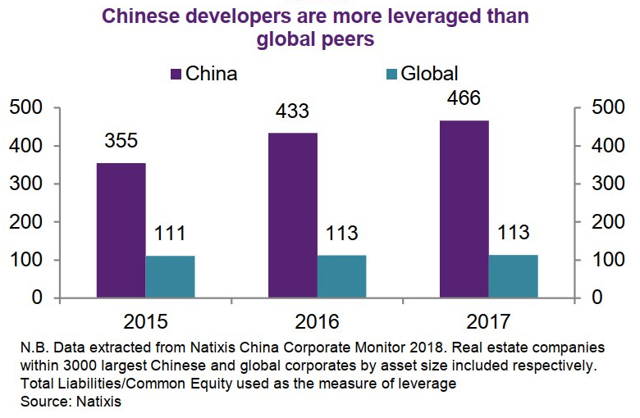 Will the trade war be of any impact? The answer will be seen over the next few months, when tariff becomes effective. Its incidence over investments are yet uncertain.
Risk 8. Major emerging market blowout
Emerging markets have historically suffered the effect of low commodity prices and slower global demand: Mexico 1994, Thailand 1997, Russia 1998, Brazil 1999, Argentina 2001-2002, Brazil 2016.
This scenario looked somehow different up until the last months.
The IMF said in its latest World Economic Outlook:
Global growth is projected to reach 3.9 percent in 2018 and 2019, in line with the forecast of the April 2018 World Economic Outlook (WEO), but the expansion is becoming less even, and risks to the outlook are mounting. The rate of expansion appears to have peaked in some major economies and growth has become less synchronized.
And it added:
Among emerging market and developing economies, growth prospects are also becoming more uneven, amid rising oil prices, higher yields in the United States, escalating trade tensions, and market pressures on the currencies of some economies with weaker fundamentals. Growth projections have been revised down for Argentina, Brazil, and India
Will the USD become stronger? If so, that's the worst scenario for the emerging markets.
A brief history of their debt crises points in the same direction. Hedgeye made a chart with the history of Emerging Market Crisis and strong USD correlation.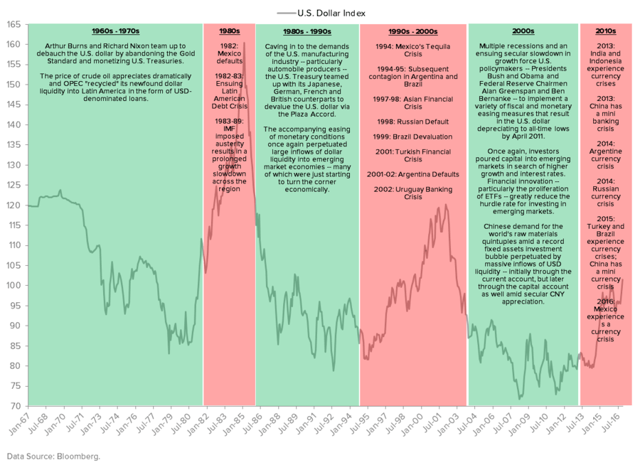 Source: Hedgeye
Turkey and Argentina have been casualties so far in 2018, although in the case of Argentina, it was not because of a strong USD but due to local policies.
Turkey is in the middle of a currency and debt crisis. The Turkish lira plunged in value, along with higher inflation, rising borrowing costs, and rising loan defaults. The country faces a huge current account deficit and foreign currency debt, in combination with President Erdogan taking control of monetary policy and increasing authoritarianism.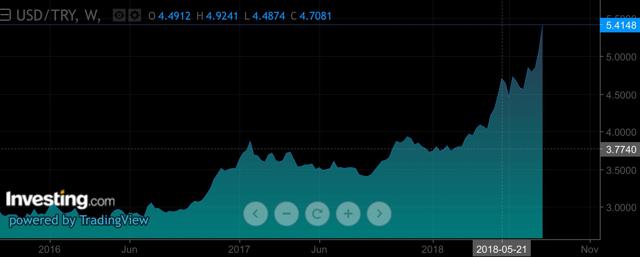 Source: Investing.com
Argentina is a similar story with respect to currency devaluations and deficits. But for the rest, it is a different story and has always been.
From the beginning of 2018, I have written few LinkedIn notes on Argentina that were raising alerts:
Or, as quoted by Forbes in the beginning of May:
A month later, the IMF Executive Board approved a $50 billion standby arrangement for Argentina:
a gradual approach to fiscal consolidation, combined with a tightening of global financial conditions, a poor harvest, and the introduction of a tax on nonresident holdings of short-term central bank paper, generated significant anxiety among market participants.
Will the $50 billion be enough? Will targets set by the IMF be reached? The end of both stories is yet to be seen.
The markets are starting to be confident, particularly in Argentina as posted last week by Forbes, but the outcome is binary as the situation is very complex to resolve.
Risk 9. A geopolitical blow-up
The following are some potential events. The probability of their happening in 2018 is low, but the magnitude of the capital market response is likely to be large and negative.
Grey Swans and Black Swans:
Among the Grey, from North Korea to Iran as being the most likely centers of conflict. Another one could be the outcome of the Special Counsel investigation into Russian meddling.
Among the Black, what comes to my mind can be a major cyber attack endangering public infrastructure facilities, especially if it is sovereign-sponsored. Or Jihadi terrorism on a large scale and on high-profile targets.
All of these events have blow-up potential.
Risk 10. Resurgence of bond defaults - from retail to even Tesla
Blame Amazon (AMZN).
It is no secret that the US retail sector is going through massive consolidation, driven in part by the shift to online shopping.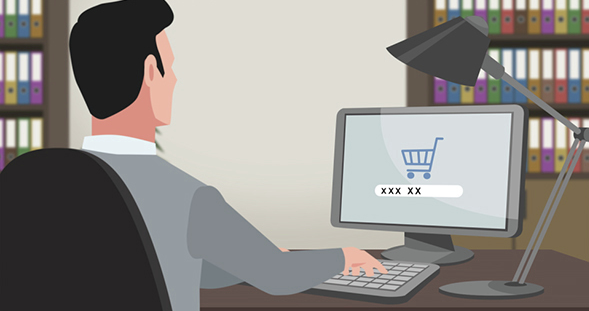 The US retail market is over-built.
The number of apparel and retail companies expected to disappear is higher today than in 2008 during the Financial Crisis.
Last year was called by a Bloomberg article, "America's 'Retail Apocalypse' Is Really Just Beginning", which I invite you to read to take a look at the potential magnitude of this problem.
What about Tesla (TSLA)? Like it or not, Elon Musk is a visionary. But as in our own life, if our costs are way higher than our revenues persistently, we all need permanent funding. And one day, if we keep doing that, an unwanted situation happens.
Tesla is currently under enormous financial stress. A tweet from Elon Musk was all it took to boost Tesla share price and lift these worries, as he is proposing to take it private at $420/share. He claims to have secured funding for the privatization.
What if not? We will know soon, as the CEO faces possible SEC fallout over his tweet.

Anyway, it's not for the size of a potential bankruptcy, but for a wake-up call for the investment community that risk exists!
Global debt jumped to a record $237 trillion last year, according to the Institute of International Finance. Debt levels as a percentage of global GDP are higher today compared to 2007.
Conclusions
As posted above, Grey Swans are remote in possibility but are knowable. Will any of these be the one? Maybe yes, maybe no.
How to be prepared?
Past performance isn't a reliable guide to future performance, but history suggests that either Black or Grey Swan events are unlikely to inflict permanent damage on a market, even if the immediate effect is dramatic.
Take the example of September 11. The American market was shut for a week, and when it reopened, it fell by 7.1%. By the middle of October, stocks were back to pre-attack levels. To summarize:
Monitor your holdings, reviewing what you own, and ask yourself if the reason why you own it is still valid today. In other words, stay calm and diversified, knowing what you own!

Think shorter term. Buy & Hold is great when we are at the beginning of a bull market. I don't think is a great strategy during times of unstable equilibrium.

Set stops while you're unemotional.

Be slow and deliberate in making new purchases.

Print and put somewhere on your desk Mr. Buffett's famous quote