Equity Armor Advisors announces the Top 30 stocks for August 2018. A new series is launched on the 1st business day of each month using EAA quantitative models to select 10 GARP stocks, 10 Dividend stocks, 10 Defensive Earnings Stocks and the Volatility Hedge. The premise is that the series would be held for 12 months and 1 day for long term gains.
Here are the 30 equities selected for the August 2018 series: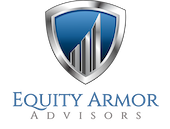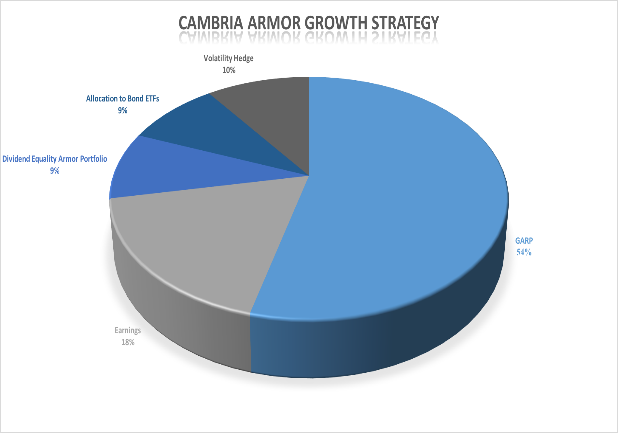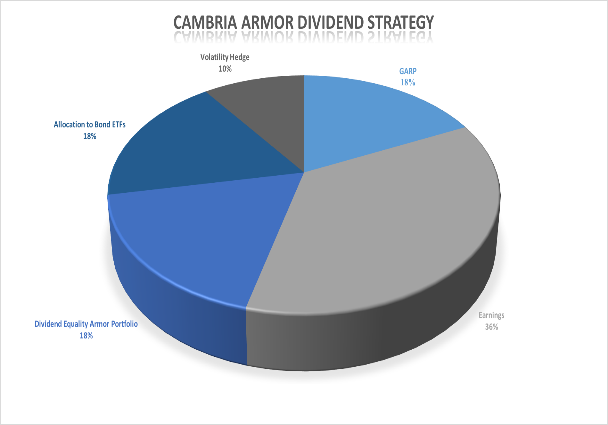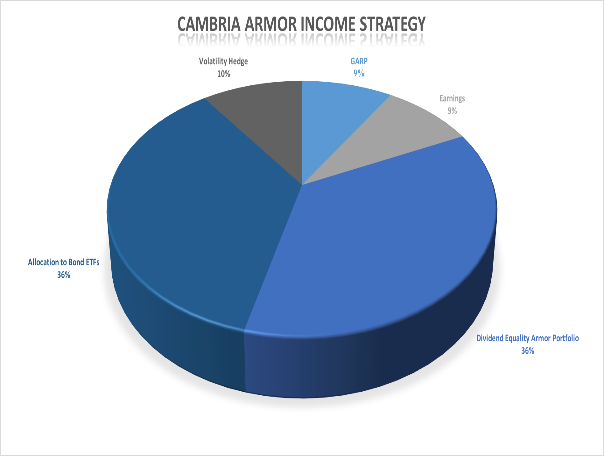 Top 10 Dividend Stocks
Name Symbol Yield
Ford Motor (F) 5.36%
Shell Midstream (SHLX) 6.55%
Physicians Realty (DOC) 5.8%
National Health (NHI) 5.3%
ONEOK, Inc. (OKE) 4.82%
Altria Group (MO) 4.83%
Occidental Petr. (OXY) 3.61%
Verizon Comm. (VZ) 4.54%
Dominion Energy (D) 4.77%
Qualcomm (QCOM) 4.27%
Top 10 Defensive Earnings Stocks
Name Symbol Yield
Gramercy Prop (GPT) 5.48%
Unum Group (UNM) 2.9%
Sonoco Prod. (SON) 3.05%
Bristol-Myers (BMY) 2.7%
Honeywell Int. (HON) 2.01%
Extended Stay (STAY) 4.06%
FLIR Systems (FLIR) 1.21%
Mondelez Inter. (MDLZ) 2.08%
SABRE Corp (SABR) 2.19%
Bemis Corp. (BMS) 2.92%
Top 10 GARP Stocks
Name Symbol Yield
Regal Beloit (RBC) 1.4%
MKS Inst. (MKSI) .81%
Applied Mat. (AMAT) 1.72%
Olin Corp (OLN) 2.76%
Fuller H.B. (FUL) 1.09%
Popular, Inc. (BPOP) 1.99%
Citizens Fin. (CFG) 2.68%
Assurant, Inc. (AIZ) 2.11%
Centene Corp. (CNC) N/A
HCA Healthcare (HCA) 1.33%
Let's go into more detail on one stock from each category.
Dividend
From the Dividend category, Verizon Communications (VZ) is my favorite. VZ has a yield of 4.54% which is nice but the stock also has room to move to the upside. Since April 2018, 6 firms (Sun Trust Robinson, UBS, JP Morgan, Deutsche Bank, Goldman Sachs and Credit Suisse) upped their rating to Buy or Overweight. We already know that VZ substantially beat earnings in both the first and second quarter of 2018. 9 Analysts have increased their earnings target for the 3rd quarter and 18 have increased their estimate for 2019 just in the last 30 days! VZ has already announced the roll out of 5G in 4 major markets by year end which will give a competitive advantage to VZ. Since May 9, VZ has made an impressive technical move causing StockScouter to give VZ a technical grade of A. While the August 2018 EAA portfolios hold VZ for the yield, we believe it also has room for the stock price to go higher.
Defensive Earnings
In the Defensive Earnings category, we are seeking the safest cash earning companies in the market. EAA utilizes a proprietary Earnings Quality score developed by one of my partners, Dr. Donn Vickrey, as a factor in locating the top 10 stocks. My personal favorite in this category is Mondelez International (MDLZ). Again, take a look at the StockScouter score and fundamental score for MDLZ It is also worth noting the risk/reward filter. MDLZ manufactures and markets snack foods and beverage products worldwide. They have very good market share with over $25 billion in annual sales. That is a lot of snack food! Like VZ, we are seeing Analysts increase their earnings forecasts in the last 30 days with 10 doing so. Since May 3 2018, MDLZ has formed a very positive technical pattern which should provide the tail wind necessary to continue higher shown here.
We believe MDLZ presents a low risk, high reward opportunity to long term investors and in large part is why a stock like MDLZ is in our Defensive Earnings stocks for August 2018. MDLZ also provides a yield of 2.4%.
GARP
In the GARP category, I would like to highlight Applied Materials (AMAT). One of the first observations on AMAT is that the stock is trading at a P/E of 16.66 but the forward P/E based on projected earnings growth is only 10.64. Compared to other similar sized companies this is quite low. Monday, Cowen & Co. raised their rating from Market Perform to Outperform and we agree. On July 3, 2018 AMAT reached a low for 2018 at $44.80. Since that time (and by the way, AMAT was in the July 2018 EAA series as well), a strong technical pattern has formed catapulting AMAT to over $50 per share. Let's look at the why. Half way through 2018, AMAT is meeting the expectation of a 41% increase in year over year earnings and beat expectations each of the last 4 quarters. We like the semiconductor space which had surprising growth in 2017 and feel AMAT is well positioned to capitalize on the continued growth through new product developments in 2018 and beyond. Here is an article from KPMG on the Semiconductor Industry which is worth reading. It is also worth noting we like Qualcomm (QCOM) in the dividend category.
Lastly, the Cambria Armor Strategies have a Volatility Hedge in place developed by another of my partners, Brian Stutland (CNBC Commentator) in order to attempt to increase the Sharpe Ratio, minimize peak to TROUGH (emphasis intended), and overall provide better risk adjusted returns.
I will be back each month to share and highlight certain stocks from each category that I see as an exceptional opportunity. My next post will share the StockScouter Top 50 stocks and discuss some of my favorites.