We're excited to share results from some recent competitions, and have highlighted below a couple on-campus contest winners as well as those of the online events.
Throughout the year, Seeking Alpha's Campus Outreach Team hosts both on-campus and online contests for college students around the world, with winning pitches published on SA. Some of the contributors work individually, while others collaborate in teams, often in the framework of their school's investment club. The Seeking Alpha editorial team chooses winners based on the quality of analysis and reader engagement.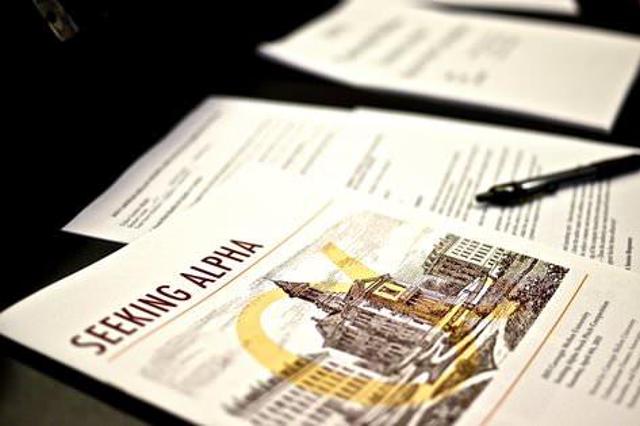 Prizes for competition winners are varied, and this year, have included marketplace subscriptions, coupled with internships and a PRO development course.
Now to the winners:
On-Campus Competitions
Georgetown University
Contributors - Jake Steele, Tam Turusbekov, Josh Dykens, and Jacky Liu
Article - Aptiv: An Underappreciated Auto Tech Play (NYSE:APTV)
University of Chicago
Contributors - Charlotte Wang, Kathryn Song, and Katerina Gan
Article - Republic Services: One Man's Waste Disposal Service Is Another Man's Next Stock Purchase (NYSE:RSG)
Spring Online Competition
We saw enthusiastic participation this Spring with 106 submissions, up from 95 in 2017. Fifty articles made it to the finish line and were published by editors. Congratulations to all qualifying participants.
1st Place
Contributor - The Science of the Pipeline
Article - Celgene In 2018: A Look At The Long Thesis (NASDAQ:CELG)
2nd Place
Contributor - Douglas Johnson
Article - Conatus Pharmaceuticals: A Long-Term Play In The Rapidly Expanding NASH Market (NASDAQ:CNAT)
Winners were awarded limited access to a Marketplace service, in combination with an internship with the Marketplace author, to gain valuable experience as they move ahead in their careers.
Summer Online Competition
We had 97 competition entries, a major uptick from the small group of participants last summer, of which 28 articles made it to the finish line and were published on Seeking Alpha.
1st Place
Contributor - Brian Lin
Article - Who Would Buy JD.com Now? (NASDAQ:JD)
2nd Place
Contributor - Andrew Roberts
Article - Get In While It's Down: Exelixis Is Seizing Oncological Market Space (NASDAQ:EXEL)
Winners were awarded, for the first time, a "PRO Development Course", which provides the opportunity to work directly with our PRO editorial team to develop and hone analytical skills.
Seeking Alpha readers are invited to read and follow these competition winners, who will hopefully contribute many more ideas to our community in the years to come.
For more information on upcoming competitions and other opportunities for collegiate contributors and users, feel free to reach out to campusoutreach@seekingalpha.com.