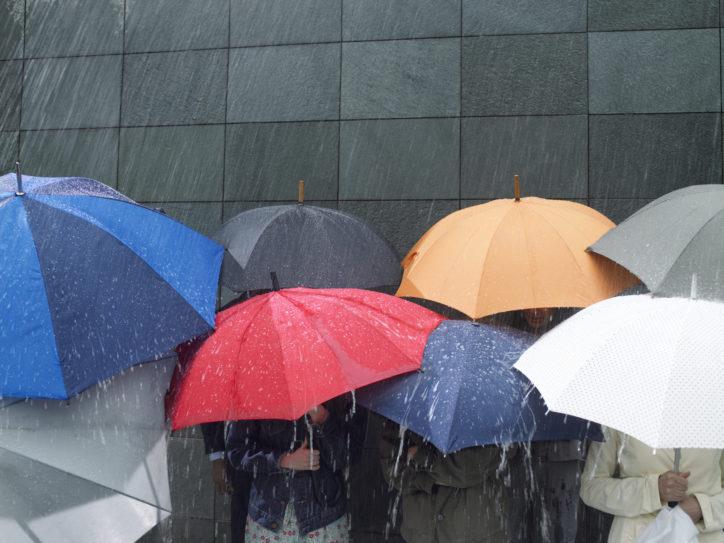 Following our recent blog summarizing key takeaways from BlackRock Investment Institute's Mid-Year Global Investment Outlook, this post takes a closer look at the first theme: a wider range of growth outcomes amidst rising macro uncertainty.
We believe macro uncertainty will be higher than it was in the first half of 2018 and will be a more dominant driver through the remainder of the year. Market attention to geopolitical risk remains elevated, as indicated by our global BlackRock Geopolitical Risk Indicator (BGRI). Factors driving the rise in our uncertainty score are increasing global trade tensions and a rise in the populist tide sweeping Europe and Latin America. It should be noted that both factors are two sides of the same coin.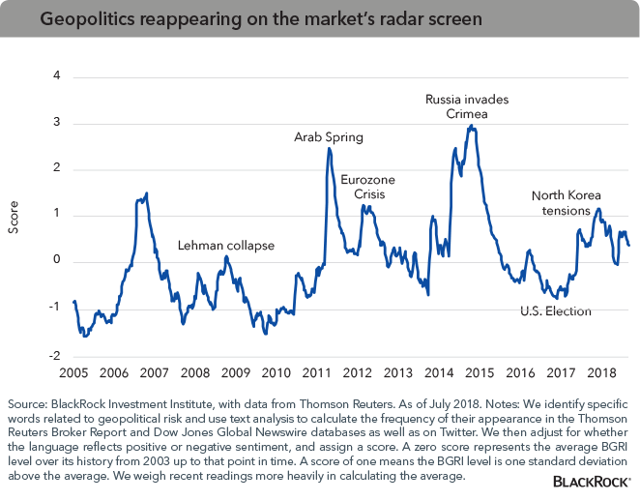 This uncertainty is mounting against the backdrop of a relatively positive global growth outlook, with the U.S. as the main growth engine. As a result, the range of possibilities for the economic outlook has widened: we're seeing wider tails and lower peaks in terms of how high growth can get. Notably, in the U.S., there is upside GDP growth potential propelled by fiscal stimulus. However, that same stimulus at this late stage of the cycle risks economic overheating. Escalating trade tariffs also weigh on the potential growth outlook.
Rising uncertainty is one factor contributing to tightening financial conditions, driving our view for building more resilience into portfolios. Fixed income investors may consider going up-in-quality and shortening duration. In our actively managed iShares strategic income portfolios, we recently added an allocation to short duration U.S. Treasuries as the flattening yield curve has increased the relative attractiveness of front-end rate exposure.
This post originally appeared on the BlackRock Blog.