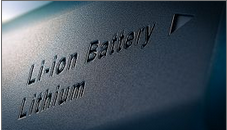 Electric Vehicle Paradigm Shift
Electric car sales are forecast to be 24.4 million yearly by 2030. To give this statement a bit more perspective, this means that electric car production is expected to spike 30 fold in the next 12 years.
Electric Vehicle Forecast For 2030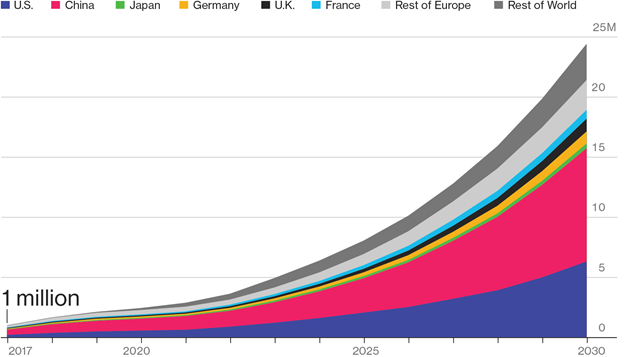 Source: Bloomberg New Energy Finance
This is an astonishing paradigm shift in how we power our mobility. It begs many important questions about the future, but there are two that are pertinent to this article.
Does the earth have enough lithium to meet this overwhelming demand?
Is the U.S. in a position to produce lithium in sufficient quantities to meet the projected needs of domestic vehicle manufacturers?
With respect to the first question, rest assured, there is an abundance of lithium in the planet. So much so that the next 12 years can drain about 1 percent of it. That is the good news.
Lithium Production Projections
In 2016, Chile was the world's largest lithium producer at 37%, followed by Australia at 34%.
Projecting out to 2025, with only 30% of current lithium mining projects coming to term, Australia will supply 45%, Chile, 15%, Argentina, 15%, China, 10%, and a meager 15% by the rest of the world.
"By 2030, Tianqi Lithium, Sociedad Quimica y Minera de Chile (SQM), Albemarle (NYSE:ALB) and FMC Corporation (FMC), the companies that dominate the business, will have to supply enough lithium to feed the equivalent of 35 plants the size of the Tesla Gigafactory now being built in Nevada."
Total investment in new mines will likely range from $350 billion to $750 billion according to analysts at researcher Sanford C. Bernstein & Co.
U.S. Needs To Produce More Lithium
Once the world's largest lithium industry, the U.S. declined in the 1990's. But miners are working in North Carolina, Nevada, and half a dozen other states to revive U.S. production.
Where will the U.S. be in this brave new world? The U.S. currently imports about 70% of the lithium it needs. That requirement will grow exponentially in the coming years. The bad news is that it is currently not in a position to produce lithium in sufficient quantities to meet the needs of projected domestic vehicle manufacturers?
"Lithium has been included in a list of 35 critical metals and minerals released by the US government."
Already, major producers are attempting to consolidate lithium supply. Unless the U.S. mines and processes greater lithium resources, it runs the risk of strangulation similar to that experienced at the hands of the oil cartel in the 70's. But there is only one working mine in the U.S, the Clayton Valley Silver Peak in Nevada owned by Albemarle.
Reviving The U.S. Lithium Industry
China Catalyst
The U.S. electric car sector is wary of China and very enthusiastic about reviving domestic lithium production. At present, China has a majority of the world's processing facilities. It accesses most of Australia's output and it is attempting to make inroads in South America. Forecasts predict that the Chinese vehicle market will grow to 29.1 million units this year and up to 38.2 million by 2025. This is equivalent to 52% of global market growth. The U.S. must build on what it has to begin a revival.
Piedmont Lithium
One example Piedmont Lithium Ltd. (Nasdaq:PLLL), an early stage mini-junior, has produced consistent high-grade spodumene concentrates with low iron content in tests of samples from its lithium project in North Carolina.
The company has been approached by two auto manufacturers. This is the right direction because there currently exists no mine to battery supply chain in either the U.S. or Canada. Lithium is shipped to a processing plant that produces lithium hydroxide and forwarded to Asian battery manufacturers who sell batteries back to electric car manufacturers.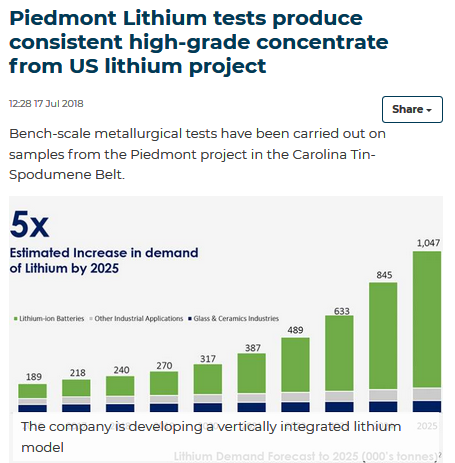 Thacker Pass lithium
Another is the Thacker Pass lithium project in Nevada being developed by Lithium Americas Corporation (LAC), which believes there is commercial potential for the project. Results of a preliminary feasibility study show strong economics for a high scale clay-based lithium resource.
Tom Hodgson, CEO of Lithium Americas stated:
"As a large U.S. based lithium project with strong economics, we expect Thacker Pass to attract significant strategic partnership opportunities to accelerate the path to production."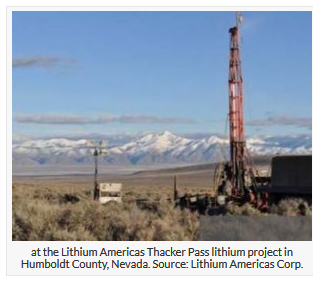 Clayton Valley Lithium
The most exciting story is the Clayton Valley Lithium Project in Nevada which is being evaluated by Cypress Development Corporation (OTCQB:CYDVF). Cypress has the third largest lithium clay resource in North America, but no clay-hosted lithium projects have reached commercial production as yet.
Beating recent estimates in the field, CEO Bill Willoughby reports that the company delivered a maiden lithium resource estimate of 6.4 million tonnes of Lithium Carbonate Equivalent (LCE).
By doing this, Cypress established itself instantly as the holder of a 100%-owned world class sized lithium deposit, which is quite something for a junior with a tiny market cap.
A recently published resource estimate of the production cost per tonne of lithium carbonate or hydroxide equivalent, which is processed on site, is $2,500 to $4,000. If this works out, the economics are lucrative as the general 2017 price per processed tonne is 13,900.
The Silver Peak lithium mine in Clayton Valley is the only working operation in North America.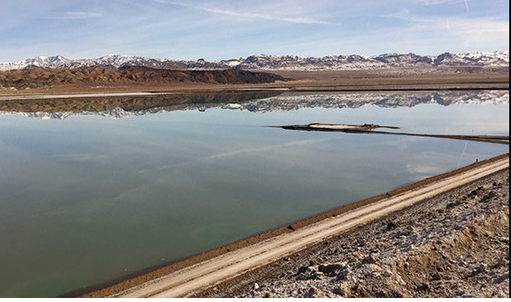 Silver Peak mine
Take Away
The die is cast and the U.S. is well aware of the stakes. Demand remains king and as noted for Piedmont, Thacker Pass and Clayton Valley, new innovation can be a great equalizer as we have recently seen in the U.S. shale oil revolution.
Developments including auto industry and mining partnerships, utilizing mine to battery chain production, and processing lithium at the mine site are cost effective strategies.
Disruptive lithium extraction techniques like the IBAT, a new proprietary technology for removing lithium from brine in 24 hours, are highly innovative and meant to compete. This technology can be a game changer.
Greater clarity from industry experts can help investors to select junior miners with better prospects for success. The lithium game may eventually turn on innovation. This is an area to monitor.
Additional disclosure: Author Disclosure: The information and data that comprise this article came from external sources that I consider reliable, but they were not independently verified for accuracy. Points of view are my considered opinions, not investment advice. I bear no responsibility for investment decisions you decide to make.
Disclosure: I am/we are long SQM, FMC, ALB. I wrote this article myself, and it expresses my own opinions. I am not receiving compensation for it (other than from Seeking Alpha). I have no business relationship with any company whose stock is mentioned in this article.
Editor's Note: This article covers one or more microcap stocks. Please be aware of the risks associated with these stocks.