We talked a bit ago in our piece "Are Tariffs a Black Swan" about the effect tariffs have had on soybean prices, causing them to fall about -20% from their levels in the spring, but haven't had a chance to get back into that debate after Mr. Trump announced a plan to make up for the roughly $11 billion hole he created in prices of soybeans, corn, and wheat - with a farm subsidy worth $12 billion. Here's the announcement direct from the USDA:
U.S. Secretary of Agriculture Sonny Perdue today announced that the U.S. Department of Agriculture (USDA) will take several actions to assist farmers in response to trade damage from unjustified retaliation. President Trump directed Secretary Perdue to craft a short-term relief strategy to protect agricultural producers while the Administration works on free, fair, and reciprocal trade deals to open more markets in the long run to help American farmers compete globally. Specifically, USDA will authorize up to $12 billion in programs, which is in line with the estimated $11 billion impact of the unjustified retaliatory tariffs on U.S. agricultural goods. These programs will assist agricultural producers to meet the costs of disrupted markets.
It seems backwards to cause a price drop with tariffs and then try and fix it with a bailout to the farmers, but we won't wade too deep into those political waters. But what we will say is that $12 billion to farmers isn't all that big of a deal compared to what they already get. Here's Chris Edwards and stats from the EWG Farm Subsidy Database:
The federal government spends more than $20 billion a year on subsidies for farm businesses. About 39 percent of the nation's 2.1 million farms receive subsidies, with the lion's share of the handouts going to the largest producers of corn, soybeans, wheat, cotton, and rice.



That's a lot of billions over the past 21 years, and especially to corn producers - which fuels infographics such as this one saying maybe we shouldn't be causing so much cheap food to be produced via subsidized corn.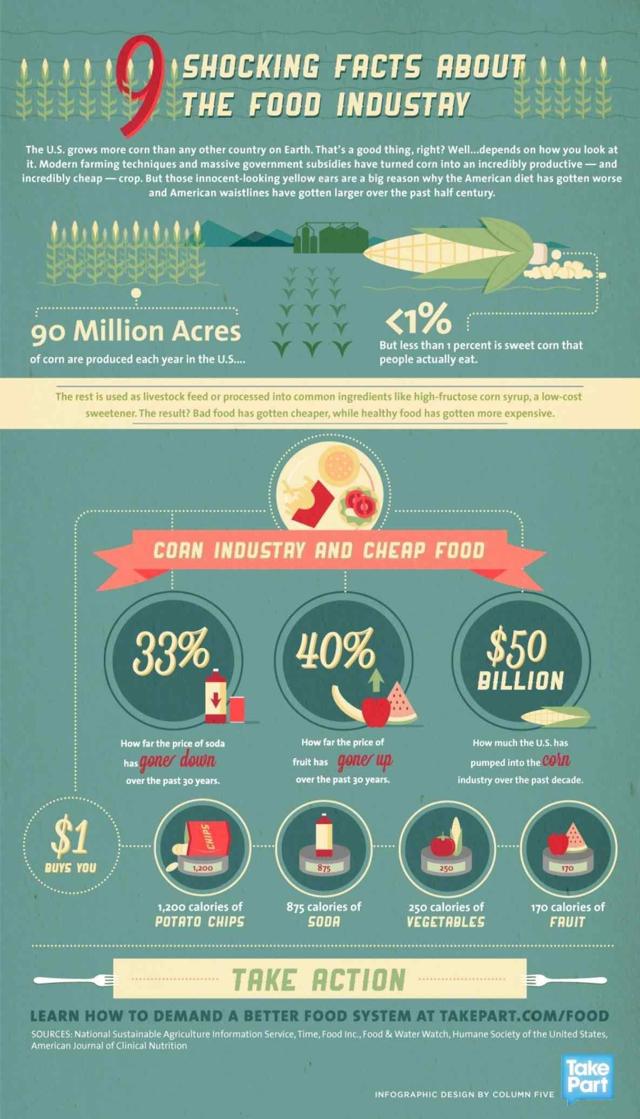 Whether or not these huge subsidies are good or bad for our bodies, for our environment, and for our farmers, we'll leave up to political debate. But one thing's for certain, they have an impact on markets via the Econ 101 concepts of supply and demand, with a subsidy causing artificial demand for certain crops over others. The current $12 billion offer from Trump doesn't seem to have gone anywhere yet, but it will be interesting to see what it does to prices if it indeed does get enacted. In the meantime, soybeans did bounce a little on the bailout news, although they are still down significantly from the pre-tariff levels.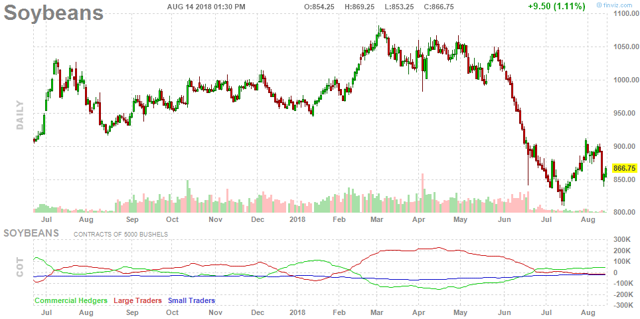 Disclaimer
The performance data displayed herein is compiled from various sources, including BarclayHedge, and reports directly from the advisors. These performance figures should not be relied on independent of the individual advisor's disclosure document, which has important information regarding the method of calculation used, whether or not the performance includes proprietary results, and other important footnotes on the advisor's track record.
Benchmark index performance is for the constituents of that index only, and does not represent the entire universe of possible investments within that asset class. And further, that there can be limitations and biases to indices such as survivorship, self reporting, and instant history.
Managed futures accounts can subject to substantial charges for management and advisory fees. The numbers within this website include all such fees, but it may be necessary for those accounts that are subject to these charges to make substantial trading profits in the future to avoid depletion or exhaustion of their assets.
Investors interested in investing with a managed futures program (excepting those programs which are offered exclusively to qualified eligible persons as that term is defined by CFTC regulation 4.7) will be required to receive and sign off on a disclosure document in compliance with certain CFT rules The disclosure documents contains a complete description of the principal risk factors and each fee to be charged to your account by the CTA, as well as the composite performance of accounts under the CTA's management over at least the most recent five years. Investor interested in investing in any of the programs on this website are urged to carefully read these disclosure documents, including, but not limited to the performance information, before investing in any such programs.
Those investors who are qualified eligible persons as that term is defined by CFTC regulation 4.7 and interested in investing in a program exempt from having to provide a disclosure document and considered by the regulations to be sophisticated enough to understand the risks and be able to interpret the accuracy and completeness of any performance information on their own.
RCM receives a portion of the commodity brokerage commissions you pay in connection with your futures trading and/or a portion of the interest income (if any) earned on an account's assets. The listed manager may also pay RCM a portion of the fees they receive from accounts introduced to them by RCM.
See the full terms of use and risk disclaimer here.