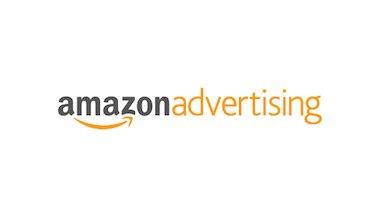 Source: ppc.land
Amazon (NASDAQ:AMZN) CFO Brian T. Olsavsky noted in the last earnings report that its advertising business has now become a "multi-billion dollar business" for the company.
He said the adoption of the service, which includes third-party advertisers, authors, sellers and Amazon vendors, has been strong for those individuals and corporations seeking to reach a larger number of Amazon customers.
Olsavsky added that there are "hundreds of thousands of emerging and established advertisers" gravitating toward its advertising business for the purpose of being discovered, pushing traffic to external websites, enhancing their brand, encouraging app downloads, or to drive sales on the platform. In this article I want to focus primarily on its key competitive advantage with its measurement capabilities, and secondarily, the need to improve the tools advertisers are using to market to customers.
Advertising tool improvement
One of the major complaints in the past about Amazon's ad experience was the lack of support. While the company has been addressing that, at the same time it is working on developing tools that allow advertisers to run their own campaigns.
One of the major changes Amazon has been working on is the streamlining of the ad buying process for sellers.
"Four media executives said Amazon is working on a consolidated platform that will fold all campaign reporting and advertising products from the Amazon Media Group, Amazon Marketing Services, and Amazon Advertising Products divisions into one place," according to Digiday.
In 2017 Amazon started offering different self-service options within Amazon Media Group, which is the in-house ad product marketing team of Amazon. While it appears it'll be folded into a new unit, expectations from buyers is it'll continue to improve and provide more and better options.
Another step Amazon has recently taken is in response to concerns it was primarily a direct-response solution rather a branding solution, is to experiment with a new format called "Video in Search."
Ads are displayed "below the fold in search results and will either drive shoppers to a product page or directly to an Amazon Store or a custom landing page, according to the post." For now the ads will only be seen by consumers using an iPad or iPhone.
A number of experiments are already being performed to see how they work for Amazon ad customers. This is in preparation for the most important element of Amazon's advertising differentiator, which is the potential associated with attribution, which is the area all advertisers want to improve.
The competitive advantage of attribution
What marketers probably look for from ad platforms more than anything else is accurate attribution. Whoever wins the attribution war is going to be a step ahead of their competitors.
If you're not familiar with the term attribution and what it means, here is a good definition from Convertro:
Attribution is the science of assigning credit or allocating dollars from a sale to the marketing touchpoints that a customer was exposed to prior to their purchase.
The purpose of attribution is to discover which specific "touchpoints are producing a positive result."
Once that's determined, a company can then figure out from what it paid for that specific touchpoint, whether or not the spend on that touchpoint is profitable or not. That in turn allows companies to more accurately optimize their marketing campaigns.
There are of course already advanced attribution systems that have been used to enhance advertising campaigns, but the difference between Amazon and its competitors will be the volume of data it has from its millions of customers. That will allow it to potentially be an attribution system on steroids.
When all of this is put in play and the company has its tools fine-tuned for self-service, it's going to be a huge competitive advantage which should help drive sales from advertising very quickly, rapidly scaling the business to the point some analysts believe that it'll surpass AWS sales within three to four years.
Even though marketers know the extraordinary value of attribution, I think Amazon needs to more aggressively point it out to investors.
For example, in the last earnings report here's how it was described in part:
"We also think measurement is going to be important so we're focused on our measurement capabilities, so advertisers understand what outcomes they're driving on our properties. And we think that we're uniquely positioned to show them the direct benefit of their advertising."
Everything in the above statement is true, but if vastly understates the potential in my view. It's possible Amazon could purposely be lowering expectations in order to surprise to the upside. Either way, many investors are going to enjoy the benefits of what I think it the key competitive advantage Amazon has in the ad market.
Why this is a likely outcome is because Amazon is world's largest product search engine, which provides the enormous amount of data that can enhance attribution.
Potential
Financial media has probably cited the recent call by Piper Jaffray senior analyst Michael J. Olson, who is extremely bullish on the growth potential of Amazon's ad business over the next several years, but also encourages investors to closely watch the revenue and earnings coming from the unit now.
I agree with him on the need to take immediate notice of the impact on the performance of the company, not because of his positive outlook, but more importantly from the way the company talked about it in the earnings report; especially the fact it was already a multi-billion dollar business, as mentioned earlier in the article. Conveying that suggests the company was giving soft guidance to investors about the potential of the business on the company.
As for Olson, he's bullish in the short and long term. He believes the company will generate about $8 billion in revenue in 2018, adding approximately $3 billion to its operating profit. By 2020 he sees revenue doubling to $16 billion, and by 2021 he believes it'll generate more sales than AWS.
He also sees the ad business being valued in a range of $150 billion to $190 billion. Those are very optimistic numbers, but it's possible they could be reached and surpassed if the company is able to successfully add the type of tools that take advantage of its database and accompanying attribution. How long it takes is the primary issue there. I have no doubt Amazon will be able to supply what is needed to marketers to obtain the most accurate data and low-cost results.
Conclusion
It appears Amazon is starting to hit its stride with the leveraging of its giant product search engine, and global growth should continue to add to that market-leading position.
Since ad revenue enjoys wide margins and generates a lot of earnings, if Amazon achieves the $16 billion in sales by 2020, Piper Jaffrey sees that accounting for about $12 billion in operating income. It also suggests about 75 percent margins.
Whether that is how it plays out or not, the combination of earnings from AWS and presumably ad revenue, positions Amazon to further improve margins and earnings in the years ahead. This doesn't even include the overall potential from Alexa, PillPack and growing international revenue. In the case of Alexa, that should in part, start to contribute to ad sales, although that will probably take longer to scale. The bottom line is there is a lot of visibility concerning the source of Amazon's growth trajectory over the next several years, and unless there's a recession to temporarily slow it down, it's going to continue to increase in value. This is a stock that should be held onto for the long term. It has plenty of upside left in it.