By David M. Brown, CFA, Co-Head of Global Investment Grade Fixed Income; and Stephen J. Flaherty, CFA, Director of Research, Global Investment Grade Credit
In this edition of CIO Weekly Perspectives, guest writers David Brown and Stephen Flaherty of our Global Investment Grade Fixed Income team explore the extent and nature of current risks in BBB credits.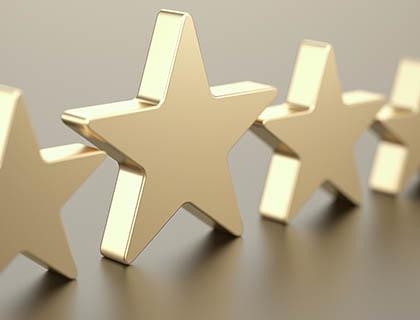 Investors have become increasingly concerned about growing credit risk in the investment grade corporate market. A large part of this focus is on the BBB rating category, which now accounts for roughly half of the investment grade credit index and is a third larger than the high-yield bond market. The fear is that when the U.S. reaches the end of the current economic cycle, much of the BBB segment will be vulnerable to downgrades that could disrupt the credit markets by flooding the high-yield market with "fallen angels." This negative technical could potentially result in credit spreads widening to levels that may not be reflective of true corporate fundamentals.
While much of the concern surrounding leverage and market size is valid, we believe it is important to have a perspective that is more nuanced than the headline story, both to accurately gauge the extent of the danger and to understand where vulnerabilities exist. We tackled this subject in a recent paper, and share our results in abbreviated form here.
The BBB Credit Picture
First, BBB companies currently make up nearly half of the U.S. Investment Grade Credit Corporate Index. Within the BBB component of the index, more than two-thirds of market capitalization is in Industrial bonds, while roughly a quarter is in Financials and the remainder is in Utilities.
To get at BBB risk more effectively, we chose to exclude Financials from our analysis. In the wake of the 2008 financial crisis, credit rating standards for financial institutions became far more stringent, while banks meaningfully delivered their balance sheets as a result of increased regulatory oversight and capital-raising initiatives. As such, we don't believe financial BBB bonds accurately portray the BBB risks for investors and, in fact, we currently have a favorable view of fundamentals in the sector.
BBB Growth: Like The Market, But Weighted To Lower Quality
Focusing on Industrials, what quickly becomes evident is that, contrary to the perception of "out of control" BBB growth, the segment's expansion since 2005 roughly matches the growth of the broader credit market, as represented by the U.S. Credit Corporate Index ex-Financials. And while it's often mentioned that BBBs have outgrown high yield, that trend really reflects a stalling in the latter sector's growth.
A more concerning issue is the weighting of growth within the BBB space, where lower quality has accounted for the bulk of recent market-value growth. Since 2005, BBBs have grown at a rate similar to the overall market, at about 270% on a cumulative basis. But within the BBB segment, low BBBs have risen faster than their mid and high BBB peers over the last few years.
Where has the expansion in low-quality BBBs come from? In recent years, their higher rate of growth has been driven both by debt financing related to energy infrastructure projects in the midstream energy sector and leveraging M&A activity in historically more conservative, free-cash-flow-generative sectors as companies have pursued growth opportunities amid changing industry dynamics.
Gauging The Risk
For investors, the crucial task is to identify the nature of existing risks and their potential impacts in a cycle change. In our research, we sought to gauge the vulnerability of BBB sectors to rating downgrades in the event of a cyclical downturn. The key differentiators relate to leverage levels, industry dynamics and the flexibility (or lack thereof) that sectors may have in dealing with economic adversity. Some companies may be vulnerable to downgrades late in the cycle, even in traditionally defensive sectors.
Specifically, the Health Care/Pharma, Cable/Media and Consumer/Food and Beverage sectors have historically been valued for their stable free cash flows late in the cycle, but some issuers in these sectors now carry more aggressive debt levels. In contrast, other sectors like Utilities have business models that should let them handle larger debt loads.
Although there are clear risks, we think it would be a mistake to panic and indiscriminately sell BBB exposure. Financial BBBs have recently maintained more conservative business models with lower balance sheet leverage while within Industrials there is considerable variety with regard to business model and financial risks. As always, the ability to make such distinctions is a function of fundamental credit research at the sector, industry and issuer levels.
In Case You Missed It
U.S. Consumer Confidence: +5.5 to 133.4 in August
S&P Case-Shiller Home Price Index: June home prices increased 0.5% month-over-month and increased 6.3% year-over-year (NSA); +0.1% month-over-month (SA)
U.S. 2Q 2018 GDP (second estimate): +4.2% annualized rate
U.S. Personal Income and Outlays: Personal spending increased 0.4%, income increased 0.3%, and the savings rate decreased to 6.7% in July
Euro Zone Consumer Price Index: +2.0.% in August year over year
What to Watch For
Monday, 9/3:

Euro Zone Purchasing Managers' Index

Tuesday, 9/4:
Thursday, 9/6:

U.S. Durable Goods Orders
ISM Non-Manufacturing Index

Friday, 9/7:

U.S. Employment Report
Euro Zone 2Q 2018 GDP
- Andrew White, Investment Strategy Group
Statistics On The Current State Of The Market - As Of August 31, 2018
| | | | |
| --- | --- | --- | --- |
| Market Index | WTD | MTD | YTD |
| Equity | | | |
| S&P 500 Index | 1.0% | 3.3% | 9.9% |
| Russell 1000 Index | 1.0% | 3.4% | 10.1% |
| Russell 1000 Growth Index | 1.7% | 5.5% | 16.4% |
| Russell 1000 Value Index | 0.3% | 1.5% | 3.7% |
| Russell 2000 Index | 0.9% | 4.3% | 14.3% |
| MSCI World Index | 0.7% | 1.3% | 5.3% |
| MSCI EAFE Index | 0.3% | -1.9% | -1.9% |
| MSCI Emerging Markets Index | 0.6% | -2.7% | -6.9% |
| STOXX Europe 600 | -0.3% | -2.7% | -2.5% |
| FTSE 100 Index | -1.9% | -3.3% | -0.2% |
| TOPIX | 1.6% | -1.0% | -3.4% |
| CSI 300 Index | 0.3% | -5.0% | -15.5% |
| Fixed Income & Currency | | | |
| Citigroup 2-Year Treasury Index | 0.1% | 0.3% | 0.3% |
| Citigroup 10-Year Treasury Index | -0.1% | 1.1% | -2.3% |
| Bloomberg Barclays Municipal Bond Index | 0.0% | 0.3% | 0.3% |
| Bloomberg Barclays US Aggregate Bond Index | -0.1% | 0.6% | -1.0% |
| Bloomberg Barclays Global Aggregate Index | 0.0% | 0.1% | -1.5% |
| S&P/LSTA U.S. Leveraged Loan 100 Index | 0.1% | 0.5% | 3.3% |
| ICE BofA Merrill Lynch U.S. High Yield Index | 0.1% | 0.7% | 1.9% |
| ICE BofA Merrill Lynch Global High Yield Index | 0.0% | -0.2% | -0.3% |
| JP Morgan EMBI Global Diversified Index | -0.6% | -1.7% | -4.5% |
| JP Morgan GBI-EM Global Diversified Index | -1.5% | -6.1% | -10.5% |
| U.S. Dollar per British Pounds | 1.1% | -0.9% | -3.9% |
| U.S. Dollar per Euro | 0.1% | -0.6% | -3.1% |
| U.S. Dollar per Japanese Yen | 0.3% | 1.0% | 1.6% |
| Real & Alternative Assets | | | |
| Alerian MLP Index | -3.5% | 1.6% | 7.6% |
| FTSE EPRA/NAREIT North America Index | 0.3% | 2.7% | 5.1% |
| FTSE EPRA/NAREIT Global Index | 0.5% | 0.7% | 1.6% |
| Bloomberg Commodity Index | 0.1% | -1.8% | -3.9% |
| Gold (NYM $/ozt) Continuous Future | -0.5% | -2.2% | -7.8% |
| Crude Oil (NYM $/bbl) Continuous Future | 1.6% | 1.5% | 15.5% |
Source: FactSet, Neuberger Berman.
This material is provided for informational purposes only and nothing herein constitutes investment, legal, accounting or tax advice. This material is general in nature and is not directed to any category of investors and should not be regarded as individualized, a recommendation, investment advice or a suggestion to engage in or refrain from any investment-related course of action. Investment decisions and the appropriateness of this material should be made based on an investor's individual objectives and circumstances and in consultation with his or her advisors. Information is obtained from sources deemed reliable, but there is no representation or warranty as to its accuracy, completeness or reliability. All information is current as of the date of this material and is subject to change without notice. The firm, its employees and advisory accounts may hold positions of any companies discussed. Any views or opinions expressed may not reflect those of the firm as a whole. Neuberger Berman products and services may not be available in all jurisdictions or to all client types.
This material may include estimates, outlooks, projections and other "forward-looking statements." Due to a variety of factors, actual events or market behavior may differ significantly from any views expressed. Investing entails risks, including possible loss of principal. Investments in hedge funds and private equity are speculative and involve a higher degree of risk than more traditional investments. Investments in hedge funds and private equity are intended for sophisticated investors only. Indexes are unmanaged and are not available for direct investment. Past performance is no guarantee of future results.
This material is being issued on a limited basis through various global subsidiaries and affiliates of Neuberger Berman Group LLC. Please visit www.nb.com/disclosure-global-communications for the specific entities and jurisdictional limitations and restrictions.
The "Neuberger Berman" name and logo are registered service marks of Neuberger Berman Group LLC.
© 2009-2018 Neuberger Berman Group LLC. All rights reserved.