My daughter wanted very badly to attend Boston College. At the total cost of attendance, BC would have cost us over $250,000 for four years. I have three kids! This is crazy! The cost benefit analysis just wasn't there. In Georgia, we have what is known as the Hope Scholarship. The HOPE pays for your tuition at a Georgia school if you had a B average in High School and maintain that 3.0 through college. We did the math and found that if our children kept the HOPE, it would cost them $60,000 for a degree in state vs. $250,000 at BC. Good deal right? What was I gonna do? How do I convince my daughter, who is set on BC, to change her mind? I didn't. I let her come to that conclusion. How?
This is what we did. Years ago, I had a conversation with a friend. He is a bit older and wiser with kids a couple of years ahead of mine. (I love having older friends who give me great advice.) I asked him his advice on how to handle college and this is what he said. The #1 Rule is you have to treat all of your kids the same. What you do for one you have to do for all of them. Buy a car for the oldest. Guess what? You are buying a car for each one. So the precedent that you set is important. College Rule #2 is just give them the money. What? Give an 18-year old 150-250 grand? Are you nuts? This is what he had to say.
Set aside what you feel that you are responsible for or what you can afford. For us, the number we came up with was $120,000. That is $30,000 a year and you hope that they graduate in 4 years. Tell each child that the money is theirs for college and anything that they don't spend is theirs to keep provided they graduate. Wait until you see it with your own eyes. It is now THEIR money and not yours. When they realize they are spending their own money, the decisions that they make are made from a slightly different perspective. Sorority? $4,000 extra a year. No thanks. Live on campus another year? No thanks, dad. It's cheaper off campus. Five-year plan? Maybe not. Our daughter quickly realized the cost benefit to her of attending University of Georgia for $60,000 and having $60,000 left over for a new car or apartment. This is in direct contrast to attending Boston College at $250,000 and leaving with $130,000 in school loans. As my daughter began her first semester at UGA, there was no prouder moment as a father when I asked her why she chose her current meal plan. She said, "It's the cheapest one."
I would like to add one rule to my friend's Rules for College. Rule #3 is NEVER go VISIT colleges. It's like going to shop for puppies. You are coming home with one and it may not be the one you want.
We were looking for a second close above 2865 on the S&P 500 last week and we got one. I took the bulls and gave the points. Blind squirrels have to eat too. Money is in full flight from emerging markets and has to go somewhere. There is still a sense of fear of missing out on this rally, but there will also be some skepticism next week as markets return from summer break. The big boys will be back and looking to see if the break out is real. September doesn't have a good return history, but the bulls seem to have the bears on the run. We would expect to see some pull back and retest of the 2850-2900 area, but the bulls seem to be in charge. New money for the new month could prove support for the bulls. Some whispers of further disagreements between China and the US on currencies could further support the dollar and hurt emerging markets. The market also expects another rate hike from the US Fed this month and that will further pressure emerging markets like Argentina, Turkey, and South Africa.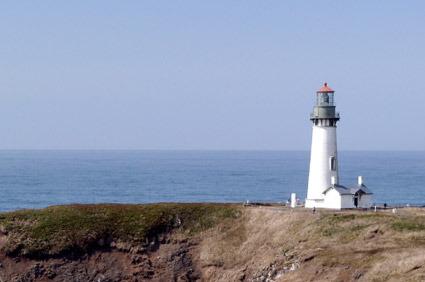 Disclosure: This blog is informational and is not a recommendation to buy or sell anything. If you are thinking about investing consider the risk. Everyone's financial situation is different. Consult your financial advisor.