Every year about this time – namely in early September – I update my "Best-and-Worst Month" report. No surprise, September remains the worst month of the year, based on 92 years of S&P 500 performance.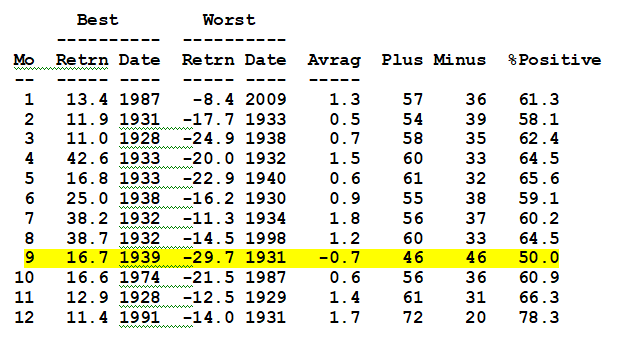 Source: S&P and PPCA
Disclosure: I/we have no positions in any stocks mentioned, and no plans to initiate any positions within the next 72 hours. I wrote this article myself, and it expresses my own opinions. I am not receiving compensation for it. I have no business relationship with any company whose stock is mentioned in this article.