Lexington Realty Trust (LXP) was always the "little engine that could". If only it could rid itself of its triple net "built to suit" office properties and make itself an industrial REIT, the returns would be there. At least that was the theory.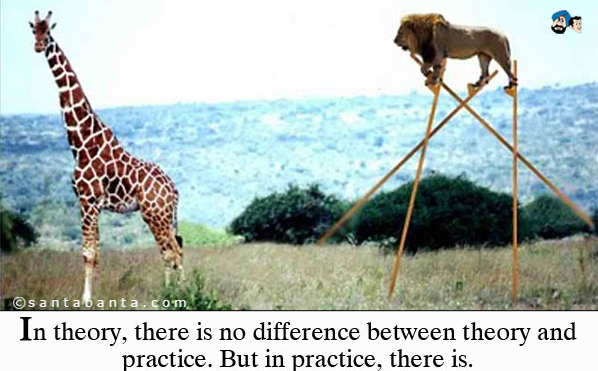 The big sale and the future dividend cut
LXP announced the sale of 21 office assets for a rather high cash cap rate of 8.1%.
Lexington Realty Trust (NYSE: (LXP)) ("Lexington" or "the Company"), a real estate investment trust (REIT) focused on single-tenant industrial real estate investments, today announced that it disposed of a 21-office asset portfolio ("the Properties") for $726 million at GAAP and cash capitalization rates of 8.6% and 8.1%, respectively to a joint venture between affiliates of Davidson Kempner Capital Management LP ("DKCM") and Lexington. DKCM is a U.S.-registered investment firm based in New York with affiliate offices in London, Hong Kong and Dublin. Following the transaction, Lexington's percentage of industrial assets based on consolidated revenue is expected to increase to 60% from 44% at year-end 2017.
Along with that, it gave a rather cryptic guideline on a future dividend cut.
Dividend Update

Lexington intends to maintain its common share/unit dividend/distribution for each quarter ended September 30, 2018, and December 31, 2018. Commencing with the quarter ended March 31, 2019, the quarterly dividend/distribution paid in April 2019 is expected to be adjusted in-line with taxable income and to be within an estimated range of 55% to 65% of 2019 Adjusted Company FFO.
What happens next
Such a large disposition at such a high cap rate is going to knock down the funds from operations (FFO). On a baseline level, LXP is showing that the sold properties had a year to date (YTD) FFO of 11 cents. That would make it 22 cents annualized. That would, in turn, drop adjusted FFO (AFFO) to an annualized 72-74 cents.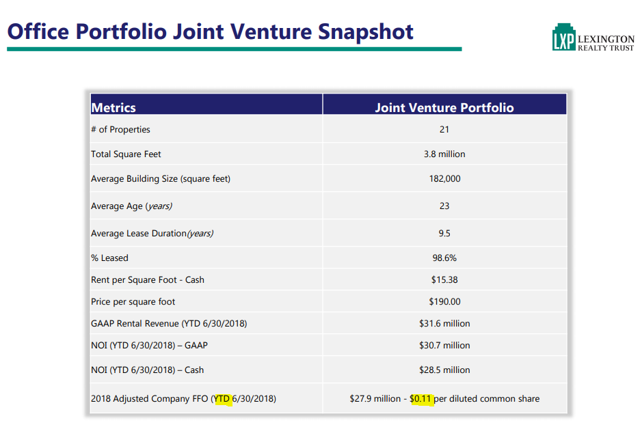 Source: LXP presentation
While that may seem radical, going off the second quarter report, it does appear likely.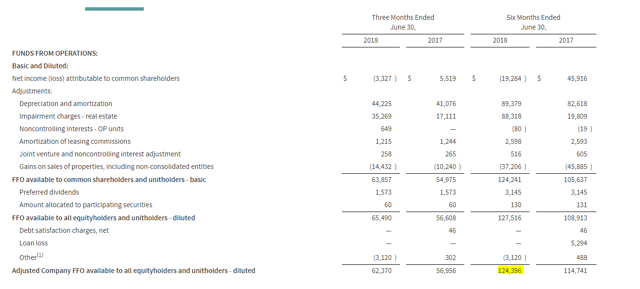 Source: LXP Q2-2018 report
LXP had an AFFO of $124.4 million. Reducing that by about $30 million would be a 24% reduction. 24% reduction from the original 95 cent AFFO guidance gets us to 72 cents annualized.
Why the impact will be less than that
LXP will pay off about $278 million of net debt after this transaction.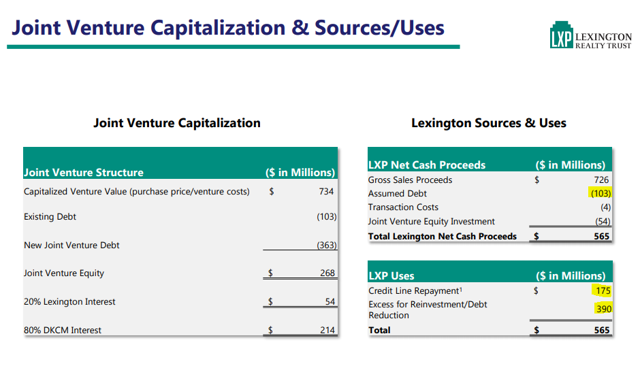 Based on this debt repayment, we can expect AFFO to come in the 82-83 cent mark without any further reinvestment of proceeds.
Why the cut
At first glance, the projected AFFO seems to handily cover the dividend even without counting any new investments or the joint venture AFFO. LXP is distributing 71 cents. But coverage looks better than it actually is. The reason probably lies in two items. First, AFFO is an awful metric in the US. In Canada, a REIT's AFFO is adjusted for straight line rent, tenant inducements, and leasing costs. In the US, this is done in a lower ranked metric that is not always touted by companies, funds available for distribution (FAD). There is no standard guideline for this metric and different REITs do it differently. LXP's metric is rather stringent, as it removes capital expenditures in arriving at this figure.

Some other REITs like Omega Healthcare Inc. (OHI) adjust AFFO to FAD by straight line rent deduction (non-cash revenues) but don't adjust it for maintenance capital expenditures.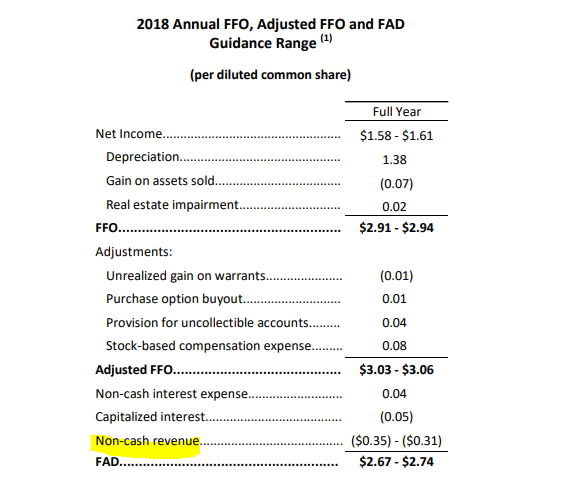 Source: OHI Q2-2018 supplemental
Starting from FAD and accounting for the dispositions, net of interest costs, LXP's FAD falls to 77 cents.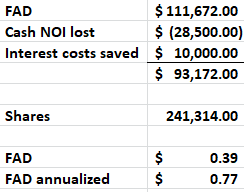 That might make the 71 cent distribution tight but still doable. However, when combined with the leases rolling over in 2019 on the office side, we think the company decided it wanted more of a cushion and hence went with a cut.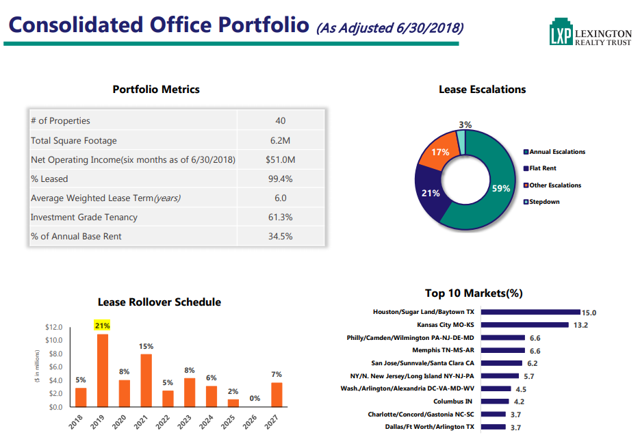 What to do now
All other things being equal, the company could have maintained the 71 cent distribution. It is possible that the 2019 lease rollovers represent an abnormally high risk in tenants leaving as well as capital expenditures to make the properties worthy of leasing to someone else. At 11X AFFO and 12X FAD, LXP is not expensive, but it is hard to pony up that when you have options such as these trading quite cheap. Patient investors might get a good deal ultimately if LXP does a successful transformation and gets to an 85% industrial asset base.
We were long this in September 2017 but exited in November at a small profit. Our exit was by sheer luck as we found some better opportunities elsewhere. We are certain we would have not forecasted this dividend cut had we been following this stock actively. At this point, we think here dividend cut is actually signalling some issues with the 2019 lease rollovers. We consider this a hold.
For more analysis such as this, along with real-time alerts on income stocks on both sides of the border along with option income ideas, please consider subscribing to our marketplace service Wheel of Fortune.
Disclaimer: Please note that this is not financial advice. It may seem like it, sound like it, but surprisingly, it is not. Investors are expected to do their own due diligence and consult with a professional who knows their objectives and constraints.
Seeking Alpha has changed its policies. Previously "following" someone required a ritualistic commitment and an offering of not less than 4 oxen or 3 breeding horses. Now, all it takes is one click! If you enjoyed this article, please scroll up and click on the "Follow" button next to my name to not miss my future articles. If you did not like this article, please read it again, change your mind and then click on the "Follow" button next to my name to not miss my future articles.
Disclosure: I/we have no positions in any stocks mentioned, and no plans to initiate any positions within the next 72 hours. I wrote this article myself, and it expresses my own opinions. I am not receiving compensation for it (other than from Seeking Alpha). I have no business relationship with any company whose stock is mentioned in this article.