Market Intro

CNBC: Market Close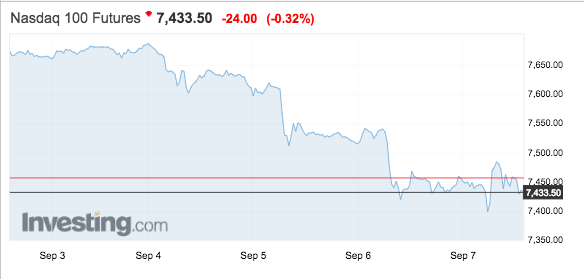 The five-day NASDAQ (QQQ) action basically tells the story of what drove domestic equities (SPY, DIA, IWM) over the past week. Despite the multi-day losing streak, US stocks did not give up a great deal of ground. The VIX closed just below 15 to close out the week.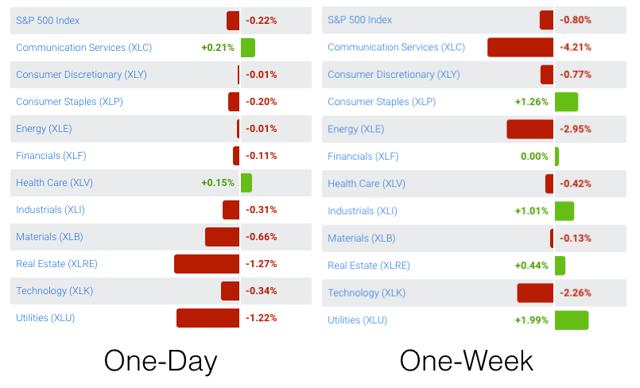 Utilities (XLU) and real estate (XLRE) fared poorly on Friday after the strong jobs number drove Treasury yields higher; these same two sectors managed decent returns for the week. Communication services (NYSE:XLC) definitely had the roughest week among the sectors. The companies in the XLC make up about 9% of the overall S&P 500 and include some of the following names: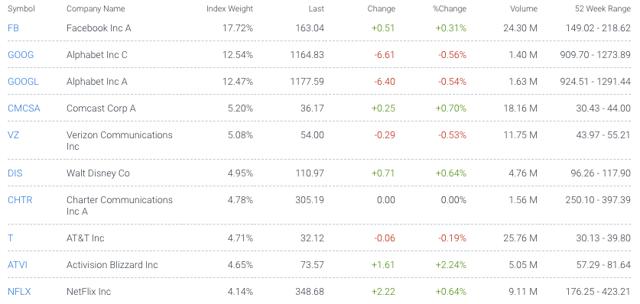 The August NFP release had a strong showing, which contributed to the increase in US Treasury yields (IEF, TLT, AGG) for the session.

Econoday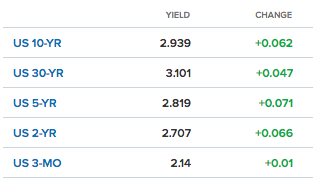 Thoughts on Volatility

Marketchameleon.com: TSLA Implied and Realized Vol
Wouldn't you know it - volatility in Tesla's (TSLA) stock is picking up quite a bit. Mr. Musk seems to be a real magnet for attention these days, and the stock is seeing a lot of pressure. One might argue that, regardless of who started the company, it may be time for a new CEO.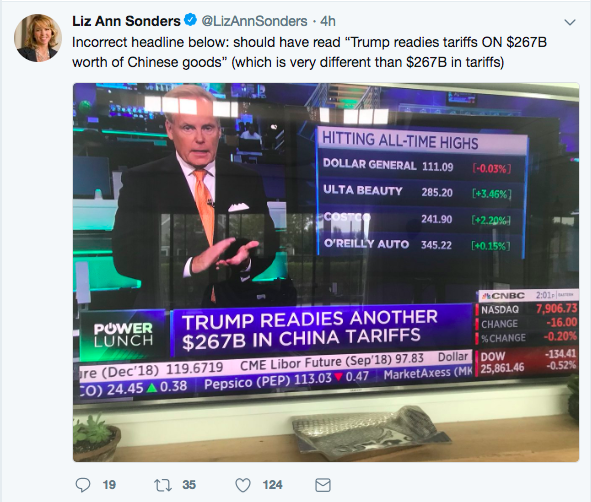 Fake news? There is most certainly an important difference between $267B in tariffs vs. $267B of extra goods on which tariffs may be charged. The key here is making sure not to overreact. I'm certainly not blaming this misprint for the market response to the administration's announcement, but it is important to make sure that the facts are correct before taking action.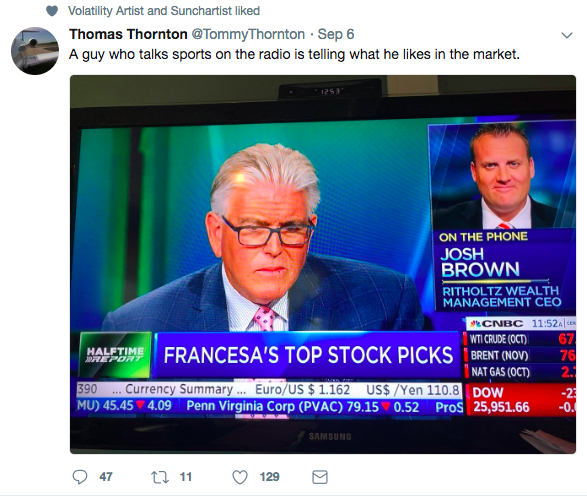 I've chosen to include this snippet because I have been encountering a rather large number of individuals who are new to the stock game, but seem to be investing and trading on what may be considered "stock tips," sometimes quite tenuous. This is purely anecdotal and may be coincidence. I'm curious as to whether readers have been hearing a lot of bravado and stock/FX/crypto/you-name-it advice from those who do not necessarily have much in the way of trading or experience.
I don't mean this in a patronizing way: everyone has to get started somewhere. I bring it up not because I'm hearing people ask questions and trying to learn more, but because on a few occasions, I am running into those that have been at this for a whole three months and they've got it figured out already. Anyway, please do let me know if you have been seeing an increase in these kinds of interactions in your own social circles.
Term Structure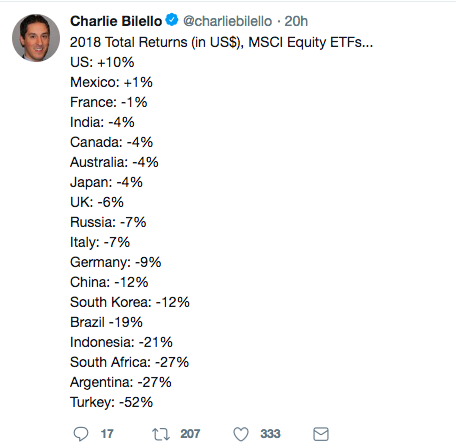 US stocks have thus far managed a much rosier performance than that of their international alternatives this calendar year. Of course, it is quite possible that foreign markets (EFA, EEM, ACWX) overheated since Feb. 2016, when global risk assets made their great thrust higher more or less in concert. But as you make decisions about trading volatility, it may be helpful to remember that the US has been the outlier in 2018, a condition which may not last.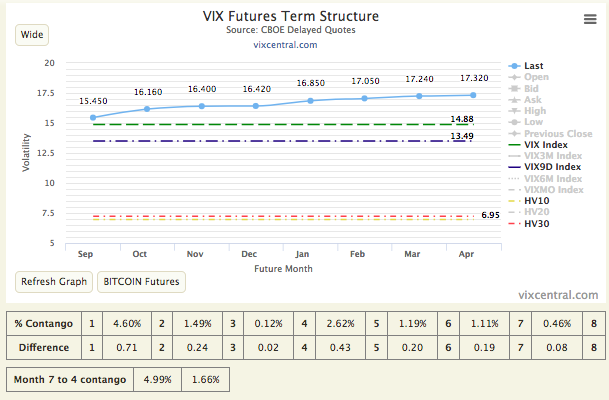 What surprised me over the last couple sessions the most was that the back-month VX futures actually responded some to the increased choppiness in the SPX. Granted we're really only talking a half a point or so.
But keep in mind that the term structure has been stubborn over the last season, particularly on the back end. This was true both in high-vol and low-vol times. It causes me to wonder whether the volatility markets (VXX, UVXY, TVIX) are gearing up for a bumpier period into year-end than the one that US equity bulls have enjoyed beginning in early May (albeit with some episodic reversals).
Conclusion
If this is your first time reading Market Volatility Bulletin, thanks for giving it a try. If you're a regular, we thank you for your ongoing contributions in the comments section.
Thank you for reading.
Please consider following.
Disclosure: I/we have no positions in any stocks mentioned, and no plans to initiate any positions within the next 72 hours.
I wrote this article myself, and it expresses my own opinions. I am not receiving compensation for it (other than from Seeking Alpha). I have no business relationship with any company whose stock is mentioned in this article.
Additional disclosure: I actively trade the futures and options markets, potentially taking multiple positions on any given day, both long and short. I also hold a more traditional portfolio of stocks and bonds that I do not "trade". I do believe the S&P 500 is priced for poor forward-looking returns over a long timeframe, and so my trading activity centers around a negative delta for hedging purposes.