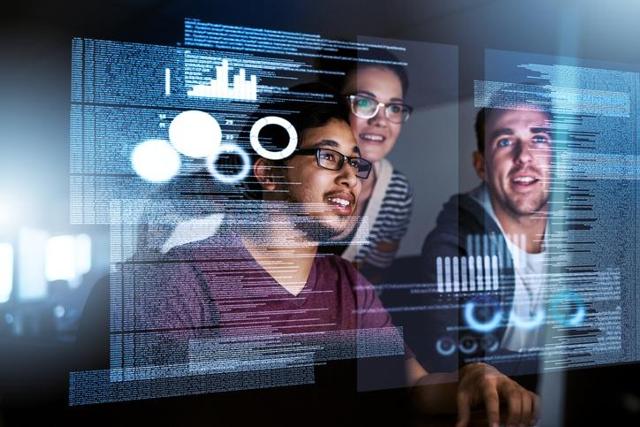 Investors trust Google. They don't trust random financial advisors. Investors don't want to be contacted anymore by aggressive financial advisors who use high-pressure sales tactics to push their firms and services. Instead, it's the investors who are reaching out. They are doing the research to find the best candidate to work with before making contact, and that search typically starts on Google. With this switch in power, financial advisors need to appear in a Google search to generate new leads. But Google and Internet marketing for financial advisors has changed. Is your marketing plan still relevant?
The strategy is simple: When an investor types something like "best financial advisors" into a Google search, an advisor needs to appear in the results. And preferably high up in those results, in spots 1-10. Studies prove that web surfers are much more likely to click on a link listed on the first page of a Google search than on page 2, and even less likely to click on a link on page 3, etc.
This might sound simple – OK, so get me in the top 10 results. But how that happens isn't so easy.
SO, HOW DO I DO THAT?
Financial advisors need a good website and a strong digital marketing strategy to grab Google's attention, and then entice leads to find out more about them.
It's a pretty cut-and-dry solution, but there are many things that a good digital marketing agency has to do behind the scenes to make this happen.
One of the original strategies is using keywords – terms or phrases that a potential client might type into Google to find what they are looking for. Keywords used to be the only way to grab Google's attention: Using the right terminology in the smartest way would convince Google that a web page or blog post was a legit link and should be listed high in a search. But once again, Google's algorithms are changing.
While keywords are still important and used strategically, the marketing world is now introducing pillar pages. Instead of using keywords to grab Google's attention to a single post, these pages use broader topics that link to several posts and show Google that it's not just an expert on one term, but on many. This technique establishes a particular URL as an expert on an entire subject matter and therefore gives the page a higher ranking.
For example, in the past, if a financial advisor wanted to rank for the term "living will," they would write a blog post with that term used in a very specific way so Google would recognize its importance and include it in search results. Today, that advisor may write the same blog post, but link it to a landing page that focuses on the topic "estate planning." That page then ranks for "living will" as well as other estate planning keywords. Google sees the amount of activity the page receives and ranks the page high in a search result – the site must know what it's talking about.
This is what financial advisors want.
HOW DOES THIS HELP AGAIN?
Think about it: Investors don't want to – or have to – be bothered by unsolicited salespeople anymore. The Internet allows them to find, research and eventually hire a financial advisor on their own. In fact, financial advisors who continue to use outdated tactics like cold calls and unwanted junk mail fliers are being eliminated from an investor's list immediately. Investors want an advisor who provides the right information in a place an investor can find it when they're ready for it.
What that means for a financial advisor's digital marketing plan is, instead of trying to capture leads' attention directly, financial advisors need to attract Google's attention, which gives the site preference in search results when an investor goes online to start looking. That is what attracts the leads.
When a potential client does click on a link, a strong website must keep the lead engaged, and a thought-out digital marketing strategy eventually turns those leads into actual clients.
Digital marketing, also called inbound marketing, is the wave of the future. There's no question that Internet marketing for financial advisors has changed. And it will continue to do so.
Working with a financially focused digital marketing firm is a smart way for a financial advisor to ensure he or she is changing with that trend. Even financial advisors who have established themselves in the industry and have "enough" clients to sustain their practice need to incorporate a digital marketing plan, because clients do move through a financial lifecycle and may eventually leave as a client for reasons such as moving, divorce, change in needs or death.
A financial advisor's marketing plan should include:
A custom lead-generating website
Local Search Engine Optimization (SEO) services
Relevant content
Directory listings
Drip campaigns
Free offers and campaigns
A

social media

plan
Analytics that show results
When a financial advisor can combine these marketing strategies, their ability to generate leads grows exponentially.
Look at an inbound marketing campaign as a funnel. At the top, is the Internet. Investors have to find you these days to initiate contact. Once they've found you, the middle of the funnel is traffic. Visitors to your website need to find enough interesting and relevant content to keep them engaged and eventually interested in talking with you about your services. Near the bottom of the funnel are offers – promotions offered on your website that will grab contact information that a financial advisor can follow up with. Finally, there's the sales process, which converts leads into clients.