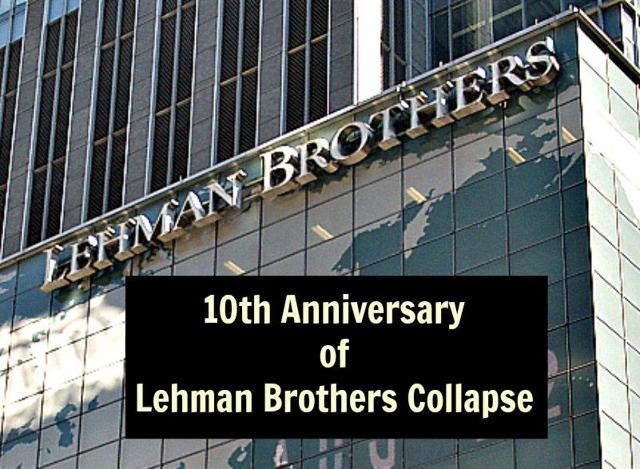 September 15th marks the 10th anniversary of the Lehman Brothers bankruptcy.
This is how the market and financial stocks closed on that day...
S&P 500 (SPY): -5%
Wells Fargo (WFC): -10%
JPMorgan (JPM): -10%
Goldman Sachs (GS): -12%
Morgan Stanley (MS): -14%
Citigroup (C): -15%
Bank of America (BAC): -21%
Lehman Brothers: -99.4%
One of the few stocks that closed higher on the day of the Lehman bankruptcy was Merrill Lynch ($17.06 from $17.05 the prior Friday). This on the announcement that Bank of America would purchase it for $50B in stock, an incredible 70% premium over its prior closing price.
On the day of the Lehman bankruptcy, AIG (AIG) stock closed down 61%. US Treasury Secretary back then, Hank Paulson, notably said there would be no more Wall Street bailouts. The very next day (9/16/2008), the Federal Reserve gave an $85B loan to AIG in exchange for a 79.9% stake in AIG.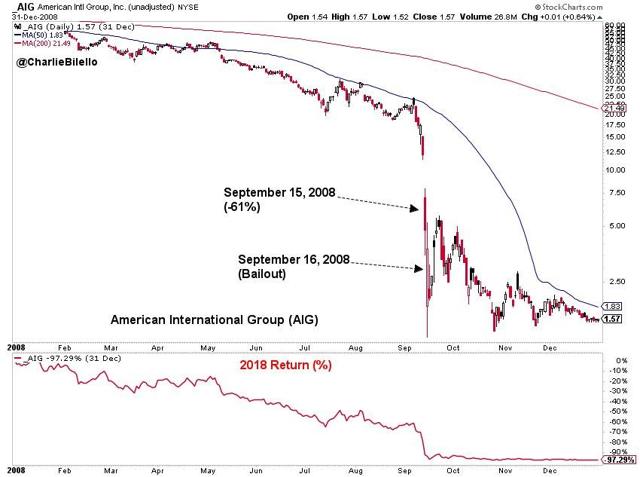 The bailout later grew to $182.3B, and enabled AIG to make substantial insurance payments (on CDS) to Goldman Sachs, without which the latter may have gone in the exact same path that Lehman went. Note that prior to his role as Treasury Secretary, Hank Paulson was chairman and CEO of Goldman Sachs. Just a coincidence?... I'll leave it as a rhetoric question.
Returns if you bought stocks at the close that day and held to today:
JPMorgan: +285%
S&P 500: +198%
Wells Fargo: +126%
Goldman Sachs: +93%
Morgan Stanley: +75%
Bank of America: +27%
Citigroup: -51%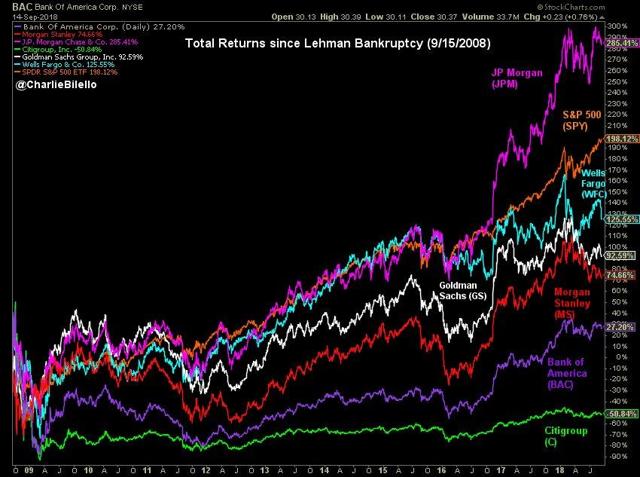 Tech stock returns since the Lehman bankruptcy 10 years ago today...
Netflix (NFLX): +8,978%
Nvidia (NVDA): +3,112%
Amazon (AMZN): +2,447%
Apple (AAPL): +1,160%
Salesforce (CRM): +1,050%
Adobe (ADBE): +621%
Microsoft (MSFT): +443%
Google (GOOGL): +443%
S&P 500 (SPY): +198%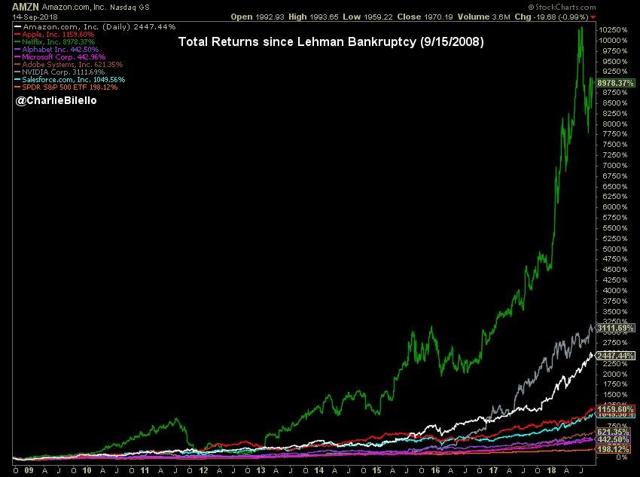 But who needs single stocks when one can buy such an ETF like the Nasdaq 100 ETF (QQQ) that delivers such a phenomenal return?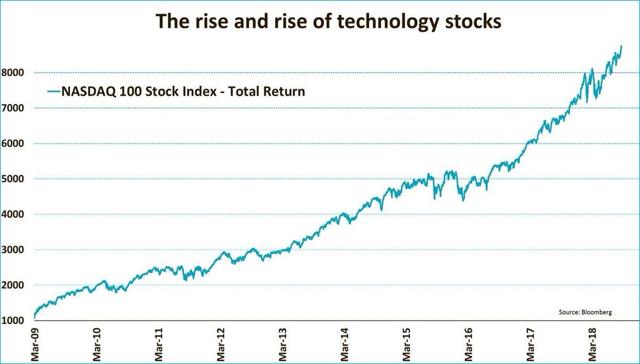 And this is what Treasury yields did on the day of the Lehman Bankruptcy...
1-Month: 1.37% --> 0.36%
3-Month: 1.49% --> 1.02%
1-Year: 2.02% --> 1.66%
2-Year: 2.23% --> 1.78%
5-Year: 2.97% --> 2.59%
10-Year: 3.74% --> 3.47%
30-Year: 4.32% --> 4.12%
Since the Lehman bankruptcy 10 years ago, US Stocks have outperformed the world substantially: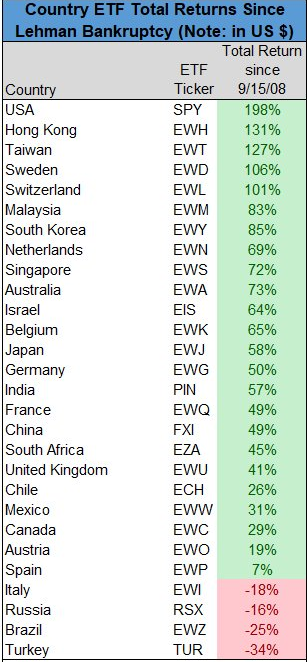 Only five markets have delivered triple-digit total returns: US, Hong Kong (EWH), Taiwan (EWT), Sweden (EWD) and Switzerland (EWL)
Other main markets/regions, Japan (EWJ), Germany (EWG), France (EWQ), China (FXI) and the UK (EWU) are way behind.
Italy (EWI), Russia (RSX), Brazil (EWZ) and Turkey (TUR) managed to deliver negative total returns during the past decade, with Spain (EWP) only marginally escaping joining this unfavourable list.
Perhaps not such a big surprise seeing Emerging Markets, Europe, Italy and Spain up in this list after all:
Still, there was (at least) one very smart person out there, who told the New York Times in October 2008 that:
The financial world is a mess, both in the United States and abroad. In the near term, unemployment will rise, business activity will falter and headlines will be scary. So ... I've been buying American stocks. - Warren Buffett, October 16th 2008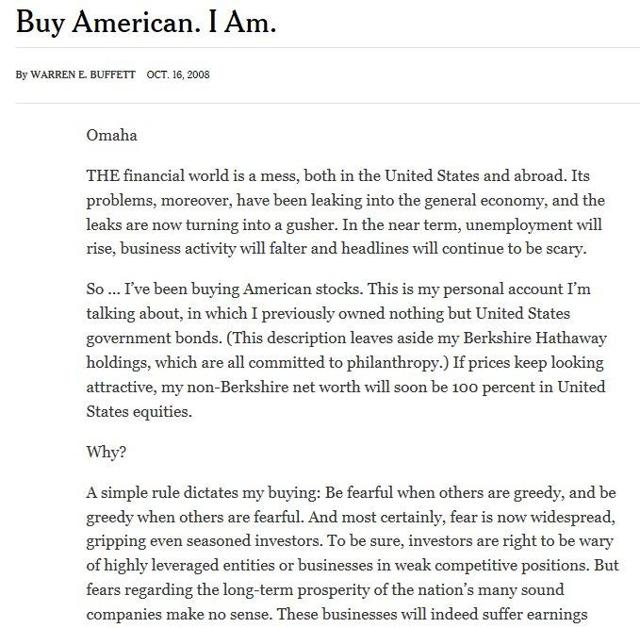 I'm not that smart and the times are different but I certainly say: Keep buying/holding US stocks!
All in all, this is not the time to be too brave or too aggressive.
Inflation in both EM and DM probably won't get much closer than this if we stay out of a recession. A big IF!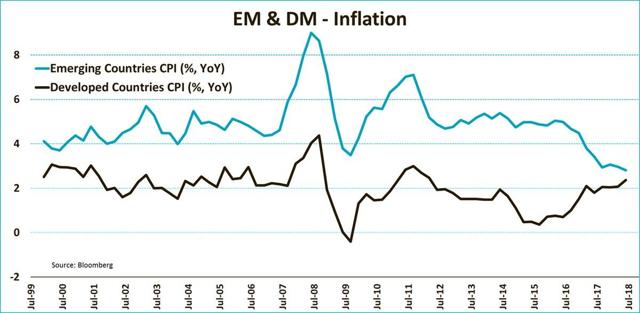 The debt maturity wall in Italy.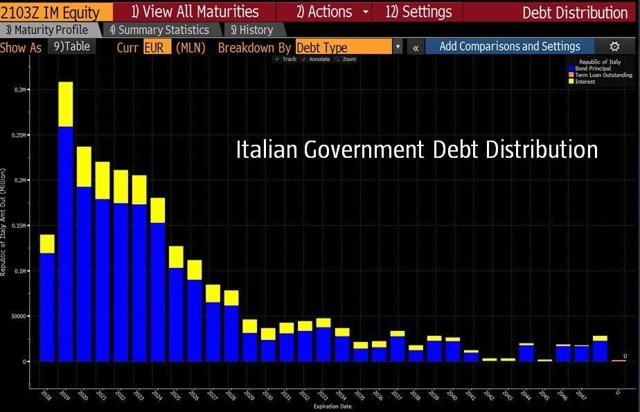 Italy isn't alone in here. As a matter of fact, corporations worldwide are facing a debt wall too, with more than $4T (that's trillion) of junk bonds and leveraged loans maturing over the next decade, globally.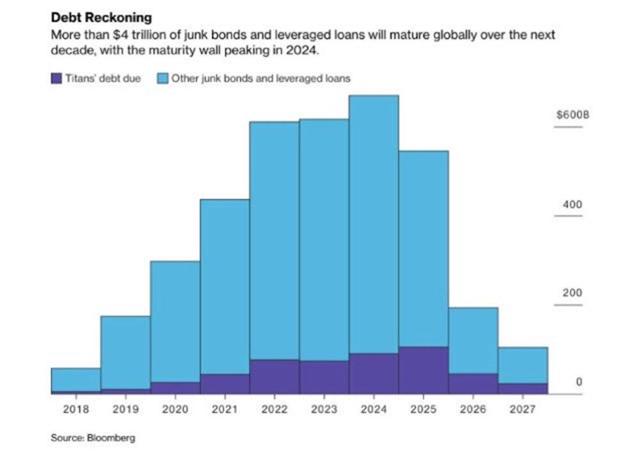 Debt is the world's more severe disease!
Meanwhile, the Trump administration is said to intensify the trade-war with China by imposing tariffs on another $200B worth of Chinese imports. As a reminder, China only imports $160B from the US, i.e. China can't technically retaliate to such a magnitude of new tariffs.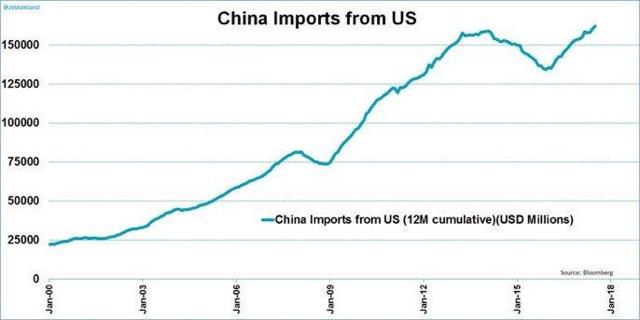 As a result, the Chinese stock markets fell to a new YTD low. As a matter of fact, the Shanghai Composite tumbled to the lowest level since 2014!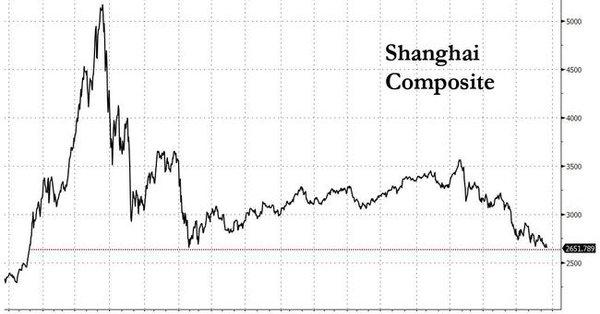 The main problem is that the debt is out of control at the worst timing, when the US (already) and Europe (possibly soon) are at a tightening mode.
Fed and unemployment: Plenty of room to hike more.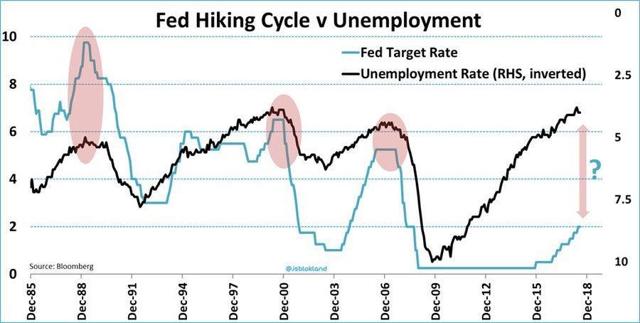 What have we learned?
Some say much, some say nothing.
I guess we all can agree with the following: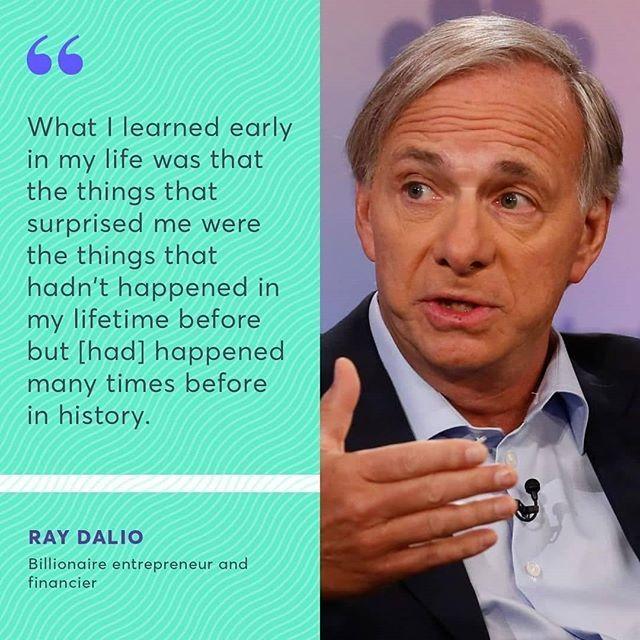 Hopefully, we won't see these pictures again anytime soon...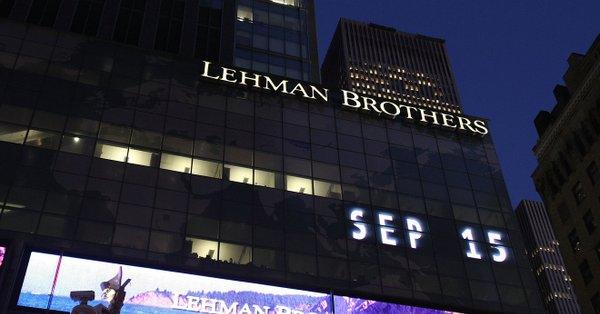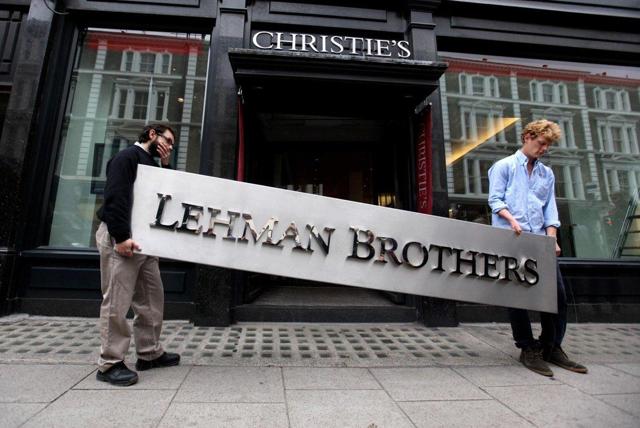 ... or, even better, never again!
After all, we're all Brothers in Arms (or, at least, markets)
Through these fields of destruction
Baptisms of fire
I've witnessed your suffering
As the battle raged higher
And though they did hurt me so bad
In the fear and alarm
You did not desert me
My brothers in arms
Author's note: Blog Posts notifications are only being sent to those who follow an author at real time. In order to receive notifications regarding both articles and blog posts that we publish regularly at real time, you must ensure that you're (not only) following us (but also doing so) at real time. In order to follow us at real time go to Author Email Alerts, where the list of all the authors you follow appear, and make sure that "get e-mail alerts" is ticked on!


The Wheel of FORTUNE's monthly review for July is now available (August soon...). Check it out while our free trial is still on!
TWoF is one of SA Marketplace's most comprehensive services. We view our service as a "supermarket of ideas" with an emphasis on risk management and risk-adjusted returns.
We cover all asset-classes: commons, preferreds, public debts, baby bonds, options, currencies and commodities.
With Trapping Value on-board, you're getting two leading authors for the price of one.
Before committing to the service on a long-term basis, take advantage of the free trial - allowing for a two-week, free of charge, first-hand experience.
Disclosure: I am/we are long BAC, C, JPM, MS, NVDA. I wrote this article myself, and it expresses my own opinions. I am not receiving compensation for it (other than from Seeking Alpha). I have no business relationship with any company whose stock is mentioned in this article.