The road to building wealth isn't set in stone. There is no black and white, or right and wrong. Individuals have different goals, circumstances, and means to achieve their personalized definition of financial independence, or "alpha". But the most important thing, is that you have a plan, and follow it. The following is my plan to build wealth over the long term. It includes my thought process, my step-by-step plan, my investing philosophy, and my personal holdings to date. I hope that by sharing, I can learn from others, and maybe give others some food for thought.
Step #1: Identify Your Destination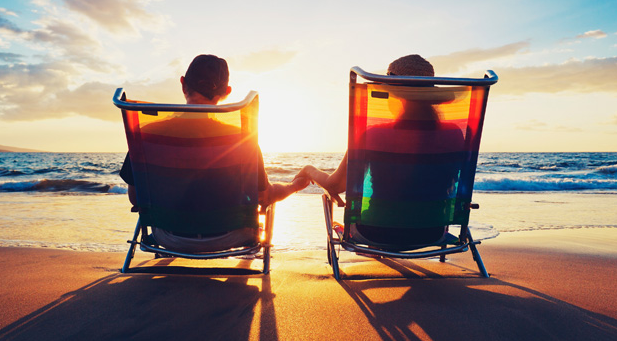 The above picture isn't actually me. However, think of where you want to be 5, 10, 30 years from now. Perhaps instead of a beach, the above picture is "you" in an expensive car, or a cabin in the woods. Maybe "you" just want the stress relief that comes with not living paycheck to paycheck. There is no wrong answer. You just need to identify the "why" behind your actions, and have a goal. It can even change over time. Having a goal is what drives the rest of your plan, and keeps you on track. The first step in gearing your mind for the journey ahead is the easiest. Simply, what do you want in life?
Step #2: Understand Your Starting Point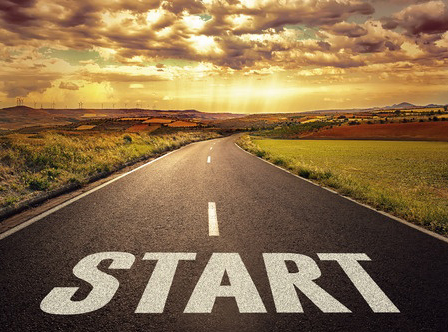 Once you have answered this question, we begin the process of building wealth with the first (formal) step in this plan. That is to understand our starting point. This is an exercise of financial self reflection. We are all individuals, and will have dozens of variables that make our own situations unique.
How much debt do you have? How old are you, and how long until your target retirement date? Do you have a spouse or children? Do you own a home? These are just a small sampling of the trivial questions that you must wade through to put a picture together of your situation. The truth is that life "comes at you fast", and it can be easy to lose track of your financial behavior in the blur. Take myself for example.
Seven years seems like a long time, but a lot can happen. I graduated university at 22, and am now 29. Between then and now I graduated with student loans, met my future wife (who also has student loans), moved into an apartment together, bought a house, got married, bought two new cars (because you need a reliable vehicle and only new vehicles are reliable), furnished said house, remodeled kitchen and bathroom in said house, and had two children. At my 29th birthday, I sat at about $250K in debt made up of credit cards, car loans, student loans, and a mortgage. Life comes at you fast. The crazy thing is that I felt like this was what I was supposed to do. They don't teach you this stuff in school, and it's instinct to provide a solid foundation for your family. Unfortunately this foundation is strictly material, and not a foundation at all - but a financial house of cards.
At 29 I decided that it was time to get my act together. While I feel that at age 29 the hole I face is enormous and that I am behind the 8-ball, the truth is that it's better late than never. The primary objective of this step in the process, is to identify and put a stop to the behaviors that have created your situation.
Step #3: Eliminate Debt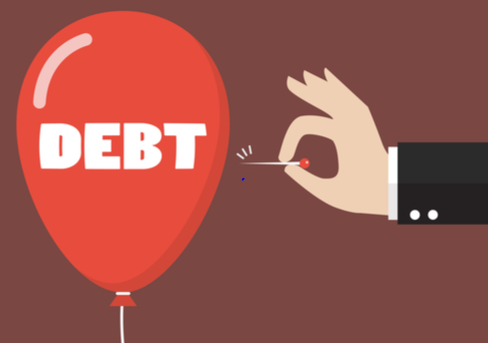 This step is my current status in the plan, and probably the first step where differing opinions will start to appear. Debt is a complicated issue. Some say that all debt should be eliminated, others say that there is such thing as "good debt". There is even debate about different methods of paying off debt, and which one is superior to the others. After years of seeing each paycheck dissipate into a pile of payments, I have taken firm positioning in the "all debt is evil" camp.
Sure some interest is tax deductible, and some people may choose to invest, and try to generate net positive returns against the interest rate of their debts. I have messed around with both avenues, and I have decided that I would be a much happier person if I had full discretion of my monthly household revenue. Similar to the companies we invest in, when our income every month is truly our own, we are operating at a high household margin and generating a volume of cash flow to do with what we please. Therefore, I have decided to put all of my financial resources towards eliminating all of my debt - as fast as possible.
Achieving this is a forked road. Some will argue for the "Snowball Method", made famous by financial celebrity Dave Ramsey. This method entails listing all of your debts from smallest balance to largest, and paying them off in that order - regardless of interest rate. Others favor the "Avalanche Method". In this case you list your debts from highest interest rate to lowest, and pay them off in that order. The Avalanche Method is mathematically smarter, but many people argue that the Snowball Method's tendency to award quick, small victories keeps people motivated with the process.
What is ultimately important is that you stick with it. I am currently breaking my debts down into classes, and prioritizing payments towards the largest monthly payment to free up cash flow. First I am paying off my consumer debt. This includes credit cards, auto loans, etc. Then I will focus on knocking out my student loans. Lastly, I will pay off my mortgage in full.
Step #4: Build Up A Savings Fund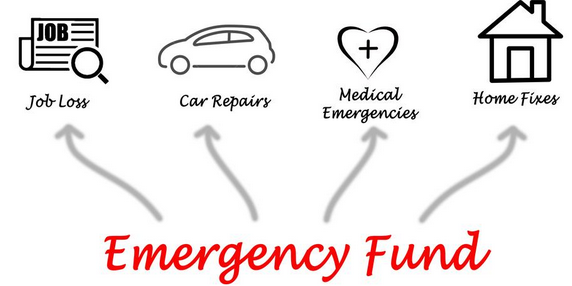 This step is pretty straightforward. Why would you go through all of that hard work to accomplish what the majority of the US population will never do in their life times (paying off all of your debts) - to fall right back into debt at the first sign of trouble? This step is all about your comfort level, but many financial advisers recommend between 3-12 months of living expenses. If you are debt free and need only worry about food and utilities every month, even $10,000 - $15,000 would probably be sufficient to start.
Step #5: Invest (Finally!)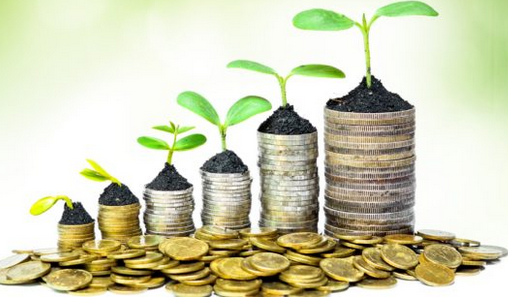 After what has felt like an eternity, we are finally to the fun part! They say it takes money to make money, and when you enter the investing phase with a rock solid financial foundation, you will reap that much more from your investments. Rather than throw some money into accounts here and there, at this point you will be able to put needle moving amounts of money into your endeavors.
Where to start? There are a handful of options when it comes to investment accounts, and they all carry various benefits. I will not get overly specific here about what priority or order you should fund accounts in, as that depends on your personal situation and preferences.
In general, I would fund tax advantaged retirement accounts first. This includes IRAs, ROTH IRAs, 401K, etc. Those up to age 50 can contribute $5,500 annually to your IRA accounts, and up to $18,500 annually for 401K. After this age threshold, you can contribute an additional $1,000 annually to IRA accounts, and another $6,000 annually to 401K. There are other retirement accounts in existence, but these are the basics. These limits are per individual account, so married couples can double all of this by having a set of accounts for each spouse and maxing them all out. Once you have hit this point, there are other options available. Parents can put money in a 529 plan (tax advantaged account for education) for their children's education. Maybe you want to keep investing, and simply open a taxable account. The possibilities are endless.
Step #6: Arrival

Once you have begun putting heavy funds into your investments, the wealth building process will happen faster than you anticipate. Better yet, you will have the financial resources to essentially do whatever you want in life.
My Portfolio
"I thought you were in step number three?" I am. When I left my first job out of college after about four years, I rolled my company provided 401K into a ROTH IRA. Because I am working on step three, I will no longer put money into this account until I have done the appropriate steps beforehand.
With that said, I do have a very modest portfolio (but enough to keep things fun). I currently own 12 individual stocks, with long term plans to expand on this list. As a contributor I often get asked "what do I own?" For those that have ever asked, I will show you below. I will outline my overall investing approach, as well as investment rationale behind each holding.
My Personal Goal: To build wealth over a long period of time using a portfolio of safe, but high performing dividend growth stocks.
My Personal Overall Philosophy: I strive to build positions in high quality, wide moat businesses. These companies typically have strong competitive advantages, are positioned in growth industries looking 10+ years out, and generate strong cash flow. I prioritize dividend growth, and don't get caught up on yield. I look for value when buying shares, but I would rather buy quality at a fair price than poor quality at a cheap valuation. I DRIP all dividends to compound returns. This is partially due to my overall capital not being high enough to warrant pooling my dividends together. I don't intend to sell or trade. The idea is to buy the right companies, and to hold forever.
Each holding ranges between $1,000 and $2,500, and is sorted from largest present value to smallest.
Note: All stocks in this portfolio are well covered here on Seeking Alpha. My investment rationale is very brief in order to keep this article from dragging on.
Johnson & Johnson (JNJ)
Cost Basis: $114.24
10 Year DGR: 7.4%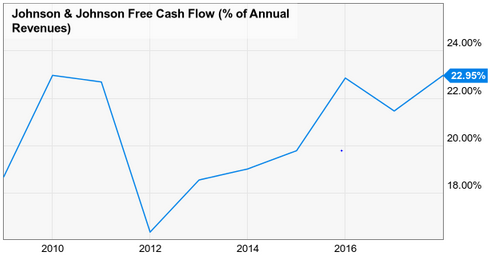 source: Ycharts
Rationale: Johnson & Johnson is one of the largest, and most powerful human healthcare companies on the planet. From Band-Aids to Tylenol, medical devices, to pharmaceutical products - Johnson & Johnson's healthcare presence touches just about every market and industry on the planet. The company produces extraordinary cash flow, and is one of the most consistent dividend growth stocks in existence.
Sherwin-Williams Co (SHW)
Cost Basis: $250.04
10 Year DGR: 10.4%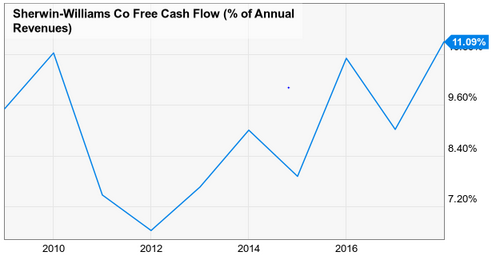 source: Ycharts
Rationale: Sherwin-Williams has a dominant market position in a very high margin industry. The company manufactures and sells paints, finishes, oils, and industrial coatings throughout the world. Coatings and paints will always need to be reapplied, giving the business endlessly repeatable opportunity. Its moat only got wider after the acquisition of a large competitor in Valspar.
Exxon Mobil Corp (XOM)
Cost Basis: $82.38
10 Year DGR: 8.4%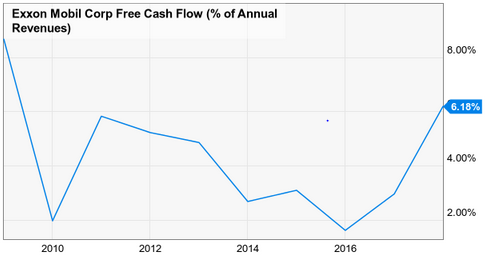 source: Ycharts
Rationale: Despite the bearishness on oil since 2016, Exxon Mobil still remains a titan in the energy industry. I am not usually a fan of basic commodities, but Exxon Mobil's massive size and the resources it possesses - I felt the need to make an exception. While the global energy landscape will be very different 50 years from now, I have confidence that Exxon Mobil will be a part of that future, and produce plenty of profits along the way.
Visa Inc (V)
Cost Basis: $78.90
5 Year DGR: 22.8%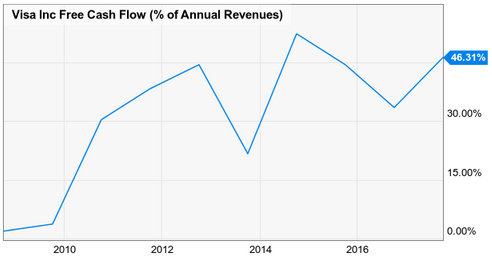 source: Ycharts
Rationale: Visa is the market share leader in what is essentially a duopoly on the payment technology industry. Playing the role of "toll booth" in the flow of payments, Visa operates at an extremely high margin model, and plays in a world that is only moving further away from cash payments. The growth runway of Visa is mouth watering.
Apple Inc (AAPL)
Cost Basis: $163.91
5 Year DGR: 26.6%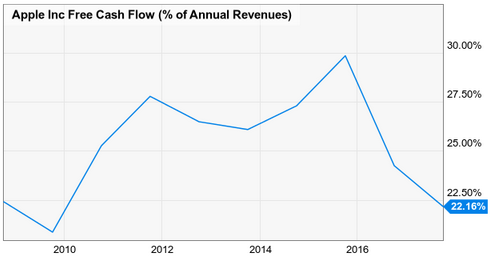 source: Ycharts
Rationale: As a pioneer of today's smart phone industry, Apple has built up its brand into a staggering force. The company has significant market share, and the brand appeal allows for the company to charge premiums for its products and services. The company has a growing services business that is now generating billions of high margin revenues in addition to its hardware business (which is still robust).
Abbott Laboratories (ABT)
Cost Basis: $40.35
10 Year DGR: 5.7%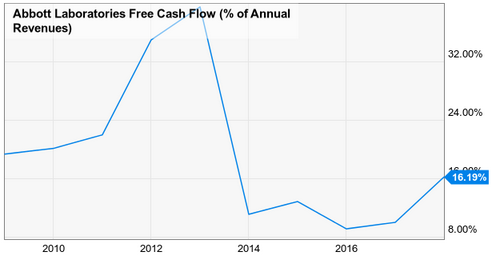 source: Ycharts
Rationale: A similar thought process to that of my Johnson & Johnson investment. Abbott Labs is a well run, highly profitable, cash flow producing healthcare products conglomerate. The business has re-positioned itself (since spinning off its pharmaceutical business) into growth markets. Between these two holdings, I have diverse, high quality exposure to the healthcare market (one that is only going to grow moving forward).
Nike Inc (NKE)
Cost Basis: $51.93
10 Year DGR: 13.9%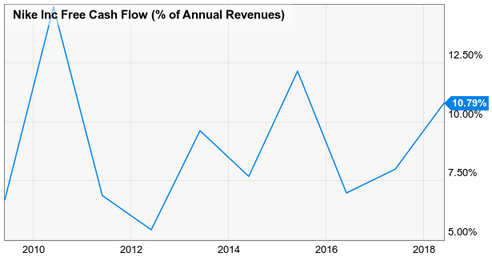 source: Ycharts
Rationale: Nike is my only current retail holding. In Nike, I am investing in the brand. The Nike brand is a best of breed in the sports apparel market, and its robust portfolio of leading endorsements allows for it to charge premiums for its sneakers. As a result, the company generates juicy cash flows, and is still growing. The company has been able to navigate a tricky retail environment in recent years by reinventing its approach to consumers.
Diageo (DEO)
Cost Basis: $108.55
10 Year DGR: 2.00%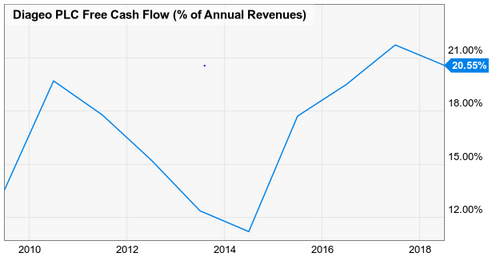 source: Ycharts
Rationale: Diageo is a British company that owns a handful of the world's leading spirits. Alcohol has historically been a lucrative industry, so why not own arguably the world's most dominant spirits company? Diageo doesn't have the same consistency to its dividend that American stocks do (in part due to FX rates), but the company is a steady grower in an industry that has stood the test of time over centuries.
Realty Income Corp (O)
Cost Basis: $55.43
10 Year DGR: 4.4%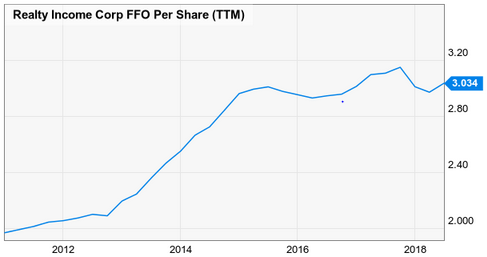 source: Ycharts
Rationale: Realty Income is my exposure to real estate. The company leases commercial properties to a wide range of tenants. The company is known for paying a monthly dividend, and has used strong financial discipline to grow through acquisitions. As a REIT, the company deploys the vast majority of its profits to shareholders as dividends. This makes Realty Income a great example of how much a DRIP program can boost annual returns.
Walt Disney Co (DIS)
Cost Basis: $92.48
10 Year DGR: 17.7%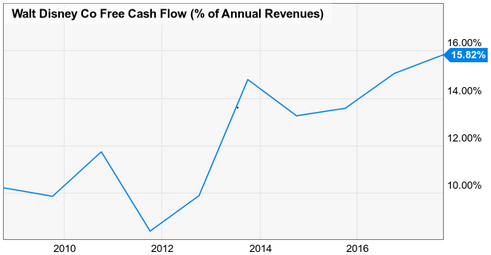 source: Ycharts
Rationale: Walt Disney is the leading media content company in the world. The company owns television networks, film studios, amusement parks, and decades of intellectual property. The company will further boost its portfolio by acquiring various assets previously owned by Fox. The company is also jumping into next generation entertainment by launching streaming services.
J.M. Smucker Company (SJM)
Cost Basis: $123.09
10 Year DGR: 10.0%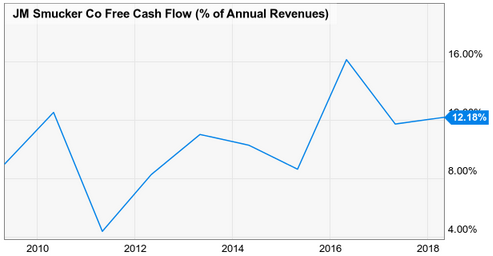 source: Ycharts
Rationale: J.M. Smucker is home to various iconic grocery store brands, and is also a major player in the pet foods business as owner of Big Heart Pet Brands. The company generates strong cash flows, and will be able to operate in recessionary environments. The company is currently working through some near term headwinds and restructuring, but the company's track record points to a bright future.
Philip Morris International (PM)
Cost Basis: $89.84
5 Year DGR: 5.8%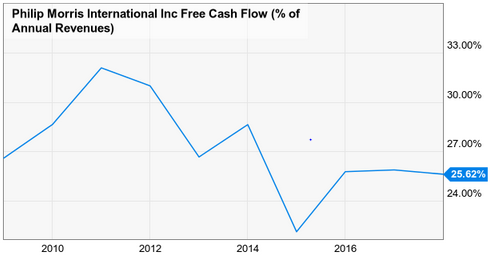 source: Ycharts
Rationale: Philip Morris sells tobacco products in non-US markets across the world. Its primary brand is blue chipper Marlboro. Tobacco has long been a lucrative industry, famously quipped by Warren Buffett as being extremely addictive, and selling for dollars, while costing cents to produce. While smoking rates are declining, Philip Morris is looking forward with its ongoing development and push of IQOS, as reduced risk tobacco product.
Conclusions
We covered a lot here, so I want to pull this together full circle. Finding financial Alpha, really isn't as complicated as it is intimidating. When you sit down and think through a plan, that intimidation tends to fade away. Remember to define your version of financial Alpha, and to reflect on the actions that are keeping you from achieving it. From there it's a matter freeing yourself from debt, and investing in quality companies (that fit your criteria) over long periods of time (myself being biased towards companies that pay growing dividends).
The important point to drive home is that there is no set formula. Everyone is different, and can achieve their Alpha in different ways, as long as you nail the fundamentals. Perhaps that is what makes finance so darn interesting. I hope that my version of this plan helps you find financial alpha.
Please click the "Like" button if you found this insight useful. You can receive updated content by hitting the orange "Follow" button.
Author Disclaimer: Wealth Insights is an investor and investment author. His content is not geared to anyone's specific investment goals, time horizons, or risk tolerance. Content is for illustrative purposes only and is not intended to displace advice from a fee-based financial adviser. Accuracy of data is not guaranteed.
Disclosure: I am/we are long AAPL, ABT, DEO, DIS, JNJ, NKE, O, PM, SHW, SJM, V, XOM. I wrote this article myself, and it expresses my own opinions. I am not receiving compensation for it (other than from Seeking Alpha). I have no business relationship with any company whose stock is mentioned in this article.