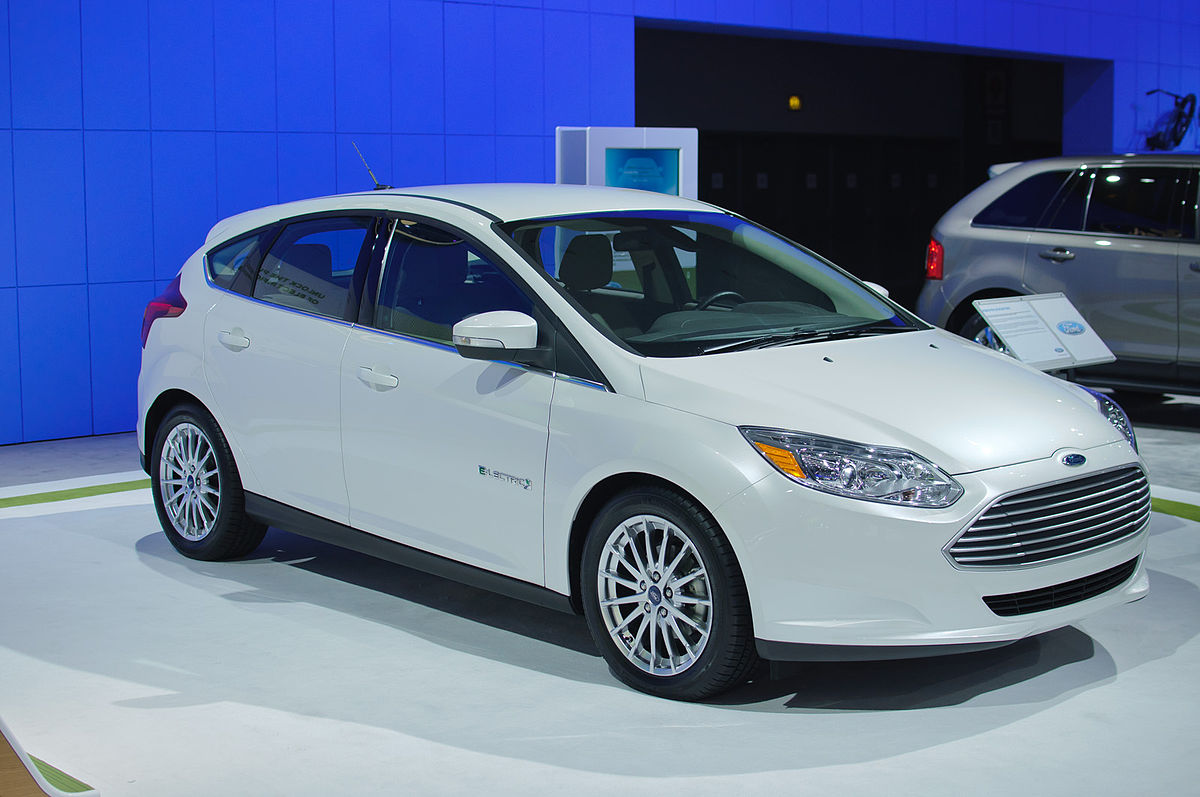 Tesla (TSLA) is one of my least favorite stocks along with the likes of Amazon (AMZN), Netflix (NFLX), and GoPro (GPRO). I'm a big believer in Elon Musk and the vision of Tesla, but the current fundamentals and trajectory of the business are concerning. I share some similar thoughts to Romit Shah, an analyst at Nomura, who recently downgraded the stock and sent out a note titled "No Longer Investable" (I cover his note more below).
Ford (F), on the other hand, has begun to get serious on electric technology, which is bad news for the likes of Tesla and other automakers. As I'll discuss below, that's just one of many reasons I consider Ford as the superior stock to invest in. Ford also has superior operating performance, cash flow, a cheaper valuation, and Wall Street expects more upside.
Operating Performance - Winner: Ford
Tesla grew revenue by 68% during 2017 and has seen 35% growth year-to-date in 2018. However, all other operating metrics remain in the red and have actually gotten worse. As you can see in the table below, sales have basically doubled since 2016, but operating margin and profit margin have almost gotten twice as bad. Tesla's outlook for the 2nd half of this year is much better (i.e. more cars produced and profitable operations), but I'm pretty skeptical until I see it actually happen given Elon Musk has a habit of over-promising and under-delivering.
Ford is on track for its best year for sales in a decade, but it's not all good news for them either. Ford missed Wall Street estimates in its last earnings release and also lowered full-year adjusted earnings guidance to $1.30-$1.50, from $1.45-$1.70. This was a result of weak international demand and rising commodity costs (half of which is blamed on new tariffs from the ongoing trade war).


Free Cash Flow - Winner: Ford
In terms of free cash flow, Tesla is leaking serious oil and this is where all of the company's problems are exposed. Tesla burned $4.1 billion last year and is on pace to burn a similar amount this year. Free cash flow is also where I'm most skeptical of Tesla's statements of reaching 'profitability' by the end of this year. GAAP profitability can often be pretty meaningless for capital-intensive companies like Tesla. Positive free cash flow is a much better barometer for financial health and it looks like Tesla is a long way from achieving that.
Ford has produced excellent free cash flow over the last couple of years, which helps support a large dividend, share repurchases, and has improved its balance sheet. I've included Ford's payout ratio in the table below, which has been excellent, especially given a dividend yield that's more than 6%.


Balance Sheet - Winner: Ford
Yikes, shield your eyes if you're a Tesla bull. Tesla's balance sheet is where its unprofitable operations and cash burn has really culminated into a massive problem, which you can see by the debt level and current ratio. One thing I've fundamentally disagreed with for a long time is that Tesla decided to fund its Model 3 production and other innovation projects with debt. In my opinion, Tesla has had an absolutely golden opportunity to raise equity capital in the secondary markets the last few years.
Sure, it would be dilutive to Elon Musk and existing shareholders, but if you believe the stock is overvalued, this is a great way to raise inexpensive capital. Not doing this looks like a mistake now more than ever, especially since Elon Musk is being scrutinized for his management capability. Another ominous sign is Tesla's bonds, which have been crashing. For example, its 2025 5.3% bonds are now under $0.84 on the dollar (yield of 8.4%).
Ford's balance sheet is in good shape. Automotive debt has been stable since 2013 and its pension liability has been worked down (not shown in table below). Ford is now in much better shape to handle the next recession compared to 2008.


Note 1 - Ford has debt that's associated with its automotive business and its financing business. Automotive debt is where there is risk, so it's good to see this managed appropriately over time. It's actually positive to see Ford's financing debt increase (not included in table above), since that means Ford is providing more loans to customers.
Valuation - Winner: Ford
My biggest issue with Tesla is how far it's away from realizing its valuation (I have the same problem with Amazon (NASDAQ:AMZN)). Tesla is valued today on what it might achieve 5 or 6 years from now, which is a risky proposition, and that's probably if everything goes perfectly.
I just don't see there being enough upside in Tesla's stock to assume that kind of risk. Let me put it this way. Tesla's enterprise value is approximately $58 billion. For it to have an EV/FCF ratio of 25x, that means the company would need to produce approximately $2.3 billion in free cash flow annually. The question is when that is going to happen and I believe it's a long way off.

Market Cap, Forward P/E, Price/Sales, PEG, and Yield provided by Yahoo Finance.
Ford continues to trade at a rock-bottom discount. With a forward P/E of 6.8x, Ford trades 18% below its 5-year average of 8.3x. Ford's Price/Sales ratio of 0.24x is also 40% below its 5-year average of 0.4x (5-year averages from Reuters). While Ford does face plenty of risk, these steep discounts help insulate downside potential. It's always interesting to me to compare two companies like Ford and Tesla who operate in the same industry but investor sentiment and valuation drivers couldn't be more different. For one company, the valuation says the stars are going to align, and for the other company, everything is expected to fall apart.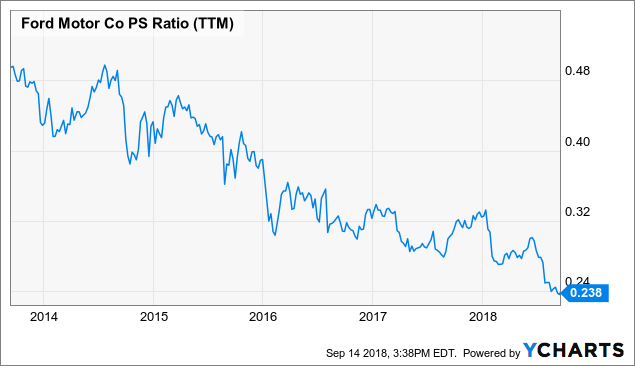 Wall Street's Opinion - Winner: Ford
Wall Street is considerably more bullish on Ford than Tesla given more upside potential from average price targets. According to MarketWatch, the average target price for Tesla is $303.47, which represents 3% upside based on the current share price of $295.20. The average target price for Ford is $11.49, which represents 22% upside based on the current share price of $9.45.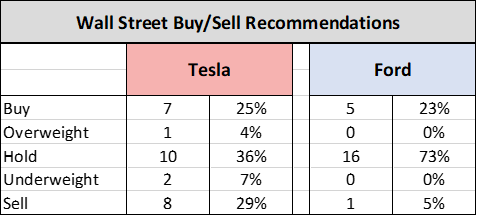 Tesla also has far more analysts that consider it as a 'Sell' which is notable in an ongoing bull market. Of most concern is Romit Shah's recent price cut and note to shareholders, which cited "erratic behavior of CEO Elon Musk." This included the increasing number of Musk tweets per day, his cave diver accusations, outbursts on earnings calls, his taunts of short sellers, and his appearance on Joe Rogan's podcast.
Electric Car Technology - Winner: Tesla
Tesla still has the best EV technology and wins this hands down against Ford, but its prices are also rather high. Other companies are definitely beginning to close the gap, most notably General Motors (GM) with its Chevy Bolt and a range of 238 miles for less than $40,000. According to U.S. News & World Report, here are the 10 cars with the longest all-electric ranges:
Tesla Model S - 335 - (94,000)
Tesla Model 3 - 310 miles (49,000)
Tesla Model X - 295 miles ($96,000)
Chevrolet Bolt - 238 miles ($36,620)
Nissan Leaf - 151 miles ($29,990)
Volkswagen e-Golf - 125 miles ($30,495)
Hyundai Ioniq - 124 miles ($29,500)
Ford Focus Electric - 115 ($29,120)
BMW i3 - 114 miles ($44,450)
Kia Soul EV - 111 miles ($33,950)
Ford has been a bit of a laggard, but that is changing. Earlier this year at the Detroit Auto Show, Ford unveiled plans to significantly increase its planned investments in electric vehicles to $11 billion by 2022 and have 40 hybrid and fully electric vehicles.
Conclusion
In my opinion, Ford is the much better stock to buy for the following reasons:
Despite fears of 'peak car', Ford's sales continue to push higher as a result of strong SUV and truck sales.
Large amounts of capital will continue being returned to shareholders. Ford's 6.4% dividend yield is well supported with free cash flow and will continue to grow.
Ford is much more capable to handle the next recession given a strong balance sheet including ample cash reserves and a manageable pension liability.
Ford's valuation puts it as one of the cheapest on the market in terms of Forward P/E. Additionally, Ford trades cheap relative to its historical Price/Sales ratio. This potentially prices in some of the risks that Ford faces.
Wall Street expects 22% upside potential.
Tesla on the other hand really appears to be in a difficult spot right now. As sales have grown, so has profit loss and cash burn, which has led to spiraling debt problems, credit downgrades, and collapsing bond prices. Tesla's lofty valuation assumes that it's a viable business, but Tesla has yet to actually demonstrate this. All of the actual financials tell a completely different story. Until that changes, there will just be too much risk for me to believe it's worthy of an investment.
Disclosure: I/we have no positions in any stocks mentioned, and no plans to initiate any positions within the next 72 hours.
I wrote this article myself, and it expresses my own opinions. I am not receiving compensation for it (other than from Seeking Alpha). I have no business relationship with any company whose stock is mentioned in this article.