The world is bracing for the second stage of U.S. sanctions to go into effect November 4th, targeting Iran's energy sector, petroleum-based transactions and transactions with Iran's national bank. The Trump Administration's stated goal is to shut down all of Iran's oil exports.
That will not happen, according to an Iranian minister. Moayyed Hosseini Sadr, an adviser to Oil Minister Bijan Zanganeh, who was quoted by Sputnik as saying:
Considering the high demand and low supply in the market, America's sanctions cannot drop Iran's oil sales to zero… Other oil producers cannot replace Iran's oil."
Iran has discounted its oil to Asia to the lowest level v. Saudi Arabian oil in fourteen years, according to other reporting. "China doesn't pay attention to the US sanctions on Iran," said Andrey Yu, head of the international office of the China Petroleum and Chemical Industry Federation (CPCIF).
It is a routine between Iran and China and has nothing to do with the US. Oil, gas and trade shouldn't be influenced by the US anymore," he said.
It is important to note that China imported Iranian crude oil even under U.N. sanctions. And China may increase its purchases, according to a previous report.
On September 17th, President Trump stated that he would impose a 10% tariff on about $200 billion of Chinese imports, and that will increase to 25% January 1st. He also threatened tariffs on an additional $267 billion of imports if the Chinese retaliated. Give the current trade war between China and the U.S., I would not expect Chinese cooperation to resist Iranian oil at "Fire Sale" prices.
In addition to the strong possibility of China blunting the impact of U.S. sanctions, the market may be in store for two other potential surprises. Analysts only seem to see upside oil price potential and risks, ignoring the downside price risks that exist.
Venezuelan "Surprise"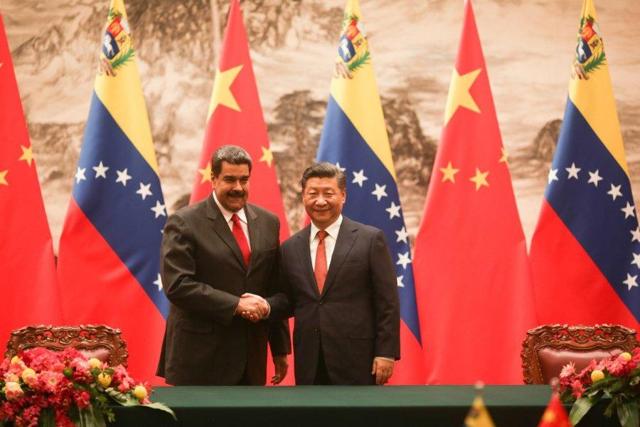 Source: (@PresidencialVen / Twitter)
Venezuela's production has been plummeting and the market generally expects further erosion in the months ahead, based on many reports I have read. But Chinese Foreign Ministry spokesperson Geng Shuang is quoted that "his nation is looking to help Venezuela achieve economic stability….The internal situation is improving and the government of Venezuela is actively promoting economic and financial reforms."
China has approved a new $5 billion credit line for Venezuela which will be used to boost Venezuela's oil industry.
The new funding will provide some much-needed breathing room for the Maduro government and is due to be channelled into numerous mixed firms in the Orinoco Belt with the aim of opening or upgrading 300 oil wells specifically in the 500 sq km Ayacucho Block 6 section of the Belt containing 31.2 billion barrels of heavy crude."
PDVSA's oil output has fallen so sharply it is not a stretch of the imagination to think that the drop can be halted and possibly reversed some over the next six months with the new funding.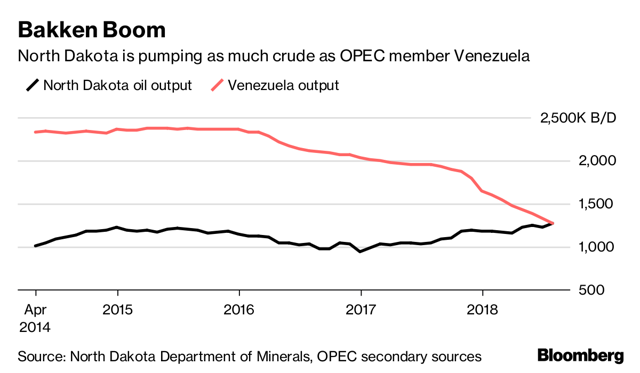 Saudi "Surprise"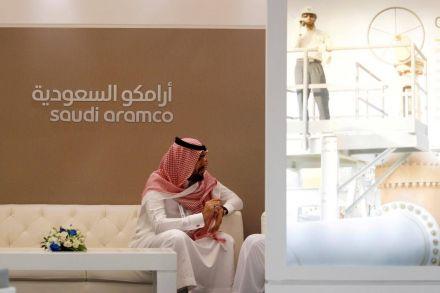 PHOTO: REUTERS
Various oil analysts told Reuters that they believe that Saudi Arabia's production could not exceed 11 million barrels per day. But KSA's export—not production-- capacity is currently estimated to be 11.5 million barrels a day. And next year that figure could rise to 15 million if the Muajjiz terminal is brought online. Therefore, the Saudis could increase exports by 2 million for a period by dipping in its storage even if production is constrained at 11 million.
Last week, Saudi Energy Minister Khalid al-Falih met with U.S. Department of Energy Secretary Rick Perry. The Trump Administration will not be caught flat-footed going into the November mid-term elections.
Conclusions
The market is expecting Iranian exports to take a big hit, for Venezuela's output to continue to erode, and for Saudi output to be constrained at 11 million barrels per day. There may be some surprises coming for one or more of these expectations.
Russian Energy Minister Alexander Novak said that the current price range of $70 to $80 per barrel is temporary and due to the sanctions. He expects the long-term price to be around $50/b. A combination of the surprises above could bring the price back down to that level, removing the sanctions risk premium, as a result of oil bulls stampeding to exit the trade.
Permabulls will simply suffer the losses, hoping to recover some day.
Check out my Marketplace service, Boslego Risk Services, for more insights on oil and its future direction, including a model oil portfolio and the following features:
Weekly EIA supply/demand statistics.
Weekly CFTC Commitments of Traders reports and interpretation of sentiment.
Weekly drilling count data deeper than national levels.
Analysis and implications of OPEC data, press releases and statements.
Analysis of key weather events.
Real-time discussions with author and members in chat room.
We focus on risks and what could go wrong, so we can prepare for opportunities.
Disclosure: I/we have no positions in any stocks mentioned, and no plans to initiate any positions within the next 72 hours.
I wrote this article myself, and it expresses my own opinions. I am not receiving compensation for it (other than from Seeking Alpha). I have no business relationship with any company whose stock is mentioned in this article.