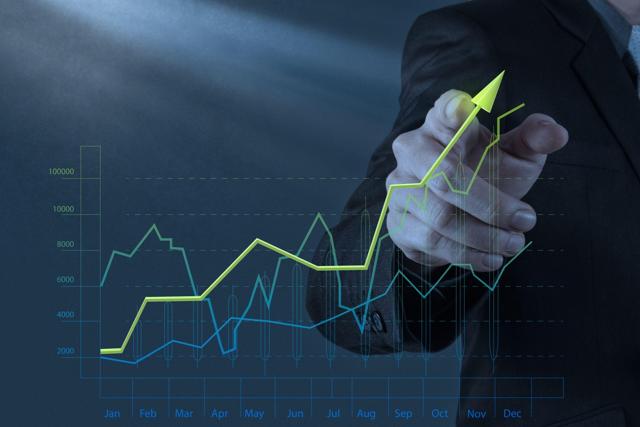 Background
The long-term-focused long-only investment strategy for my global portfolio is no different from the one for my US-centric portfolio, except that it takes taxation into consideration, therefore, leading to the following implications:
The portfolio is more biased towards non-dividend-paying stocks, giving less weight to relatively maturer companies.
All foreign stocks that would not benefit from being held in a non-taxable retirement account in terms of dividend withholding taxes may need to be allocated to this taxable account.
For the example to illustrate 2 above, stocks listed in the UK and Hong Kong are normally exempted from dividend taxes. As a result, it gives no tax benefit for them to stay in a non-taxable account.
Here is the performance of this portfolio for the past three months - from 6/1/2018 till 8/31/2018, my taxable global portfolio generated a return of 10.7% (after all withholding taxes, fees, and trading costs) while the S&P 500 was up 7.3% (with dividends reinvested).

Source: SigFig
Even tagged as "global," the portfolio consists of only 18% of the total positions in foreign stocks, which reflected my difficulties in finding high-quality stocks overseas. Within the remaining 82% of the positions, which are US stocks, below is the breakdown in terms of sectors.

Source: Personal Capital
At first glance, the portfolio seems to be overweighting financials (around 20% of total holdings), but be aware that Personal Capital considers Berkshire Hathaway (BRK.B), my largest holding, as a financial stock. Actually, I am having little exposure to the financial sector with only one small-size holding - Aflac (AFL). The largest exposure in this portfolio is technology (please note Nasdaq was up 8.97% during the period). As always, I do not hold any equity position in materials, energy, or utilities.
Like the last article, I am trying to analyze the leaders and laggers, respectively, from the long-term quality investing perspective and with less focus on the short-term events, such as analyst upgrades/downgrades. Some holdings here do overlap with the ones in my previous non-taxable portfolio, and I would forgo the details of those stocks.
Leaders
As you will see below, many technologies, healthcare, and consumer products/services names worked out pretty well during the period.
Alphabet Inc. Class C (GOOG)
Performance (June-August 2018, excluding dividends): 12.28%.

Source: WSJ
Alphabet Inc. is the world's second-largest internet company by revenue and also dominates the online search market through its google.com.
For the latest quarter, the company achieved double-digit growths YoY in both revenue (25.56%) and operating income (14.71%) while maintaining a strong balance (4.15x current ratio with abundant cash reserve and tiny debt load). The margins (e.g., gross margin, operating margin, FCF margin), however, did fall during the TTM. While I am closely watching future development of the business, I do believe Google has a great chance of improving the margins leveraging its wide moat.
Swedish Match (OTCPK:SWMAY)
Performance (June-August 2018, excluding dividends): 14.33%.

Source: WSJ
I first covered Swedish Match in this previous article. With the vision of "a world without cigarettes" (which I personally like a lot), Swedish Match is the market leader in snus in Sweden and Norway and chewing tobacco in the US.
The business has been generating great returns on assets consistently (over 10% every year for the past 10 years and improved to over 25% during the TTM). For the recent quarter, Swedish Match experienced a negative growth (-20.86%) in sales YoY but a double-digit increase (15.99%) in operating income. The company was also able to generate more than 17 cents on every dollar of revenue for the past 12 months but needed only less than 3 cents of CapEx to sustain its operations.
Intuitive Surgical (ISRG)
Performance (June-August 2018, excluding dividends): 21.83%.

Source: WSJ
ISRG is the biggest winner for the period, beating AAPL (21.8%) and ROST (21.4%) by small margins. Intuitive Surgical develops, manufactures, and markets robotic products designed to improve clinical outcomes of patients through minimally invasive surgery, most notably with the da Vinci Surgical System.
The company's fundamental performance has been mixed for the past 12 months, with gross margin and asset turnover going up but FCF and operating margins heading down. Intuitive Surgical has a very clean balance sheet with no debt and plenty of cash (5.98x current ratio). The business also generated double-digit revenue growth and high-single-digit operating income growth YoY over the recent quarter.
It is worth noting that the stock is richly traded at 84x P/E and 56x P/CF, significantly overvalued compared to its historical and industry-average price multiples. As a long-term investor looking for rare high-quality stocks like ISRG which has the track record of double-digit returns on invested capital, equity, and assets for more than a decade, I will be certainly holding the stock tight in my portfolio but may want to look for a much more favorable entry point to accumulate more shares.
Infosys (INFY)
Performance (June-August 2018, excluding dividends): 14.18%.

Source: WSJ
Infosys is a multinational corporation that provides business consulting, information technology and outsourcing services and also the second-largest Indian IT company. Being the company earning consistently superior returns on capital for more than a decade (i.e., ROE over 20%, ROIC over 15%, ROA over 10%), INFY is one of the highest-quality Indian stocks I can ever find.
For the recent quarter, the company has achieved high-single-digits YoY growth in revenue and EPS. Like many emerging markets and/or tech stocks, Infosys has a healthy balance sheet, with 3.55x current ratio and no debt. The situation of the margins here is a bit mixed as the FCF margin improved but gross and operating margins deteriorated over the trailing 12 months compared to the previous year.
Taiwan Semiconductor (TSM)
Performance (June-August 2018, excluding dividends): 12.66%.

Source: WSJ
Taiwan Semiconductor is the world's largest dedicated independent (pure-play) semiconductor foundry. The business never brands or directly sells its own semiconductor products to the market and hence never competes with its own customers, unlike its competitors Samsung (OTC:SSNNF) (OTC:SSNLF) or Intel (INTC), which allows them to be "everybody's foundry."
For the last quarter, the company achieved high-single-digit growths in both revenue and EPS but a low-single-digit in operating income. The returns on capital remained stable over the past year, and the financial fundamentals are solid with 2.07x current ratio and 0.06x debt/equity.
PepsiCo (PEP)
Performance (June-August 2018, excluding dividends): 11.73%.

Source: WSJ.
This is a tiny position in my portfolio. PepsiCo is one of the largest multinational manufacturers, marketers, and distributors in grain-based snack foods, beverages, and other products.
Although stock beat S&P 500 and led my portfolio performance during the period, the company's gross margin and FCF margin have deteriorated during the past 12 months. For the latest quarter, the sales and operating income have grown YoY at the modest pace (2.42% and 1.27% respectively). Therefore, PepsiCo is the stock on my close watch regarding its business performances.
Below is the list of other leaders (along with their performances) that were already covered in my last article:
Laggers
In addition to healthcare, technologies, and consumer products, the laggers for the period also include names in financials, conglomerate, telecommunication, and transportation.
Novo Nordisk (NVO)
Performance (June-August 2018, excluding dividends): 3.43%.

Source: WSJ
Novo Nordisk is a global healthcare company with 95 years of innovation and leadership in diabetes care. According to Statista, around 326.5 million people aged 20-64 years had diabetes in 2017, and it is projected that this number will increase up to 438 million by 2045.
The management has done a superior job in allocating capitals to generate high returns for its investors (e.g., 79% ROIC, 80% ROE), although, for the past quarter, the business experienced negative YoY growths in revenue and operating. Novo Nordisk has unparalleled margins (e.g., an over 80% gross margin, an over 40% operating margin, an over 30% FCF margin) with no debt on its balance sheet.
Regardless of the solid fundamentals, the share is traded at a fair price with low multiples compared to their historical average. Mr. Market appears to be concerned about the relatively low growths ahead, but I believe the moat through patents along with the tailwind in the promising anti-diabetes market would enable Novo Nordisk to continue generating excessive returns for its owners.
PT Telekomunikasi Indonesia (TLK)
Performance (June-August 2018, excluding dividends): -4.21%.

Source: WSJ
Telkom is a semi-privatized, majority state-owned company listed and traded publicly. The state-owned part could always be a concern especially when it comes to emerging markets, but TLK is one of highest-quality stocks in Indonesia (the fourth most populated country) and Southeast Asia (one of the fastest growing emerging markets regions), according to my factor-based stock ranking.
For the trailing 12 months, the FCF/gross/operating margins and return on invested capital have both deteriorated, raising a red flag. For the recent quarter, the company experienced negative YoY growths in revenue, operating income and EPS. While it is too soon to conclude a sell signal according to my ranking, I am certainly placing TLK on my close watch list.
Berkshire Hathaway Class B (BRK.B)
Performance (June-August 2018, excluding dividends): 8.98%.

Source: WSJ
If I have to pick only one stock for my portfolio to accumulate over time and hold forever, Berkshire Hathaway is probably the one. The company is a multinational conglomerate holding company controlling and investing in a diversified range of businesses. Actually, I have been thinking about benchmarking my portfolio performance to Berkshire stock, which tracks the long-term returns of the greatest "capital allocator," Warren Buffett. Honestly, even compared to the Oracle of Omaha, many small individual investors should have the ability to deliver superior performances as, unlike Berkshire Hathaway, we do not have the size problem of our investable funds.
For the period, BRK.B did outperform S&P 500, while lagging behind many of my other holdings.
NetEase (NTES)
Performance (June-August 2018, excluding dividends): -13.41%.

Source: WSJ
NetEase is a Chinese Internet technology company providing online services centered on content, community, communications, and commerce. The company was a key pioneer in the development of Internet services for China, and today, it is one of the largest Internet and video game companies in the world.
NTES was the biggest drag on my portfolio performance for the period due to fears over China's tightened regulation on gaming. In the meantime, the business fundamentals have been decent but trending down - margins and returns on capital all deteriorated. For the latest quarter, operating income grew negatively YoY, while revenue did increase at a double-digit rate.
Waters (WAT)
Performance (June-August 2018, excluding dividends): -1.63%.

Source: WSJ
Waters Corporation markets to the laboratory-dependent organization in these market areas: liquid chromatography, mass spectrometry, supercritical fluid chromatography, laboratory informatics, rheometry, and microcalorimetry. The stock is an indirect healthcare play.
The business had a decent quarter for the period, growing its revenue by 6.8% YoY and its operating income by 16.52% YoY. Waters maintains superior FCF margins (currently 22.52%) and gross margins (currently 59.2%). While the debt/equity exceeds my comfort zone of <0.5x, there is plenty of cash on the company's balance sheet with the current ratio over 6.5x.
Aflac (AFL)
Performance (June-August 2018, excluding dividends): -8.37%.

Source: WSJ
Aflac is the largest provider of supplemental insurance in the United States. It also has operations in Japan.
The company experienced a stable asset turnover but a deteriorated FCF margin during the trailing 12 months. The growth has been modest for the latest quarter - low-single-digit in revenue.
Aflac is a dividend champion with a robust streak of 36 consecutive dividend increases. The current payout ratio is below 20%, leaving rooms for more hikes.
Facebook (FB)
Performance (June-August 2018, excluding dividends): -8.37%.

Source: WSJ
The world's largest social network just had an unpleasant quarter. The quarterly earnings miss caused an 8.37% drop in the stock price during the period.
Nonetheless, the fundamentals at Facebook stay solid. Returns on capital, asset turnover, and net margin all improved the during trailing 12 months. Even with the disappointing quarterly result, the company is still growing at a full speed (i.e., 41.95% YoY increase in quarterly revenue, 33.22% YoY increase in quarterly operating income). The share is currently priced at 24.9 times earnings, 16.9 times cash flow, or 9.8 times revenue - more comfortable to own than ever before.
IBM Corp. (IBM)
Performance (June-August 2018, excluding dividends): 3.66%.

Source: WSJ
As one of the leading technology brands for computer hardware, middleware, and software, IBM provides hosting and consulting services in areas ranging from mainframe computers to nanotechnology. What is not so well-known is that the company also holds the record for most U.S. patents generated for 25 consecutive years. Inventions include the automated teller machine, the floppy disk, the relational database, the UPC barcode - just to name a few.
The stock is probably the most unloved one in my portfolio but is also the one I have been having a hard time getting rid of. This is mainly because of its consistently high returns on capital, high FCF margins and low CapEx needed, all of which have been putting the stock in the position of my stock quality ranking that is just not low enough to conclude a bearish long-term view.
The FCF margin and gross margin at the company deteriorated during the past 12 months, while the asset turnover improved. For the recent quarter, IBM delivered a double-digit growth YoY in operating income. Hence, the picture is mixed here. I will be keeping an eye on the future development of the business, as the quality of the stock is close to the brink of triggering selling signal in my view.
In addition to the above, below list the other laggers that were already covered in my last article:
Non-equity Holding
For this portfolio, I keep a tiny position in the Global X US Preferred ETF (PFFD) just to park some short-to-mid-term cash for lower returns (than equities) in exchange for lower volatilities. PFFD is the ETF with the lowest expense ratio in the category of preferred share. Other options include PFF, VRP, and PGX and may offer better liquidity and less tracking errors, neither of which, however, would be my focus as a long-term investor. PFFD is currently yielding 5.66% on an annual basis, according to Morningstar.
Summary
Again, I am really happy about the portfolio performance over the June-August period. 10.7% is not only a great number but also a number many people think would not be sustainable. This just intrigues me more to keep track of the portfolio performance.
Certainly, during this performance review, I found that some businesses I am owning in my portfolio experienced fundamental deterioration and put those stocks on my close watch list. At the moment, stock quality is probably the only factor to trigger my selling to re-allocate capitals to more wonderful businesses.
Disclosure: I am/we are long MOST OF THE STOCKS MENTIONED ABOVE.
I wrote this article myself, and it expresses my own opinions. I am not receiving compensation for it (other than from Seeking Alpha). I have no business relationship with any company whose stock is mentioned in this article.
Editor's Note: This article discusses one or more securities that do not trade on a major U.S. exchange. Please be aware of the risks associated with these stocks.