Background
As an owner of B&G Foods (BGS) equity for more than a decade, I thought I could no longer be surprised by the moves of the company's management. This was a company that continually bought neglected center of the store grocery brands - or orphan brands - from other companies. The brands typically had relatively steady sales, had been among the leaders in their category (although those categories were somewhat arbitrarily defined), had strong EBITDA multiples, had less than $100 million in sales, and would be accretive to adjusted EBITDA. And, typically, the sellers hadn't been updating the product or packaging.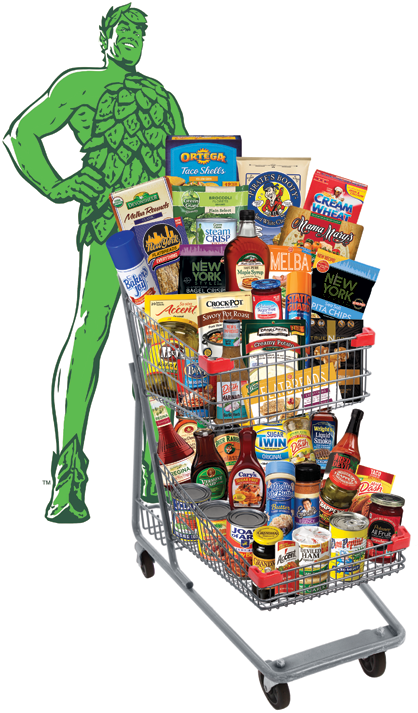 B&G also has had a very shareholder-friendly dividend policy that was tied to its growth through acquisition strategy. Management has stated that acquisitions should be able to turn approximately half of the expected adjusted EBITDA into free cash flow, and that half of that free cash flow should be returned to shareholders in the form of rising dividends.
Over time, the company began to diversify away from groceries, the center of the store, and until the last few years, the acquisition targets never generated more than $100 million in revenue. The $100 million of revenue was chosen because management believed that brands that were larger than that would attract too many bidders. Over time, the company began to deviate from many of its criteria.
When the company purchased a suite of six products from Unilever (NYSE:UL) in 2011, it included the company's first non-food products, Static Guard and Kleen Guard. B&G subsequently purchased its first refrigerated product and a series of four snack food acquisitions, including Pirate's - sectors not typically considered center of the store. In 2015, it purchased the Green Giant and LeSueur brands from General Mills (NYSE:GIS). This purchase not only marked B&G's entry into the frozen category but shattered the "sales of less than $100 million" rule. The group of canned and frozen products had revenues in excess of half a billion dollars.
The snack food purchases had decidedly mixed results. One of the purchases that tried to capitalize on the Greek yogurt craze, Rickland Orchards, was totally written off. Another, that had a high nut content, was nearly priced out of the market following a drought in California. A third, Old London and New York Style had a brief sales boost and has since faded. Pirate's was the lone above-average performer.
Pirate's Business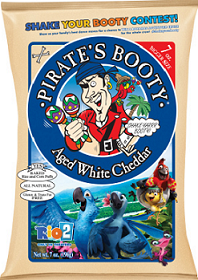 When the $195 million purchase of Pirate's was announced in the middle of 2013, investors were told the following:
Annual net sales are expected to be $80-90 million
Annual adjusted EBITDA is expected to be $18-20 million (after integration and achievement of full synergies are realized)
Growth had been "double digits the last few years"
Product suite uses co-packers (similar to much of B&G's current business model)
Acquisition also includes personnel and leased headquarters
Pirate's Booty brand represents 90% of sales
Mass merchants represent less than 10% of sales representing a significant opportunity
[Note that the annual adjusted EBITDA is $18-20 million. Using the midpoint of $19 million and assuming half of that turns into free cash and half of that free cash is allocated for a dividend increase, the acquisition would hypothetically fund $4.75 million of incremental dividend payments. Considering that there were 58 million shares outstanding in 2013 that would have funded an annual dividend increase of $0.08 per share. In fact, B&G raised the quarterly dividend twice in the second half of 2013, first from $0.29 to $0.32 and then to $0.33.]
After a slow start and part-year revenue of $32.5 million in fiscal 2013, Pirate's revenue grew to $82.6 million in 2014 (a 53-week year), dipped slightly to $81.7 million in 2015, followed by $84.9 million in 2016, and $90.1 million in 2017. YTD, the revenue was $46.2 million, up 10.3% from the 2017 figure of $41.9 million.
CEO Bob Cantwell had this to say about the success of Pirate's on the recent call:
Pirate's Booty also had a stellar quarter... We are very confident in our forecasts for Pirate's Booty for the remainder of the year and the long term upside for this brand. We think Pirate's Booty is truly a unique brand in the better-for-you snacking category, and given its growth profile and strong margin profile, we are convinced that Pirate's Booty is truly one of the most valuable snack brands in North America.
Still, despite the great marketing job by Cantwell and despite the brand finally moving towards the double-digit top-line percentage growth figures, I was amazed by the price that Hershey (HSY) agreed to pay.
The Sale
Think about this... B&G paid approximately 10 times EBITDA five years ago. It's unlikely that expected EBITDA margins are a higher percentage of the brand sales in 2018, and I would not be at all surprised if they were lower. I base this margin observation, in part, on the company's comments about shipping costs during the Q2 conference call:
As we have been discussing for some time now and as Bruce just mentioned, freight costs - which first began to escalate last fall - remain high. We have absorbed increases in freight costs of approximately $30 million over the past three quarters, the majority of which came during last year's fourth quarter and in this year's first quarter. Now our 2Q costs were also elevated, but as Bruce pointed out earlier, we are now beginning to lap the pace of these increases.
Beyond freight costs, the company was ill-prepared to efficiently manage the warehousing and distribution of a bulky snack food product, and eventually hired outside consultants and relocated distribution centers. But even if we ignore these negatives, $18-20 million of EBITDA on $80-90 million of revenue implied an expected EBITDA margin of ~22% at the time of purchase.
Now, let's assume the company maintains the 10.3% growth rate from the first half of the year for all of 2018 and generates ~$100 million of revenue from Pirate's. To simplify things, ignore the extra costs and assume that the company can show the expected 22% EBITDA margin that would indicate that the dollar amount of EBITDA is $22 million. At a $420 million price tag, B&G is selling Pirate's at 19x EBITDA, proving Cantwell's comment about Pirate's being one of the most valuable brands in North America. So, what could possibly be a negative about this transaction?
Impact on Debt, Leverage, and EBITDA
According to the press release:
B&G Foods intends to use the net proceeds from the sale for the repayment of long-term debt and possible acquisitions.
And in a quote from Cantwell, the point was reiterated:
One of my biggest goals as CEO has been to ensure that B&G Foods remains ready and able to continue our acquisition strategy. By selling Pirate Brands at a very attractive multiple and using the net proceeds to reduce long-term debt, we will significantly reduce our leverage, which positions us very well for future acquisitions.
Before continuing, I would like to point out that B&G has a long history of paying for acquisitions with cash on hand or by drawing down its revolver. If the revolver is used, this would increase the company's leverage, then, in order to reduce leverage - the original objective was to keep the leverage below four times (or 4x) debt to adjusted EBITDA, and more recently, below 5x - and reload for the next acquisition, the company would float a secondary stock offering to raise cash. At the end of Q2, B&G long-term debt had swollen to $2.1 billion and net debt stood at $2 billion.
| | | | |
| --- | --- | --- | --- |
| | | Amount As Of 6/30/18 | Due |
| Tranche B term loans | | $500,100,000 | 2022 |
| 4.625% Senior Notes | | $700,000,000 | 2021 |
| 5.25% Senior Notes | | $900.000.000 | 2025 |
During the Q2 conference call, management made the following comment about leverage:
based on the midpoint of our adjusted EBITDA guidance and inclusive of our acquisition of McCann's Irish Oatmeal which occurred after the quarter, we expect net debt to pro forma adjusted EBITDA of 5.5 to 5.6x at the end of the year.
With leverage firmly above 5x, another debt-financed acquisition becomes more costly. Equally important, with the stock trading at ~$30 and paying a $1.90 dividend, raising capital through an equity offering is even less attractive than adding on more debt. As a yield hog, I like the dividend yield of more than 6.3%. Unfortunately, if the company has to pay that rate on new equity, it's a full percentage point higher than their highest rate debt, and there is no tax deduction for those dividend payments on the new shares.
Consider this:
The Q2 call included revised adjusted EBITDA guidance of $345-355 million
LESS my estimated Pirate's adjusted EBITDA of 22% * $100 million of revenue = Pirate's adjusted EBITDA of $22 million
A REVISED adjusted EBITDA of $323-333 million
IF leverage gets back to the maximum of 5x, this allows for a debt level of $328 million * 5x adjusted EBITDA = $1.64 billion
And, therein lies the major concern. Even assuming that all of the $420 million from the sale of Pirates is available (it probably isn't as there are likely to be taxes on at least some of the gain and other costs associated with shutting down the business), and they use the entire sum to pay down the current debt, the debt is still too high!
$2,100.000.000 Current Debt - $420,000,000 Gain from Pirates = $1,680,000,000 Revised Debt
$1,680,000,000 Revised Debt / $328,000,000 Revised Adjusted EBITDA = 5.12x
What's Next
Having leverage well above 5x didn't stop the company from spending $32 million to acquire McCann's® Irish Oatmeal after the close of Q2. And having leverage at 5.12x won't prevent the company layering on more debt to go after something else. It just raises far too many questions for me at this time...
How will the company replace the $22 million in EBITDA? Is the company now underutilizing its distribution and warehousing infrastructure? How big is the overall hit to the rest of EBITDA?
The funny thing about EBITDA is that it's Earnings Before Interest, Taxes, Depreciation, and Amortization. That means reducing the interest expense by paying down debt has no impact on EBITDA. More importantly, buried in Pirate's earnings are a host of G&A expenses that won't go away because B&G sold off Pirate's. The C-suite won't change. The changes to the finance department, human resources, etc. will be minimal. And, there are probably certain other overhead expenses that are buried in cost of sales that will need to be absorbed by the rest of the company's $1.63-1.65 billion in sales.
I had hoped the company would slow down the acquisition pace and use growth to reduce debt and leverage. I now fully expect any debt reduction to be temporary and that Cantwell will be aggressively shopping for additional brands. I just hope that the company doesn't dilute shareholders by issuing more stock as part of the process.
Disclosure
As an investor, I am faced with the classic dilemma of fear vs. greed. In this case, it's not a fear that selling will cost me the opportunity of a large capital gain. Instead, it's being greedy about the dividend yield and finding a suitable dividend replacement.
I had been considering adding to my position by buying some additional shares and selling covered calls against the position. This would allow me to boost the yield on net cost while providing some downside protection. I have now put those plans on hold.
Disclosure: I am/we are long BGS. I wrote this article myself, and it expresses my own opinions. I am not receiving compensation for it (other than from Seeking Alpha). I have no business relationship with any company whose stock is mentioned in this article.
Additional disclosure: I have no position in HSY. I also have covered calls with various expirations and at various strike prices written against a portion of my long BGS position