In November of 2017, the MSCI/S&P Dow Jones indices announced a plan to expand and modify its smallest sector – Telecommunication Services (XTL) – scheduled for September 21, 2018. The following provides a bit of backdrop to this upcoming change and the impact it will have on the markets and investors.
Over the course of the last 30 years, the weighting of the telecom index has been in slow decline, making it less and less relevant to investors. In 1990, this sector represented 8.7% of the S&P, while today it has slipped to less than 2%, making it virtually immaterial.
Conversely, during that same course of time, the Information Technology Sector (VGT) has amassed extraordinary market cap – effectively dwarfing the other sectors of the General Industry Classification Standard (GICS.) The growth of market giants such as Apple (AAPL), Microsoft (MSFT), Facebook (FB) and Alphabet (GOOGL, GOOG) have been astounding; they now represent 5 of the S&P 500's 10 largest companies.
For illustrative purposes, the breakdown of the GICS at the end of August 2018 is reflected below: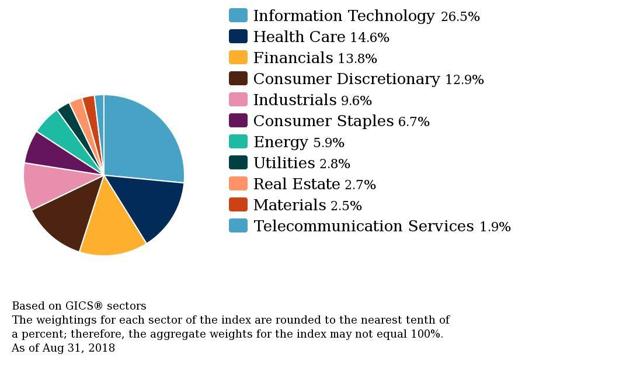 Chart from State Street Global Advisors SPDR
What changes can investors expect?
On September 21, 2018 approximately 21% of the information technology index and 22% of the consumer discretionary index (XLY) will be reassigned/reclassified to a newly created member of the GICS, which will be known as the Communications Services sector. As a result, this newly formed sector will represent a more reasonable (+10%) weighting with 26 total holdings. Based on the size of several of the stocks included in this new sector, the S&P will be very top heavy. In fact, three of the five FAANG stocks which include Facebook, Alphabet (both classes) and Netflix (NFLX) will make up almost 50% of the sector. Other notable inclusions will be Walt Disney (DIS), Comcast (CMCSA), Electronic Arts (EA), Activision Blizzard (ATVI) and Twitter (TWTR).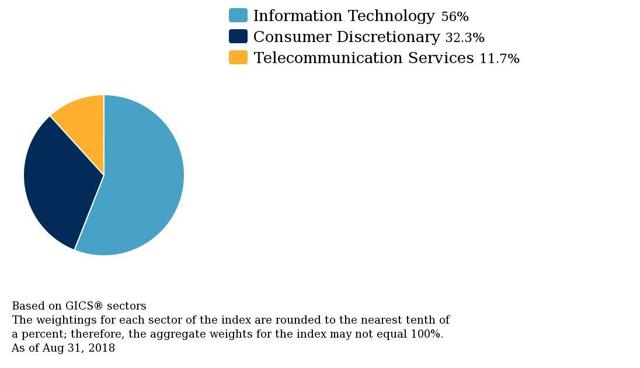 Chart from State Street Global Advisors SPDR
As you can see above, the landscape in both the technology and consumer discretionary sector will undergo some dramatic change. Despite the sentiments of the index creators (noted below) who feel this reallocation is necessary, it is hard to determine whether this new heavily concentrated sector arrangement will turn out to be a successful. According to a MSCI/S&P Dow Jones press release:
The GICS structure is evolving to stay abreast with the ever-changing business environment. Convergence between telecom and media companies is not just a trend, but a fact. Companies in these two industries are clearly finding synergies between creation of content and its delivery," according to Sebastien Lieblich, Managing Director and Global Head of Equity Solutions Research at MSCI. "The proposed Communication Services Sector reflects this evolution. Also, the universal nature of internet has led to it being integrated in almost all aspects of communication and business transactions. Online marketplaces and e-commerce companies are slowly and surely increasing their share of the overall retail segment and should be classified under Internet Retail to align with the underlying business."
Nonetheless, a buying opportunity for the bulls may present itself soon.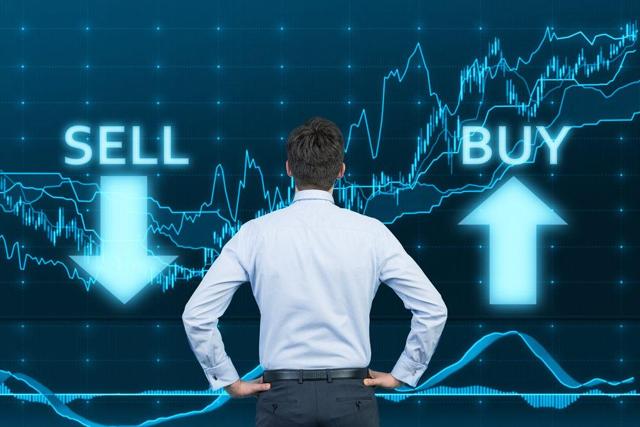 A sidebar of note
Reportedly, Attorney General Sessions has been considering whether to launch a federal investigation to determine whether Facebook, Alphabet and Twitter have violated antitrust and consumer protection laws. Recently, all three of these companies have suffered a decline in their share price which could be further exacerbated if a Justice Department investigation receives a green light to proceed. Investors who might consider taking advantage of this recent stock pullback and the resulting potential future headline risk can participate through the newly listed State Street Communication Services Select ETF (NYSEARCA:XLC) which seeks to align itself closely with the sector holdings. This listing is heavily weighted in Facebook and Alphabet which account for 42% of the ETF while Twitter reflects approximately 2% of the holdings. Buying into broken charts and negative headlines in volatile names can be risky but investing in this over-concentrated basket will allow shareholders more diversified exposure. Since the XLC ETF can be borrowed, the same could be said for bearish investors who may want to sell short. Whether long or short, this is not a pure play on the social media stocks and the movements would be muted since there are another 22 diversified holdings.
In summary
Clearly, this new reorganization will be the biggest change to ever happen to the GICS. In the upcoming week, ETF sector investors may have to rethink their holdings - especially those with large concentrations in Information Technology and Consumer Discretionary stocks. Broad based index funds such as the MSCI and SPY should have relatively no impact as their individual company weight allocations will not change.
Disclosure: I am/we are long XLC, FB, TWTR, GOOGL, GOOG, AAPL, SPY. I wrote this article myself, and it expresses my own opinions. I am not receiving compensation for it (other than from Seeking Alpha). I have no business relationship with any company whose stock is mentioned in this article.
Additional disclosure: Additional disclosure: Securities and Investment Advisory services offered through NBC Securities, Inc., member FINRA and SIPC. Investment products 1) are not FDIC insured, 2) not guaranteed by any bank and 3) may lose value including a possible loss of principal invested. NBC Securities does not provide legal or tax advice. Recipients should consult with their own legal or tax professional prior to making any decision with a legal or tax consequence. The opinions and ideas expressed in the commentary are those of the individual(s) making them and not necessarily those of NBC Securities, Inc.