Before Wednesday's big move on news of an agreement with Takeda (OTCPK:TKPYY), shares of tiny biotech firm Molecular Templates (MTEM) had lost 40% of their value over the past year.
As a result of the joint-development deal, the stock price is still essentially flat over that time frame - however, in 2018 so far, shares have still lost roughly a third of their value.
Chart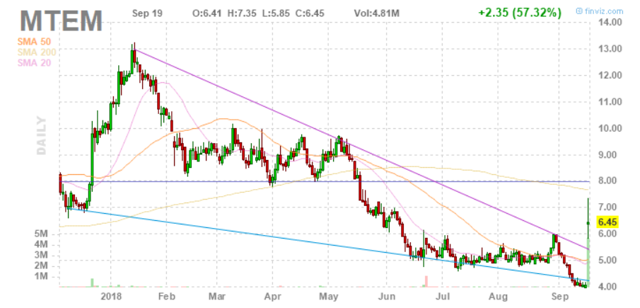 Figure 1: MTEM daily advanced chart (Source: Finviz)

Figure 2: MTEM 15-minute chart (Source: Finviz)
When looking at charts, clarity often comes from taking a look at distinct time frames in order to determine important technical levels to get a feel for what's going on. In the first chart (daily advanced), we can see a long-lived downtrend since mid-January which was only recently broken by the good news concerning Takeda. In the second chart (15-minute), we can see the stock price trying to hold its own in the mid-$6s (however it remains to be seen in coming days and weeks where it eventually settles).
Overview
Molecular Templates made its way onto the Nasdaq via a merger with struggling biotech firm Threshold Pharmaceuticals in March of last year (all-stock transaction). I consider it a green flag that around the same time it accessed a $40-million equity financing led by Longitude Capital (with participation from BVF, Perceptive Advisors, CAM Capital and other affiliates of the company). As if this were not enough, after the merger Takeda Pharmaceutical Company made a $20 million equity investment in its tiny partner as part of a collaboration and license agreement.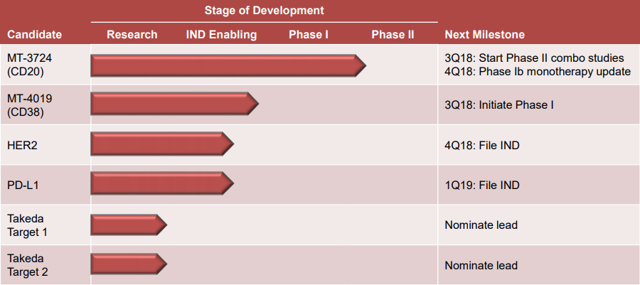 Figure 3: Pipeline (Source: corporate presentation)
Given Wednesday's positive news and additional catalysts coming in the near and medium term, I'm looking forward to digging deeper into this under-followed story.
Recent Developments
In March the company closed a $10-million debt financing with none other than Perceptive Advisors to repay an existing debt facility with Silicon Valley Bank and to support construction at its manufacturing building. The fact that Perceptive stepped in to support the company should not be glossed over.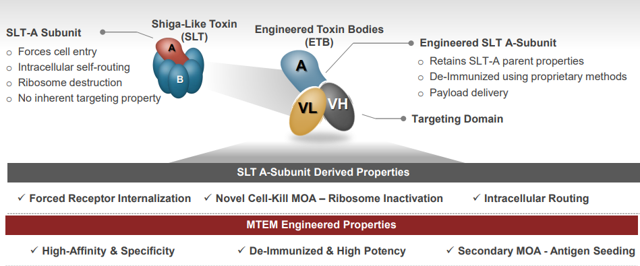 Figure 4: Intriguing mechanism of action for ETBs allowing for targeted high potency (Source: corporate presentation)
Fast forward to ASCO in June and the company presented data from its lead clinical candidate MT-3724 being evaluated in a phase 1 and phase 1b extension study in patients with non-Hodgkin's lymphoma (NHL) who had previously relapsed after anti-CD20 Mab and chemotherapy. It was observed that the best activity took place in heavily pretreated patients (median of five prior therapies) with relapsed or refractory diffuse large B-cell lymphoma (DLBCL). Management made the call in the future to enroll patients with low levels of rituximab (RTX), as those with high circulating levels exhibited a poor response to MT-3724. In DLBCL patients with these low RTX levels (n=10) objective response rate was 30% with disease control rate of 70%. Interestingly enough, two patients with stable disease experienced tumor reductions of just under 50%. The tolerability profile left more to be desired and management chose to implement a maximum tolerated dose (MTD) of 50 mcg/kg (with 6 mg per dose at most). It should be pointed out that dose interruptions or reductions were required in the first 2 of 3 patients treated and toxicities occurring at 100 mcg/kg were consistent with Capillary Leak Syndrome (CLS). However, as pointed out above, the new MTD should allow for efficacy (observed at 5 mcg/kg as there was little evidence for CLS at less than 7 mg per dose).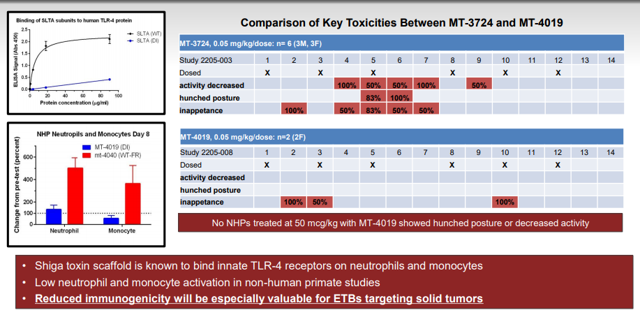 Figure 5: Reduced adaptive immune recognition allowing for dosing of solid tumors in the future (Source: corporate presentation)
Lastly, on September 19, the company announced good news that it'd reached an agreement with Takeda to jointly develop CD38-targeted engineered toxin bodies for the treatment of a range of diseases, including multiple myeloma. While the lead development candidate resulted from a previous discovery collaboration, additional ETBs will be developed under this agreement. Importantly, the smaller partner receives an upfront payment of $30 million and milestones of up to $632.5 million if it exercises a co-development option or $337.5 million if it opts out of the said option (not including royalties on commercial sales). The rationale for the pact is based on the fact that multiple myeloma cells have wide expression of CD38 protein and the hypothesis that ETBs could bring about more extensive, deeper responses as they don't rely on the body's immune system to be effective.
Other Information
For the second quarter of 2018, the company reported cash and equivalents of $41.6 million with management guiding for an operational runway into the fourth quarter of 2019 (not taking into account the $30 million upfront payment from the new Takeda pact). Net loss nearly doubled to $9.7 million, while research and development expenses came in at $7.7 million.
Later edit: The $30 million secondary offering just announced (investment banks involved include Cowen, Evercore ISI, and UBS with Laidlaw acting as lead manager) will also significantly extend the operational runway. It should be interesting to see which institutional investors participate. The risk here is that the offering still has not been successfully completed (at this moment).
As for future catalysts of note, an update on the phase 1b extension study evaluating MT-3724 in the fourth quarter is likely the most material. Management has guided for initiation of a phase 2 monotherapy study by year-end (has potential to be a pivotal trial) and phase 2 combination studies in earlier lines of DLBCL in the second half of 2018.
As for MT-4019, the firm's ETB candidate targeting CD38-expressing melanoma cancer cells, management stated in the recent press release that CD-38 targeted ETBs that have been developed jointly have "substantial improvements" over MT-4019 due to its larger partner's expertise. Therefore, the jointly developed program is the one that will be moved into the clinic (hopefully in the near term).
Lastly, the pipeline should continue to get deeper as IND applications for ETBs targeting HER2 and PD-L1 will be filed in the first quarter and third quarter of 2019, respectively.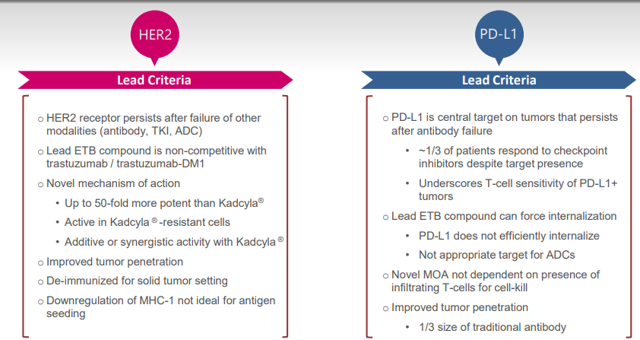 Figure 7: Novel mechanisms of action leading to potential advantages over the competition in treating solid tumors (Source: corporate presentation)
As for institutional investors of note, Caxton Corp., Perceptive Advisors and BVF all own decent-sized stakes in the company (although I'd like to see them add more to show increased conviction).
Management appears to have significant experience, including CEO Eric Poma who served prior as Vice President of Business Development at Innovive Pharmaceuticals (acquired by Ctrx Corp) and President/COO Jason Kim who served prior at OSI Pharmaceuticals (acquired by Astellas (OTCPK:ALPMY)) and ImClone Systems (acquired by Eli Lilly (NYSE:LLY)).
Final Thoughts
To conclude, the agreement reached with Takeda Wednesday provides further validation for ETBs and potential advantages inherent in the company's particular approach utilizing a novel mechanism of action that could have far-reaching implications. With data coming in the fourth quarter and expanding pipeline activity, I suggest keeping a close eye on this one in the near and medium term.
For readers who are interested in the story and have done their due diligence, I suggest establishing a pilot position in the near term.
Risks include disappointing results for the lead candidate in the near term in addition to possible safety concerns (that management believes have been addressed, but the burden of proof is on the management to provide evidence of this in upcoming data). Delays in the clinic, especially with initiation of new studies and progression of Takeda-partnered assets, would also weigh on the stock. As the company strives to develop more ETB candidates, cash burn is likely to increase and it's imperative that management focus on the best opportunities most likely to create value for shareholders and patients. As the company relies upon third-party CROs, hiccups in that regard could also provide a potential headwind. While the firm has completed the construction of a cGMP manufacturing facility in the second quarter, there could still be unexpected developments or delays in terms of manufacturing or logistics (including limited available supply of necessary raw materials). Setbacks in regards to already filed and planned patent applications (being able to construct a highly defended IP position) is also a significant risk factor.
Author's note: I continually scan the markets for investing/trade ideas that fit our criteria for ROTY (i.e., element of de-risking, upcoming material events, several recent green flags, asymmetric risk/reward profile, multiple ways to win, etc.). While I publish some articles publicly on Seeking Alpha in hopes that readers find them useful (and profitable), keep in mind that the situations I feel we most have an "edge" or advantage in are published solely for ROTY members.
Disclaimer: Commentary presented is NOT individualized investment advice. Opinions offered here are NOT personalized recommendations. Readers are expected to do their own due diligence or consult an investment professional if needed prior to making trades. Strategies discussed should not be mistaken for recommendations, and past performance may not be indicative of future results. Although I do my best to present factual research, I do not in any way guarantee the accuracy of the information I post. I reserve the right to make investment decisions on behalf of myself and affiliates regarding any security without notification except where it is required by law. Keep in mind that any opinion or position disclosed on this platform is subject to change at any moment as the thesis evolves. Investing in common stock can result in partial or total loss of capital. In other words, readers are expected to form their own trading plan, do their own research and take responsibility for their own actions. If they are not able or willing to do so, better to buy index funds or find a thoroughly vetted fee-only financial advisor to handle your account.
Disclosure: I/we have no positions in any stocks mentioned, and no plans to initiate any positions within the next 72 hours. I wrote this article myself, and it expresses my own opinions. I am not receiving compensation for it (other than from Seeking Alpha). I have no business relationship with any company whose stock is mentioned in this article.
Editor's Note: This article covers one or more microcap stocks. Please be aware of the risks associated with these stocks.