Posted by Jon Vogler, Senior Analyst, Retirement Research on Sep 20, 2018, in Retirement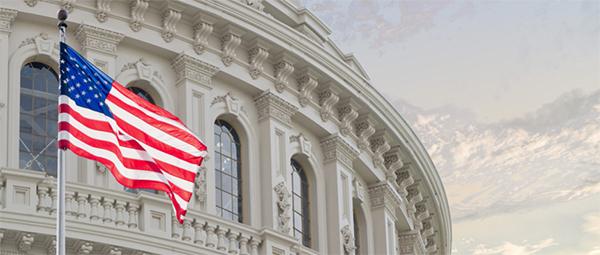 On Sept. 10, House Ways and Means Committee Chairman Kevin Brady, R-TX, unveiled three bills that seek to build on the 2017 tax reform law. One bill would make certain individual and small business tax cuts permanent. Another includes a tax provision related to business innovation. Finally, the package includes the "Family Savings Act of 2018," which would simplify existing rules to make it easier to save for retirement. Given this bill's focus on retirement, we are providing additional detail below.
Numerous retirement-friendly provisions
The Family Savings Act of 2018 incorporates a number of the themes included in the bipartisan Retirement Enhancement and Savings Act (RESA), including language that would promote wider adoption of multiple employer plans (MEPs). These allow employers to band together and offer a common retirement plan to employees, thereby reducing its cost and administrative burden. Expanding MEP access was also an idea President Donald Trump directed the Labor and Treasury Departments to consider in his Aug. 31 executive order (as described in my Sept. 7 blog).
Other items in the Family Savings Act that are similar to RESA provisions include the:
Improvement of rules relating to the election of safe harbor 401(k) plans.
Treatment of certain non-tuition fellowship and stipend payments as compensation for individual retirement account (IRA) purposes.
Repeal of maximum age for traditional IRA contributions.
Permitting of employers to adopt a qualified plan up to the due date of tax returns.
Prohibiting of qualified employer plans from making loans through credit cards and other similar arrangements.
Portability of lifetime income investments.
Clarification of retirement income account rules relating to church-controlled organizations.
Treatment of custodial accounts on the termination of section 403(b) plans.
Modification of nondiscrimination rules to protect older, longer-service participants.
One noteworthy omission from the Family Savings Act
Unlike RESA, however, this bill does not currently include a fiduciary safe harbor for employers to use in selecting an annuity provider for their defined contribution plan. If included, I believe this feature would serve to remove a key barrier to accessing lifetime income options for participants. Some other RESA provisions are excluded from the Family Savings Act as well.
Other provisions in the Family Savings Act would:
Provide an exemption from required minimum distribution rules for individuals with $50,000 or less in retirement savings.
Clarify the treatment of certain retirement plan contributions picked up by governmental employers for new or existing employees.
Allow members of the Ready Reserve to treat their compensation from reserve service separately from other compensation.
Provide for a contract with a third party to conduct a study of Pension Benefit Guaranty Corporation single-employer premiums.
The bill text also includes proposals that Chairman Brady previously outlined:
Creates a tax-preferred savings vehicle ("Universal Savings Account") that would be taxed like a ROTH IRA, but would not need to be held for retirement. (This would be a "fully flexible savings tool" that families could access at any time; the contribution limit would be the lesser of $2,500 or the amount of compensation earned during the year.)

Allows families to access their retirement accounts for new child expenses (birth or adoption) capped at $7,500, without payment of the 10% penalty for early distributions, and adds the ability to replenish those accounts in the future.

Expands 529 education savings accounts by:
Allowing distributions for apprenticeship programs to be treated as higher education expenses.

Building on the changes made by the 2017 tax reform bill (which allows distributions for elementary and secondary tuition, up to $10,000) by adding expenses for home schooling.

Allowing up to $10,000 of 529 savings (total, not per year) to be used to repay student loans.

Further expanding the 2017 tax reform provision allowing 529 plans to cover K-12 tuition by including all elementary and secondary education expenses for fees, academic tutoring, special needs services of special needs beneficiaries, books, supplies and other equipment in connection with enrollment or attendance.
Timetable for congressional action
As of this writing, it is anticipated that the three bills will be brought to the House floor by the end of September and may be passed. However, there is currently no expectation that the bills will be brought up in the Senate before the mid-term elections. Some experts believe that a retirement savings bill which includes some provisions of the Family Savings Act and some elements of RESA has a decent chance of being enacted by the end of the year.
We'll keep you posted.
Sources:
PlanSponsor, "Many RESA provisions included in Tax Reform 2.0," John Manganaro, Sept. 12, 2018
NAPA Net, "Tax Reform 2.0 tackles retirement savings issues," Ted Godbout, Sept. 11, 2018
InvestmentNews, "Tax Reform 2.0 adds to momentum for open MEPs," Greg Iacurci, Sept. 11, 2018
Ignites, "Tax Reform 2.0 to erase IRA age limit: committee," Emile Hallez, Sept. 10, 2018
Ignites, "Retirement reform heads to House vote," Joe Morris, Sept. 14, 2018
Important information
Blog header image: Andrea Izzotti/Shutterstock.com
This does not constitute a recommendation of any investment strategy or product for a particular investor. Investors should consult a financial advisor/financial consultant before making any investment decisions. Invesco does not provide tax advice. The tax information contained herein is general and is not exhaustive by nature. Federal and state tax laws are complex and constantly changing. Investors should always consult their own legal or tax professional for information concerning their individual situation. The opinions expressed are those of the authors, are based on current market conditions and are subject to change without notice. These opinions may differ from those of other Invesco investment professionals.
| | | |
| --- | --- | --- |
| NOT FDIC INSURED | MAY LOSE VALUE | NO BANK GUARANTEE |
All data provided by Invesco unless otherwise noted.
Invesco Distributors, Inc. is the US distributor for Invesco Ltd.'s retail products and collective trust funds. Invesco Advisers, Inc. and other affiliated investment advisers mentioned provide investment advisory services and do not sell securities. Invesco Unit Investment Trusts are distributed by the sponsor, Invesco Capital Markets, Inc., and broker-dealers including Invesco Distributors, Inc. Each entity is an indirect, wholly owned subsidiary of Invesco Ltd.
©2018 Invesco Ltd. All rights reserved.
New tax reform bill includes retirement provisions by Invesco US