Another up and down week in midstream, but this time midstream corporations were up and MLPs were down, although the move was small in both directions. Midstream outperformed utilities, which sold off on higher interest rates. The S&P 500 beat both midstream and utilities.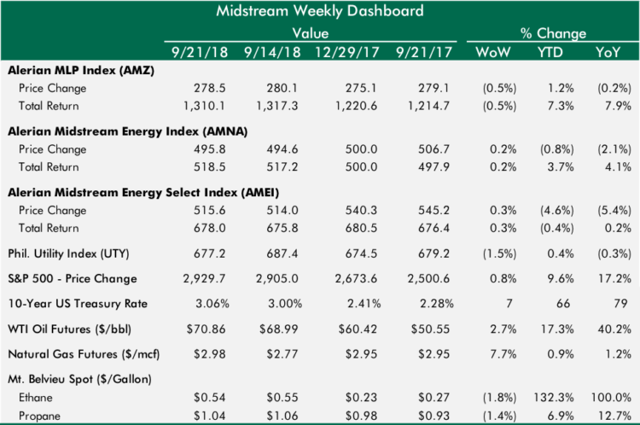 Not much changed on the fundamental front this week. In other words: things are still very good!
NGL prices moderated after recent euphoria. Natural gas prices spiked and approached $3.00/mmbtu for the first time in months. Oil prices rallied again, finishing up close to $71/bbl.
We got more MLP attrition news, with the DM buyout and updated EEP takeout terms. After the DM roll-up offer, 5 out of the 6 most obviously FERC-impacted MLPs have been taken out or are in the process of being taken out (DM, EEP, SEP, BWP, WPZ). TCP is the sole survivor (and looks like it may hang around for a while in limbo).
In addition to zombie MLP clean-up, CNXM benefitted from a clean-up trade from an ex-sponsor. We did not get any fresh news on the IDR simplification front from AM, ENLK, EQM or WES. Expect that to change imminently.
Another Rain Check
The weather in the Northeast has been sloppy all summer, and it seemed like storms consistently arrived just in time for weekends, wreaking havoc on traditional summer plans, like days at the beach or poolside, golf, hiking, camping, fishing, etc.
Now that school has started and work has picked up, suddenly the weather has lightened up. But at the same time, opportunities for those summer activities have dwindled. Kid stuff has taken over. Back-to-school events, sports practices, chess lessons, birthday parties, playdates, and on and on. At least football is back on TV…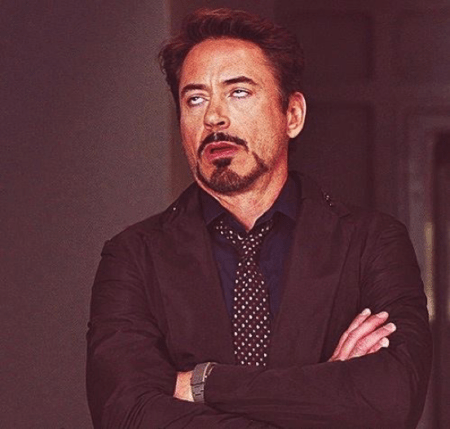 Similarly, in midstream, just as the fundamental and financial clouds have cleared, midstream can't seem to attract interest from the market. Clean-up trades this week weren't enough to avoid sloppy trading across midstream, with little follow-through day-to-day. What will it take to get midstream moving?
A few possibilities come to mind: (1) further simplification announcements, (2) closing of previously announced simplifications (ETE/ETP, ENB/SEP/EEP), (4) another quarter of strong execution, and (5) there's always the hope of a fresh start in January with fresh midstream allocations. Bullish midstream investors were again forced to take a rain check, good for a rally at some future date…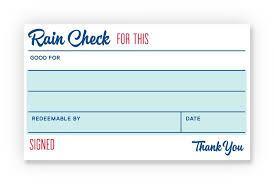 Winners & Losers
Marine transport MLPs and more thinly-traded MLPs like HEP and CQP made up the biggest winners. Notably absent from the top 5 are either of the MLPs involved in buyout deals updated or announced this week (EEP and DM).
The group of losers this week included several MLPs with significant unresolved issues. BPL (distribution cut or some other strategic outcome), TCP (no clear direction on future growth or distribution plans) fall into this category. NBLX and WES are feeling the rotation away from Colorado-exposed stocks with still 6 weeks until the election.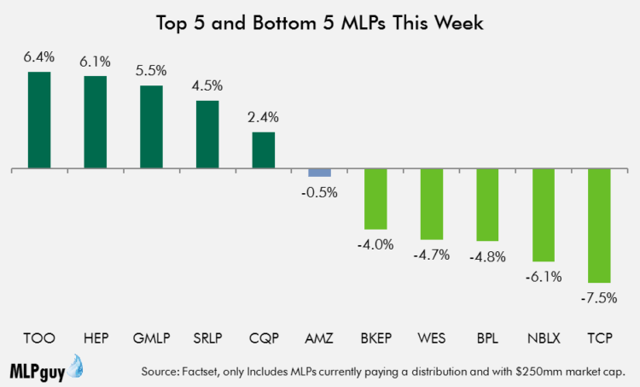 HEP has outperformed the rest of the group dramatically the last two weeks on no news, perhaps a beneficiary of the rotation mentioned above given its relatively clean story. The WES and NBLX weakness was a repeat of last week. NBLX has been in the bottom 5 for 3 straight weeks now, and is down 31% since early August when it was trading above $53/unit.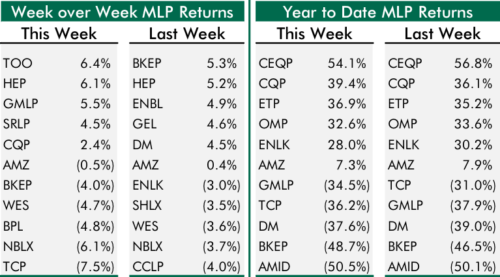 On the YTD leaderboard, DM's buyout offer did little to its standing among the biggest losers. Among the winners, CQP and ETP gained some ground, others retreated.
General Partners And Midstream Corporations
For a second straight week, the GP and midstream corp. group outperformed Canada and MLPs. OKE and LNG were near the top. Unresolved GPs EQGP and AMGP were among the biggest winners for a second straight week. The three biggest losers this week were the same three as last week, and each have relatively significant operations in and around Colorado.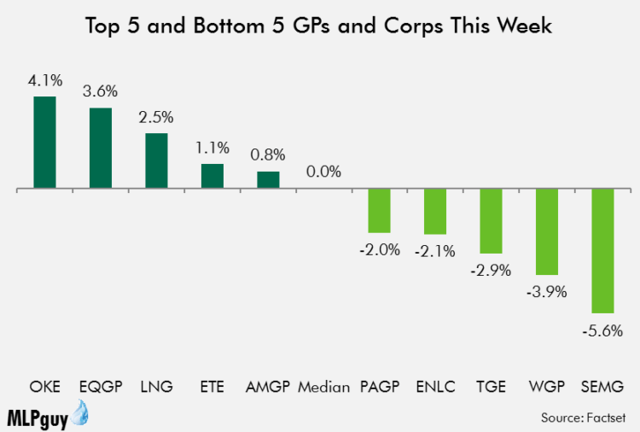 On the YTD leaderboard, OKE extended its lead on the group while SEMG regained its biggest loser status.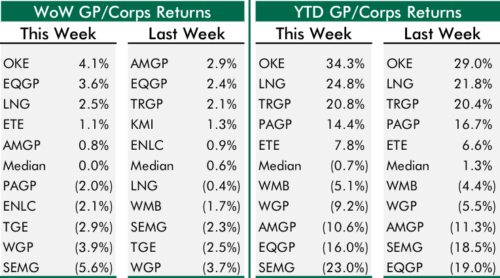 Canadian Midstream
Action in Canada was better this week. GEI was the outlier on positive analyst research coverage. ENF benefitted from ENB's higher bid, but it was another step towards a simplified ENB, which the market reacted positively to. Pembina had a solid week. TransCanada was the big loser this week, on no news.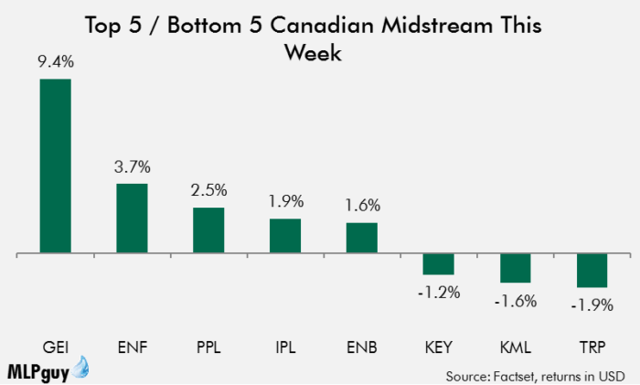 TRP repeated at the bottom of the group this week. YTD, there are only 2 positive returning companies in the group. TransCanada (NYSE:TRP) is at the bottom, the only Canadian midstream company down more than 10% for the year.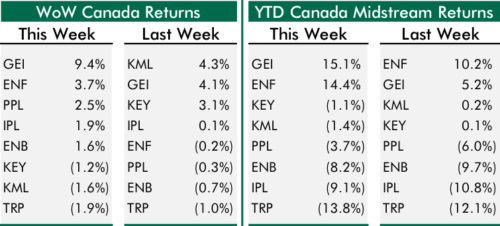 News of the (Midstream) World

Capital Markets
Growth Projects/M&A
Other