With less than two months remaining as we march towards the US midterm elections, there is a lot of headline news pertaining to the possible outcomes for both the House and Senate. This article will discuss the possible scenarios and what it means for investors coupled with a historical price action study on different asset classes before and after the midterm elections.
Three Possible Scenarios for US Midterm Elections
The midterm elections take place in the middle of Republican President Trump's first term. All 435 seats in the House of Representatives and 35 of the 100 seats in the US Senate will be contested. The three possible scenarios will include Democrat taking control of the House while the Republican controlling the Senate, a red repeat with Republican controlling both the House and Senate and lastly a blue sweep where Democrats control both the House and Senate as shown in Table 1 below.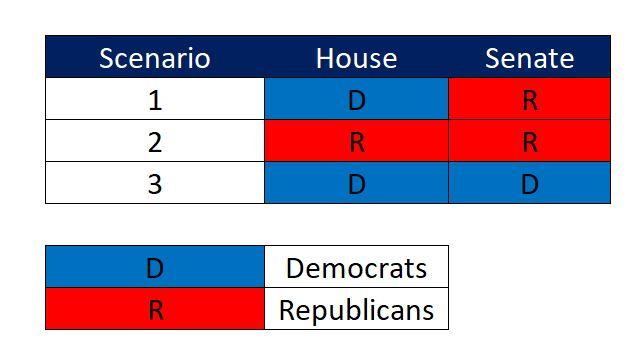 Table 1: Possible Scenario for House and Senate
Scenario 1 (House: Democrat, Senate: Republican)
There is a likelihood that Democrat can gain control of the House considering the fact that the party needs to gain 23 seats to flip the House. In the case of a Democratic House, it will probably trigger a temporary selloff for the US Dollar. That said, markets might not view it deeply as incumbent parties tend to lose large numbers of seats in the midterms. This is supported by historical midterm elections as shown in Table 2 where the President's party has lost an average of 31 seats in the House and an average of 4 seats in the Senate.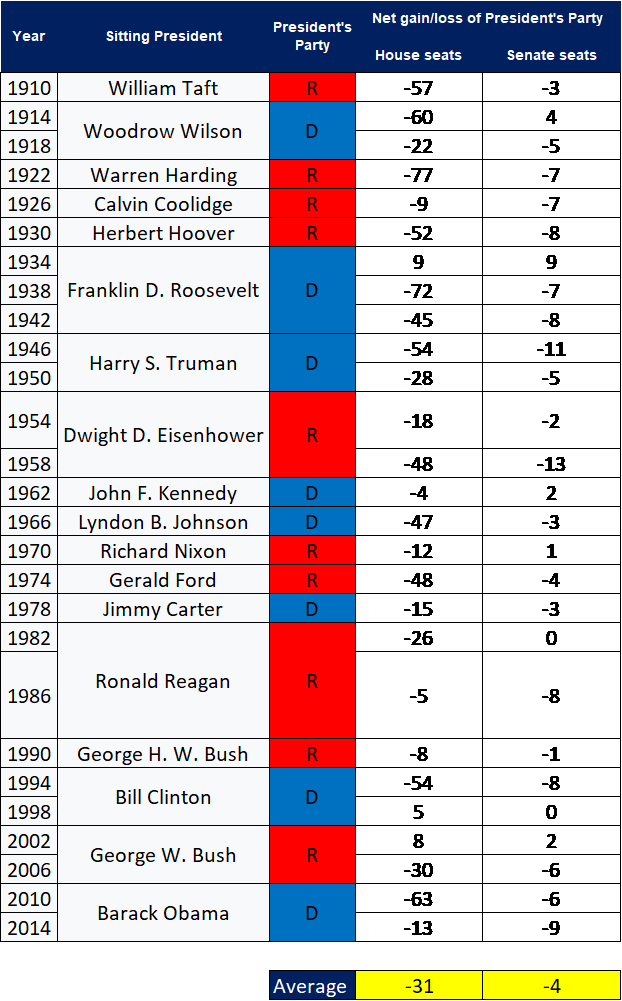 Table 2: Historical Midterm Elections House and Senate seats Net gain/loss
Scenario 2 (House: Republican, Senate: Republican)
In the event, Republicans managed to hold onto the House and Senate, it would likely keep the current president's policy program in play. This may include extending individual tax cuts and carry out other technical tax changes. The impact would provide support for the US Dollar and equities. It would be bearish for US treasury rates given the administration's focus on stimulus and lack of emphasis on fiscal deficits.
Scenario 3 (House: Democrat, Senate: Democrat)
Although Democrats have been gaining traction lately, a blue sweep faces an uphill battle. A blue sweep will presumably result in a change in policy not immediate but gradual. We can expect a softening of stance regarding trade protectionism and a reduction in fiscal stimulus. This could mean a gradual decline for equities while benefiting US treasury rates in general. If scenario 3 plays out, it will suggest a potential Republican loss in 2020 and it will most likely have the most dramatic impact.
Historic Price Action Study of Midterm Elections on various Asset Classes
Apart from examining the possible scenarios that could play out and what it means for investors, a historic price action study of midterm elections was conducted to see the price action pertaining to different asset classes. There are two columns for each asset class as shown in Table 3. The column on the left 30 before basically means the price change between 1 Month before the midterm elections prices and the midterm elections prices. The column located on the right 30 after means the price change 1 Month after the midterm elections.
Pre-Midterms Elections (1 Month Before Price Change)
As seen in Table 3 below, we can observe that Asia Dollar Index appreciated and SPX Index climbed higher 1 Month into the Midterm Elections. However, the US Dollar Index has depreciated five out of six times together with gold sliding lower.

Table 3: Historical Midterm Elections Price Action Study. Author's Calculation.
Post-Midterms Elections (1 Month After Price Change)
Interestingly, both losers US Dollar Index and gold from pre-midterms elections have turned into winners 1 month after the midterm elections where we witness the US Dollar strengthening and gold climbing higher five out of six times. Hence, from the price action study, it seems that regardless of the party both US Dollar and Gold exhibit similar price behavior before and after the midterm elections and the natural question one would ask would be whether it will repeat itself in 2018?
Conclusion
To conclude, regardless of what happens in the 2018 midterm elections, investors should not let politics to dominate their views of what matters most for the US Dollar or the equity markets. We should spend our time reviewing macro data as well as the stance adopted by the Federal Reserve instead of analyzing polling results as seen from the 2016 presidential elections example.
Disclosure: I/we have no positions in any stocks mentioned, and no plans to initiate any positions within the next 72 hours.
I wrote this article myself, and it expresses my own opinions. I am not receiving compensation for it (other than from Seeking Alpha). I have no business relationship with any company whose stock is mentioned in this article.