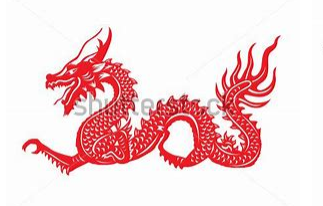 Introduction
These are the early years that witness the beginning of a paradigm shift in how the world acquires, stores and uses electric power. Change is enabling a transfer from direct fossil fuel power to stored electric power that will drive a seemingly endless number of utilities, many that have not yet been invented. The advantages are great and of the utmost importance for developing nations that need to directly incorporate stored electrical power to drive expansion. It is not an exaggeration to posit the acceleration of world change this development is expected to produce.
Much of the highly populated world lacks sufficient readily available power sources needed for prosperous and dynamic societies. Nations like China and India, on the brink of catching up to America and Western Europe, are keen to take advantage of mobile power sources that store, use and renew power. At this time, the lithium battery is demonstrating that it can be that vital flexible power source.
In recent years lithium, once used to treat emotion disorders has seen ramped up production in major world mining sites while raw and processed forms for producing batteries have gained in value.
The major focus at the moment is lithium's use for producing electric batteries to power the millions of electric cars that are expected to come down the road in the next decade. China is in the forefront of that automotive revolution, and though limited in mining the metal at home, it is locking up much of the global supply chain to meet this anticipated demand.
For those who recently bought into the over-supply theory promoted by Morgan Stanley that produced short selling of lithium stock driving prices down, look again; share values are moving up. Lithium is and will be in greater demand in the coming years. And there is an Asian invasion trying to lock up global supply.
Aggressive Chinese Lithium Deals
The last two weeks saw some aggressive moves by China's lithium giants, Tiangi and Ganfeng.
Tianqi
I recently reported on an agreement between Chile's Sociedad Quimica y Minera de Chile (NYSE:SQM) and China's Tianqi Lithium which was approved by Chilean anti-trust regulator (FNE) on September 14. Some restrictions were required and Tianqi has agreed to follow them. But the important part of the deal provides Tianqi with a 23.8% stake in SQM, the giant Chilean lithium miner with vast lithium brine fields in the Salar de Atacama.
Opponents of the deal argued, "Tianqi has been allowed to enter into ownership with a competitor." IMO, both companies wanted the deal seeing a coming huge spike in demand for the metal. But the deal can only help China to exert more global control of supply, a prime directive to meet their long-term goals.
Ganfeng
Bloomberg reports that the Gangfeng Lithium Company penned an agreement to sell Tesla (TSLA) a supply of battery grade lithium from 2018 to 2020. The plan also provides for a three year extension beyond 2020 depending on how well the initial plan goes.
Tesla will designate its battery suppliers to buy lithium-hydroxide products from Ganfeng Lithium Co. and its unit, the Jiangxi-based company said in a filing to the Shenzhen exchange on Friday.
Locking In Lithium Supply Pacts
The deal is expected to provide 28,000 annual tons of lithium needed by the Nevada-Gigafactory to expedite the production of Tesla's Model 3 which has experienced a seriously restricted production schedule described by Elon Musk as a "logistics hell. "However, Tesla is now locked into obtaining lithium over a potential five year period from a potential rival. In spite of a spate of bad news associated with Tesla, ardent company supporters have not been deterred.Should they be?
Asian Partnerships Grow
China is actively making further inroads to consolidate the lithium supply chain.
Earlier this week, Ganfeng announced an agreement to supply LG Chem between 2019-2025 under a supplementary contract, according to a separate filing. Its lithium compounds capacity may rise to 75,000 tons of carbonate equivalent at the end of this year, making the producer the industry's second-largest.
Announcements from Ganfeng on plans for its relationship with Tesla, as well as battery producer

LG Chem Ltd.

, help signal the quality of its products to potential investors ahead of a planned initial public offering in Hong Kong, Nomura Holdings Inc. analyst Jamie Wang said in an email.
With these two deals China has become the sectors major supplier locking in the two biggest supply packs.

Simon Moores, managing director of London-based industry consultant Benchmark Mineral Intelligence has taken notice. By phone, he stated,These deals are dwarfing the size of the entire lithium hydroxide market from only a couple of years ago.
Take Away
Clearly, Chinese lithium companies have made some bold moves that earmark their long-term goals and expectations for lithium. Investors need to think about the ramifications since actions by the players will reap consequences.
In the present timeframe, these may not seem like relevant questions to ponder. But this is early times in a paradigm shift that is only at the beginning.
Will China continue to gain greater control of global lithium producers?
How might Chinese control of lithium markets impact stocks I hold?
How might dependence on a foreign lithium supply impact Tesla's stock which is currently under considerable pressure?
How might a trade war with China affect the cost of lithium they export?
Will China continue to export lithium to global competitors?
How might complete dependence on foreign lithium impact U.S. auto manufacturers who produce electric vehicles?
Is there now an impetus to develop domestic lithium sources since we have only one operating lithium mine in the U.S?
Please stay tuned by clicking on follow.
Author Disclosure: The information and data that comprise this article came from external sources that I consider reliable, but they were not independently verified for accuracy. Points of view are my considered opinions, not investment advice. I bear no responsibility for investment decisions you decide to make.
Disclosure: I am/we are long sqm, fmc, alb. I wrote this article myself, and it expresses my own opinions. I am not receiving compensation for it (other than from Seeking Alpha). I have no business relationship with any company whose stock is mentioned in this article.