Welcome to the new focus edition of Natural Gas Daily!
Housekeeping item first.
We expect a +62 Bcf change in the storage report for the week ended September 21. A storage report of +62 Bcf would compare with +58 Bcf last year and +81 Bcf for the five-year average.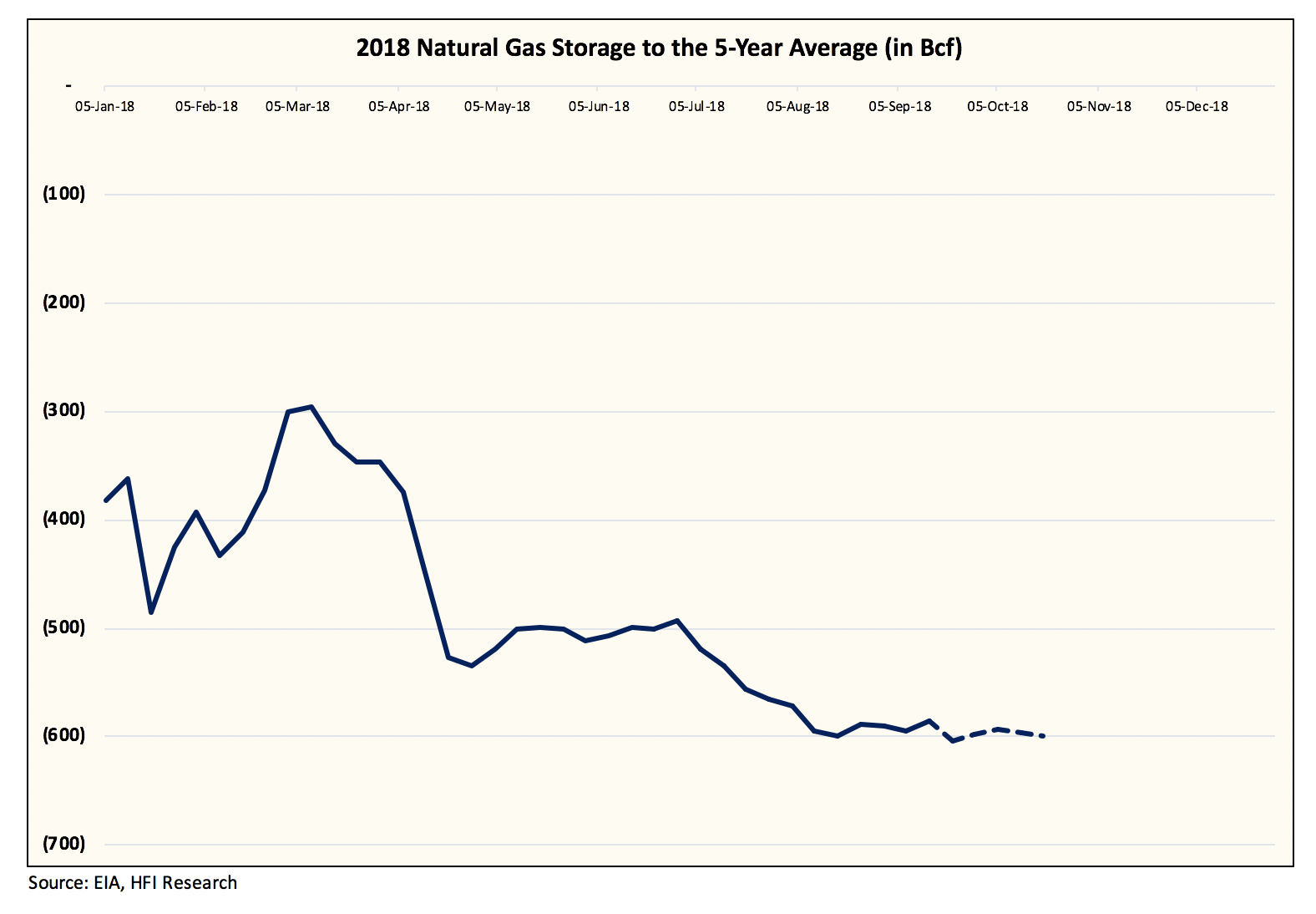 Update on trading position
We were stopped out of our DGAZ long at the open yesterday at $19.24.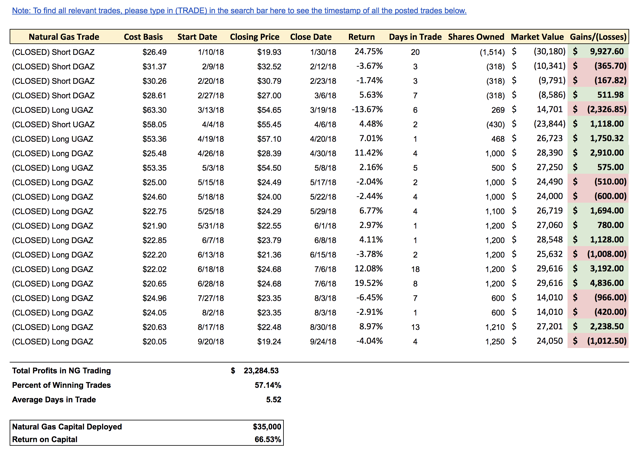 We do not have an active position on at the moment.
Natural gas marches into new price range as traders focus on low storage levels
It doesn't matter until it matters. That's how one trader described the current natural gas set-up to us.
For the natural gas bulls, the breakout above $3/MMBtu came on the heels of lower and lower injection estimates that pushed the natural gas storage forecast for the start of winter heating season to 3.27 Tcf.
For the most part of the summer gas trading period, natural gas traders ignore the low EOS as elevated production levels kept the market amply supplied, but as one trader quipped to us this week, "It doesn't matter until it matters."
Now that the injection season is just six weeks away from ending, natural gas traders are once again reassessing what the low storage means for natural gas fundamentals. For us, the increase in lower 48 production presented a bear case on fundamentals, but following our exit yesterday at the open due to a stop-loss being triggered, traders warned that the market may be re-pricing the trading band once again before the start of heating season.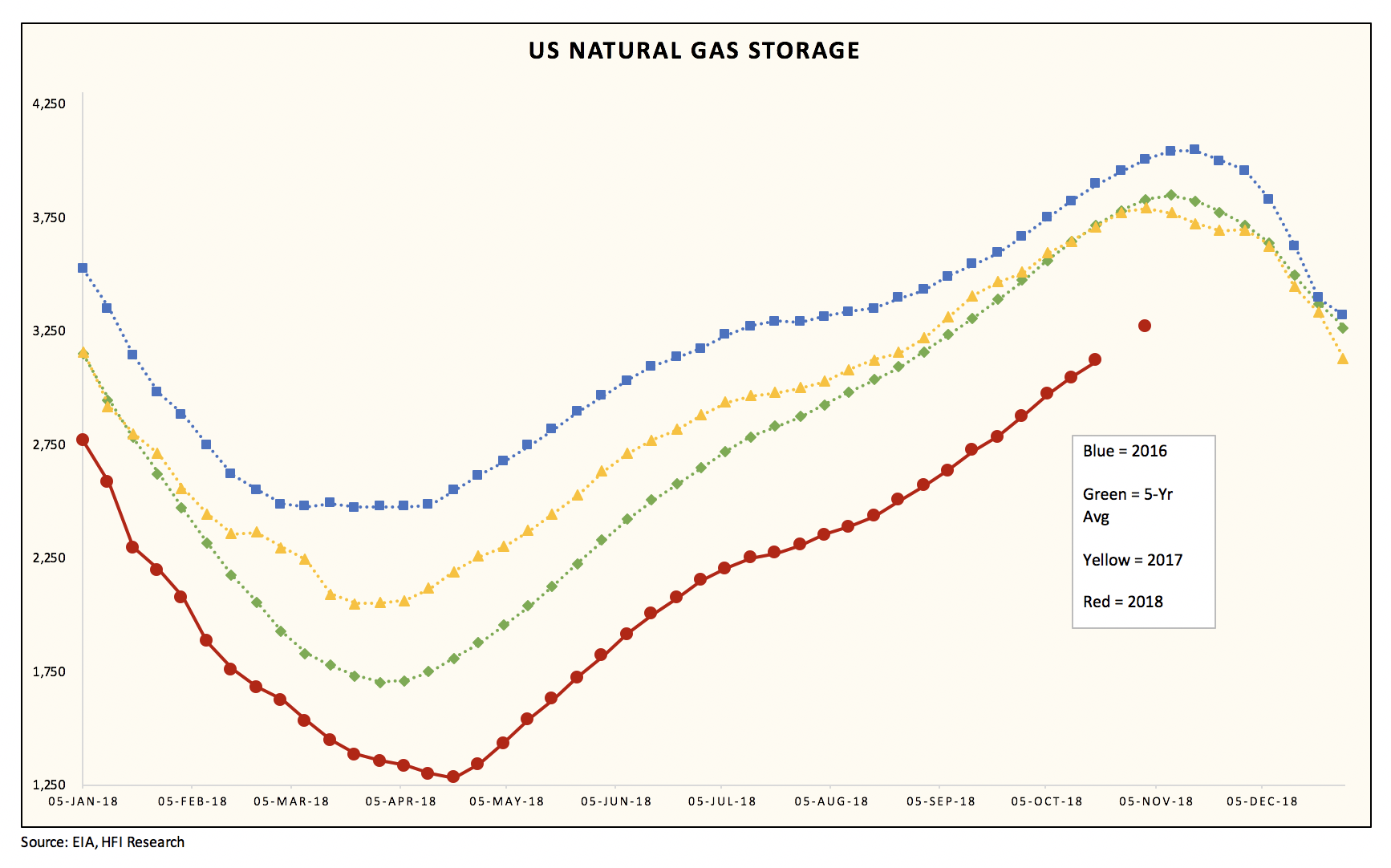 This comes at a time where natural gas storage is expected to finish at 3.27 Tcf at the start of November. And even though lower 48 production is just inches away from breaking above ~85 Bcf/d, the market does not care about that at the moment.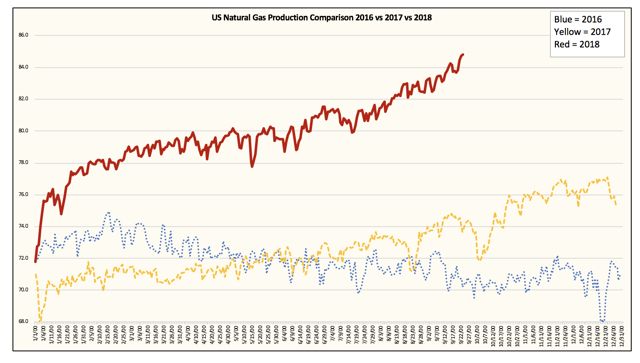 Source: HFI Research
Looking ahead, the market is going to become very volatile again with the weather models dominating a large part of the daily moves. For the time being, the ECMWF-EPS long-range outlook shows cooler than normal temperatures across lower 48 by the third week of October. This would give heating demand an early start and suppress natural gas storage builds even more.
For now, we are not trading the market and will be waiting on the sidelines. Our current winter gas band is $2.50 to $3.50/MMBtu.
For readers who are interested in receiving real-time trade alerts along with our exclusive natural gas fundamental, weather, and trader positioning updates, we highly recommend you to give HFI Research Natural Gas a try. You can see here for more info.
Disclosure: I/we have no positions in any stocks mentioned, and no plans to initiate any positions within the next 72 hours.
I wrote this article myself, and it expresses my own opinions. I am not receiving compensation for it (other than from Seeking Alpha). I have no business relationship with any company whose stock is mentioned in this article.