United Continental (NASDAQ:UAL) is one of my top-of-mind stocks in the airline space.
Sometimes disliked by part of the investment community for matters like the April 2017 passenger mishandling incident and boycott threats, bleak vision for the industry and conservative guidance, the company's stock has crossed my radar a few times as a potential "buy the fear" play. The last time I turned more decisively bullish on the stock was in July of last year, when shares briefly dropped below $60 and led me to believe that "buying UAL on the dip could prove to be a smart move for the long term."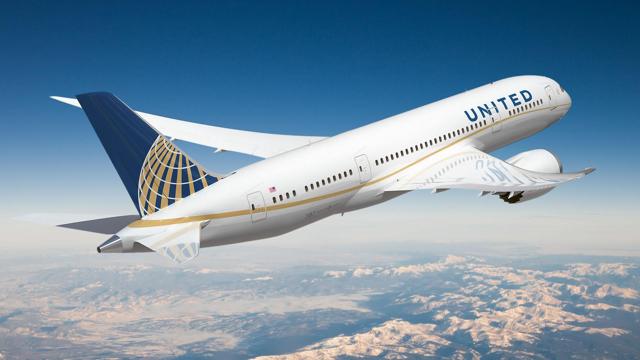 Credit: Airline Reporter
A review of United's performance over the past ten quarters and its fundamentals seem to support my mildly optimistic stance on the company's stock. Attracting me the most is the growth profile that appears to be more robust than those of United's Big 3 peers American (AAL) and Delta (DAL).
Historically speaking, United has been the most aggressive at pushing for RPM (a measure of passenger traffic) and ASM (a measure of capacity) growth in the full-fare space. In 2Q18, United delivered YOY increases of 6% and 5% on these two key metrics, respectively, that were noticeably higher than Delta's and American's (see chart below). I expect the trend to continue in the foreseeable future, as United has made it clear that it will seek more penetration into high-yield cities, including smaller-sized markets, even if it means getting a bit more aggressive on pricing to fend off the low-cost competition.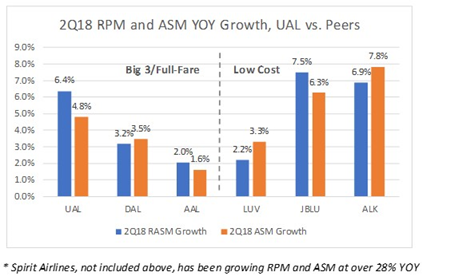 Source: D.M. Martins Research, using data from multiple company reports
In terms of per-unit revenues and cost, it is interesting to notice that United has the lowest PRASM (passenger revenue per available seat mile) and CASM (cost per ASM) ex-fuel among the Big 3. For this reason, United resembles, to some extent, ultra-low-cost peer Spirit Airlines (SAVE) in its more aggressive approach towards pricing and cost management, further underscoring United's growth bias among the key major airlines.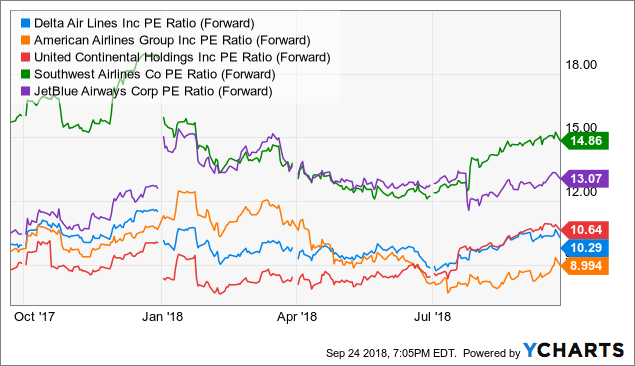 United's business strategy that will likely result in expanded capacity and increased traffic in the second half of the year is probably what best supports the stock's current-year earnings multiple of 10.6x, which is the highest among the Big 3 names (the stock's strong YTD performance has recently pushed the multiples above the peer group average). The company has room to improve its financial performance, particularly if it can leverage its lower cost structure to produce better margins - a compelling proposition for earnings growth-seeking investors.
The verdict
At the end of the day, although I continue to appreciate United's growth potential, I continue to favor an investment in DAL within the small universe of major U.S.-based airlines. Largely driving my preference is my more conservative approach to the airline sector, whose exposure to oil price swings and the low-cost segment's pricing pressures already make an investment in the space a relatively risky one.
Should UAL's valuation de-risk a bit and earnings multiples fall below peer DAL's (maybe as the result of another fear-driven selloff), the investment case for UAL may become more convincingly supported. Until then, I will continue to keep my hands off this stock, perhaps awaiting a better entry point.