The Fed has hiked rates and signaled more to come.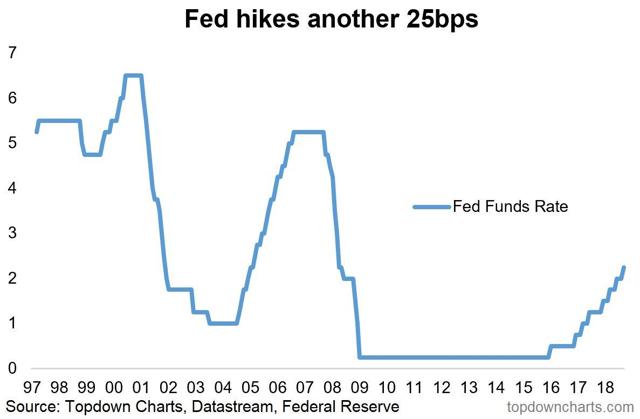 In his press conference, Federal Reserve Chairman Jerome Powell has delivered few interesting messages. To wit, the highlights (emphases added).
Regarding the removal of the word "accommodative" from the statement:
Dropping accommodative doesn't signal rate-path change...

...Overall financial conditions remain accommodative
Regarding the economy:
This is a particularly bright moment for economy...

... Indicators show wages, benefits growing around 3%

...Higher oil prices may also be boosting economy
Regarding future rate hikes potential:
Very possible Fed will push rates higher than neutral...

...The rate hiking cycle is a function of the strength in the economy
Regarding inflation:
If inflation surprises to upside, we could move faster...

...Don't know if tariff-inflation boost one-time or longer
Regarding the current administration steps:
It's no secret we're on unsustainable fiscal path...

...We don't see tariff impact in numbers yet

...Widespread tariffs over long time would be bad for US
Regarding stock market valuations:
By some valuation measures, stocks high historically...

... Some asset prices in upper reach of historical ranges
Other key points:
Emerging-markets performance really matters to fed...

...Housing more affordable now than before crisis
Overall, it sounded like a hawkish stance, right? Think again!
The market has quickly shifted from a hawkish to dovish expectations following the FOMC announcement/press conference.. So much so that the probability of another hike this year (until and including the FOMC meeting in December 2018) is now only 1%. Yesterday, the very same probability was 81%.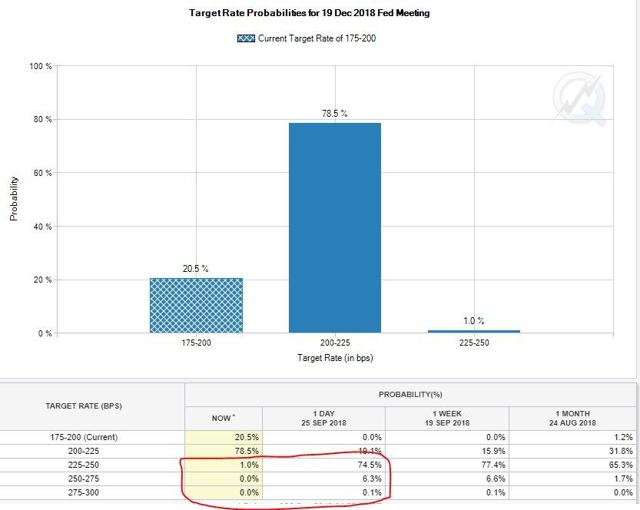 Source: CME Group
What a difference one day and one speech makes!
It reminded me of the movie Gone in 60 seconds, in which 50 luxury vehicles are stolen in one night. Jerome Powell managed to cut 80% from the probability of a December rate hike even faster.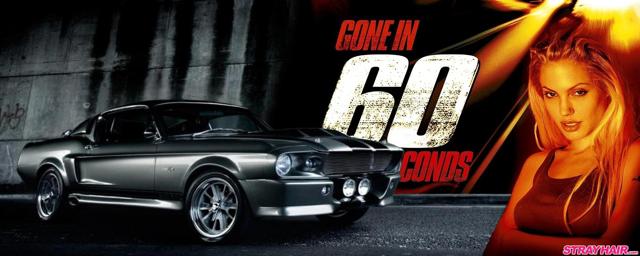 As a result:
1. Market expectations for the next Fed hike (to 2.25%-2.5%) have now moved from December 2018 to May 2019.
My take: Seems like an overshooting here. The next move may come before May 2019 - and I believe it will.
2. All main indices are down since the timing of the FOMC announcement (2:15pm ET), with the tech-oriented Invesco QQQ Trust (QQQ) and small-caps iShares Russell 2000 ETF (IWM) reacting much worse to the developments than the blue-chips/large-caps SPDR® Dow Jones Industrial Average ETF (DIA) and SPDR® S&P 500 ETF (SPY)
My take: Jerome Powell sees what we see:
3. Stronger US Dollar (UUP). The greenback has reversed early losses against its main counterparts - Invesco CurrencyShares® Swiss Franc (FXF), Invesco CurrencyShares® Japanese Yen (FXY) and Invesco CurrencyShares® Euro Currency (FXE).
My take: If rates are going to rise at a much slower pace, shouldn't the USD weaken!? This tells me May 2019 is an overreaction.
4. An inverted yield curve is closer-than-ever before over the past decade.
5. While investment-grade bonds - iShares iBoxx $ Invmt Grade Corp Bd ETF (LQD), iShares Core US Aggregate Bond ETF (AGG) - have sounded a sigh of relief, high-yield debts - iShares iBoxx $ High Yield Corp Bd ETF (HYG), SPDR® Blmbg Barclays High Yield Bd ETF (JNK) - moved lower; a bit.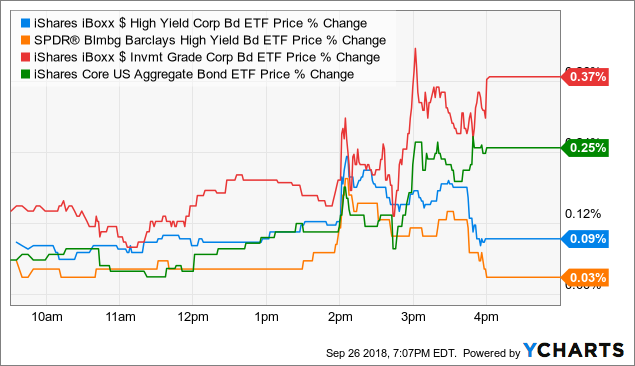 My take: This is only the beginning of a much greater storm that junk-bonds holders should prepare for. Don't say you haven't been warned!:
All in all, an interesting day. Just another one out of many.
Author's note: Blog post notifications are only being sent to those who follow an author in real time. In order to receive notifications for both articles and blog posts, go to Author Email Alerts, which lists all the authors you follow, and turn on "get e-mail alerts" (see below).


The Wheel of FORTUNE is one of SA Marketplace's most comprehensive services. We view our service as a "supermarket of ideas" with an emphasis on risk management and risk-adjusted returns.
We cover all asset-classes: commons, preferreds, public debts, baby bonds, options, currencies, and commodities.
With Trapping Value on-board, you're getting two leading authors for the price of one.
Before committing to the service on a long-term basis, take advantage of the two-week free trial.
Disclosure: I/we have no positions in any stocks mentioned, and no plans to initiate any positions within the next 72 hours. I wrote this article myself, and it expresses my own opinions. I am not receiving compensation for it (other than from Seeking Alpha). I have no business relationship with any company whose stock is mentioned in this article.