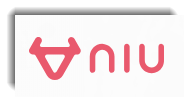 Quick Take
Niu Technologies (NASDAQ:NIU) intends to raise gross proceeds of $150 million from a U.S. IPO, according to an F-1 registration statement.
The firm provides smart electric scooter urban mobility solutions to users in China and Europe.
NIU is growing rapidly as a company with a large market share of the 'smart e-scooter' market.
Company & Technology
Beijing, China-based Niu Technologies was founded in 2014 to improve non-rural mobility through the design, manufacturing, and commercialization of smart electric scooters and related mobility services.
Management is headed by CEO Yan Li, who has been with the firm since 2016 and was previously Principal at KKR/Capstone.
Niu Technologies has developed a portfolio of electric scooters consisting of three series, N, M and U, with multiple models or specifications for each series.
Below is a brief overview video of the Niu NGT and Niu M+ series:
(Source: Niu Mobility)
The company also provides related connectivity solutions and value-added services to its users. Through the cloud-based NIU app, users can receive real-time information relating to their smart e-scooters.
Investors in Niu Technologies included Future Capital Discovery Fund, GGV Capital, Glory Achievement Fund, and IDG Capital. (Source: CrunchBase & F-1)
Customer Acquisition
The company has adopted an omnichannel retail model, integrating the offline and online channels, to sell their products and provide services.
NIU sells its products through its online store, third-party e-commerce platforms, and a "city partner" system in China. It comprised of 205 city partners with 571 franchised stores in over 150 cities in China, and 18 distributors in 23 countries overseas as of June 30, 2018.
Sales and marketing expenses as a percentage of revenue have been trending downward as the table below indicates:
| | |
| --- | --- |
| Sales & Marketing Expenses vs. Revenue | |
| Period | Percentage |
| 1H 2018 | 12.6% |
| 2017 | 10.8% |
| 2016 | 25.3% |
(Source: Company Prospectus and IPO Edge)
Market & Competition
According to a 2018 market research report by P&S Market Research, the Chinese electric scooters and motorcycles market is projected to grow to $12 billion in 2025, representing a CAGR of 6.1% between 2018 and 2025.
The main factors driving market growth are the increasing pollution awareness among people and growing urbanization.
The share of lithium-ion battery-powered scooters is expected to grow significantly over the forecast period due to the declining prices of lithium-ion batteries and its advantages over lead-acid batteries.
Major competitors that provide or are developing e-scooters include:
Segway-Ninebot Group
Yadea Group Holdings (1585.HK)
AIMA Group
Zhejiang Luyuan Electric Vehicle
Razor
Uscooter
Financial Performance
NIU's recent financial results can be summarized as follows:
Strong growth in topline revenue, although at a decelerating rate
Increase in gross profit
Growth in gross margin
Swing to positive and growing cash flow from operations
Below are the company's financial results for the past two and ½ years (Audited GAAP for full years):

(Source: NIU F-1)
Total Revenue
Through Q2 2018: $84.2 million, 95.4% increase vs. prior
2017: $116.3 million, 113% increase vs. prior
2016: $54.6 million
Gross Profit
Through Q2 2018: $12.1 million
2017: $8.3 million
2016: ($2.0 million) gross loss
Gross Margin
Through Q2 2018: 14.4%
2017: 7.1%
2016: Negative
Cash Flow from Operations
Through Q2 2018: $8.7 million cash flow
2017: $12.1 million cash flow
2016: ($18.9 million) cash used in operations
As of June 30, 2018, the company had $23.7 million in cash and $97.0 million in total liabilities. (Unaudited, interim)
Free cash flow during the six months ended June 30, 2018, was $6.8 million.
IPO Details
NIU intends to raise $150.0 million in gross proceeds from an IPO of ADSs representing underlying Class A shares.
Class A shareholders will be entitled to one vote per share and Class B shareholders, which are the co-founders and senior management of the firm, will be entitled to four votes per share.
This serves to allow existing shareholders to retain voting control of the company after losing economic control. The S&P 500 Index no longer admits firms with multiple share classes into its index.
Management says it will use the net proceeds from the IPO as follows:
for upgrade and expansion of manufacturing facilities;

for research and development;

for distribution network expansion; and

the balance for general corporate purposes, including funding potential investments and acquisitions of complementary business, assets and technologies, although we currently do not have any specific plans and are not negotiating any such investments or acquisitions.
Management's presentation of the company roadshow isn't currently available.
Listed bookrunners of the IPO are Credit Suisse Securities, Citigroup Global Markets, and Needham & Company.
Expected IPO Pricing Date: Not on the calendar.