Posted by Rob Waldner, Chief Strategist and Head of Multi-Sector on Oct 2, 2018, in Fixed Income
Invesco Fixed Income shares its views on rates around the world.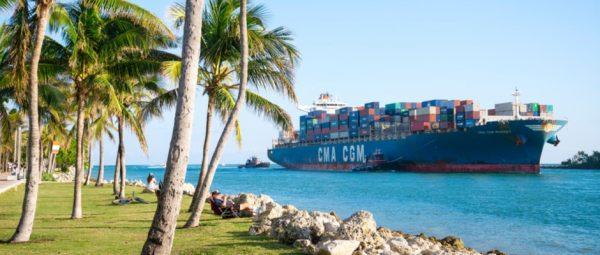 US: Neutral. With growing trade worries and above-trend growth, we expect US rates to stay range-bound. Core US inflation slowed in August, and we believe it will continue to slow for the rest of the year. Going forward, we expect softer rental and service costs to drive core consumer price inflation below 2%, excluding tariff-related price increases. Absent any major trade-driven shocks, US growth is likely to remain above-trend for the rest of the year, supported by stronger energy sector capital expenditures, increased job growth and consumption. We continue to see 2018 gross domestic product (GDP) growth reaching around 2.8%, 1% above the long-term sustainable trend. There is a risk of tighter global financial conditions due to trade-related tensions and additional tariffs in the next few months - this may cause asset price volatility that could ultimately benefit US Treasury prices.
Europe: Underweight. The September European Central Bank meeting was uneventful. President Mario Draghi showed confidence in the European macro outlook and maintained his dovish rhetoric regarding balance sheet tapering. Growth forecasts were revised downward by 0.1% for 2018 and 2019.1 Core inflation forecasts were also tweaked marginally lower. Although European economic data remain mixed, 10-year German bund yields have reached 0.50% as risk sentiment around emerging markets has improved and Italian bonds rallied this month.2 We continue to believe the bond market will begin to price greater term premium into the European yield curve given the prevailing strength of the euro area economy and depressed valuations.
China: Neutral. We expect a flattening government bond yield curve and believe short-term rates may underperform long-term rates. Despite loose interbank liquidity, the market has been relatively cautious. We think this is due to the heavy issuance schedule of local government project bonds, market expectations of higher inflation and potential fiscal stimulus. However, the upcoming inclusion of Chinese onshore bonds in major global indexes and the low correlation of this market to other markets should lead to strong foreign demand for Chinese onshore bonds, in our view, especially those issued by governments and policy banks.
Japan: Neutral. Yields on 10-year Japanese government bonds (JGBs) have remained around 0.1% since the Bank of Japan (BOJ) adjusted its policy guidance in July.3 Although yields have recently drifted higher, JGBs continue to be little influenced by moves in global fixed-income markets. This reflects the belief that the BOJ is unlikely to change its quantitative and qualitative easing policy anytime soon given still-lackluster inflation and the potential hit to growth from next year's planned value added tax hike. Underlying GDP growth has remained strong, although third-quarter growth is likely to slow sharply from the second quarter due to weather and earthquake-related disruptions. Core inflation remains very low, but there are some nascent signs that labor shortages are leading to upward pressure on wages.
UK: Neutral. We are approaching a critical juncture in the Brexit negotiations as Prime Minister Theresa May attempts to convince both the European Union and the UK parliament that she has the solution to the current deadlock. We are biased towards a favorable outcome and expect a deal at some point in the final quarter of the year. Despite the recent political stalemate, the UK economy has continued to show signs of resilience. Both GDP and average earnings were higher than anticipated in July, and market sentiment regarding a positive outcome to Brexit negotiations has improved. UK gilt yields have drifted higher in recent weeks, in line with global markets. If we continue to see improving growth data, above-target inflation and an increasing likelihood of a positive Brexit outcome, the Bank of England may raise rates more quickly than currently anticipated, pushing yields higher.
Canada: Overweight. Second-quarter GDP data rebounded nicely from the weather-induced slowdown in the first quarter. Employment reports have been mixed in recent months. Inflation appears to have stabilized around the midpoint of the Bank of Canada's (BOC) target of 1.0-3.0%, and the housing market has cooled due to macroprudential measures put in place last year.4 We expect the BOC to hike the overnight rate to 1.75% at its October meeting. In addition, we believe the Canadian 10-year rate should find buying interest if it nears 2.52%, the high for the year.5
Australia: Neutral. The Reserve Bank of Australia (RBA) kept its policy rate stable at the September meeting. The statement was nearly identical to that of the previous month. The RBA continues to expect above-trend growth, gradual declines in the unemployment rate and a pickup in inflation. The latest employment report was strong. While the unemployment rate remained stable, the number of jobs created was higher than expected and was made up of mostly new, full-time positions, bringing the "underemployment" rate to a four-year low. The latest GDP numbers were also quite strong. The RBA has cautioned, however, that trade tensions between the US and China are a material risk to its outlook. This concern, along with stubborn wage inflation and a slumping housing market, should keep the RBA on hold for some time.
India: Neutral. The Indian interest rate market experienced significant volatility this month, partly driven by a selloff in the rupee. We find current yield levels attractive from a valuation perspective, and expect the Reserve Bank of India (RBI) to intervene from time to time via open market operations to curb further downward pressure on the currency. Additionally, consumer price inflation has softened in recent months, with the August headline figure at 3.7%.6 We expect inflation to hover around 4% in the near term, meaning it is unlikely to be a driving factor of yields in the coming months, in our view. However, we believe the RBI may raise rates at its October meeting to contain rupee volatility. Although we see these factors as a net positive for the Indian 10-year government bond, we are staying on the sidelines until we see a shift in recent negative sentiment driven by the current account deficit, oil prices and a general bearish outlook toward emerging markets.
_______________
1 Source: European Central Bank, September 13, 2018.
2 Source: Bloomberg L.P., September 24, 2018.
3 Source: Bloomberg L.P., July 23, 2018 to September 20, 2018.
4 Source: Bank of Canada, October 2016.
5 Source: Bloomberg L.P., May 17, 2018.
6 Source: Bloomberg L.P., September 12, 2018.
Important information
Blog header image: lazyllama/Shutterstock.com
Gross domestic product is a broad indicator of a region's economic activity, measuring the monetary value of all the finished goods and services produced in that region over a specified period of time.
Policy bank bonds are those issued by the three Chinese policy banks as the primary source of funding (China Development Bank, Agricultural Development Bank of China, and Export-Import Bank of China).
Macroprudential measures are tools implemented by governments, regulators, etc. to reduce systemic risks in a given economy or region.
The risks of investing in securities of foreign issuers, including emerging market issuers, can include fluctuations in foreign currencies, political and economic instability, and foreign taxation issues.
Fixed income investments are subject to credit risk of the issuer and the effects of changing interest rates. Interest rate risk refers to the risk that bond prices generally fall as interest rates rise and vice versa. An issuer may be unable to meet interest and/or principal payments, thereby causing its instruments to decrease in value and lowering the issuer's credit rating.
The performance of an investment concentrated in issuers of a certain region or country is expected to be closely tied to conditions within that region and to be more volatile than more geographically diversified investments.
This does not constitute a recommendation of any investment strategy or product for a particular investor. Investors should consult a financial advisor/financial consultant before making any investment decisions. Invesco does not provide tax advice. The tax information contained herein is general and is not exhaustive by nature. Federal and state tax laws are complex and constantly changing. Investors should always consult their own legal or tax professional for information concerning their individual situation. The opinions expressed are those of the authors, are based on current market conditions and are subject to change without notice. These opinions may differ from those of other Invesco investment professionals.
| | | |
| --- | --- | --- |
| NOT FDIC INSURED | MAY LOSE VALUE | NO BANK GUARANTEE |
All data provided by Invesco unless otherwise noted.
Invesco Distributors, Inc. is the US distributor for Invesco Ltd.'s retail products and collective trust funds. Invesco Advisers, Inc. and other affiliated investment advisers mentioned provide investment advisory services and do not sell securities. Invesco Unit Investment Trusts are distributed by the sponsor, Invesco Capital Markets, Inc., and broker-dealers including Invesco Distributors, Inc. Each entity is an indirect, wholly owned subsidiary of Invesco Ltd.
©2018 Invesco Ltd. All rights reserved.
Interest rate outlook: US core inflation may drop below 2% barring tariff-related shocks by Invesco US