I just rolled out the new Mega-Millions Portfolio (referenced in a recent article), and today, I thought it would be valuable to provide readers with a list of my Top 5 "Mega-Millions" REITs to buy.
Keep in mind, the logic behind the new Mega-Million REIT Portfolio is such that the average investor can gain access to a diversified portfolio of REITs that encompasses a variety of property sectors and subsectors.
In this newest portfolio, I intentionally decided to overweight the technology sector that includes data centers, infrastructure (fiber and cell towers) and industrial (logistics). In addition, the primary prerequisite for being included in the Mega-Million portfolio is dividend growth.
It's proven dividend growth (or lack of dividend growth) and price appreciation are correlated. A few days I wrote an article on Washington Prime (WPG), and I commented that the market had likely not factored in a potential dividend cut for the high-yielding REIT.
Some argued that I was wrong, suggesting that if WPG opted to cut the dividend, that the price would not go down.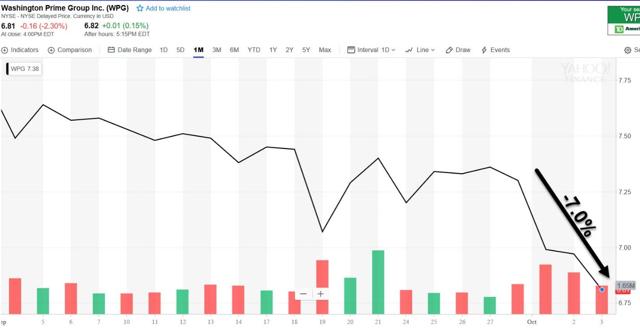 Source: Yahoo Finance
WPG shares are down by ~7.0%, likely due to bearish retail news, so I would not assume that a Sears (SHLD) BK is "already priced in". When there's a possibility of a dividend cut (albeit WPG has adequate cushion now), I would never advise anyone to jump on the train.
Alternatively, most of my picks are centered on REITs with growing dividends, and the best opportunities can be found with the companies that have the highest dividend growth prospects with the widest margin of safety.
There's simply no need to be a market timer and try to get rich buying shares in beaten-down REITs like CBL and WPG. Stocks with dividend increases are indicative of underlying business success, and the company would not raise its dividend if the business was not experiencing growth in revenues, profit, and FFO (funds from operations). The data proves that this is indeed the case: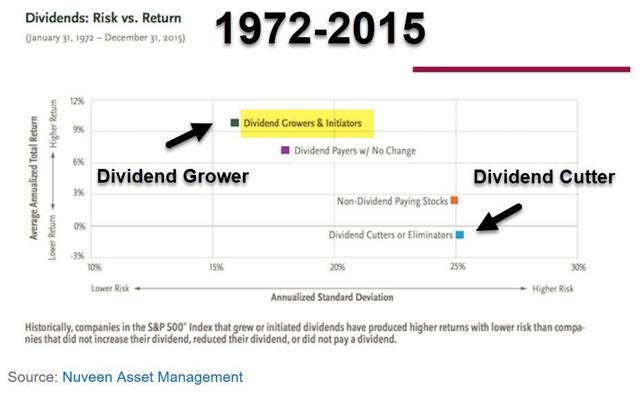 As you can see, over the long run (1972-2015), dividend growers have outperformed the three other categories (no-growth dividend payers, non-dividend-paying stocks, and dividend cutters) while demonstrating less volatility. This combination of higher return and lower volatility would lead to a much better risk-adjusted return (as measured by the Sharpe ratio) Source: investorplace.com.
Whether WPG shares are priced in for a cut or not is irrelevant to me; my job is simply to communicate the danger, which I have. Also, I'm not providing you with a breaking news story on the power of dividend growth investing; someone much smarter than me thought of that long ago:
"The prime purpose of a business corporation is to pay dividends regularly and, presumably, to increase the rate as time goes on." Benjamin Graham in Security Analysis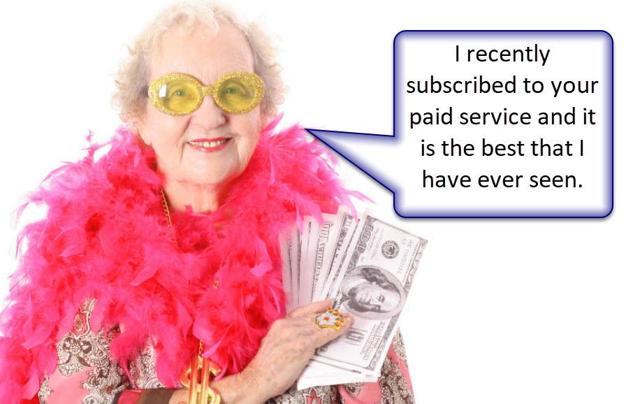 5 Top Dividend Growers
Mega-Million Pick #1: Crown Castle (CCI)
The Big Why: The growth opportunity from small cells, combined with the growth from CCI's towers, uniquely positions the company to capitalize on the evolution of wireless networks through the extension of the shared infrastructure model that continues to efficiently and cost effectively serve carrier needs.
Feather in its Cap: CCI continues to improve its financial flexibility while focusing on maintaining its investment-grade credit profile (S&P = BBB-). CCI's goal is to match the quality of the business with a strong balance sheet, and because of the investment grade balance sheet, the company has access to deep, stable and low cost of capital.
Downsides: Performance YTD: 1.2%
Alpha Inside Management Update: CCI's goal is to increase its dividend per share by 7% to 8% per year while positioning the company for the large potential upside created by 5G.
Bottom Line: As we scan our Intelligent REIT Lab scouting for companies that promise strong dividend growth, strong balance sheets, and scale, CCI gets our attention. However, shares (in CCI) have under-performed year-to-date...We are maintaining a BUY on this REIT as I believe that smartphones will continue to serve as the primary catalyst for growth.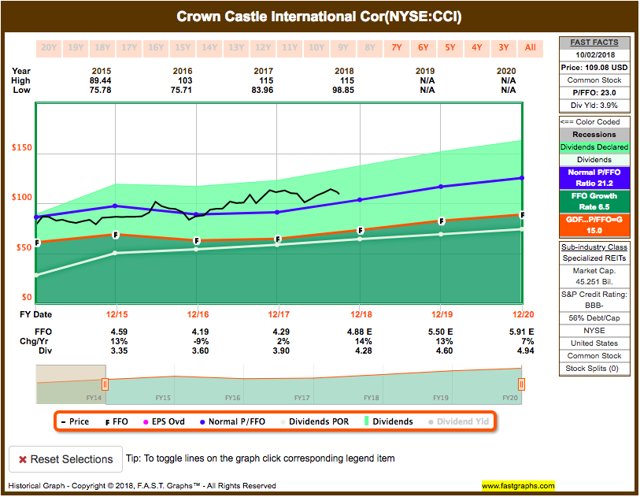 Mega-Millions Pick #2: Hersha Hospitality (HT)
The Big Why: Hersha's portfolio of recently built hotels reflects current tastes and preferences, and is positioned to generate significant free cash flow growth in the coming years. Many of the hotels are situated in the country's most populated technology and innovation districts, including the fast-growing Seaport in Boston, Playa Vista and Santa Monica in Los Angeles, Silicon Valley and South Lake Union in Seattle.
Feather in its Cap: Hersha increased the lower end of its RevPAR growth range with comparable portfolio RevPAR growth of 1.5% to 3%, AFFO per diluted share of $1.96 to $2.14 per share, and EBITDA to be in the range of $162 million to $170 million.
Downsides: Asset recycling is working and the experienced management team should be able to deliver high alpha over the next few quarters.
Performance YTD: 31.7%
Alpha Insider Management Update: Hersha's management team appears to be doing a fine job to generate shareholder value. I like the bi-coastal focus and the markets that Hersha is investing its capital. Asset recycling is working, and the experienced management team should be able to deliver high alpha over the next few quarters.
Bottom Line: We are maintaining a BUY on Hersha and are happy to see the strong year-to-date performance. Analysts are forecasting 9% growth in 2019 and that got our attention.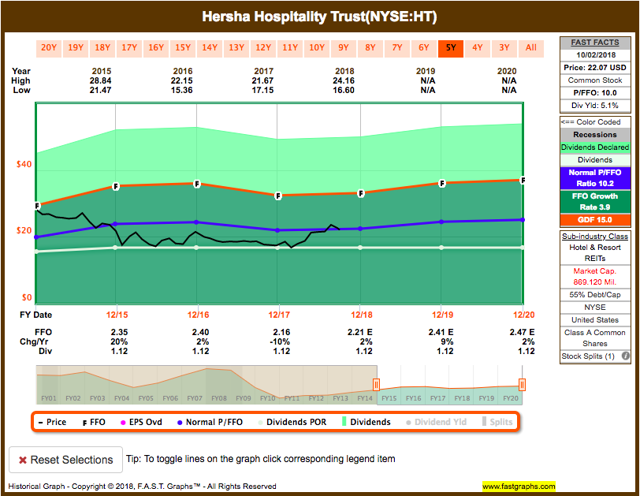 Mega-Millions Pick #3: UMH Properties (UMH)
The Big Why: UMH commenced operations in 1968, and the company has been operating as a REIT since 1985. As of the latest quarter, UMH owns a portfolio consisting of 114 manufactured home communities containing 20,600 developed sites located in New Jersey, New York, Ohio, Pennsylvania, Tennessee, Indiana, and Michigan.
Feather in its Cap: Conventional home prices continue to rise, supported by low inventories and increasing sales. As household formation strengthens and for-sale inventory remains limited, a large share of housing demand will drive strong demand for manufactured housing.
Downsides: UMH has also maintained a flat dividend of $.72 per year, but it appears that the FFO/share growth should provide the company with a wider cushion for the dividend, and possibly dividend growth in future years.
Performance YTD: 8.3%
Alpha Insider Management Update: UMH is well positioned to continue to expand its reach in markets in which the company wants to achieve strong earnings growth.
Bottom Line: UMH has strong growth prospects and the stable cash flows provide us with clarity as it relates to the company's total return prospects. We are maintaining a STRONG BUY on UMH despite the recent share price increase. Analysts are forecasting 19% growth in 2019…and obviously that caught our attention.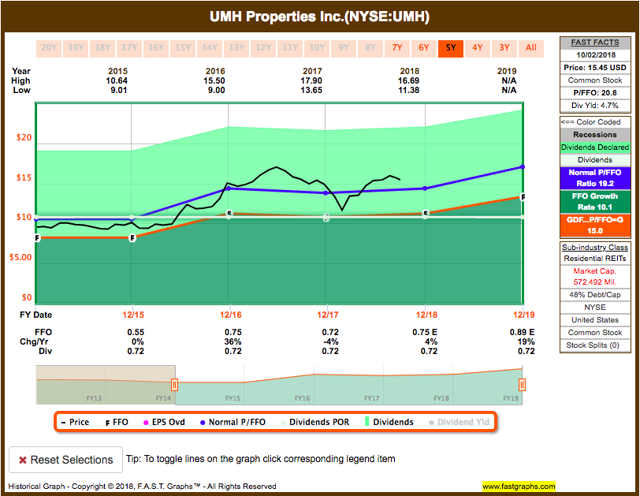 Mega-Millions Pick #4: CyrusOne (CONE)
The Big Why: As a result of the S&P upgrade and continued performance by CONE, we decided it was time for CONE to be upgraded to a SWAN. Recognizing that there aren't too many SWAN with a sub-3% yield, yet CONE is being recognized for its tough fundamentals that include the lowest payout ratio in the REIT sector (so CONE could have a higher yield if it wanted to).
Feather in its Cap: On September 26th, S&P Global Ratings raised its issuer credit rating on CONE to "BB+". Also, during Q2-18, Moody's upgraded CONE's corporate credit rating to Ba2 and maintained its positive outlook.
Downsides: CONE's shares recently pulled back as a result of Digital Realty's (NYSE:DLR) announcement last week (to acquire Ascenty for $1.8 billion) at the highest multiple ever (see our full report in the Forbes Real Estate Investor). In addition, the CoreSite (COR) downgrade by Cowen added more fuel to the fire that resulted in a pullback for all data center REITs.
Performance YTD: 7.4%
Alpha Insider Management Update: CONE posted very strong results for Q2-18: revenue, adjusted EBITDA, and normalized FFO all grew in the high teens to low 20% range. CONE is forecasted to grow FFO per share by an average of 12.0%, suggesting that the company should easily grow dividends in the future.
Bottom Line: CONE is a solid BUY based on the projected growth in the years ahead. The FAST Graph forecasting tool indicates that CONE could generate 15% annually over the next two to three years…and the dividend growth model is sound.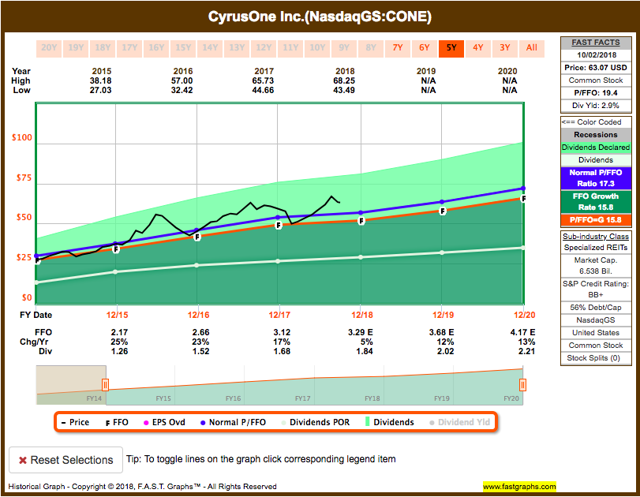 Mega-Millions Pick #5: Iron Mountain (IRM)
The Big Why: Iron Mountain's records management business continues to deliver steady organic revenue growth and strong margin expansion while at the same time achieving meaningful scale and faster-growing adjacent businesses.
Feather in its Cap: Iron Mountain continues to be a standout as a high-yielding investment which continues to grow AFFO and EBITDA in the mid to upper single digits, fueling continuing dividend growth.
Downsides: IRM acquired 5 entities within 9 months, and integration is still a risk. Also, mainstream investors are also likely dealing with the "less paper" hype, but that seems counterintuitive, since the records management business is producing strong numbers.
Performance YTD: -5.0%
Alpha Insider Management Update: IRM is achieving meaningful scale with its faster growing adjacent businesses, data centers. Iron Mountain expects to grow the data center business to 7% as the company's development pipeline fills out.
Bottom Line: We are maintaining a STRONG BUY on Iron Mountain, based on our fundamental analysis and deeply discounted share price with a P/FFO of 15.9.x. Growth forecast looks solid: 7% in 2019 and 11% in 2020.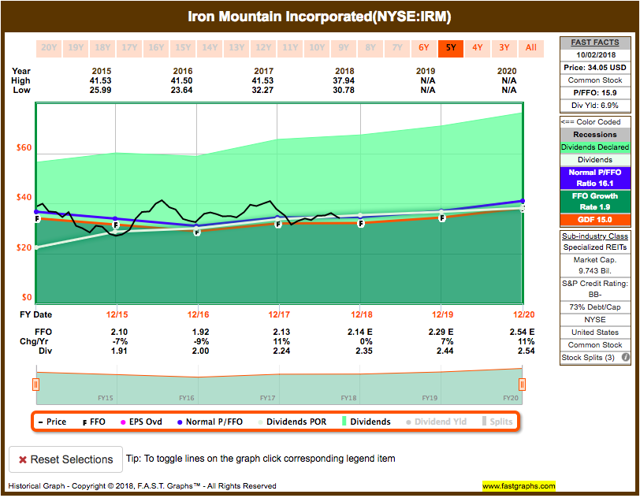 Author's note: Brad Thomas is a Wall Street writer, and that means he is not always right with his predictions or recommendations. That also applies to his grammar. Please excuse any typos, and be assured that he will do his best to correct any errors, if they are overlooked.
Finally, this article is free, and the sole purpose for writing it is to assist with research, while also providing a forum for second-level thinking.
Source: F.A.S.T. Graphs
Brad Thomas is one of the most read authors on Seeking Alpha (based on page views), and over the years, he has developed a trusted brand in the REIT sector. His articles generate significant traffic (around 500,000 views monthly) and he has thousands of satisfied customers who rely on his expertise.
Marketplace subscribers have access to a growing list of services, including weekly property sector updates and weekly Buy/Strong Buy/Hold/Sell (and soon Strong Sell) recommendations. Also, we are now providing daily early morning REIT recaps, including breaking news across the entire REIT universe.
For new subscribers we will include a free signed copy of The Intelligent REIT Investor. Act now!
Disclosure: I am/we are long ACC, AVB, BHR, BPY, BRX, BXMT, CCI, CIO, CLDT, CONE, CORR, CTRE, CXP, CUBE, DEA, DLR, DOC, EPR, EQIX, ESS, EXR, FRT, GDS, GEO, GMRE, GPT, HASI, HT, HTA, INN, IRET, IRM, JCAP, KIM, KREF, KRG, LADR, LAND, LMRK, LTC, MNR, MPW, NNN, NXRT, O, OFC, OHI, OUT, PEB, PEI, PK, PSB, PTTTS, QTS, REG, RHP, RLJ, ROIC, SBRA, SKT, SPG, SRC, STAG, STOR, TCO, TRTX, UBA, UMH, UNIT, VER, VICI, VNO, VNQ, VTR, WPC.
I wrote this article myself, and it expresses my own opinions. I am not receiving compensation for it (other than from Seeking Alpha). I have no business relationship with any company whose stock is mentioned in this article.