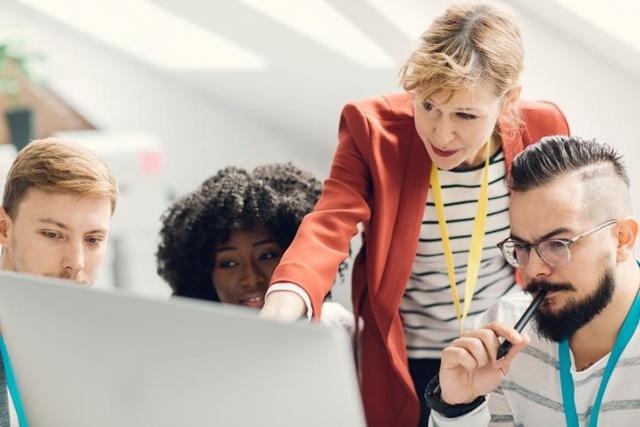 Marketing can be confusing for financial advisors. Most are very quantitative people who wouldn't list marketing at the top of their list of favorite things to do. Marketing is a necessity to grow businesses, but the advent of digital marketing is changing the way financial advisors need to think about how they are going to market their services over the Internet.
For this article, we'll dive into some best practices of online marketing for financial advisors.
Online marketing, digital marketing, inbound marketing – they're all the same concept, which simply means having a presence online where potential clients can find you. The most successful financial advisor firms include a visually stimulating website with intriguing content that is updated on a regular basis. The financial advisor website should also include compelling offers that resonate with visitors. When a visitor submits their data through a website, it's an opportunity to turn that contact into a lead and potential client over time by nurturing them with various information about your services and firm.
Here are 9 elements that should be incorporated into your site:
1. EASY, INTUITIVE AND INFORMATION-PACKED NAVIGATION
Easy-to-access, top navigation tabs should allow investors to search for what they want right away. The main objective is to get investors to lead capture forms, while educating them on your services.
Content is key, and it should be written with your client in mind. Think about it: If you work with retirees and widowers, make sure the content on your website isn't geared toward Millennials.
3. FREE TOOLS
Advisors should offer resources that will help investors in their informational stage. Create free offers that will resonate with your target audience.
4. AN EASILY ACCESSIBLE CONTACT US PAGE
Your site should make it very easy for an investor to reach out to you via a Contact form. Have easy-to-find forms throughout your site. Also consider the types of questions you will require someone to fill out in order to contact you. If you make the process to onerous, they likely will not submit their data to you. You want to provide visitors with what they're looking for, so that you have a better chance they'll submit their contact data to you.
5. AN UPDATED BLOG
Having a blog is one thing. Having a blog that is full of content that is targeting your ideal client is critical. You want fresh, updated content that is focused on your ideal client's pain points.
What issues are they struggling with?
What information can you write about that shows you've dealt with that issue before and are a subject matter on?
Topics that you may like to write about might not be the same topics that a potential client is interested in. Get focused with your writing and come at it from the reader's perspective vs. your own.
6. LINKS TO SOCIAL MEDIA ACCOUNTS
Social media gives advisors yet another avenue to generate leads. Advisors should always share their blog posts, videos and news stories.
7. AN EXPLICIT DESCRIPTION OF SERVICES
It's important for your website to convey not only what you do but why you're different and what the benefits are to an investor. One of the first things an investor looks for when visiting an advisor's website is whether the advisor offers services they need. Don't make your services a scavenger hunt. List them right up front, and in-depth descriptions are helpful.
8. HIGH-RESOLUTION IMAGES
A website is your first impression, so use photos that are high-resolution. Using real photos of your office and staff are also recommended as it gives investors a feel for what it would be like to work with you and/or your firm.
9. OPTIMIZED GRAPHICS FOR MAXIMUM PAGE-LOADING SPEED
People want their information immediately. They don't want to waste time waiting for a website to load. And they won't. Web-surfers will quickly move on to the next site if the process is taking too long. This also gives an outdated impression.
Sadly, the Internet is filled with advisor websites that were developed with serious intentions but are woefully inadequate in their ability to keep visitors from quickly clicking through to the next site.
The most successful financial advisors follow up with a strong inbound marketing strategy, one that includes local Search Engine Optimization (SEO), which uses keywords to rank high in a Google search for local advisors; drip campaigns, which include emails and newsletters to nurture a potential client; and directory listings, which get an advisor listed in local directors such as Yelp and Bing.
The Internet and online marketing is especially important for financial advisors, as more and more investors are turning to the Web to find, research and contact an advisor on their own.
Unfortunately, many financial advisors are slow to adopt online marketing. The concept can be overwhelming.
But it's a trend that can't be ignored anymore.
There are financially focused digital marketing firms that can help.
Creating a custom website isn't inexpensive, but it is a strategy that will save money in the long run. Think about how much money you may be wasting with fancy mailers and postage. These tactics typically get a 100% rejection rate. Putting money into a modern, digital marketing plan will continue to generate leads long-term. Some advisors don't believe they need new leads; that their current client base is enough. But situations do come up that make even the most loyal clients leave a firm – divorce, a move, death.
If you take anything from this article, it's this: Outbound, traditional marketing does not work anymore. Investors are actually eliminating advisors who use old-fashioned, high-pressure strategies like cold calls and direct mail from their list of potentials to interview. Aggressive sales tactics make investors uncomfortable, and, because of the Internet, they don't have to deal with them anymore. Investors are educating themselves and are finding, researching and eventually hiring financial advisors on their own.
Good financial advisors know this, and they are changing their strategies. Are you?
Disclosure: I/we have no positions in any stocks mentioned, and no plans to initiate any positions within the next 72 hours. I wrote this article myself, and it expresses my own opinions. I am not receiving compensation for it. I have no business relationship with any company whose stock is mentioned in this article.