Many argue that the current level of Price-Earnings (P/Es) is signaling an expensive U.S. stock market that will correct just as other markets have corrected in the past. Here's the history of total market P/Es back to 1986: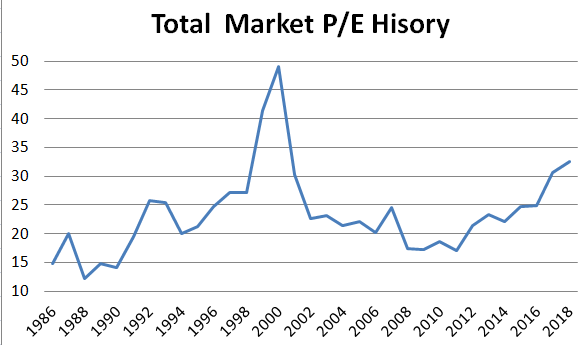 As you can see, most market corrections were preceded by a P/E above 20, except the Growth Bubble of the late 1990s. The US market currently stands at a P/E of 32, which should cause some concern.
A closer look provides some additional perspectives. The following chart shows the P/E histories of the large company Surz Style Indexes.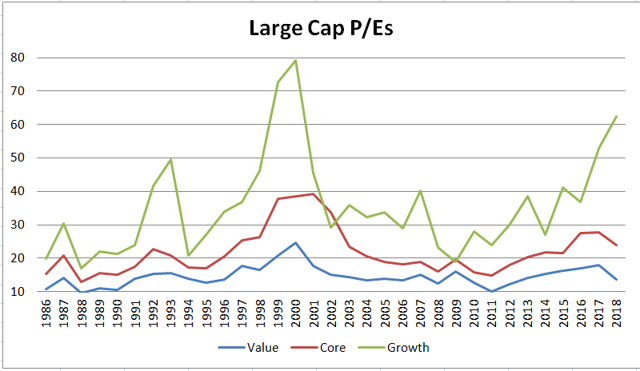 As you can see, it's the growth companies that drive up the prices, which has certainly happened this year, with large growth stocks earning 17% versus large value at 4%.
What does this mean?
You might have some ideas that explain why the large cap growth P/E appears to be a leading indicator. Suffice it to say that at the current 62, this level was only exceeded once in the past.
Disclosure: I/we have no positions in any stocks mentioned, and no plans to initiate any positions within the next 72 hours. I wrote this article myself, and it expresses my own opinions. I am not receiving compensation for it. I have no business relationship with any company whose stock is mentioned in this article.