Posted by Jon Vogler, Senior Analyst, Retirement Research on Oct. 5, 2018, in Retirement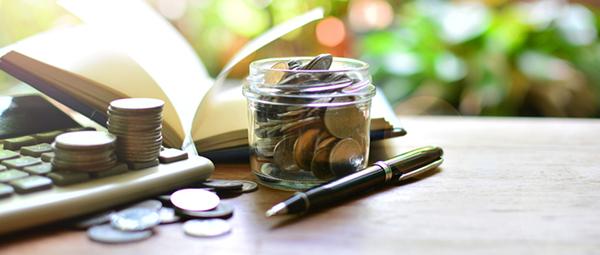 The Investment Company Institute (ICI) recently issued two reports on individual retirement accounts (IRAs) that describe the habits and behaviors of IRA investors. Titled "The IRA Investor Profile: Traditional IRA Investors' Activity, 2007 - 2016" and "The IRA Investor Profile: Roth IRA Investors' Activity, 2007 - 2016," the reports analyzed data from The IRA Investor Database, which tracks more than 17 million IRA investors. This information provides detail on the typical age of investors in both traditional and Roth accounts, how they begin saving in IRAs and the differences in asset allocations between owners of the two.
"Though there are significant differences between traditional and Roth IRA investors, both [types of accounts] provide savers with flexibility and diversification in their retirement savings options," said Sarah Holden, ICI Senior Director of Retirement and Investor Research. "Traditional IRAs are a popular option for savers who are looking to roll over a workplace retirement plan account, while Roth IRAs are often started with contributions. Both IRAs have options that appeal to workers in various stages of their lifetime savings cycles and help millions of Americans prepare for retirement."
Key findings from the ICI reports
The ICI found that 80% of traditional IRAs opened in 2016 were opened by rollovers from other tax-deferred retirement accounts. More than half of traditional IRA investors with an account balance at year-end 2016 had rollovers in their accounts. By contrast, 70% of new Roth IRAs in 2016 were opened through contributions.
IRA investors with contributions tend to persist with the contribution activity year-to-year. According to the research, more than 70% of traditional IRA investors who contributed in tax year 2015 also contributed in tax year 2016. The same can be said for 80% of Roth IRA investors.
Other major findings from the reports include:
Roth IRA investors tend to be younger than traditional IRA investors. At year-end 2016, 31% of the former were younger than 40, compared with 16% of the latter. Only 26% of Roth IRA investors were 60 or older, compared with 41% of traditional IRA investors.
At year-end 2016, 65% of Roth IRA assets were invested in equities and equity funds, compared with 53% of traditional IRA assets. For both types of accounts, allocations to target-date funds and balanced funds were similar: 19% to Roth IRAs and 18% to traditional IRAs. Allocations to bonds and bond funds (as well as money market funds) were lower in Roths than in traditional IRAs.
Withdrawal activity is much lower among Roth IRA investors than traditional IRA investors. In 2016, only 4% of Roth IRA investors ages 25 or older made withdrawals, compared with 24% of traditional IRA investors.
Read more from Invesco on retirement savings.
Sources:
401(k)Specialist, "How do Roth versus Traditional IRA savers compare?", John Sullivan, Sept. 19, 2018
PlanSponsor, "ICI: IRAs continue to serve American savers well," Lee Barney, Sept. 19, 2018
Financial Regulation News, "New ICI reports look at the investment habits of IRA investors," Dave Kovaleski, Sept. 20, 2018
Important information
Blog header image: ITTIGallery/Shutterstock.com
This does not constitute a recommendation of any investment strategy or product for a particular investor. Investors should consult a financial advisor/financial consultant before making any investment decisions. Invesco does not provide tax advice. The tax information contained herein is general and is not exhaustive by nature. Federal and state tax laws are complex and constantly changing. Investors should always consult their own legal or tax professional for information concerning their individual situation. The opinions expressed are those of the authors, are based on current market conditions and are subject to change without notice. These opinions may differ from those of other Invesco investment professionals.
| | | |
| --- | --- | --- |
| NOT FDIC INSURED | MAY LOSE VALUE | NO BANK GUARANTEE |
All data provided by Invesco unless otherwise noted.
Invesco Distributors, Inc. is the US distributor for Invesco Ltd.'s retail products and collective trust funds. Invesco Advisers, Inc. and other affiliated investment advisers mentioned provide investment advisory services and do not sell securities. Invesco Unit Investment Trusts are distributed by the sponsor, Invesco Capital Markets, Inc., and broker-dealers including Invesco Distributors, Inc. Each entity is an indirect, wholly owned subsidiary of Invesco Ltd.
©2018 Invesco Ltd. All rights reserved.
ICI reports offer insights into the characteristics of IRA investors by Invesco US