News reports touting breakthroughs in the applications of graphene, graphene-technologies, and M&A of graphene companies regularly appear. The reports never fail to generate questions to me about investing in the emerging field I've been writing about for three years. The three most followed pure graphene companies are investment disappointments, but there is a consumer products development company worth considering if an investor believes graphene has a future in commercial, industrial, and consumer products.
Stop The Presses
Investment momentum has been building for years. Here are some recent headline stories holding the interest of investors:
Paragraf, a graphene-tech startup attracts nearly $4M in seed money to build an R&D facility while another facility expands to enhance its mission for commercializing graphene in consumer products
Graphene is advancing substrate protection in anti-corrosion epoxy primers
Mining companies are partnering with R&D firms to scale up graphene production
Graphene is reportedly being used to strengthen road repair materials, improve cigarette filtration products, advance clean water treatment, increase the tensile strength of concrete, build supercapacitors for hybrid-electric transportation, help the disabled with graphene-enhanced pants, identify biomarkers in aging, help in ammonia detection, and more
In science, graphene show different activity levels in cancer cell imaging, clean-water tech, even silkworms fed graphene produce super-strong silk that conducts electricity and other graphene-enhanced materials are able to handle 1,000 times more current, and OLED electrodes can be produced from graphene.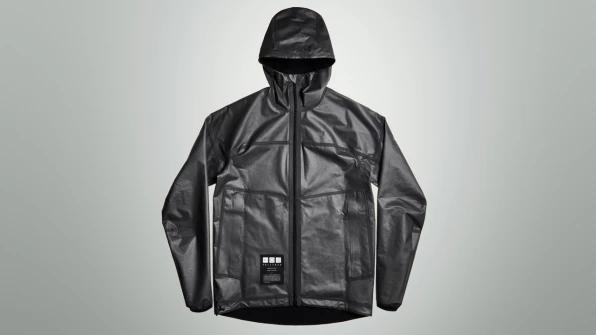 Source: A new graphene magical jacket
Few Sales, But I Want You Anyway
Investors in graphene might be enamored, too, with reports of company buyouts and takeovers but these are yawning exercises. M&As are small companies buying tiny companies with few assets that bring little to the pockets of outside investors. For example, NanoXplore (OTCQX:NNXPF) announced the acquisition of Sigma common shares and convertible debentures for ~$9M cash and 5.1M of NanoXplore common shares. Total transaction ~$18.8M. NNXPF shares sell for $1.20 above its 52-week low below $1 and down from a high nearer to $2.
Versarien (OTCPK:VRSRF) acquired 62% of a Spanish graphene company in 2018. Huffington Capital Corp. (TSXV:HU.H:APH), a capital pool company, announced in September that it is set to acquire US-based Grapheneca that produces graphene flakes. The financial terms were not disclosed, but Huffington is expected to complete a $4.5M CAD private placement. Likewise, the rumor of an acquisition of Graphene Nanochem Plc (OTC:GRPEF) drove share price last January to 90 cents, but it is now selling for eight cents per share.
The three companies receiving great attention but in my opinion have disappointing results for investors are
HAYDALE GRAPHENE IND ORD (OTCPK:HDGHF) selling for 38 cents per share from a 52-week high of $2.50
Applied Graphene Materials Plc (OTCPK:APGMF) with shares down ~30% in 2018 to 68 cents after topping $8.55 a few years earlier, and
Graphene 3D Lab (OTCQB:GPHBF) selling for eight cents per share after reaching 20 cents at the end following a cash investment allegedly from insiders and unknown parties
Consumer Goods And Graphene
Graphene-enhanced consumer goods are making their ways into retail markets. At best, it is incremental but for investors, it is probably better to pursue these manufacturers than pure graphene companies. Growing more popular are graphene-enhanced fishing rods and golf clubs, hardened bicycle helmets for safety, wheels, and frames for endurance and weight reduction, in-ear monitor and wireless earphones, outdoor clothing for cooling in the heat and skiers, plus a growing list of commercial and industrial products.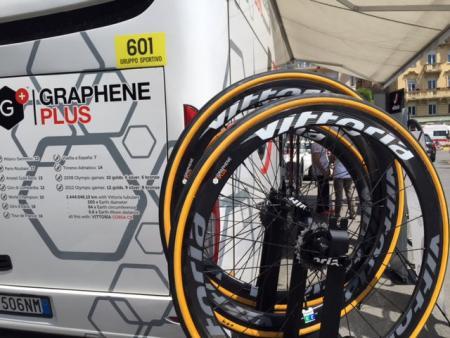 Seeking Alpha does not report on this London Exchange company.
Directa Plus (LON: DCTA) is an Italy-based company with shares selling for about 61-pound sterling or $82 per share. The 13 years old company specifically produces graphene-based manufactured products and their products are fashionable. The company publishes a Corporate Governance statement shareholders will appreciate. The company also explains on its website the technology behind its range of graphene-based products whether ready-to-use or custom-blended along with the benefits: chemical-free, non-toxic, quality assurance, etc. Here are excerpts from DCTA's 2018 six months financial report:
For purposes of transparency, I am leaving the numbers reported in their original GBP:
Revenues for the half year to 30 June 2018 more than doubled to €573,822 (H1 2017: €278,492), reflecting the increase in the number of our customers' products launched in the market and confirming our commercial momentum. • Costs (staff costs and other expenses) were, as always, tightly controlled and fell by more than 7 percent to €1.8m (H1 2017: €1.94m). • Loss after tax for the period was 16.6 percent lower at €1.75m (H1 2017: €2.1m) and loss per share was €0.04 (2017: loss of €0.05). • Cash at period end was €4.95m (€6.93m at 31 December 2017).
Be sure to consult with your broker and accountant for the tax implications when investing in a foreign company.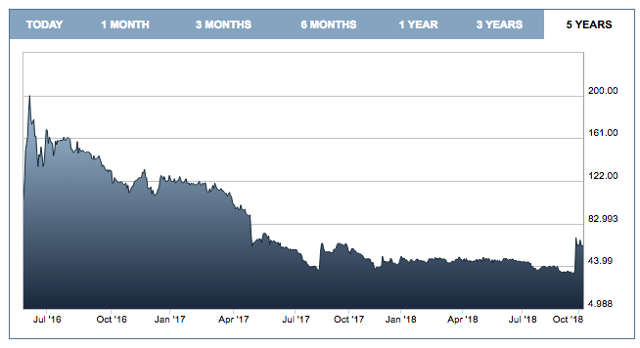 The 52-week range in GBP is 37-77.50. Trading has been on the light side below the 30-day average of 59,259 shares. Recent highlights include conclusion of an agreement with one of Europe's largest refiners to develop a plant for treating oil-contaminated water, expanding workwear products, and high performance textiles, agreements for testing their products in products for automobiles including tires, and in September 2018, company shares surged 90% following an announcement that DCTA resurfaced the world's first road with its graphene super modifier.
Conclusion
Pure graphene companies remain languishing because production of graphene in large quantities continues at a slow pace for technological reasons, uses for graphene are largely R&D based requiring purchases in small quantities per sale, and pure graphene companies are generally not terribly transparent about corporate affairs, financial matters, and the like. On the other hand, the potential for graphene sales as an industry is great in my mind. Right now, I look to Directa Plus as the best investment in the industry. The management appears well organized, sticking to its mission, innovative, with revenues building, and cost consciousness a priority. The brio of DCTA makes the company the brightest bulb in the pack.
Editor's Note: This article covers one or more microcap stocks. Please be aware of the risks associated with these stocks.