One doesn't have to look very hard to make a bullish thesis on Apple (AAPL) based on their growth in the Services division. The shocking news of the last week is that a portion of the revenue base is set for a major boost thanks to Google (GOOG, GOOGL). These high-margin revenues might provide a bigger boost to the bottom line than the new iPhones.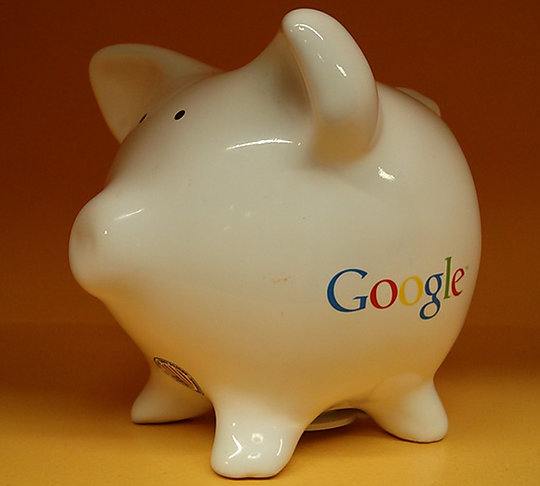 Image Source: Search Engine
Google Squeeze
Google has long paid Apple to remain the default search engine in Apple products such as the iPhone. For years, the amount was only a few billion dollars and mostly an afterthought considering the size of Apple's revenue stream.
Bernstein estimated Google paid up to $3 billion in traffic acquisition costs (TAC) last year, up from $1 billion in 2014. At the time, A.M. Sacconaghi Jr. suggested that Apple products accounted for 50% of Google's mobile search. Clearly, the default browser in an Apple phone has substantial value.
Google has spent the last year complaining about the rising TAC. If it wasn't for substantial revenue growth, the 23% growth in TAC during Q2 to $6.4 billion would've hit the stock hard.

Source: Alphabet Q2'18 earnings release
Google clearly paid a huge increase to a distribution partner with related costs up nearly 50% from last Q2. The $1 billion hike in fees still only took the costs to 13% of related revenues.
The surprising news is that Goldman Sachs has actually set the payment target at an incredible $9 billion for the year. Or maybe this amount isn't a huge shock when looking at the TAC boosts that Alphabet has been paying.
Fast Company makes the point this amounts to about $12.75 per device which seems high, but an iPhone user probably has a substantially higher annual value.
What was mostly glazed over in the Fast Company discussion of the payment for 2018 was the incredible suggestion that TAC would jump to $12 billion next year. The amount almost seems too good to be true for Apple shareholders, but Mobile Marketer provides more solid details on the numbers per Business Insider.
Alphabet is worth nearly $850 billion and mobile is the future. Half of the mobile search traffic is probably worth either $9 billion or $12 billion.
Services Boost
Apple has long hidden the actual revenues in the Services and Other Products segment. The Services group grew by 31% last year with Goldman Sachs forecasting that the search revenues were actually larger than other key areas like Apple Music and iCloud.
In the last quarter, Services revenue grew by ~$2.3 billion to $9.5 billion. If Goldman Sachs is correct, the default browser payment to Apple would average out to $2.25 billion per quarter or around 24% of the quarterly revenues from Services now.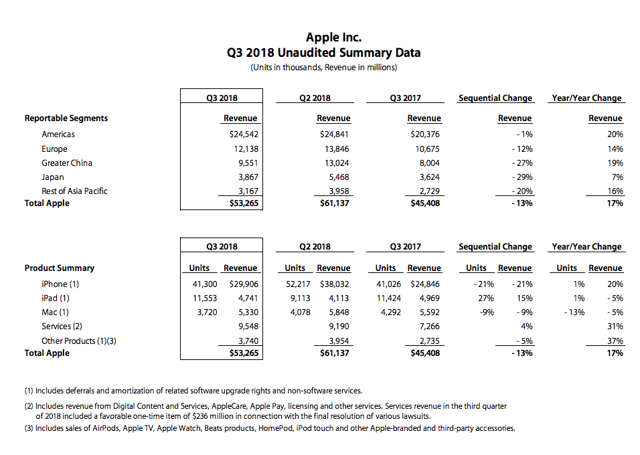 Source: Apple FQ3'18 summary data
A 33% revenue hike from Google next year to $12 billion would keep the Services business on the substantial growth trajectory despite the higher revenue levels. An additional $750 million in high-margin revenues per quarter combined with the growth in Apple Music and other areas such as the App store could easily push quarterly Services revenues above $12 billion.
The market only forecasts revenues growing about $17 billion next year suggesting over 50% of the additional revenues will come from Services. The new iPhones are expected to contribute higher ASPs, but even an additional $20 per phone according to Piper would only contribute about $4.4 billion in revenue growth for FY19 that just started in October.
Remember that Services business has higher margins than the rest of the business. These high margin default browser payments are offset with the lower margins from Apple Music to still generate an estimated gross margin of over 50% according to Morgan Stanley. These big boosts will contribute substantially higher EPS growth than traditionally from an equal revenue split with Services and iPhones.
Bernstein analyst Sacconaghi sees the additional search revenues as pure profit:
Given that Google payments are nearly all profit for Apple, Google alone may account for 5% of Apple's total operating profits this year, and may account for 25% of total company OP growth over the last two years.
The FY19 EPS boost will see an initial boost of up to 10% just from stock buybacks in the $100 billion range. These buybacks will boost the FY18 target of $11.78 per share to $12.96 for FY19 based on share reductions alone. The EPS target of $13.71 only factors in a $0.75 increase in estimates coming up to only about a 6% boost. Analysts are far behind the curve in raising FY19 numbers with the growth beyond buybacks only matching revenue growth.
Based on the confidence that this payment from Google gives us in the boost to high-margin Services revenues, the best estimate is that EPS, after buybacks boost, grows double the revenue rate. In this regard, a 12% boost to profits above the nearly $13.00 EPS target after the massive buybacks places the FY19 EPS target at $14.50+.
A prime example is the $3 billion additional search revenues alone will add over $2.5 billion in net income equal to over $0.50 in EPS growth.
Takeaway
The key investor takeaway is that Apple is raiding the Google piggy bank to the advantage of shareholders. EPS estimates for FY19 have to rise above current estimates of $13.71 due to the big boost in search revenues while in the midst of the massive stock buyback.
Disclaimer: The information contained herein is for informational purposes only. Nothing in this article should be taken as a solicitation to purchase or sell securities. Before buying or selling any stock, you should do your own research and reach your own conclusion or consult a financial advisor. Investing includes risks, including loss of principal.
Disclosure: I am/we are long AAPL.
I wrote this article myself, and it expresses my own opinions. I am not receiving compensation for it (other than from Seeking Alpha). I have no business relationship with any company whose stock is mentioned in this article.