A lot of potential Glu Mobile (GLUU) investors look at where the stock has come from and make a lot of invalid conclusions. Looking backward can be helpful in understanding the risks of any particular stock, but the story on this mobile-game developer is the future. Glu Mobile actually is one hit game away from a major breakout of the triple top above $7, while the recent weakness is based on invalid fears from the past.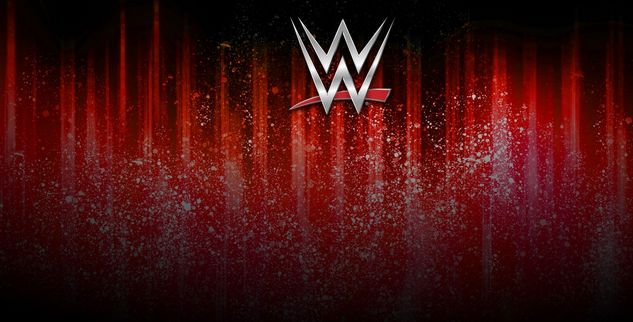 Image Source: Glu Mobile website
Lack Of Hit Games
In the course of about 18 months, Glu Mobile has gone from under $2 to nearly $8. The mobile-game developer hasn't exactly produced new hit games during that time period, either causing the Roth Capital downgrade to start the week to hit the stock hard. If the stock market actually worked correctly, Roth Capital would upgrade the stock based on their $8 target on a stock down near $6 now. My investment thesis has had people buying at $6 and below for a while now.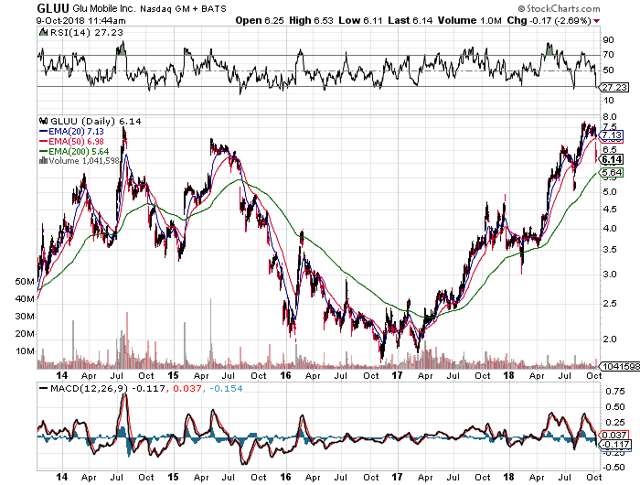 The company did make a solid acquisition of Crowdstar back in 2016 that included Design Home and Covet Fashion. Neither game was exactly a hit from the start. Back in Q4'16, both games only combined for revenues of $14 million. This chart shows how the business has morphed into one not needing new hit games.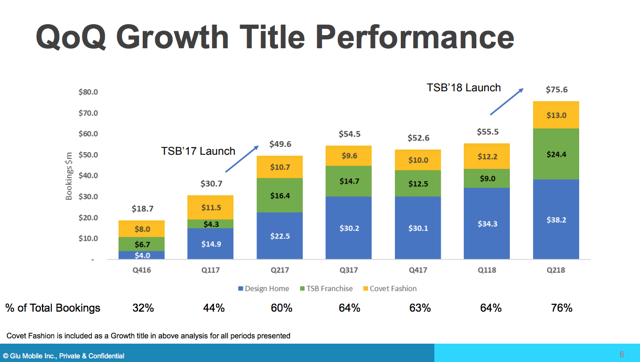 Source: Glu Mobile Canaccord Genuity presentation
Combined with the Tap Sports Baseball franchise, Glu Mobile has seen quarterly revenues from these games surge from only $18.7 million to $75.6 million during that general time period. All three franchises have generated solid growth over a period where games traditionally would lose revenues.
The key to shareholder success wasn't new hit games, but consistently growing revenues from existing games. The market loves recurring revenue, and Glu Mobile is now tapped into those recurring streams. Design Home reached a top-five grossing rank on September 15 showing how the game isn't losing any steam.
This brings us to the concept of where the stock could go if Glu Mobile was actually to add another pillar to these games. Either via an immediate hit or a game that starts out like Design Home and goes quickly from revenues of $15 million per quarter to over $30 million.
The one thing CEO Nick Earl hasn't achieved since taking over at the end of 2016 is a new hit game. The company did buy Crowdstar for only $45.5 million on the day he was announced CEO. A big step up in the stock valuation might only occur once the company shows the general ability to produce new hit games with the general fear that Design Home or Tap Sports Baseball will eventually lose their luster.
The company has some hopes with either the WWE Universe game or the Disney (DIS) title in the pipeline. The World Wrestling Entertainment (WWE) game already has struggled in beta and another game in Dash Town appears behind schedule as well.
Nothing really to show yet on these new games in development isn't a major concern. One shouldn't exactly shut out the idea to the long-term thesis. It only takes one hit game.
Long-Term Targets
Over the course of the last year, Glu Mobile has seen booking expectations shift from the $200 million level to start 2017 to the current expectations to reach $376 million this year. The company has long burned cash, so a lot of investors likely brushed off these targets for reaching 20% EBITDA margins on bookings of $500 million.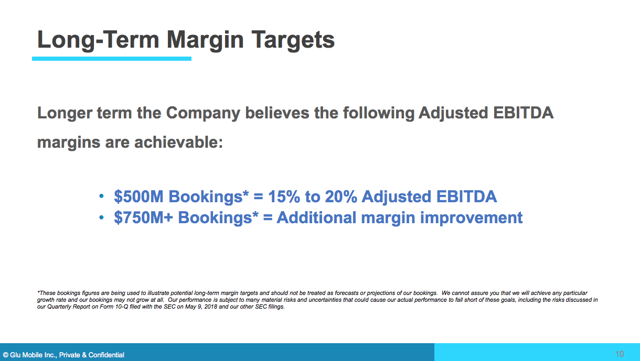 Source: Glu Mobile Canaccord Genuity presentation
Glu Mobile just needs another game like Design Home or Tap Sports Baseball to reach that $500 million bookings target. At those targets, the company would generate $100 million in EBITDA. A good start, but it'll only head higher from there.
In the meantime, the stock now trades at a meager 2.2x EV/FTM sales. Glu Mobile had almost caught up to Zynga (ZNGA) before the Roth Capital downgrade, but the stock is still far below the Electronic Arts (EA) multiple.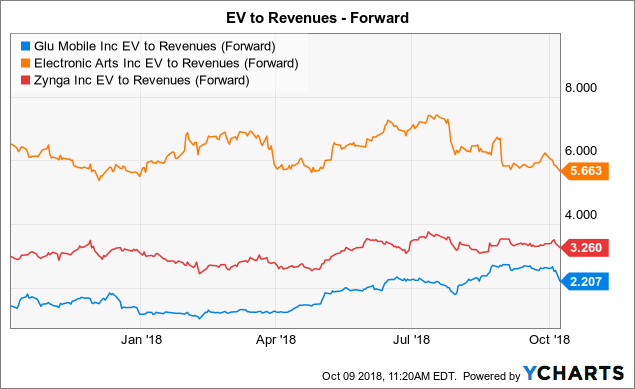 The key to the story here is that Glu Mobile is one hit away from seeing those forward revenues jump from $400 million to $500 million. A sudden EBITDA boost and the stock has to at least top the EV/S multiple of Zynga.
Slap a 4x EV/FTM sales target of $500 million and a cash balance up to $100 million, the stock reaches a market cap of $2.1 billion or more than double the current level. Remember, this target only tops Zynga and still leaves a gap with Electronic Arts.
Takeaway
The key investor takeaway is that the market keeps overlooking the ability of Glu Mobile to continue growing revenues from existing game franchises. At $6, the game is exceptionally cheap again based on that thesis alone. The ability to finally deliver a new hit game will push the stock to new heights.
Disclaimer: The information contained herein is for informational purposes only. Nothing in this article should be taken as a solicitation to purchase or sell securities. Before buying or selling any stock you should do your own research and reach your own conclusion or consult a financial advisor. Investing includes risks, including loss of principal.
Disclosure: I am/we are long GLUU, ZNGA.
I wrote this article myself, and it expresses my own opinions. I am not receiving compensation for it (other than from Seeking Alpha). I have no business relationship with any company whose stock is mentioned in this article.