Jobs, Trade And The Economy: What Did We Learn Last Week?
Includes:
ADRU, BBCA, BBEU, BBJP, BIL, BRAZ, BRF, BRZU, BZQ, CLTL, CNDA, DBBR, DBEU, DBEZ, DBIT, DBJP, DBMX, DBUK, DEWJ, DEZU, DFVL, DFVS, DLBL-OLD, DLBS, DTUL, DTUS, DTYL, DTYS, DXJ, DXPS, EDOM, EDV, EEA, EGF, EPV, EUFL, EUFN, EUFS, EURL, EWC, EWCS, EWI, EWJ, EWU, EWUS, EWV, EWW, EWZ, EWZS, EZJ, EZU, FBZ, FCAN, FEEU, FEP, FEUZ, FEZ, FIBR, FIEE, FIEU, FJP, FKU, FLCA, FLEE, FLGB, FLIY, FLJH, FLJP, FLMX, FTT, GBIL, GOVT, GSEU, GSJY, GSY, HEDJ, HEWC, HEWI, HEWJ, HEWU, HEWW, HEZU, HFXE, HFXJ, HJPX, HYDD, IEF, IEI, IEUR, IEV, JEQ, JPN, JPNH, JPNL, JPXN, MEXX, MXE, MXF, OPER, PLW, PST, PTEU, QCAN, QGBR, RFEU, RINF, RISE, SCHO, SCHR, SHV, SHY, SPEU, SPTI, SPTL, SPTS, TAPR, TBF, TBT, TBX, TLH, TLT, TMF, TMV, TTT, TUZ, TYBS, TYD, TYNS, TYO, UBR, UBT, UDN, UPV, USDU, UST, USTB, UUP, VGIT, VGK, VGLT, VGSH, VUSTX, ZROZ
by: Kristina Hooper
Posted by Kristina Hooper, Chief Global Market Strategist on October 8, 2018, in Market & Economic
Weekly Market Compass: Identifying the trends behind key data releases and trade agreements.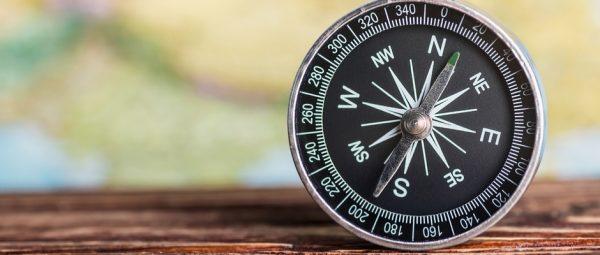 Last week was particularly busy, with key data releases giving us the latest glimpse into economic activity around the world, and government negotiations establishing the boundaries of important trading relationships. Here's what we learned and what we need to watch going forward.
September US jobs report released
The US unemployment rate declined - and that's despite the labor force increasing - which helps explain the strong consumer sentiment readings we are seeing. In my view, the economy is clearly very healthy and growing robustly even though September job creation was tepid at 134,000.1 While this nonfarm payroll number was well below estimates and even further below my expectations, it was made up for by upward revisions to the August and July figures.
Average hourly earnings growth was up a strong 0.3% for the month, yet it did not pierce 3%, coming in at 2.8%.1 This should mean less immediate concern about inflation - which should keep the 10-year yield from exploding, in my view. However, we need to follow the situation closely given that the burgeoning tariff war also has the potential to create significant inflation.
Brazil elections
The first round of Brazil's presidential election was held this past weekend. Jair Bolsonaro, the far-right populist candidate, garnered the most votes by a very significant margin - almost enough to win in the first round. He will go up against Fernando Haddad in the second round of elections later this month. Neither candidate is business-friendly, but I believe the markets will clearly prefer Bolsonaro in the two-way run off; that's good, because it seems likely he will win in a landslide.
United States-Mexico-Canada (USMCA) Agreement
Since last week's announcement of a trilateral trade agreement between the US, Mexico and Canada, I've had an opportunity to review the pact. The following are my key takeaways:
For Canada, the most positive development - besides having an agreement - is that the country will be able to avoid what could have been devastating auto and auto part import tariffs that US President Donald Trump threatened in the interest of national security. Now, both Canada and Mexico each have a tariff exemption on 2.6 million passenger vehicles.2
The agreement includes a provision requiring a member country to notify the others if it launches trade talks with a non-market economy (they are obviously referring to China) - and that member country may be punished. If the talks result in a trade agreement with the non-market economy, then the member country could be excluded from the USMCA. This is a very significant addition, and is intended to make it more difficult for China to make trade agreements with Canada and Mexico. I view this clause as an attempt by the US to thumb its nose at China; it certainly amps up the trade conflict between the two.
This agreement is not dissimilar to KORUS (the US-Korea trade agreement signed recently) in that the US ultimately was willing to make significant concessions. Some may misinterpret this as a sign that the US will do the same in negotiations with China. I believe that is unlikely and should not be expected; the US does not appear to be looking for compromises with China, and I expect the trade conflict with China to worsen further and spill over into foreign policy (we have recently seen military aggression and rhetoric increase, particularly US Vice President Mike Pence's recent speech on China, and I expect that to continue).
Because this is technically a new agreement, it is governed by the requirements of the US' Trade Priorities and Accountability Act of 2015. This provides a timeline in which the agreement cannot be signed before November 29; it appears set to be signed by the leaders of the three member countries on November 30. Therefore, it is unlikely to be ratified by Congress until early in 2019. I think the odds are very good that the USMCA will be ratified, even if the House were to switch to a Democratic majority after the November mid-term elections. That's because it is not a bilateral agreement, and it's really a revamp of NAFTA with no major changes.
However, there is one potential wrinkle: Some trade experts are suggesting that the Trump administration may decide to withdraw from NAFTA in an attempt to pressure Congress into passing the USMCA, setting up a battle on Capitol Hill. I believe that is unlikely, as the results of the mid-term elections aren't expected to change Congressional support for the USMCA, as explained above. However, we can't ignore that there are critics who believe that the USMCA takes these countries one step further away from free trade by increasing rules of origin requirements, normalizing national security as a rationale for tariffs, and lowering protections for foreign companies. And for lower-priced auto models assembled in Mexico, it might be too inconvenient to shift production. This means that manufacturers may choose to pass on the 2.5% tariff to US consumers, which would be unfortunate, especially since that would likely impact many lower-income Americans who can least afford a price increase.
The passage of this agreement suggests that the Bank of Canada can move forward with rate hikes, given greater visibility about sustained economic growth as a result of the USMCA Agreement. As for the US, I believe this agreement means that now the US can spend more time and effort on its trade dispute with China, which is unlikely to be a positive, in my view.
China's slowing economy
The Chinese manufacturing Purchasing Managers Index (PMI) for September clocked in at 50.8, significantly below its reading of 51.3 for August.3 And this was better than the Caixin September manufacturing reading for China, which came in at 50.0, below its reading of 50.6 for August.3 It is worth noting that the Chinese services PMI reading was a more impressive 54.9.3
China's economy has been slowing, albeit very modestly. But I believe it is a mistaken assumption to expect that this means China will capitulate to the US in a trade war. China has the ability to ramp up domestic spending, and it has already started doing just that. In addition, the People's Bank of China (PBOC) just decided to cut the reserve ratio requirement (RRR) for the fourth time this year, which should also help support economic growth. As the PBOC explained in a brief statement on its website, the purpose of the cut is to "provide further support to real economic development, improve the structure of liquidity for commercial banks and financial markets, and reduce financing costs."
What to look for going forward
US-China trade. We will want to watch the situation between the US and China closely. Unfortunately, I expect the situation to deteriorate further as a result of the US' continued "poking in the eye" of China with, for example, the "non-market economy" clause in the USMCA Agreement, which is clearly targeting China. Of course, trade spills into foreign policy, and we are seeing tensions heightening there as well.
Italy and the EU. As expected, Italy's budget negotiations with the European Union (EU) are not going smoothly. By the end of last week, the Italian coalition government was trying to assuage the ire of the EU and investors, after taking criticism for announcing its spending target of a public deficit of 2.4% of gross domestic product (GDP), which violated its covenant with the EU. While keeping that spending plan for next year, Italy is now committing to reduce its budget deficit targets in 2020 and 2021. Not surprisingly, the yield on the 10-year Italian bond has risen significantly and is now at 3.593% - a 4½ year high.4 Higher borrowing costs are placing pressure on Italy as it services its debt. We will want to follow this situation closely because yields may rise so high that it makes debt service far more difficult and, perhaps, untenable.
Fed watch. As I've been saying, everything that happens between now and the next US Federal Reserve (Fed) meeting will dictate whether the Fed raises rates a fourth time this year, so we will want to follow the situation closely. So far, US economic data has been strong, with the ISM Manufacturing Index clocking in at a strong 59.8 for September, and services clocking in at 61.6 - an exceptionally strong reading.5 Not surprisingly, the Atlanta Fed GDPNow indicator is now projecting third-quarter GDP will be 4.1%.6 However, that may not be enough to push the Fed to hike rates again, given tepid wage growth. In a speech last week, Fed Chairman Jerome Powell lauded the US economy but said he doesn't see evidence that the labor market is overheating or is placing significant upward pressure on prices (and that was certainly borne out in the September jobs report, where average hourly earnings growth was modest). Powell did add that the Fed would be particularly attuned to any changes in inflation expectations and stands ready "to act with authority if expectations drift materially up or down."
Brexit negotiations. The March 2019 Brexit date is looming large, with a key EU summit on October 17-18 very close at hand. The European Union's Brexit negotiators have expressed the view that an agreement with Britain is "very close," according to a Reuters report on October 5. This suggests that the acrimonious dispute over the Irish border issue may be nearing resolution. We have heard this before, and so I am skeptical, but will be following this situation closely and hopefully.
Japan's economy. Japanese economic data has been solid, although business sentiment suggests concerns about potential trade wars with the US. I expect the US to push hard on Japan with regard to trade, but I believe Japanese Prime Minister Shinzo Abe will show strength and push back, taking a page from Canada's playbook. I believe the trade dispute ultimately will be resolved, although we may have to experience rhetoric and threats along the way, which could put greater downward pressure on Japanese business sentiment. We will want to follow the situation closely as it unfolds.
Stock market volatility. Last week saw the stock market hit another high before experiencing significant losses in the last few days of the week. Clearly, a re-rating of stocks has been occurring as US yields move higher. In addition, I believe we are starting to see a more fulsome pricing in of the potential for tariffs to negatively impact the economy. I expect volatility to continue, including the potential for a significant but relatively brief sell-off in the fourth quarter.
___________
1 Source: Bureau of Labor Statistics, October 5, 2018
2 Source: Reuters, "Trump administration says trade pact will bring auto jobs back to U.S.," October 1, 2018
3 Source: Reuters, "China factory sector hurt in September as trade frictions bite," September 30, 2018
4 Source: Bloomberg, L.P., October 8, 2018
5 Source: Institute for Supply Management, October 1, 2018
6 Source: Federal Reserve Bank of Atlanta, October 5, 2018
Important information
Blog header image: OlegDoroshin/Shutterstock.com
Gross domestic product is a broad indicator of a region's economic activity, measuring the monetary value of all the finished goods and services produced in that region over a specified period of time.
The Chinese Purchasing Managers Index (PMI), a commonly cited indicator of economic health for the manufacturing and non-manufacturing (services) sectors, is officially calculated by China's National Bureau of Statistics.
The Caixin/Markit Purchasing Managers' Index (PMI) for China is a private survey of manufacturing and non-manufacturing economic health based on survey responses from senior purchasing executives.
The ISM Manufacturing Index gauges the US manufacturing sector's economic health and is calculated by the Institute of Supply Management based on surveys of manufacturing firms.
The GDPNow Indicator seeks to forecast the growth rate of US real gross domestic product before the official estimates are released by the government
A reserve ratio requirement is mandated by central banks and sets the minimum requirement for the level of reserves that commercial banks must keep on hand.
The opinions referenced above are those of Kristina Hooper as of October 8, 2018. These comments should not be construed as recommendations, but as an illustration of broader themes. Forward-looking statements are not guarantees of future results. They involve risks, uncertainties and assumptions; there can be no assurance that actual results will not differ materially from expectations.
This does not constitute a recommendation of any investment strategy or product for a particular investor. Investors should consult a financial advisor/financial consultant before making any investment decisions. Invesco does not provide tax advice. The tax information contained herein is general and is not exhaustive by nature. Federal and state tax laws are complex and constantly changing. Investors should always consult their own legal or tax professional for information concerning their individual situation. The opinions expressed are those of the authors, are based on current market conditions and are subject to change without notice. These opinions may differ from those of other Invesco investment professionals.
| | | |
| --- | --- | --- |
| NOT FDIC INSURED | MAY LOSE VALUE | NO BANK GUARANTEE |
All data provided by Invesco unless otherwise noted.
Invesco Distributors, Inc. is the US distributor for Invesco Ltd.'s retail products and collective trust funds. Invesco Advisers, Inc. and other affiliated investment advisers mentioned provide investment advisory services and do not sell securities. Invesco Unit Investment Trusts are distributed by the sponsor, Invesco Capital Markets, Inc., and broker-dealers including Invesco Distributors, Inc. Each entity is an indirect, wholly owned subsidiary of Invesco Ltd.
©2018 Invesco Ltd. All rights reserved.
Jobs, trade and the economy: What did we learn last week? by Invesco US