The markets crumbled Wednesday, with the Dow shedding more than 800 points (down 3.2%) and the S&P 500 tumbling nearly 3.3%.
Gary Gordon has his eyes on the recent market action, back again with commentary outlining why higher interest rates may impact markets more than investors think. The housing sector will likely be impacted by higher rates. More stocks are hitting lows than reaching new highs. The global economy is slowing down.
Is this "way too low for way too long?"
We also have Editors Picks from Scott Kennedy and J Mintzmyer.
Here are today's Editors' Picks:
Chart of the day: Global PMI output.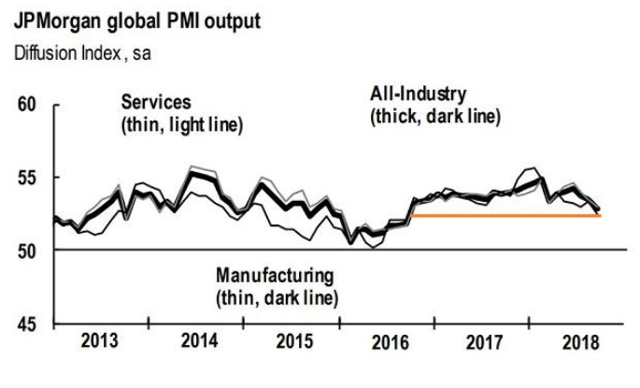 Comment of the day, from DamnYouMarket!
Can Bezos be beat? Reminds me of playing chess against my computer. My computer beat me 47 times to 0 on easy mode. We then switched to kickboxing and I'm undefeated at 1-0. On a unrelated subject - anyone know a good deal on a new computer?
Image of the day: On the beach.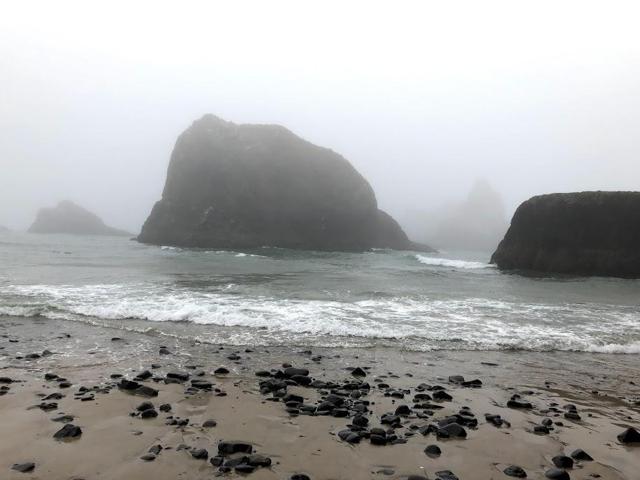 Fun fact of the day:
Astoria, Ore., has the distinction of being the first permanent settlement on the Pacific Coast. It also landed the first U.S. post office west of the Rocky Mountains. The city is named after John Jacob Astor, an investor and fur trader from New York City.
Thanks for reading. Please share your "Editor's Pick" with fellow investors by posting it in the comments.
Have a great day!
Michael