There are over 100 million people in the world with sleep apnea, people who wake many times per night due to airway obstruction and who live their lives in the foggy netherworld of sleep-deprivation. For these unfortunates, there previously was two choices: undergo invasive in-patient surgery with uncertain results, or connect themselves to a Darth Vader-esque CPAP machine each night before they go to sleep. Now there is a third choice, a medical product that uses nerostimulation to silently, comfortably, and effectively treat sleep apnea and enable patients to get a good nights sleep.
In this article, I discuss Inspire Medical Systems' (INSP) disruptive new sleep apnea treatment and its advantages over CPAP and traditional surgery. I examine its effectiveness, touch upon some basic fundamentals, and end with an analysis of the current technical price chart.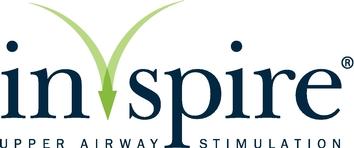 Source: Inspire Prospectus
Inspire's Innovative Device:
No mask, no hose, no noise: That is what recent IPO Inspire Medical Systems promises with its proprietary Inspire therapy, the first and only FDA-approved upper-airway neurostimulation technology for moderate to severe obstructive sleep apnea. The Inspire system monitors a patient's every breath and delivers mild stimulation to the hypoglossal nerve when necessary to maintain an open airway (the hypoglossal nerve controls the tongue and airway muscles). It is controlled by a small remote, enabling the patient to turn it on and off, adjust stimulation strength, and pause if needed. The device is implanted under the skin of the neck and chest through three small incisions during an outpatient procedure under general anesthetic, and once installed, it is generally maintenance free for eleven years, at which time the battery must be replaced.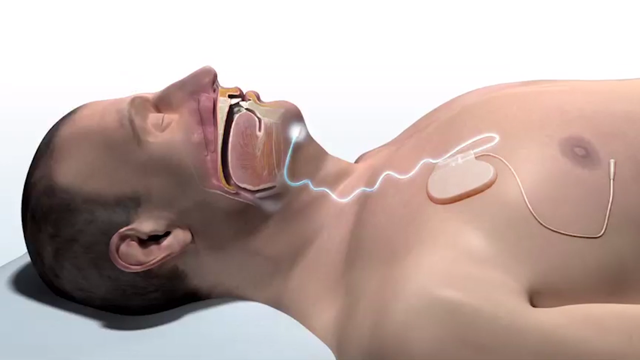 Source: Inspire Website
The Trouble With CPAP
The CPAP machine (continuous positive airway pressure) is currently the standard treatment method for moderate to severe obstructive sleep apnea.
While CPAP does help patients breathe, there are many major problems with it, and as a result approximately 35-65% of patients do not use their CPAP machines regularly. The CPAP machine is useless if patients refuse to use it or only use it occasionally. Why the noncompliance? Here's why: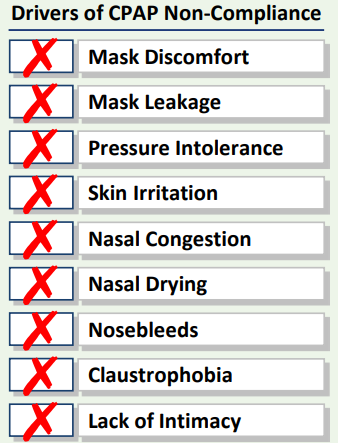 Source: April 2018 Slide Deck
As you can see from the list, the CPAP experience is not a pleasant one.

Does this look comfortable? Source: April 2018 Slide Deck
In contrast to CPAP's spotty usage rates, 80% of Inspire patients report using their Inspire device consistently over a 5 year span, and "high patient satisfaction" was reported to be 92%.
Surgery is an option for some, but it is an invasive major surgery with a hospital stay and a long, painful recovery time. What's more, results vary; sometimes it works well, and sometimes it doesn't. According to Inspire, traditional surgery has "limited or unpredictable clinical benefit." Yes, surgery is also required for the Inspire device, but it is a short, minimally invasive procedure involving three small incisions; patients do not have to spend a night in the hospital, and they typically recover quickly.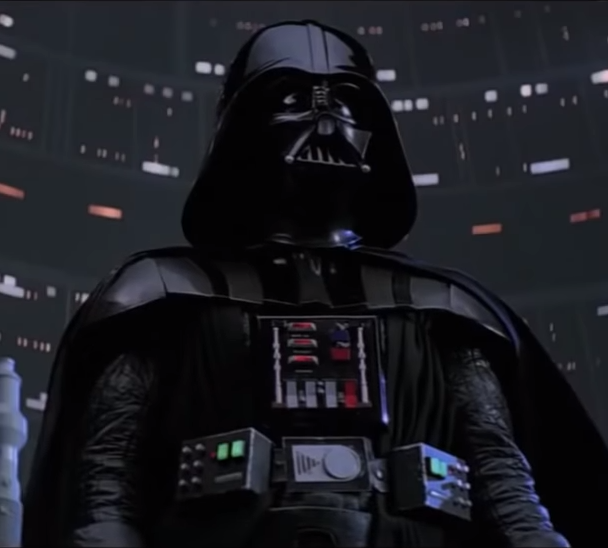 Feeling like this guy with your CPAP machine? Source: Youtube Screen Capture
The Sales Explosion
Inspire Medical began trading in May 2018 and currently has a market capitalization of $834.1 million. This small-cap company is in rapid expansion mode, and the sales figures reflect that:
| | | |
| --- | --- | --- |
| March 2017 | 5.3 ($Mil) | +78% (YTY) |
| June 2017 | 6.0 | +68% |
| September 2017 | 7.3 | +56% |
| December 2017 | 10.0 | +91% |
| March 2018 | 10.0 | +89% |
| June 2018 | 10.09 | +81% |
What we have seen thus far is consistent, high double-digit sales growth, which shows strong product demand and a successful expansion of the business. Companies can "sugarcoat" income via short term buy backs and clever shenanigans, but revenue is a clear, un-manipulated indicator. Note that management does expect some seasonal weakness, a bit in the 3rd quarter due to what management calls "The European effect," and a more substantial decrease in the 1st quarter, as patients push to have their implants completed in the 4th quarter, before their deductibles reset.
Inspire began selling their product in Europe (in 2011), successfully entered the US, and is now expanding in both regions. In addition, it is on the brink of initiating sales in Japan, with rollout beginning in the second half of 2019. An announcement regarding the commencement of sales in Japan could happen any day now, and it may serve as a catalyst to definitively snap the stock price out of its downward consolidation (more on this later). Assuming management continues to execute, these sales figures are just the tip of the iceberg, as expansion in these areas accelerates and the company initiates sales in other countries. I am not going to address TAM (Total Addressable Market) in this article, but let's just revisit the figure I used at the start of this article: According to Inspire's 2017 annual report, there are over 100 million people with sleep apnea worldwide. For perspective, that is roughly one-third the population of the United States - a lot of potential patients.
Guidance: During the 2nd quarter earnings call, management provided revenue guidance for the full year of 2018, projecting $42.8 to $44 million. If it comes to fruition, this revenue increase pencils out to be 50%-54% growth over the prior year. In my book, a yearly revenue growth rate of 50% is impressive.
Earnings? What Earnings?
Like most young, hyper-growth companies, Inspire is sacrificing profit for rapid expansion. This is a model that can work spectacularly well; for example, Amazon (AMZN) lost money each year from 1999-2002, and Square (SQ) lost money from 2012-2015, as each grew explosively. Amazon is now projected to make a jaw-dropping $17 per share in 2018, and Square is estimated to finish off the year with a solid $0.45 per share. Of course, the strategy can backfire; Pets.com is a famous victim of over-expansion (paired with the unfortunate timing of the dot.com bubble burst). To be clear, buying stock in a company that is losing money every quarter is much riskier than buying stock in a company that is printing money, a la Amazon. But in hindsight, wouldn't it have been great to buy Amazon years ago during its losing-money phase, instead of today, when practically every mutual fund in the country owns shares and is looking for a reason to unload?
Inspire is estimated to lose $-1.85 in 2018 and $-1.27 in 2019. Net loss for second quarter 2018 was $5.9 million. Now, for the good news: Inspire raised $112 million (net) via their May 2018 Initial Public Offering, with the expressed intent of growing the business and increasing research and development. While it is unclear (to me anyway) whether Inspire will be able to turn profitable before this cash runs out, some back of the napkin math indicates that at a roughly $6 million per quarter burn rate, $112 million IPO funding will last 18 quarters or 4.5 years. So, while further dilution is possible (and unpleasant for shareholders), it appears to me that Inspire has a good chance of turning profitable without raising further cash.
And to be clear, Inspire's product is very profitable: gross margin in the second quarter 2018 was 80.8%, compared to 77.2% during the second quarter of 2017. As a general rule of thumb for gross margin, over 50% is good. Like many medical device companies, Inspire is turning a handy profit on its products. In the short term, it is just choosing (wisely, in my opinion) to expand rapidly, at the sacrifice of net profit.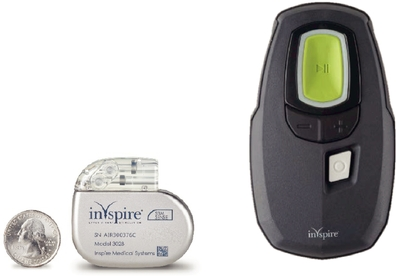 Pictured above is the implant device and remote control. Source: Inspire Prospectus
The Technical Picture
Thus far in its young life as a publicly traded company, Inspire's price chart has been orderly, well-behaved, and predictable. That is not is not to say that tomorrow it will not become a bucking bronco of a chart, a la Tesla (TSLA). Soon after its IPO on May 3, 2018, INSP settled into a steady trend channel and marched upward for several months. Eventually, the price got ahead of itself, and for the months of September and October it has been consolidating, also in orderly fashion. I anticipate that the consolidation will end soon, and the price chart will begin forming its first real base pattern, perhaps the ubiquitous cup with handle. In fact, it broke above its downtrend line just a few sessions ago and is trying to rebound, although at the moment Mr. Market and his panic over interest rates is doing his best to stifle any upward price movement. Here is the one year chart: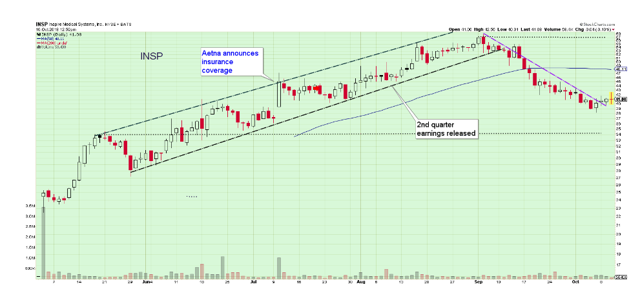 Chart courtesy of StockCharts.com
I held shares of Inspire during the uptrend, taking profits on some of the shares on the way up, and then reluctantly selling the rest when the price broke down below the lower trend line in early September. Now, after waiting over a month to rebuild my position, am beginning to test the waters with my pinkie toe; in other words, I picked up a tiny handful of shares at about $41 and am now waiting for more information.
Rather than trying to guess the bottom and deftly catch the proverbial falling knife, I am going to wait until the price closes above the downtrend line (in purple) with authority to rebuild my position in full. By authority, I mean a significant move on strong volume. So far, price has moved above the trend line, but volume has been meek, and the upward candlesticks have been small. Ultimately, the price will do one of these three things: 1) Continue upward 2) Fall back and retest the trend line, find support, and then continue upward 3) Reverse course and fall through the trend line in a resumption of the downtrend. I am going to buy shares in two more stages and only buy the second and third lot if the chart follows scenarios one or two. I do not expect scenario three to occur, but if it does, I will irritably cut my losses at 7ish% and wait again for another entry point.
Because I know the company well, believe in the power of its disruptive technology, and am encouraged by its fundamentals, I am comfortable with this entry strategy. However, more cautious investors may wish to wait until after 3rd quarter earnings are posted at the end of October, or until a base has completely formed and the price breaks out above final resistance at $57.
In Summary, a High-Risk/High-Reward Disruptor
A wise old sage on a mountaintop high in the Himalayas once told me to buy stock in companies that disrupt the way we work, live, and play (ok, maybe I read that online). Inspire certainly is positively disrupting the way we sleep, something we do for a third of our lives. It is a high risk, high reward investment that has the potential to make significant gains, if management is able to execute over the next couple years and transform Inspire from a hyper-growth company into one turning a hefty profit. One need only look at the long-term chart of fellow medical product company Abiomed (ABMD) to see the potential of companies in this industry. Is Inspire Abiomed? Certainly not. But here is some final food for thought: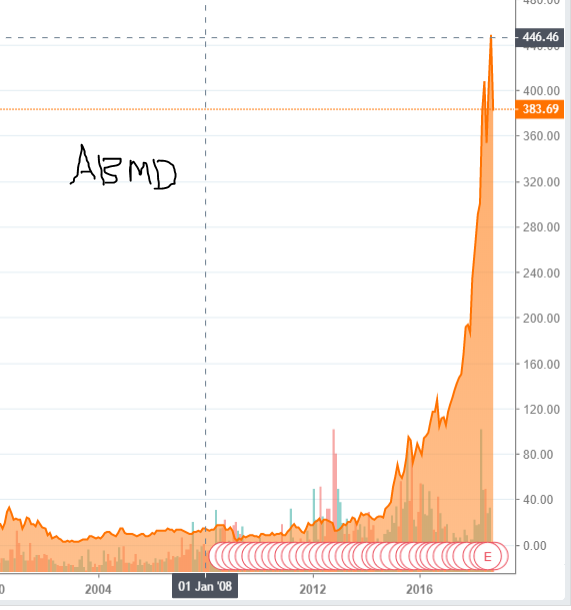 Please do post your comments and questions regarding Inspire on the comment board below, and/or share ideas on other medical products companies that are disrupting healthcare. I enjoy reading your comments (most, anyway) and will respond when I can. Also, feel free to become a follower of my articles, if you are so inclined. I write about biotechs, growth stocks, and investing strategy, as well as an occasional technical analysis blog post.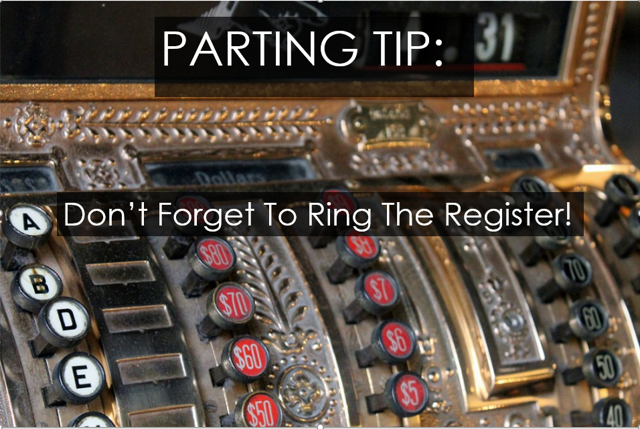 Source: RJA 1988 Pixabay.com
Disclosure: I am/we are long INSP.
I wrote this article myself, and it expresses my own opinions. I am not receiving compensation for it (other than from Seeking Alpha). I have no business relationship with any company whose stock is mentioned in this article.
Additional disclosure: I am not a professional stock analyst or money manager, and the information provided is for educational purposes only; it is not a recommendation to buy or sell a stock. Please do your own research and invest accordingly.