Your Italian Espresso Cup For October 11th, 2018
In light of our apparent new tradition to start the morning with a strong Italian espresso cup - here is another one for you to drink, i.e. chew on.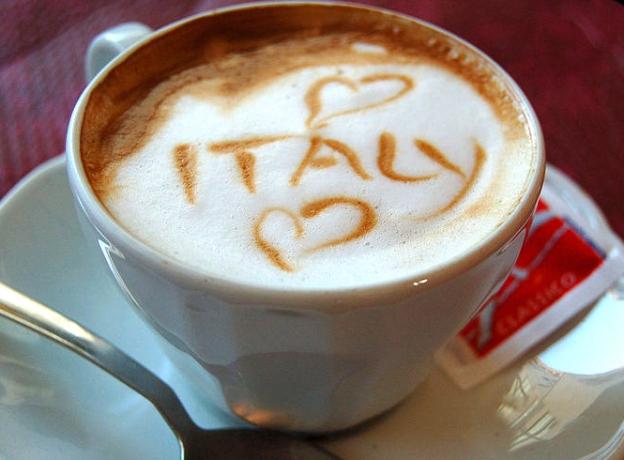 Ciao Bambino
Italy's Deputy Prime Minister, Matteo Salvini, continues to act like a child who refuses (can't?) to fully understand the depth/severeness of the problem he's facing.
Yesterday, he was insisting (hoping?) that Italy (EWI, HEWI, DBIT, FLIY) - Germany (EWG, DAX, GF, DXGE, HEWG, DBGR, FGM, QDEU, FLGR) - 10-year bond yield spread won't reach 400 bps.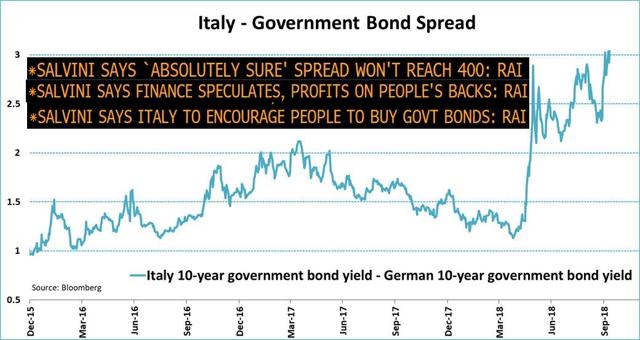 As a matter of fact, he said that he is "absolutely sure" the spread between Italian and German bond yields won't widen to 400 basis points.
So he said...
With the spread moving to about 310 bps this morning, it certainly looks like the markets are challenging Mr. Salvini's "absolutely sure" remarks. (Side note: This firm assurance by Mr. Salvini might go down in history just as well as Tesla's (TSLA) Elon Musk's "Funding secured" tweet went...)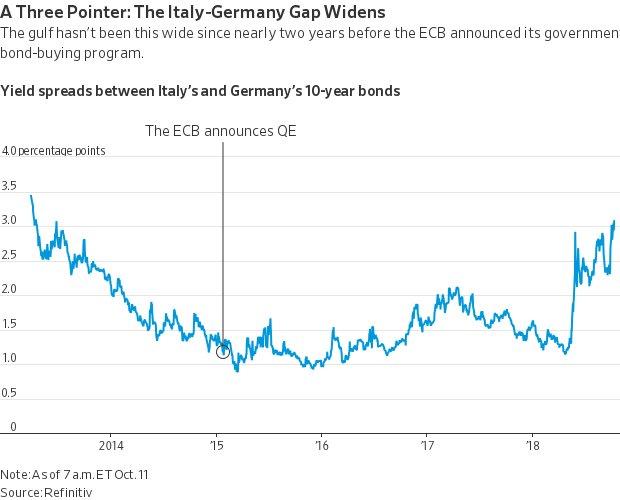 By the way, the last time the Italy-German bond yield spread reached 400 bps was during the European debt crisis in 2012.
Germany
Speaking of Germany... Its Finance Minister Olaf Scholz just warned Italy to take care of its high debt. He says that nobody (else) can (or will) take this responsibility away from the Italian government, nor can Italy export this problem or transfer it to its European (VGK, EZU) partners.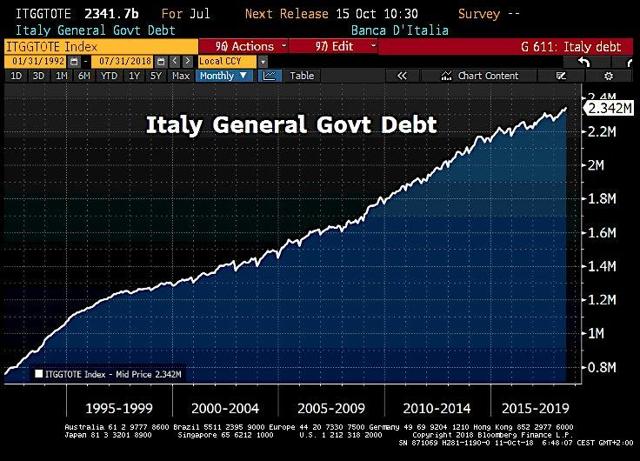 Of course, Mr. Scholz also sees a chance for Euro-Reform in 2018. They never keep disillusioning themselves, don't they?
Hallelujah! The IMF Is On Alert
With its growing doom loop, Italy (EWI) has finally made it into the IMF (in)stability report.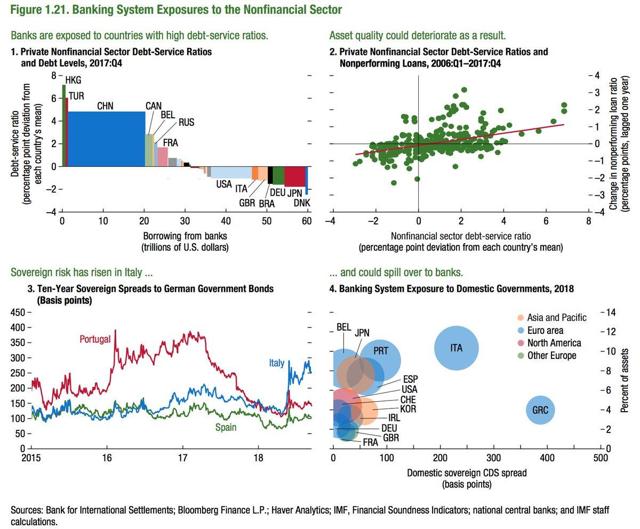 The IMF warns that investors and governments alike are underestimating the risk of a financial shock as balance sheets are getting more and more stretched.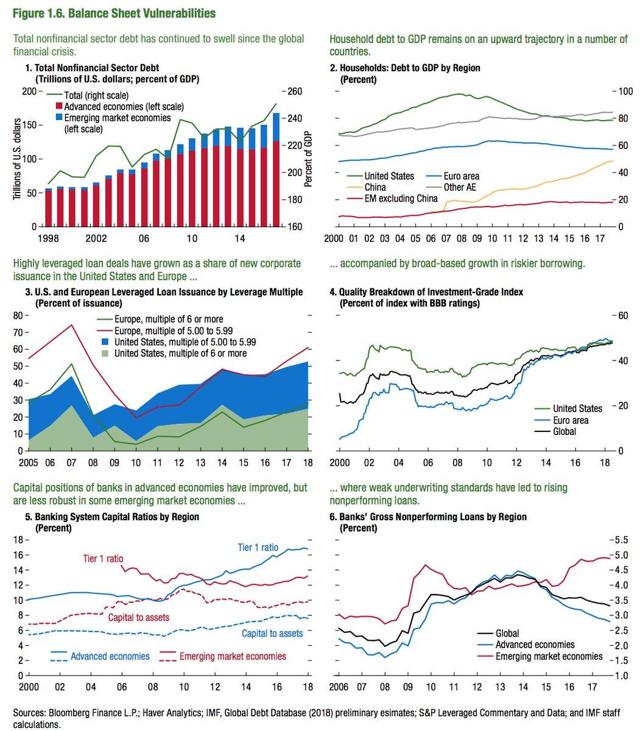 Recall, though, that the IMF has a very poor track in its attempt (role?) to spot trouble. Let's call it a complacency misplaced 10-year after the worst global financial crisis.
So Is The Bank Of Italy
Bank of Italy sees risk of experiencing a vicious circle over the country's debt costs. The BoI says that if market tensions don't ebb, interest spending would be above government estimates in 2019-20.
Well, the BoI is certainly not going to be the first person/entity to think that the Italian's government's economic outlook is way too optimistic.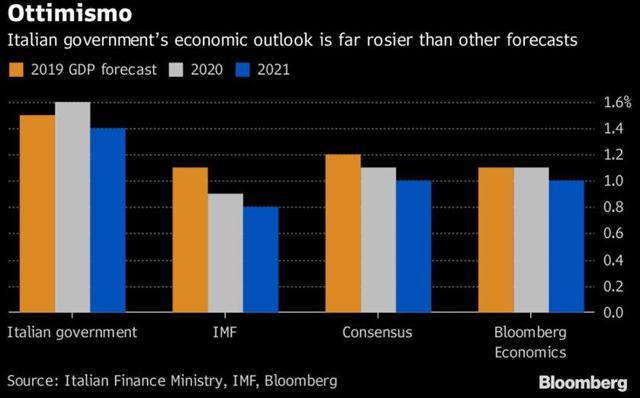 Having said that, it should be of note that interest expenditures had fallen to €65.5B in 2017, from a high of €83.6B back in 2012.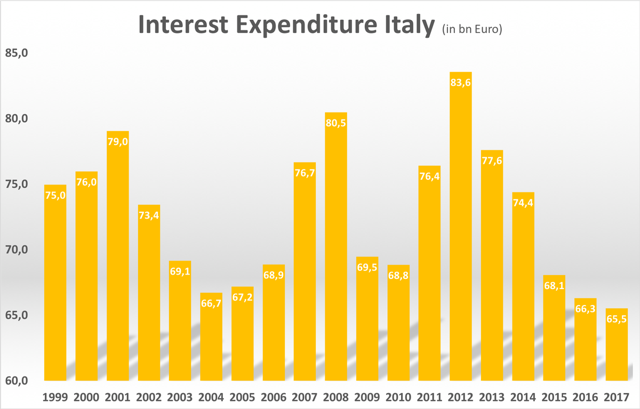 A Deteriorating Trust And Creditworthiness
Even as the budget-deficit crisis continues, Salvini, who leads the anti-migrant League, and Luigi Di Maio of the anti-establishment Five Star Movement, both insist they'll stand by their campaign promises.
Should/how can we take them seriously?
Meanwhile, it's not only the trustworthiness of the Italian leaders that is deteriorating but also the creditworthiness of the country.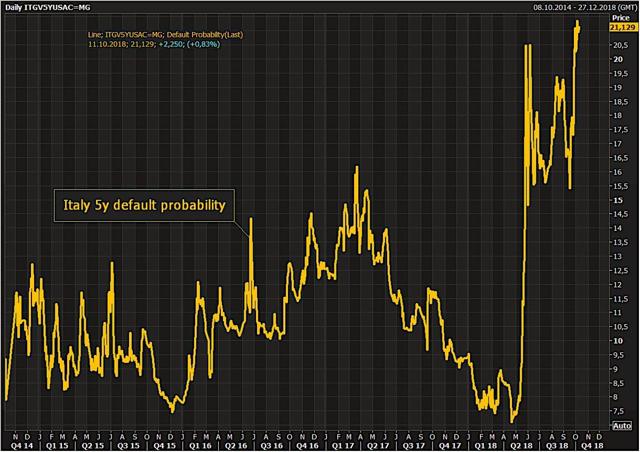 Default-Insurance Costs Surge
As populism keep-on damaging the creditworthiness, no one should be surprised seeing Italy's 5-year default probability jumping by more than 20% over recent weeks.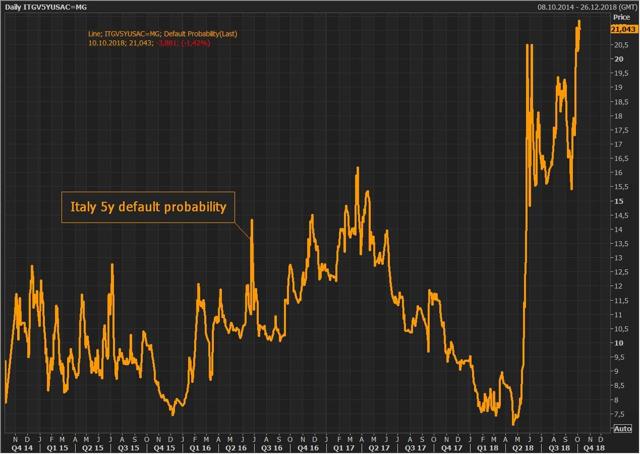 Furthermore, about 15% of Italian banks' assets consist of Italian government bonds, which have been tanking in value. It's no wonder, therefore, that the cost to insure debts of European banks (EUFN) against default is not looking any better (than the cost to insure Italy) either.
Leading themes: Fixed Income and Market Outlook/Today's Market
Bottom Line
While the Italian leadership keeps trying to tell investors "Stay calm, everyone. We know what we're doing," the Market responded with a big "Um, no!", as evident with where the yield on the Italy 10-year bond is.
One doesn't need to be a genius - or a deputy prime minister for that matter - to understand that this is bad. Very bad.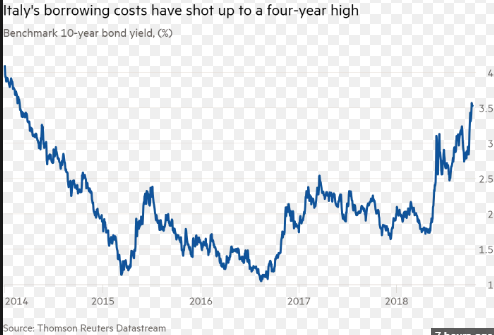 Mr. Salvini, what about a bit of salvation for all of us, poor investors? After all, we didn't even yet have our first cup this morning...
Try to be more of a Salvatore (Savior) and less of a Selvaggio (Savage) per favore!
Author's note: Blog post notifications are only being sent to those who follow an author in real time. In order to receive notifications for both articles and blog posts, go to Author Email Alerts, which lists all the authors you follow, and turn on "get e-mail alerts" (see below).


The Wheel of FORTUNE is one of SA Marketplace's most comprehensive services. We view our service as a "supermarket of ideas" with an emphasis on risk management and risk-adjusted returns.
We cover all asset-classes: common stocks, preferred shares, public debts, baby bonds, options, currencies, and commodities.
With Trapping Value on-board, you're getting two leading authors for the price of one.
Before committing to the service on a long-term basis, take advantage of the two-week free trial.
Disclosure: I/we have no positions in any stocks mentioned, and no plans to initiate any positions within the next 72 hours.
I wrote this article myself, and it expresses my own opinions. I am not receiving compensation for it (other than from Seeking Alpha). I have no business relationship with any company whose stock is mentioned in this article.