What is Edge Computing?
Edge computing is processing data at the edge of your network.
The data being generated will not only occur in a centralized data-processing storage server anymore but at different decentralized locations closer to the point of data generation.
This is what everyone is talking about and is an epochal development for tech companies and the businesses they run.
The last generation of IT saw a massive migration to the cloud as centralized servers stored the sudden hoard of data that never existed before.
Edge computing bolsters data performance, boosts reliability, and cuts the costs of operating apps by curtailing the distance data must flow which effectively reduces latency and bandwidth headaches.
Edge computing is revolutionizing IT infrastructure as we know it.
No longer will we be forced to use these monolith-like giant server farms for all our data needs.
Epitomizing the Silicon Valley culture of becoming faster and more agile to disrupt, tech infrastructure is getting the same potent cocktail of performance enhancers underlying the same characteristics.
According to research firm Gartner, around 80% of enterprises will shutter legacy data servers by 2025, compared to 10% in 2018.
Keeping the data near the points of data creation is the logical step to enhance and optimize data processes.
Cloud computing depends on superior bandwidth to handle the data load.
This can create a severe bottleneck if bombarded with a heavy dose of devices all communicating with the centralized servers.
The edge computing industry already in the initial stages of ramping up will be worth $6.72 billion by 2022, up from $1.47 billion in 2017.
Underpinning this crucial IT is the imminent inauguration of 5G networks powering IoT devices.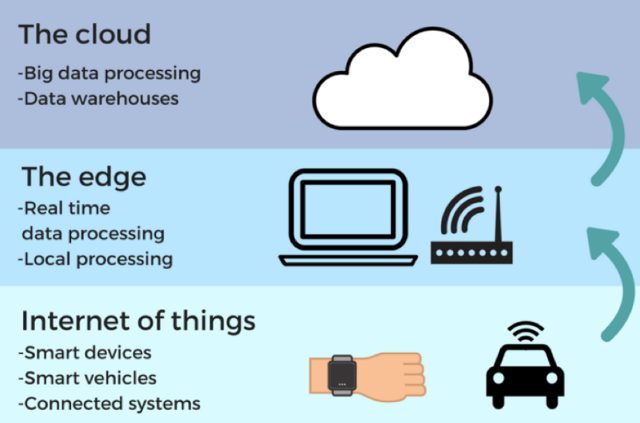 Simply put, the amount of raw data which will need swift processing is about to explode. Relying on a slower, centralized server is not the solution, and the edge offers a suitable solution to accommodate the new generation of technology.
And as technology starts to permeate every corner of the globe, data will need to be instantaneously processed locally in cutting-edge technology such as self-driving cars.
Waiting on communicating with a centralized server on another continent is just not plausible.
A self-driving car only has milliseconds to react in hazardous conditions.
Other critical and data-heavy operations such as wind turbines, medical robots, airplanes, oil rigs, mining vehicles, and logistics infrastructure only function if operated at peak levels and an interruption to connectivity could be fatal.
Telecom companies and IT firms will experience the biggest sea of changes from edge computing in the next five years.
These two sectors are confronting a significant ramp up in network load and will find it challenging to deliver the results to operate the apps and services they are responsible to run.
This new IT technology is the answer.
The industry adopting edge computing the fastest is retail because of the troves of data collected by IoT sensors and cameras.
Companies will be able to analyze the performance of products and edge computing is the technology that will capture the data.
The adoption of edge computing will perfectly take advantage of the boom in IoT devices and the uptick of internet speeds through 5G.
Sales of PC's, tablets, and smartphones have matured, and aren't seeing the same pop in growth rates like before.
However, the IoT industry will expand by 30% in the next five years boding well for the broad-based integration of edge computing.
In total, the number of connected devices in the next five years will balloon from 17.5 billion in 2017 to over 31 billion in 2023.
The first iteration of 5G IoT devices will be on the market in 2020 deploying industrial process monitoring and control.
This is not a flash in the planned technology and many firms already or are about to roll-out an edge computing strategy.
In a recent report, 72.7% of tech firms already possess a solid edge computing plan or it is in the works.
If you include all the tech firms who expect to invest in edge computing in the next year, the number catapults to 93.3%.
The same survey continued to delve into the mindset of edge computing for tech management by asking about the importance of the technology.
Over 70% of firms characterized edge computing as important, bifurcated into two categories with the first being "critically important" which 22.2% of respondent agreed with.
Another 49.6% of respondent described edge computing as "very important."
Firms cited that improved application performance is the largest benefit of edge computing followed by real-time data analytics and data streaming.
It is not the death of cloud computing yet.
Even though centralized, slower, and negatively affected by long distance, cloud computing still has a place in the future of IT.
About two-thirds of tech firms plan to utilize a hybrid centralized cloud – edge computing strategy.
Even if they did not combine this strategy, companies would most likely separate the operations responsible for two distinct set of tasks filtered by the level of time sensitivity.
The overwhelming and imminent adoption of IoT devices means IT departments are crafting a substantially higher budget for edge computing to satisfy their operational needs.
Large recipients of this technology will turn out to be companies related to manufacturing, smart cities, and transportation as well as energy and healthcare.
This technology really cuts across the entire spectrum of global industries.
Data usually does not discriminate, and applications of new tech are fueling a rapid rise in performance optimization that no other sectors can claim.
Let's do a quick rundown of the edge computing players.
The three cloud behemoths of Amazon Web Services (AWS), Microsoft (MSFT) Azure, and Google (GOOGL) Cloud are constructing edge gateways and edge analytics into their IoT offerings aiding workload distribution across edge and cloud services.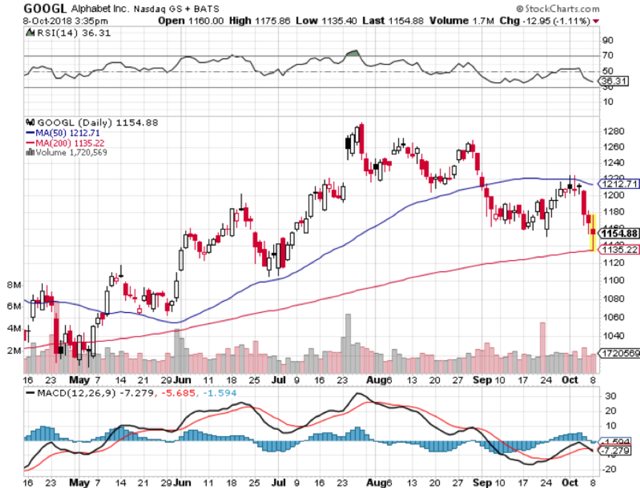 Microsoft has over 300 edge computing patents and launched its Azure IoT Edge service integrating container modules, an edge runtime, and a cloud-based management interface.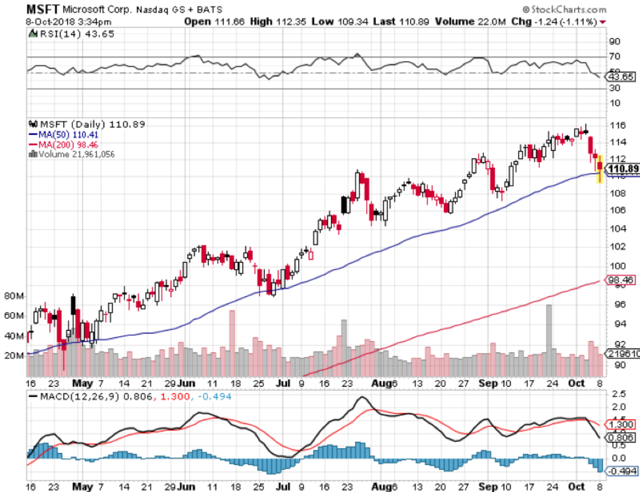 Amazon Web Services offers AWS CloudFront content delivery infrastructure and AWS Greengrass IoT service building on the momentum of pioneering centralized cloud technology.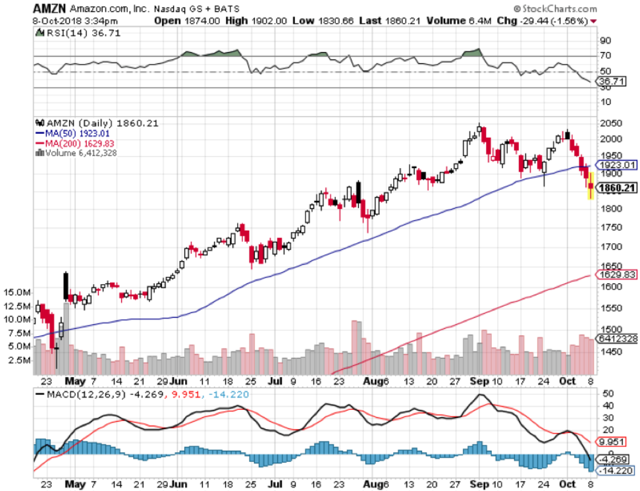 Dell's IoT division invested $1 billion in R&D to help drive Edge Gateways and VMware's Pulse IoT Center.
Hewlett Packard Enterprise (HPE) devoted $4 billion to its edge network portfolio. HPE operates edge services, mini-data centers, and smart routers.
These are just some of the initiatives from some of the main players in the field.
Expect companies to become a lot more connected while possessing the speed, high performance, and agility to optimally entertain this new-found connectivity.
Disclosure: I/we have no positions in any stocks mentioned, and no plans to initiate any positions within the next 72 hours.
I wrote this article myself, and it expresses my own opinions. I am not receiving compensation for it (other than from Seeking Alpha). I have no business relationship with any company whose stock is mentioned in this article.