It had been several months since J.C. Penney (NYSE:JCP) shareholders were able to catch a break. With the stock having lost half of its market value this year alone, not much seemed to be going the retailer's way. Not until earlier this month, that is.
The company seems to have provided a glimmer of hope to investors when it announced its new CEO on October 2nd. In barely a week, although also aided by Sears' (SHLD) bankruptcy talks, JCP jumped 23% to an intraday price of $1.91/share on October 10th, only to lose momentum during the recent broad market correction.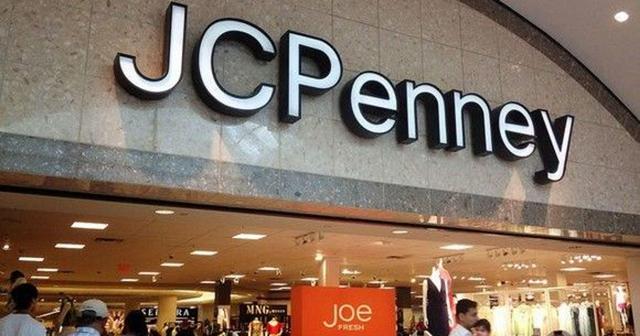 (Image Credit: USA Today)
The new CEO, Jill Soltau, headed privately held crafts and fabrics retailer Jo-Ann Stores (850 locations, 23,000 employees) for nearly four years prior to her appointment to replace now Lowe's (NYSE:LOW) CEO Marvin Ellison. She has barely five years of experience as a chief executive officer, having worked at retailers that are roughly one-third the size of J.C. Penney at best. But she does have a compelling background in product management, having been the head merchandising executive at Shopko Stores (344 stores in 24 states) for over three and a half years, through 2013.
I do not have reservations about Ms. Soltau's hiring that would cause me to be any more pessimistic about the prospects of the Texas-based retailer. At the same time, I believe the lingering troubles haunting J.C. Penney to be a bit too complex for the 30-year retail veteran CEO to fix in the immediate term. Patience on the part of shareholders will certainly be necessary.
What needs to be done
Regardless of Ms. Soltau's decent qualifications, I believe the new CEO will be under pressure from day one, understanding that the clock is ticking fast for the traditional department store chain. Only a couple of months ago, J.C. Penney proved that its troubles are much more deeply rooted than what the delay in the start of the 2018 spring season might have accounted for.
Same-store sales have been struggling to recover, while slightly tougher comps lurk around the corner. Fast-declining margins, coupled with the soft sales numbers depicted below, seem to suggest that discounting is still the name of the game - and that the company needs to do some serious work on merchandise inventory before it can start to grow its anemic top line once again.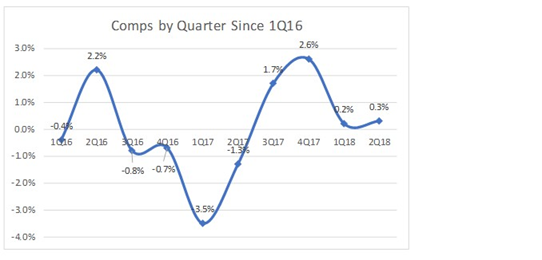 (Source: D.M. Martins Research, using data from company reports)
This is perhaps where Ms. Soltau can try to work her magic, given her background. I believe the CEO's number one task - not an easy one - will be to (1) properly identify J.C. Penney's target market (what demographic group can the store best appeal to?) and (2) bring to the shop floor the right assortment, particularly on the apparel side, to meet its demands. The company's reinvention, I believe, needs to start from the ground up, with a few areas like kitchen and laundry appliances possibly already well-positioned to benefit from Sears' imminent bankruptcy.
Secondarily, Ms. Soltau will have the important task of finding a competent CFO to oversee the company's finances amid turbulent times. J.C. Penney does not own the most pristine of balance sheets, even if debt maturities appear to be under control for the next two to three years. In addition, regaining the trust of the investment community is crucial, at least in what pertains to the performance of the battered stock during a restructuring process that may still take a few quarters to run its course.
Last few words
As a current J.C. Penney bondholder, I welcome the appointment of Jill Soltau for the CEO seat. Even though I do not believe in a silver bullet solution for the company's problems, the chief executive seems to have the experience in merchandise management to lead the retailer's ground-up reinvention that I believe is urgently necessary.
Having said that, I continue to find an investment in JCP highly speculative and by no means a guarantee of success despite the depressed valuations (see below). I already have reservations about holding the company's high-yielding debt, let alone its stock. For now, I believe JCP is a valid play only for the most risk-seeking of investors, and would suggest newcomers exercise extreme caution before choosing to push the Buy button.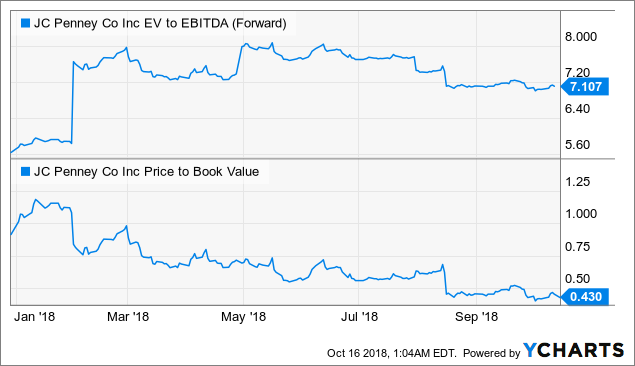 Note from the author: If you have enjoyed this article, follow me by clicking the orange "Follow" button next to the header, making sure that the "Get email alerts" box remains checked. And to dig deeper into how I have built a risk-diversified portfolio designed and back-tested to generate market-like returns with lower risk, join my Storm-Resistant Growth group. Take advantage of the 14-day free trial, read all the content written to date and get immediate access to the community.
Disclosure: I/we have no positions in any stocks mentioned, and no plans to initiate any positions within the next 72 hours. I wrote this article myself, and it expresses my own opinions. I am not receiving compensation for it (other than from Seeking Alpha). I have no business relationship with any company whose stock is mentioned in this article.
Additional disclosure: I am long J.C. Penney's Aug. 2026, 6.9%-coupon bond.
Editor's Note: This article covers one or more microcap stocks. Please be aware of the risks associated with these stocks.