Costco Wholesale Corporation (COST), according to Sound Investment, is a stock that one should be prepared to pay a premium for. However, I contend that no stock is worth paying over the odds for, not even Costco.
The case for Costco as an investment is solid. Costco's profitability is not derived from its discount stores - it essentially breaks even there. Its annual memberships account for its profitability. And Costco knows it. As per their 2017 annual report:
Membership loyalty and growth are essential to our business model. The extent to which we achieve growth in our membership base, increase the penetration of our Executive members, and sustain high renewal rates materially influences our profitability. Damage to our brands or reputation may negatively impact comparable sales, diminish member trust, and reduce member renewal rates and, accordingly, net sales and membership fee revenue, negatively impacting our results of operations.
That said, Costco's performance over the past five years leaves little cause for concern in regards to negative impacts. Sales figures over the past five years have been healthy.
| | | |
| --- | --- | --- |
| Year | Sales Revenue ($) | Sales Revenue (%) |
| 2014 | 112.64 billion | |
| 2015 | 116.2 billion | 3.16 |
| 2016 | 118.72 billion | 2.17 |
| 2017 | 129.03 billion | 8.68 |
| 2018 | 141.58 billion | 9.73 |
Such productivity has easily translated into profitability as well. Though Costco did suffer a hit in 2015 due to , subsequent performance has shown this to have been a short-term drawback of no long-term consequence.
| | | |
| --- | --- | --- |
| Year | Net Income ($) | Net Income (%) |
| 2014 | 919 million | |
| 2015 | 640 million | -30.36 |
| 2016 | 701 million | 9.53 |
| 2017 | 750 million | 6.99 |
| 2018 | 1.04 billion | 39.07 |
The most recent quarterly report suggests that Costco's profitability is assured going forward. Consumer traffic and e-commerce sales both improved by 4.9% and 32% respectively. Most importantly, however, is the fact that membership renewal is at 90.4%, up from 90.1% in Q3. This bodes well for the dividend, which has been increased consecutively for fourteen years now.
Such profitability also argues in favor of the company's general financial health. Costco has total assets of $40.83 billion against total liabilities of $27.73 billion, leaving it with equity of $13.1 billion. Its long-term debt of $6.49 billion is of no threat to its operations, given its equity and its profitability. All told, Costco is in stable shape at present.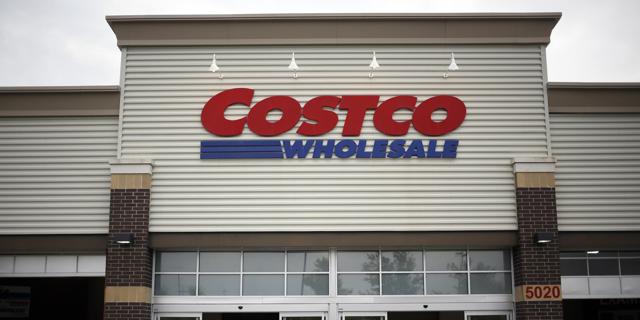 Image taken from the Huffington Post.
Up to this point, then, there is little for me to quibble with Sound Investment about. We both agree that Costco is fundamentally an excellent business. Where we part company, however, is in judging whether or not Costco's present valuation justifies buying now. Sound Investment suggests incepting a small position now if you are not a shareholder already. I cannot countenance that, however.
Valuation matters. If a stock is purchased above fair value, the total return you receive over the life of the investment will be much less than would otherwise be the case. If the stock pays a dividend, this is clearly so as the dividend yield will be lower than usual, too. Even for someone who ideally buys-and-holds for life, paying attention to valuation is important as unforeseen circumstances may necessitate a sale.
Costco is currently trading in the mid-$220 range at a price-to-earnings ratio of 33.37, a forward P/E of 26.98, and offers a dividend yield of 0.97%. While Costco's five-year average dividend yield is 1.05%, Costco's five-year average P/E is 25.81. Furthermore, while Costco is trading at a discount to the food and staples retailing sector average of 39.63, it is trading at a premium to the S&P 500 (SPY) average of 25.24. All told, Costco looks expensive at present, even after the 5% drop - is that the case?
Earnings per share over the past twelve months was $6.80, and EPS growth over the next five years is estimated to be 11.22% annually. Using an 11% discount rate - the stock market average - I calculate fair value for Costco to be $154.39. The stock is currently overvalued by 47%.
To summarize, there is no question of Costco's quality as a business. And at the right price, it would make for a great investment. However, paying 47% above fair value is certainly not the right price, so prospective investors would do well to wait for a dip before parking any money here. At this time, and with all due respect to Sound Investment, Costco is a hold, not a buy.
DISCLAIMER: The author is not a financial professional and accepts no responsibility for any investment decisions a reader makes. This article is presented for information purposes only. Furthermore, the figures cited are the product of the author's own research, and may differ from those of other analysts. Always do your own due diligence when researching prospective investments.
Disclosure: I/we have no positions in any stocks mentioned, and no plans to initiate any positions within the next 72 hours. I wrote this article myself, and it expresses my own opinions. I am not receiving compensation for it (other than from Seeking Alpha). I have no business relationship with any company whose stock is mentioned in this article.