It all comes from a simple premise: the world is now mobile-first and powered by applications.
While I have experienced the rise of mobile applications first-hand as an executive in the video game industry – watching the Candy Crush Saga and Clash of Clans of the world overtake gaming and become the dominant source of revenue of the sector – this transformation is affecting many other industries and areas of life.
The real question is: Is your portfolio reflecting these trends? Have you allocated at least some of your investment strategy to these profound and secular changes in our society?
Not all apps - even among those in the top ranks - are true winners for the foreseeable future. Are you able to pick the best of breed of the app economy?
Let's review here some of the biggest winners that could dramatically boost your portfolio.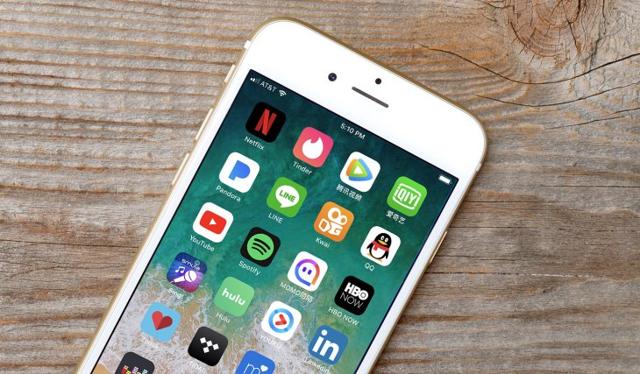 Image Source: Techcrunch
Our habits have evolved
The way we meet, keep in touch, make an appointment, watch, order, pay and play. All our habits have changed and are now powered by apps.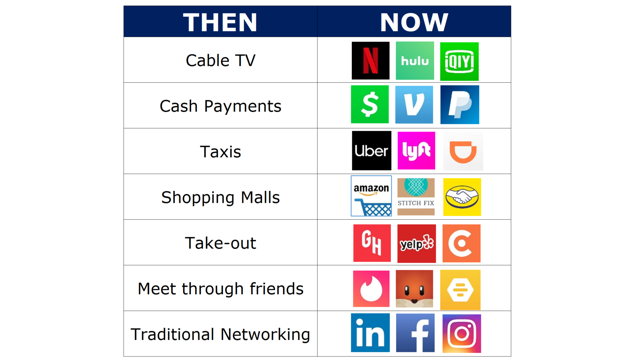 Chart by author. Public companies in the chart: Netflix (NFLX), Disney (DIS), iQIYI (IQ), Square (SQ), PayPal (PYPL), Amazon (AMZN), Stitch Fix (SFIX), MercadoLibre (MELI), GrubHub (GRUB), Yelp (YELP), Match Group (MTCH), Momo (MOMO), Microsoft (MSFT), Facebook (FB)
The evidence is overwhelming in our day-to-day life. According to eMarketer:
US adults will spend an average of

3 hours, 35 minutes per day on mobile devices in 2018 (11 more minutes than in 2017).

By 2019, mobile will surpass TV as the medium attracting the most minutes.

In the US,

a

pps account for over 90% of internet time on smartphones.

The leading activities in apps are digital audio (50 minutes per day on average in the US), social networking (40 minutes), mobile video, gaming and messaging.

Smartphone minutes will continue to increase through 2020, but they may hit a plateau soon thereafter.

Competing devices, such as

smart speakers, smart cars and wearables, are likely to cut into mobile time – powering the app economy nonetheless.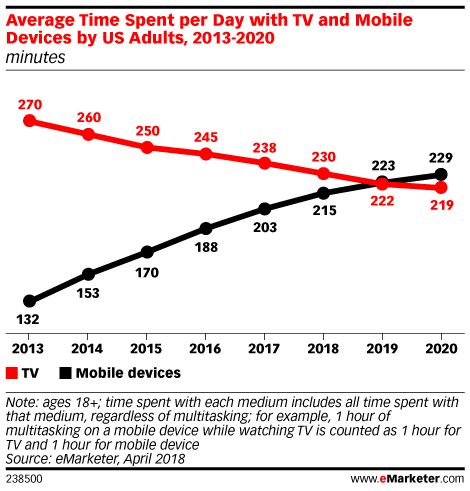 Image Source: eMarketer
A fast-growing market
According to Sensor Tower, global app revenue topped $18.2 billion during the third quarter of 2018, up 23% year over year. They break down the revenue of the market between the two main app stores: iOS App Store from Apple (AAPL) 66% and Google (GOOG) (NASDAQ:GOOGL) Play (excluding China) 44%. These numbers exclude any transactions that don't occur directly via the stores' in-app purchases such as Uber rides, Amazon orders or food deliveries from GrubHub.
Both Google and Apple take a 30% cut out of most transactions on their respective stores.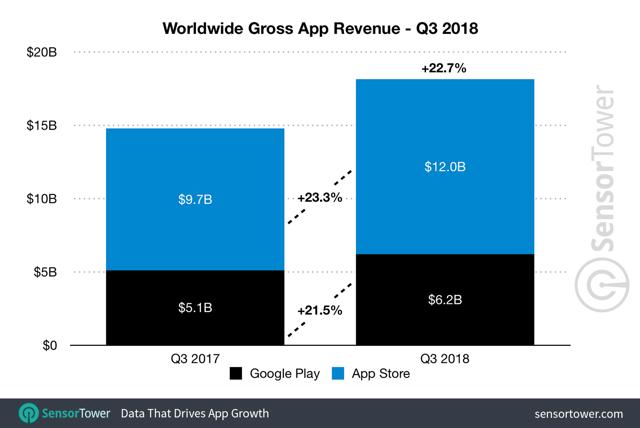 Source: Sensor Tower
Games still very dominant
Mobile games are still by far the dominant source of revenue of the app stores, with a total of $13.8 billion revenue: 76% of all the money made on the stores is from games.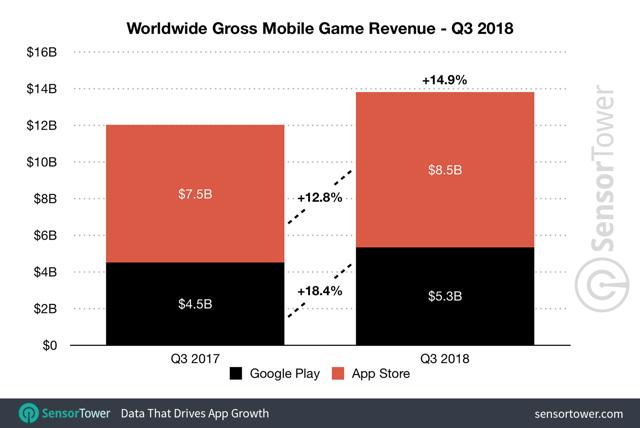 Image Source: SensorTower.com
The dominant players remain the same publishers:
In China: Tencent (OTCPK:TCEHY) and NetEase (NTES)
In Japan: Mixi (OTCPK:MIXIF) and Sony (SNE)
In Korea: NCSOFT
In the US: Activision Blizzard (ATVI) including King Digital
We know some of the top companies' mobile games revenue from Q2 FY18:
Tencent achieved $2.8 billion – about 21% market share worldwide.
NetEase achieved $1.2 billion – about 9% market share.
Activision Blizzard achieved $0.5 billion – about 4% market share.
It's important to note that Fortnite is published by Epic Games, a studio 30% owned by Tencent. Supercell is a subsidiary of Tencent.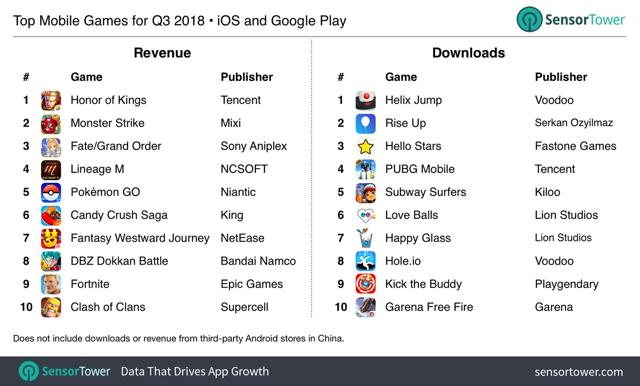 Image Source: SensorTower.com
As explained here, following a restructuring in the Chinese government, the approval process for new games is being centralized to a single bureau. In the meantime, new video game license approvals have been frozen since March 2018. This is a temporary hiccup for Tencent and NetEase in China. It should not particularly bother you if you are invested for the years to come, but it will be important to watch.
A look at the Top Non-Game Mobile Apps
Non-game mobile apps are growing faster than games, with a growth of 57% year over year based on Q3 market reports.
That trend is partially explained by some subscription services that used to go through a website and desktop interface, such as Netflix or YouTube.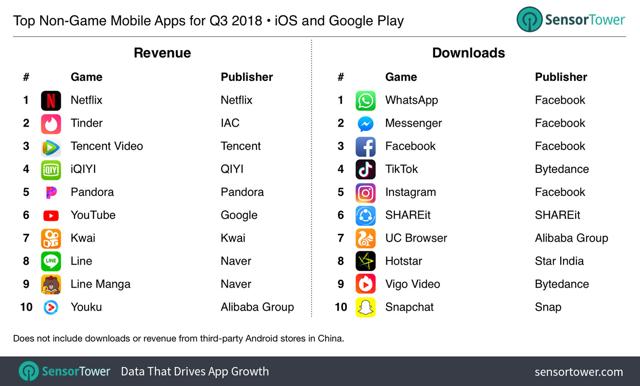 Image Source: SensorTower.com
I came across this comparison from App Annie of the top 10 grossing apps worldwide on iOS comparing 2010 to 2018: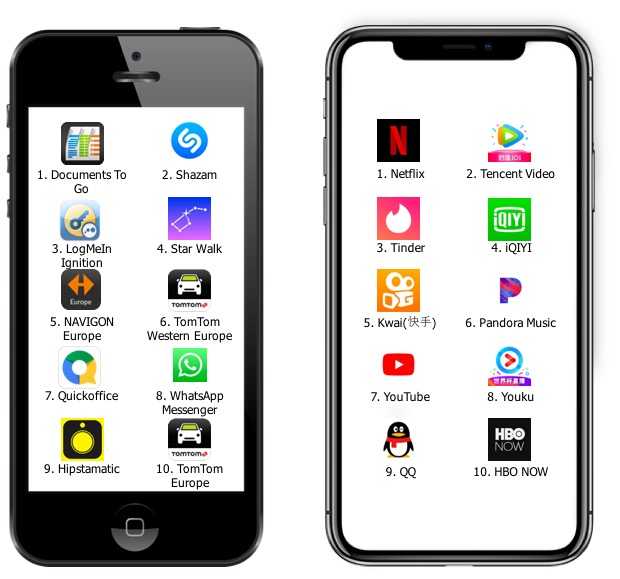 Image Source: AppAnnie
Back in 2010, the top grossing apps were mostly navigation systems and some productivity tools. That was before Google Suite and Google Maps started to take over the world with a freemium model.
In 2018, video entertainment is by far the dominant theme.
It's a good reminder of how the winners of today might not be the winners of tomorrow. Observing trends on a quarterly basis can help you stay on track and enable you to adjust your buying strategy efficiently.
Who are the real winners for the next ten years?
Several categories are profitable for the long run and offer tremendous potential for those who can stick with them for the decade to come.
Platform Providers: The obvious winners of the app economy are the two players guaranteed to make 30% out of most in-app transactions. You cannot go wrong with them: Apple and Google.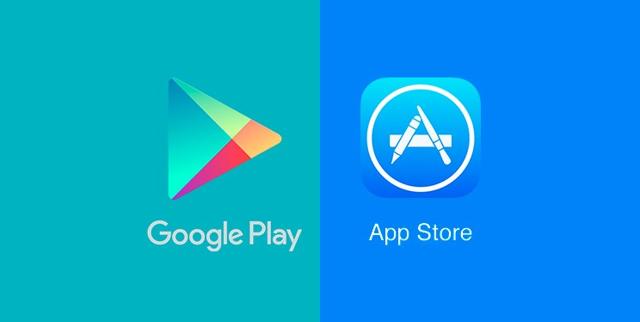 Image Source: Billionaire365.com
Video Entertainment: While very demanding from a cash flow perspective, the leaders in video entertainment are among the biggest success stories of the decade. Netflix, Tencent Video, iQIYI, YouTube, Twitch, Amazon Video, Youku and Huya (HUYA) are all achieving fantastic growth. While not everybody will be the ultimate winners, it's hard to deny that these companies are here to stay and are widening their moat over time by investing heavily in new intellectual properties and original content. My favorites: Netflix, iQIYI, Huya.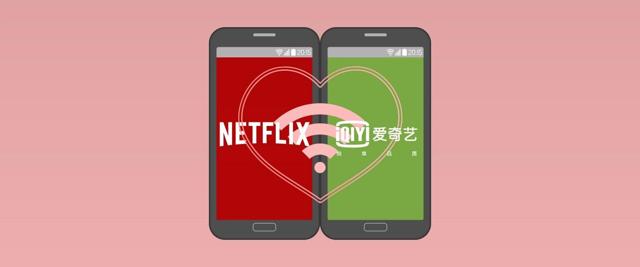 Image Source: Seeking Alpha
Online Dating: Online dating apps are leading the top grossing ranks regardless of the country. Tinder – owned by Match Group – is the leading app in most of the world, with few exceptions. In Japan, another property from Match Group - Pairs - is the market leader. In China, it's Tantan – acquired by Momo Technologies earlier this year. Bumble, a rapidly growing dating app in the US, has announced it is pursuing an IPO next year. Online dating has proven to be one of the fastest growing and most profitable of the businesses of the app economy. The cost of live-operations is obviously far lower than video entertainment or video games, therefore it offers very strong unit economics with high average revenue per user. While competition will intensify over the years, the incumbent leading players could grow astronomically in the long run. My favorites: Match Group, Momo.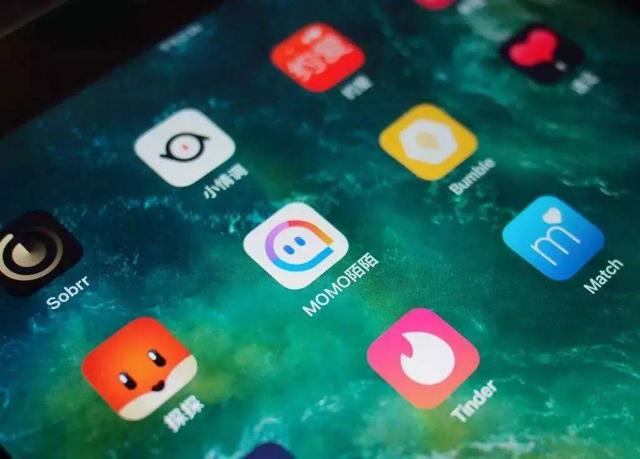 Image Source: Pandaily
Video Gaming: You can cover a third of the market with three key companies. The rest of the market can be event driven or comes from publishers heavily relying on one or two intellectual properties or licensing agreements. Many of them are cyclical and can offer an attractive turnaround story when they are running out of steam. I would stay away from most of them and focus on the three leaders: Tencent, NetEase, Activision Blizzard.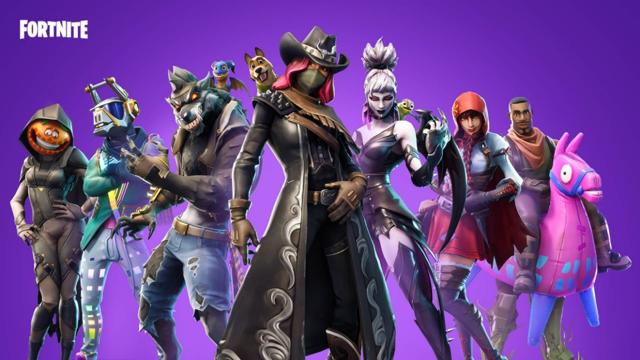 Image Source: Fortnite Season 6 Epic Games
Social Networks: There is an elephant in the room in 2018: ByteDance with its news aggregator Toutiao and the widely popular short-video platform Tik Tok (previously known as Musical.ly in the west). ByteDance is planning on going public next year and could be the next wave of social media for the decade to come. Until then, you cannot go wrong with the market leaders who are already widely profitable and improve their features faster that the competition comes up with new ideas. A look at the most downloaded apps in the world over the last quarter is a good reminder of how dominant Facebook really is. My favorites: Facebook (Facebook, Messenger, Instagram, WhatsApp), Google (YouTube) Tencent (WeChat).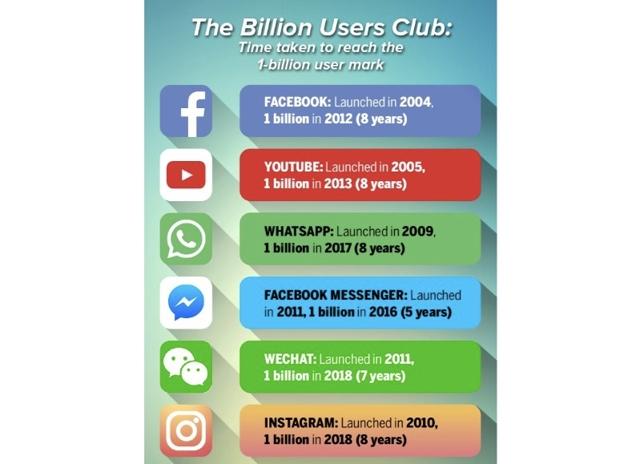 Image Source: Gadgetsnow
Digital Payments: The companies leading the cashless transitions with powerful tools to serve both peer-to-peer and mobile payments will win over time thanks to the data they are collecting. My favorites: Square, PayPal, Visa (V), Mastercard (MA), Tencent (WeChat Pay), Alibaba (BABA) (AliPay).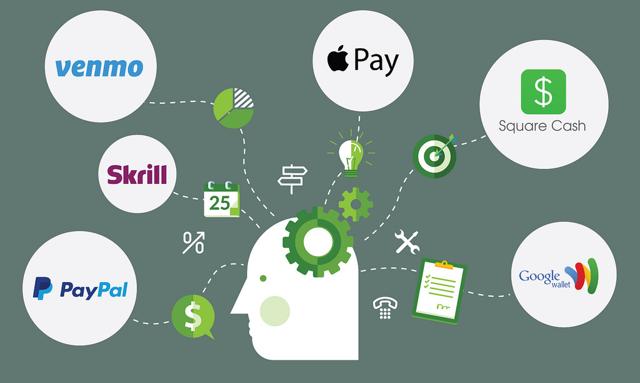 Image Source: flickr
eCommerce: From the online stores to the front-to-end solutions that makes them possible, there are many to choose from. My favorites: Amazon, Alibaba, Baozun (BZUN), MercadoLibre, Shopify (SHOP).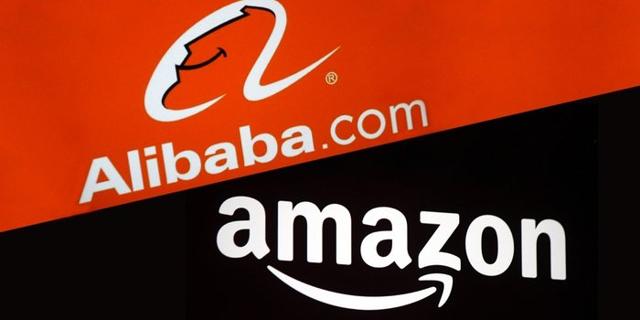 Image Source: Entrepreneur
What about the losers?
Not all top ranked publishers are worthy of a place in your portfolio.
To name a few examples:
Pandora Media (P) and Spotify (SPOT) have been big underperformers despite being the top grossing music services and some of the top ranked apps worldwide.
The music industry offers fantastic opportunities to investors via the live entertainment aspect of the business with venue operations, ticketing, artist sponsoring, advertising (with companies such as Live Nation Entertainment (LYV) and Eventbrite (EB)). But the services that focus on streaming music content have been struggling with profitability. There is no volume that can offset your costs if your business model is loss-making to begin with.
On the other hand, the various offerings of Tencent Music (NYSE:TME) have strong unit economics as illustrated by the company's form F-1 issued recently. Tencent Music is widely profitable because it is monetizing similarly to social platforms like Momo or Huya with virtual gifts and special privileges. Therefore, even in what looks like a similar sector, some companies can have a wide range of potentials and outcomes.
Snap (SNAP) is one of the worst performers of the year despite the overall popularity of its platform. You only need to read through the earnings reports transcripts to realize that management has yet to really have a clear vision of what the company really is.
Conclusion
There are many winners in the rise of the app economy. But not all categories and not all apps showing in the top ranks are worth investing in.
If you choose the right trends and invest in the best in class, there is little chance you will go wrong. By staying informed and following the fastest growing industries, you will have a good chance to identify the winners and invest in them.
They are some of the most successful stories of this century, and they are currently offered at a more acceptable entry price following the recent market sell-off, particularly in China.
If you have a decade-long view, then trade wars, interest rates and other short-term setbacks will have little impact on your overall performance.
As long as you have a balanced portfolio with several of the key players and stick with them over the years to come, I believe you will perform far ahead of the market averages.
If you are a like-minded investor eager to find a community to share and discuss ideas with, please consider joining the App Economy Portfolio.
The service unlocks access to my real-money portfolio tracker, live alerts on trades, monthly high-conviction, and timely investment ideas.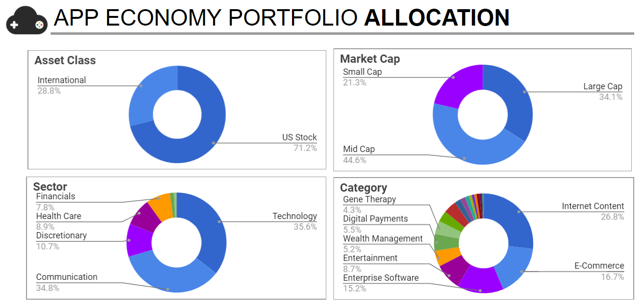 Disclosure: I am/we are long MTCH, BZUN, AAPL, SQ, IQ, GOOG, LYV, BABA, NTES, V, EB, HUYA, AMZN, NFLX, FB, MOMO, TCEHY, SHOP, SFIX, MELI. I wrote this article myself, and it expresses my own opinions. I am not receiving compensation for it (other than from Seeking Alpha). I have no business relationship with any company whose stock is mentioned in this article.
Editor's Note: This article discusses one or more securities that do not trade on a major U.S. exchange. Please be aware of the risks associated with these stocks.