Summary
China is taking steps to boost consumption.
These have already started taking place, and today we saw yet another batch of announced income deductions.
This will work towards boosting consumption in the near term. This will favor not just the companies satisfying that consumption directly, but also many others.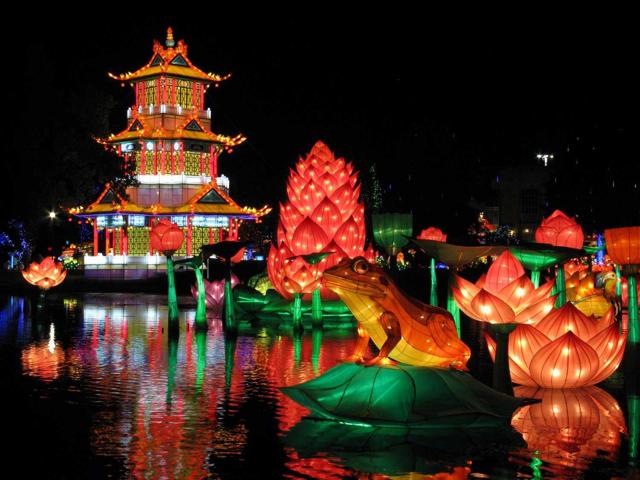 Well, this merits a celebration.
One of the biggest market events today was Shanghai's large rebound. The Shanghai Stock Exchange Composite index was up a massive 4.09% today. This led to rallies in many different Chinese names, from those web-related to airlines.
But, in my view, a key development got lost in this rebound. That key development was the reason why the market rebounded so hard. Unlike many other days of extreme market noise, this time a real fundamental development took place.
The Development
The development I'm talking about was the Chinese Ministry of Finance and the State Administration of Taxation publishing a personal income tax deduction plan draft. This draft, along with another recent law, is chock-full of measures set to increase many Chinese families' disposable income. For instance (these are borrowed from the linked to article on Chinadaily.com):
Expenditures on children's education will be deducted at 12,000 yuan ($1,728) a year, or 1,000 yuan ($144) per month.
Expenses on reeducation will be deducted at 3,600-4,800 yuan ($518-$691) a year, or 300-400 yuan ($43-$58) per month.
On medical costs of serious illness, the yearly expenditure above 15,000 yuan ($2160), or 1,250 yuan ($180) per month, can be deducted. There is an annual cap of 60,000 yuan ($5,000).
Home loan interest on the first home will allow for a 12,000 yuan ($1,728) yearly deduction, or 1,000 yuan ($144) per month.
Housing rent will allow for a 9,600-14,400 yuan ($1,383-$2,074) yearly deduction, or 800-1,200 yuan ($115-$173) per month.
Taxpayers supporting parents aged 60 or above will get a 2,000 yuan ($288) monthly deduction.
Children/dependents will allow for a 2,000 yuan ($288) monthly deduction.
All of the measures above should turn into law before the end of the year. They are set to become effective from January 1, 2019. As a result, these are measures which should start having a consumption impact within little more than 2 months.
To these measures, we can also add that China recently (October 1st) raised the personal income tax threshold from 3,500 yuan ($504) to 5,000 yuan ($720) per month. That is, the income from which personal income tax is owned went from 42,000 yuan ($6,050) to 60,000 yuan ($8,643) per year.
These changes will significantly ease the tax burden on low- and mid-income families. There were other changes which will increase the tax burden on high incomes. However, the propensity to consume is much higher for lower incomes than for higher incomes. As a result, these measures will provide a boost to consumption.
Relevance
A boost to consumption could remove a large negative factor holding back not just Chinese stocks, but commodity stocks worldwide. The "China slowdown" thesis is currently in full bloom, but such could change. For now, the "China slowdown" thesis is obviously reinforced when auto sales have been dropping year-on-year for 3 months now.
Auto sales, housing sales, both to own and to let, and consumption in general will be favored by leaving lower income families with larger disposable incomes. Moreover, one factor taking down auto sales is likely temporary - it has to do with a regulatory crackdown on peer-to-peer lending networks. Peer-to-peer lending networks were estimated to be financing as much as 10% of new car sales.
If Chinese consumption is re-kindled and at the same time the peer-to-peer effect fades (we're roughly 7-8 months away from lapping it), then China will at the very least see renewed consumption growth.
This in turn will not just favor Chinese firms exposed to that consumption, but also the required commodities used to build the consumed products. Things like stainless steel, nickel, paint, TiO2, copper, zinc, etc. all stand to benefit. Less of a benefit might accrue to commodities more geared towards infrastructure (ex-housing) development, though. China typically incentivized investment, yet these personal income measures target their stimulus at consumption, which is noteworthy.
Conclusion
In my view, the lowering of taxes for low- and mid-income Chinese is a large positive for Chinese consumption. Since this is starting to happen now and will be greatly reinforced come January 1, 2019, I believe any impact from these measures is imminent.
This development favors companies directly exposed to Chinese consumption (selling there), companies selling advertising in China (the webs, mostly), and many different Western commodity suppliers.
Disclosure: I/we have no positions in any stocks mentioned, and no plans to initiate any positions within the next 72 hours. I wrote this article myself, and it expresses my own opinions. I am not receiving compensation for it (other than from Seeking Alpha). I have no business relationship with any company whose stock is mentioned in this article.