Fear is in the air again. Over the past few weeks, the S&P 500, Dow, and Russell 2000 have given back all of their gains on the year.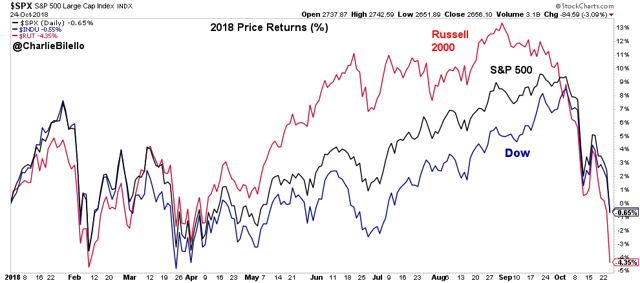 Note: Index price returns; does not include dividends.
Meanwhile, international indices have fared much worse, with the average country ETF down 14% year-to-date.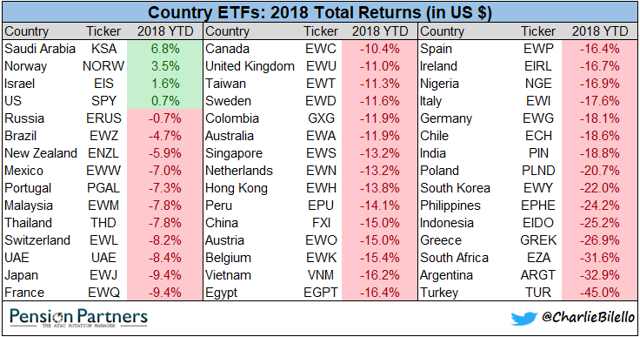 Note: Total return in U.S. dollars as of 10/24/18. Data source for all tables herein: YCharts.
The list of countries hitting 52-week lows is a mile long: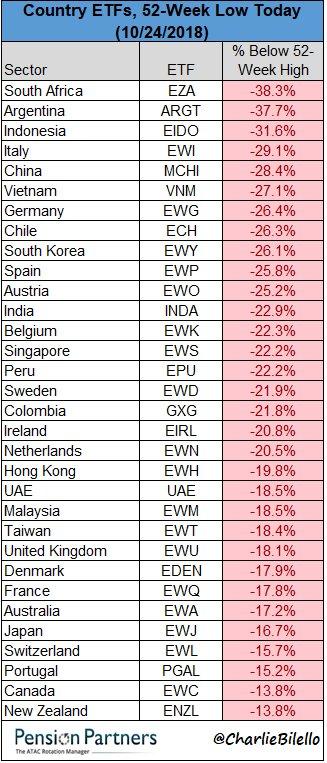 And a number of key sectors are hitting their lowest levels in over a year: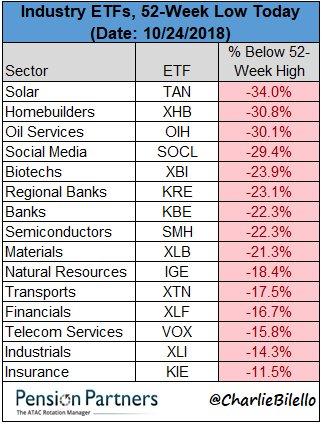 If the month ended today, it would be the worst for the S&P 500 since February 2009.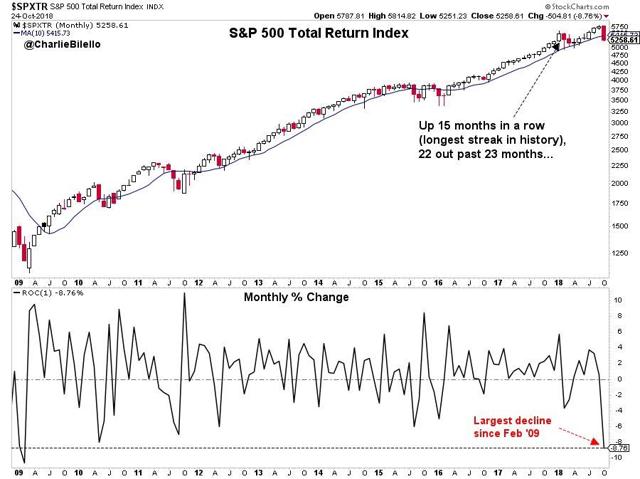 Unsurprisingly, financial media has taken notice. For the second time in two weeks, CNBC has aired an after-hours special report: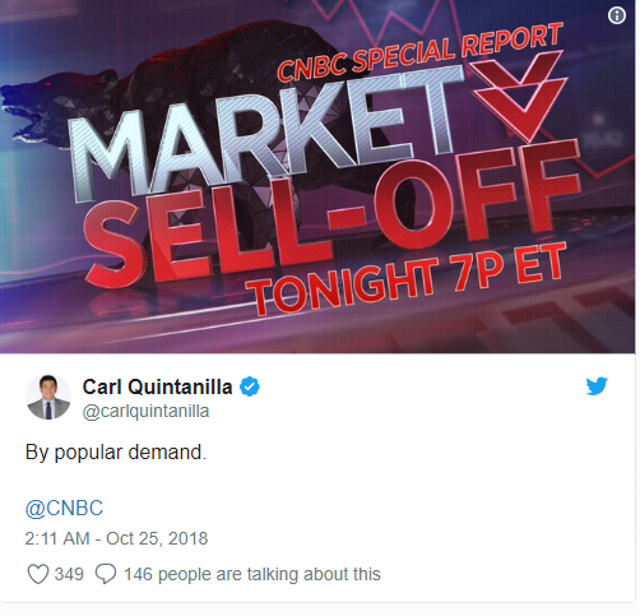 Historically, such reports have served as a bullish contrarian indicator, with above-average S&P forward returns and gains 100% of the time looking out over the next 3-12 months.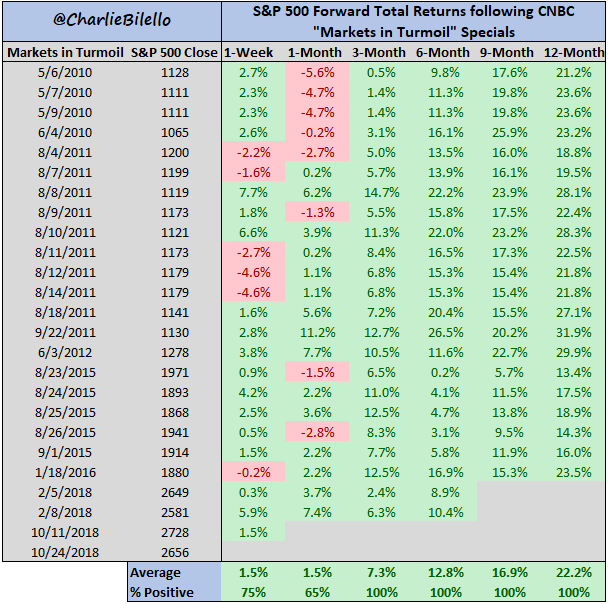 Now, before you get too excited, there's an important caveat that must be noted.
The data set of "Markets in Turmoil" reports starts in 2010 and therefore is limited to a bull market run where corrections have been short-lived. When the next real bear market hits, there will surely be losses following these specials.
That said, as a short-term sentiment gauge, it's been a pretty good one. And as a trader playing a bounce, I would much rather see a "markets in turmoil" special than regular programming.
For longer-term investors, the upside of downside is clear: it's an opportunity to add money or reinvest dividends at lower prices/valuations and higher prospective returns. All long-term investors still in the adding/reinvesting phase should be rooting for a bear market today and many more "markets in turmoil" specials in the years to come. Bring it on.