With the US economy growing at a healthy pace, and corporate earnings soaring to new all-time-highs, more investors appear to worry about "missing out" on returns, rather than protecting their portfolio from the next down-cycle. The US economy advanced an annualized 3.5% in the third quarter of 2018, following a 4.2% growth rate in the previous period which was the highest since 2014. This is all great, but how long is it going to last?
We all know that the next bear market is eventually coming. It is inevitable. And yet, few investors seem to be preparing for it accordingly. The current bull market rally, which started in March 2009, is already the longest one in modern history at over 3,600 days old.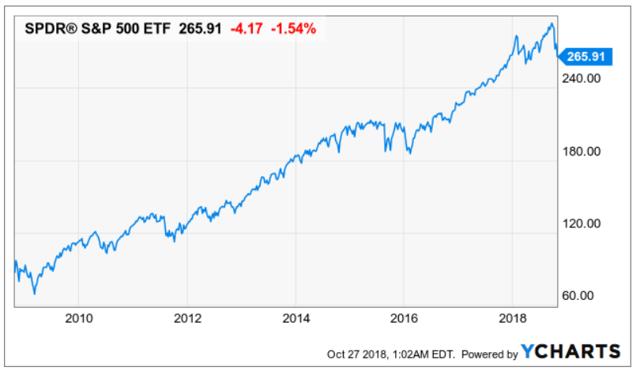 Bull markets do not necessarily die from age, but it is nonetheless remarkable that we have been going up for so long. Sooner or later, the economy is going to slow down; and given that we are in the longest bull market is history, we would make the simple argument that this is more likely to happen sooner rather than later. This is at least what history is telling us.
We are not implying that the next crash is set for next month, but if we are to go in a recession as early as 2020 or 2021, now is the time to prepare for it.
Three Favorite Sectors for Recession-Resistant Investments
One of our main lessons from the Great Financial Crisis is that increasing exposure to more defensive sectors and taking profits off highly cyclical companies needs to be done early while the market is still hot.
In a recession, almost every equity sector loses in value, but there is a huge difference in magnitude, with some sectors getting absolutely crushed while others only have limited volatility throughout the cycle.
For instance, hotel REITs lost 60% in 2008. During the same year, healthcare REITs only dropped by 12% because their cash flow was significantly more resilient to economic shocks. Taking some chips off the cyclical hotel REITs in 2005, 2006, or 2007 and reinvesting proceeds in more defensive healthcare REITs would have been prudent and greatly reduced the pain ahead, but the fear of "missing out" on the rapid gains of hotel REITs late in the cycle blinded so many investors.
Studying the historical annual total return of different property sectors since 2008, we find three exceptionally resilient sectors:
Storage:

5% total return in 2008

while the S&P 500 (SPY) lost 37%
Healthcare:

minus 12% total return in 2008

Net Lease:

minus 15% total return in 2008.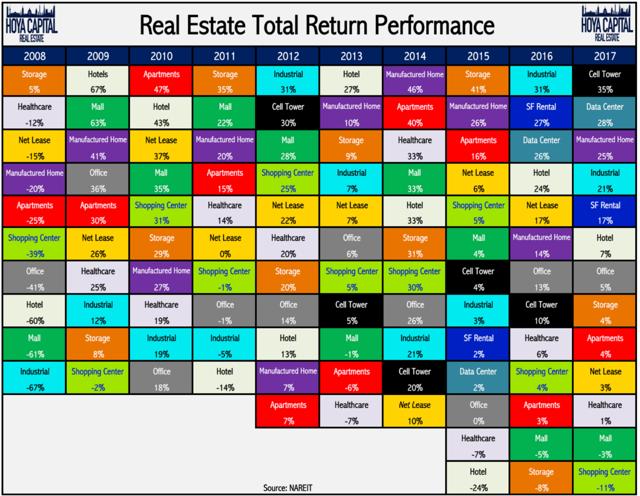 Source: Hoya Capital Real Estate
If these are the returns of one of the most devastating years in the history of real estate markets, then we are confident to say that these three sectors must have something extraordinary in them to outperform in recessions. Losing 15% in the sharpest real estate crashes in mankind and outperforming the average stock investor by over 20% really is a fantastic result.
Here is why we are heavily investing in storage real estate, healthcare-related properties and net lease assets.
Storage: Increased Demand in Recessions
Last September, we sold our hotel REIT position in Sotherly (SOHO) for a nice quick gain, and reinvested proceeds in a storage real estate investment that we found to be more opportunistic in today's market environment.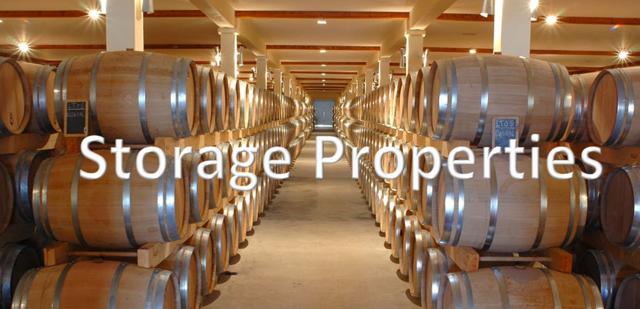 We are today overweighted in storage investments, partly because they have proven to be very strong performers in recessionary times. This is simply because when people go through difficult times, they may need to downsize from a larger residence into a smaller one and are then forced to rent storage space for all the extra stuff.
Similarly, when the economy turns south, businesses may cut cost by downsizing their office space, and renting a storage facility for all the extras that don't fit in the downsized office any longer. The price of a square meter of office space in a top market surely costs way more than a square meter of self-storage to rent.
This has led to superior pricing power for storage property owners with resilient demand throughout the full market cycle. Avoiding big losses during recessions has allowed storage investors to greatly outperform in the past – generating an average annual return of 17% from 1994 until 2017.
Healthcare Properties: Essential Infrastructure in all Environment
Healthcare REITs are less cyclical than average, and this is simply because people will need healthcare regardless of the state of the economy. On the other hand, you cannot say the same about office space, for instance. When a recession hits, companies are less likely to renew their office leases, but healthcare operators are unlikely to want to vacate space as long as their business remains profitable.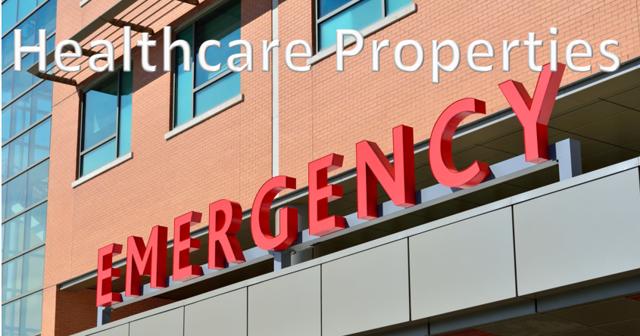 Moreover, there is mega trend of rapidly aging population that is expected to greatly increase demand for properties in the long run. Over the next 45 years, the U.S. population over 65 years old is projected to double and the 85+ population is expected to triple. In fact, there are approximately 10,000 Baby Boomers reaching retirement every single day at the moment, and this trend is expected to continue for many years to come. Naturally, this will result in higher demand for different healthcare facilities that REITs own. It is inevitable.
Today, we own a large position in Medical Properties Trust (MPW) which is our main conviction in the sector, and a small speculative position in New Senior Investment (SNR) for added diversification.
Net Lease Assets: Long Lease Terms for Bond-like Cash Flow
Net lease REITs include popular names such as Realty Income (O), National (NNN), Agree (ADC) and STORE (STOR) to name a few. They are characterized by long-term leases with often over 10 years remaining and no responsibilities to the landlord (Triple net). This is a great risk mitigating factor in our opinion as it may greatly reduce the cash flow volatility during market downturns.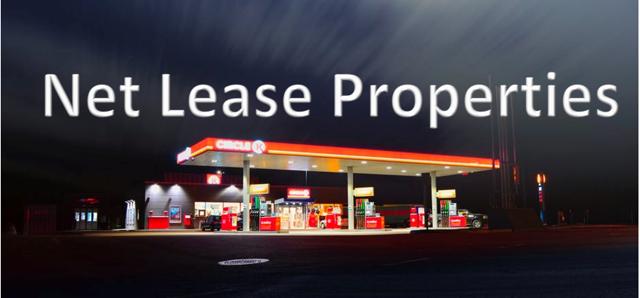 Many REITs in this peer group managed to perform exceptionally well even during the great financial crisis with several even increasing dividends in 2008 and 2009. This is not a surprise when you consider that rents are pre-determined, leases have automatic annual increases, and yearly lease expirations are very low. Investing in triple net leases with high quality tenants in good locations is perhaps one of the least risky methods of real estate investing. It is a relatively predictable and stable business model that deserves a place in any REIT portfolio.
The Defensiveness of our Core Real Estate Portfolio
Our real-money Core Real Estate Portfolio has today 3 storage positions with a ~24% total weighting, 2 healthcare investments with a 14% weighting, and 1 net lease investment with a 10% weighing.

Source: $50,000 Real Estate Portfolio
In total, close to 50% of our portfolio is allocated into relatively more defensive sectors which helps to bring stability and greater safety in an otherwise aggressive portfolio with an average 7.6% dividend yield and deep valuation at just 9.3 times cash flow.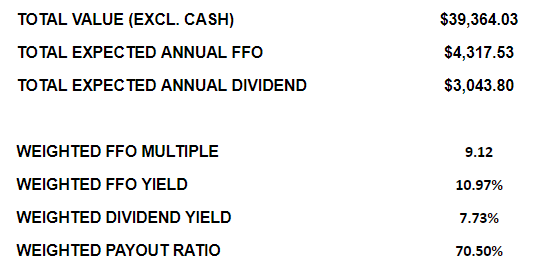 Source: $50,000 Real Estate Portfolio
In the coming weeks, our plan is to continue allocating our remaining liquidity into more defensive sectors. We are currently eyeing a second net lease investment and possibly a residential REIT with a diversified portfolio of apartment communities.
Bottom Line
The recent weeks have been tough for investors across most sectors. Volatility is back big time, and share prices have been dropping significantly even for broader market averages. Yet, thanks to our high allocation to more defensive sectors, we continue to sleep well at night knowing that we have adequate protection and that our portfolio continues to pay us a 7.6% dividend yield even in times of volatility.
There is a ton of earnings reports coming out this week, and we expect strong results from most REITs which continue to benefit from a healthy economic environment. Remain patient, focus on the high income, and stick to the long-term game plan. We will present numerous new investment opportunities in which we plan to invest in the coming weeks.
A Note about REIT Investing: To succeed as a REIT investor and earn high consistent income, at High Yield Landlord, we recommend to:
Closely monitor your REITs, including quarterly NOI and FFO performance.
Diversify your REIT portfolio with at least ten companies (there are over 200 publicly traded REITs so please be selective).
Identify REITs with strong long-term fundamentals but affected by temporary challenges causing their valuation to decline and yields to rise.
Be ready to take advantage of market volatility and look for opportunistic buying points.
If you enjoyed this article and wish to receive updates on our latest research, click "Follow" next to my name at the top of this article.
About "High Yield Landlord"
High Yield Landlord is one of the largest and fastest growing communities of real estate investors with over 150 members. We provide a comprehensive service ranked among the very best in uncovering high yielding securities of undervalued real estate companies. Subscription includes:
A real-money portfolio funded with $50,000 currently yielding 7.6%.

Timely BUY & SELL alerts for simple portfolio emulation.

A wealth of data and market intelligence on REITs, mREITs, and other real assets.
If you are looking for the newest and most profitable real estate opportunities, you have come to the right place. For a 2-week free trial, click HERE.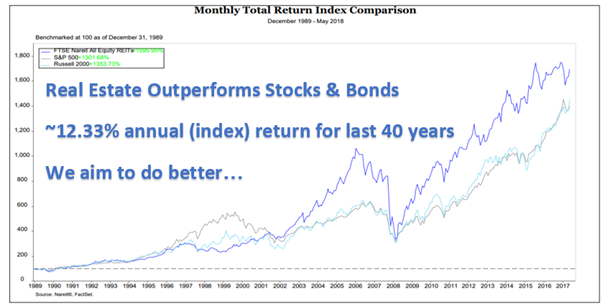 Disclosure: I am/we are long MPW; SNR; (ALL STOCKS IN CORE PORTFOLIO). I wrote this article myself, and it expresses my own opinions. I am not receiving compensation for it (other than from Seeking Alpha). I have no business relationship with any company whose stock is mentioned in this article.
Editor's Note: This article covers one or more microcap stocks. Please be aware of the risks associated with these stocks.